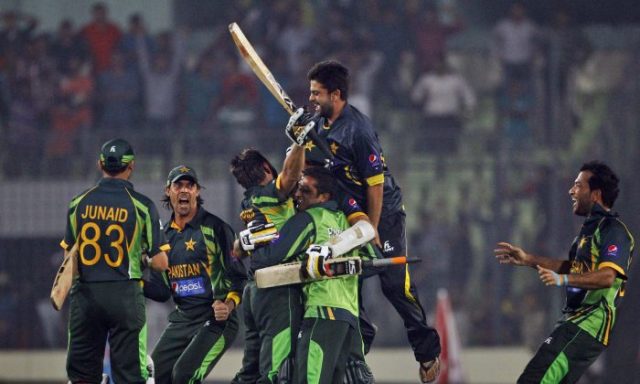 By Hassan Raza
"Pakistan cricket at its best, one minute down, next minute up"
The lines said by English Commentator Nasser Hussain after the dismissal of Virat Kohli in the final of 2017 ICC champions trophy will always be unforgettable for Pakistan cricket fans. Every fan growing up watching Pakistan cricket can vouch for the unpredictability of men in green. As a cricket nation, we have a history of failing when expected to perform as it happened at the final of world cup 1999, at the same time the tendency of outperforming every opponent when we are the underdogs, example the 2009 ICC World T20 and the recent 2017 ICC Champions Trophy.  Here are five nail-biting contest from Pakistan cricket history where our team came back out of nowhere and stunned the opposition. Let's see how good your cricket knowledge is!
Pakistan vs Sri Lanka, Sharjah, 1999
In the third match of "Coca-Cola Champions Trophy" a tri-nation tournament, Pakistan faced Sri Lanka which turned out to be a nail-biting contest. Batting first Pakistan could only manage to score 196. In response, Sri Lanka was cruising to the target with 173-2 at one stage. It was certain that Sri Lanka will be able to easily achieve the target until Abdul Razzaq was introduced in his second spell. With his brilliant bowling performance, along with assistance from the captain Wasim Akram, Sri Lankan lost seven of their wickets for just 23 runs. The final over bowled by Abdul Razzaq required Sri Lanka one run to win with one wicket remaining and that's when the Pakistani all-rounder bowled a perfect inswing delivery, destroying the stumps and managing to snatch the victory from Sri Lankans to tie the match.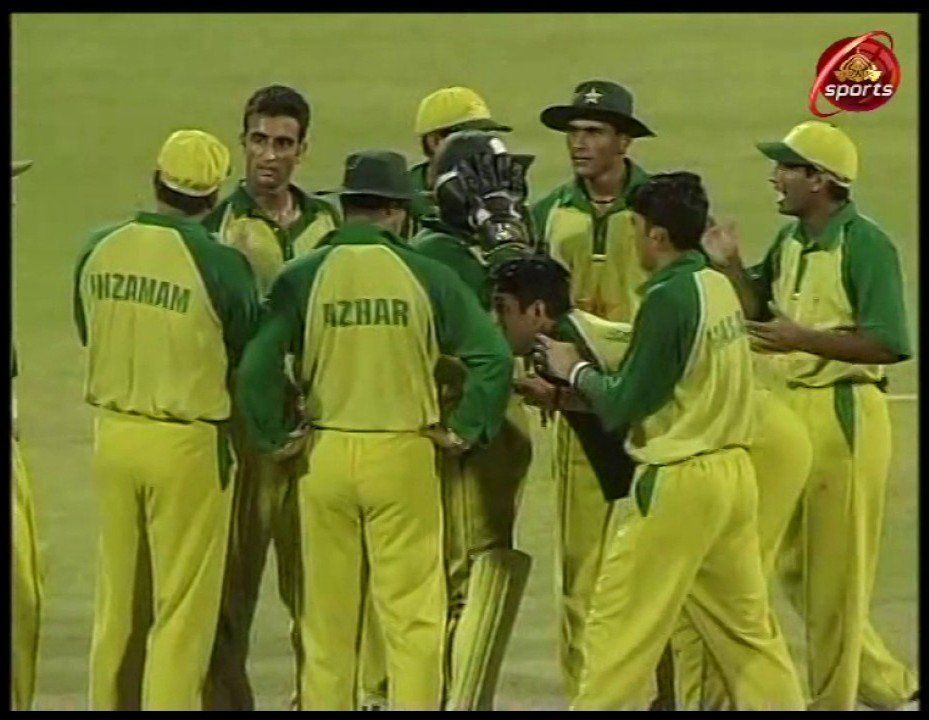 Pakistan vs India, Brisbane, 2000
When India and Pakistan face off against each other, you are bound to get excited. A sporting event which doesn't stay just a match but turns into a war. Pakistan met India in the second match of Carlton & United Series in Brisbane. Bowling first, Pakistan managed to restrict the powerful Indian batting to merely 195 thanks to some fine bowling performance by Pakistani pacers. However, in response, Pakistan batting was hardly in better. With 71-6 at one stage, it looked like India will ace it easily, however, Muhammad Yusuf's 63 helped Pakistan get close to the target. After the dismissal of Muhammad Yusuf, Pakistan required 43 more runs to win with no proper recognized batsman to bat. That's when Saqlain Mushtaq and Waqar Younis took responsibility with the "Bat" and after some thrilling events sealed the victory on the final ball of the match.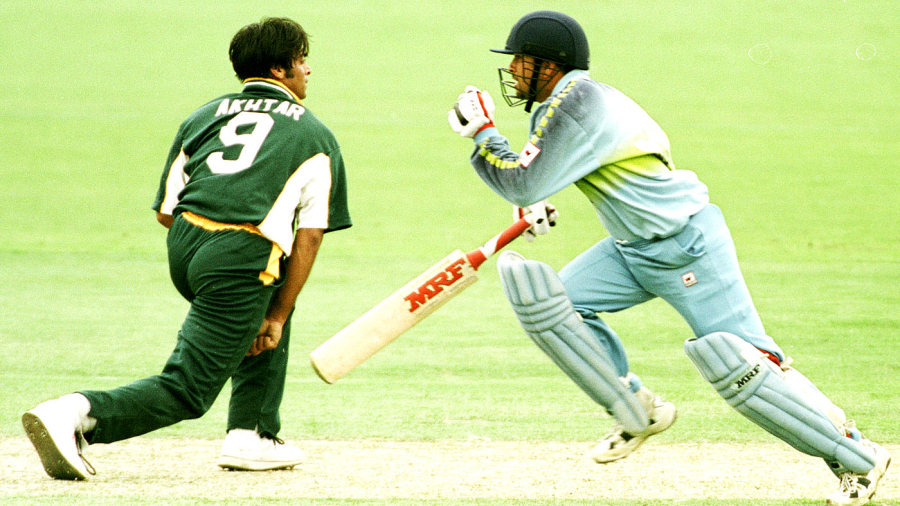 Pakistan vs South Africa, Abu Dhabi, 2010
You will travel far and wide, maybe even go back in time, but you will struggle to find a more remarkable game-stealing hundred than the one the Sheikh Zayed Stadium in Abu Dhabi saw in 2010. During the second match of Pakistan-South Africa five-match ODI series, South Africa set Pakistan a tough target of 287 runs to win. In response, Pakistani batting collapsed with half of the side gone back to pavilion for merely 136 at the scoreboard.  Throughout the match, Pakistan looked a distant second best. However an outrageous 72-ball 109 from Abdul Razzaq dragged Pakistan to the target of 287 against South Africa, one ball and one wicket left. With 10 sixes, Abdul Razzaq singlehandedly took Pakistan to victory in a match which was in favor of South Africa for 99 overs of the game.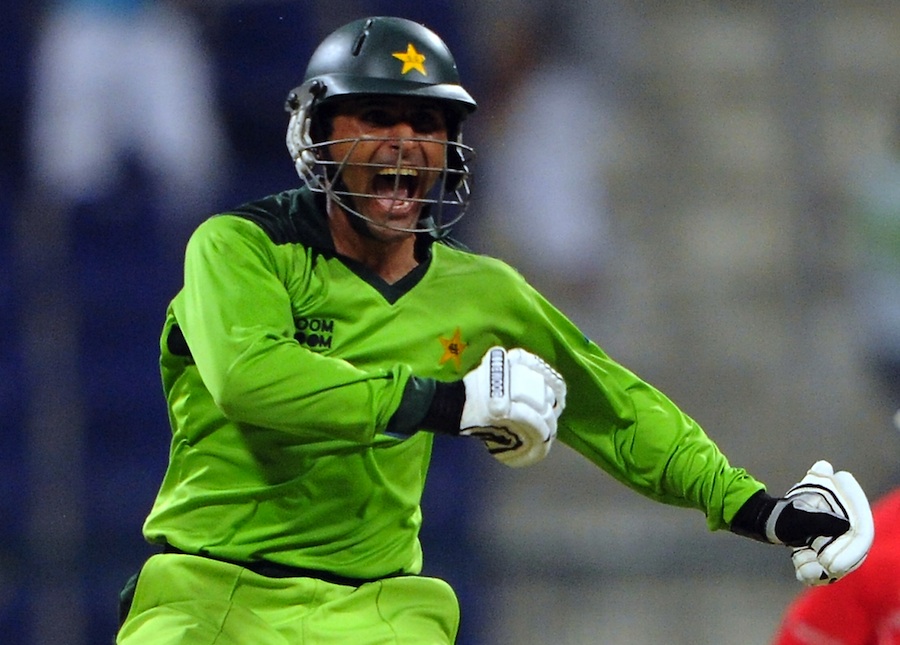 Pakistan vs Australia, Dubai, 2012
Seldom has the fickleness of Twenty20 been more evident. In the second game of a 3 T20 International series between Pakistan and Australia, Pakistan set Australia a competitive target of 152. Chasing the target of 152, Openers David Warner and Shane Watson had earlier given Australia a suitably quick start before the top order experienced the difficulties with the high-class spin bowling of Saeed Ajmal. After three overs he had the figures of 2-10, but Ajmal's last ball was to be crashed over the boundary by the captain George Bailey to ease the pressure on Australia's chase. Ten were required off the final over, bowled by Abdul Razzaq, and Pakistan was expectant when Bailey fell. Cummins conjured a stunning six from the penultimate ball to level the scores, before miscuing the final delivery for a simple catch to force the use of the Super Over.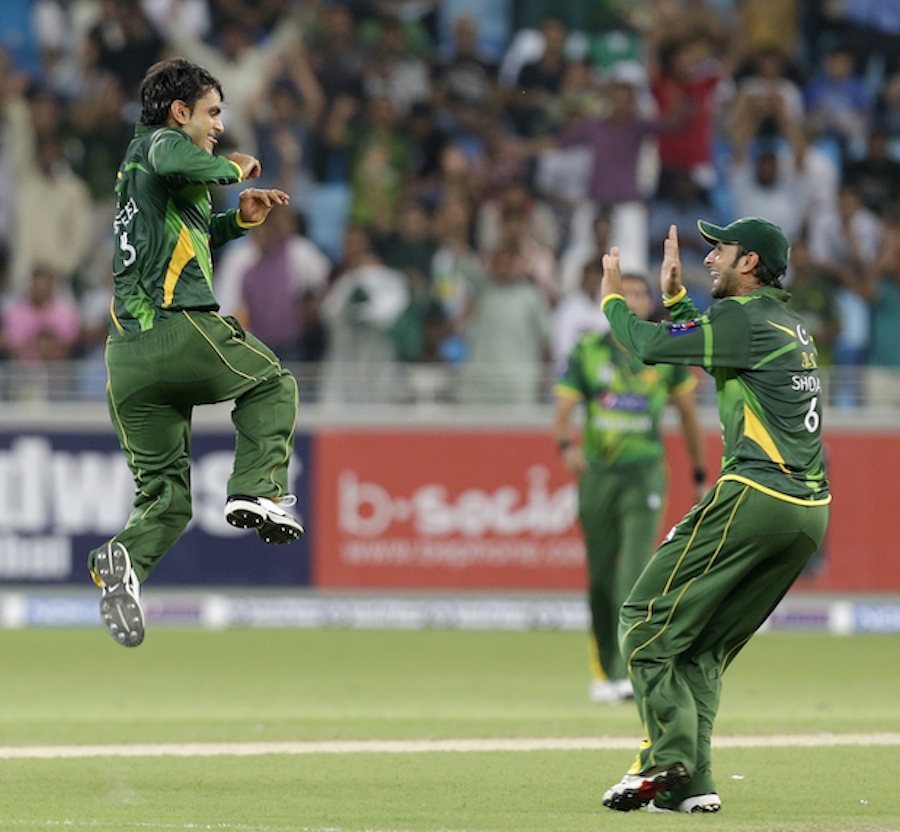 Pakistan vs India, Dhaka, 2014
One Billion glued to their TV sets when Pakistan and India met in the only ODI they played in the year 2014. Batting first India posted a total of 245 runs, in response, the match was down to the final moments, With 11 required off the last 10 balls and four wickets still in hand, Pakistan appeared to be cruising home. Then, three wickets fell in five balls. It was down to nine off four when Afridi took a strike in the final over. Ashwin had bowled beautifully throughout the innings, but he was no match for the Afridi whirlwind at the end. The batsman backed away and walloped one over extra cover to give voice to the Pakistan fans in the stadium, before, with only three needed off three, he sought to hammer Ashwin out of the ground again. This time he went over long-on, and though he seemed to have miscued it, sending the ball high into the night, it too sailed over the rope, gaining the few extra yards seemingly through nothing but Afridi's force of will. No other cricketer in his generation blends genius so liberally with lunacy as Shahid Afridi, and though there were glimpses of both in Dhaka, Afridi sent Pakistan's fans into raptures and endeared himself to them again, as only he can, with two mighty blows during an incredibly tense final over.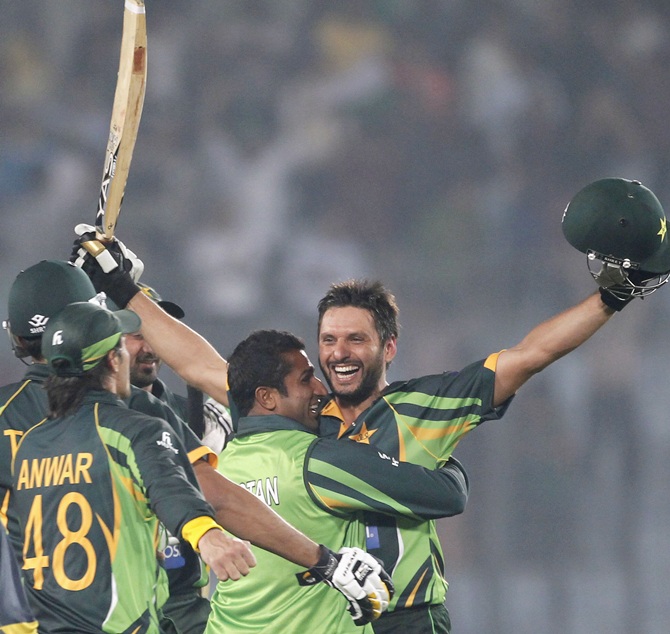 Pictures dont really cut it for you? Watch our YouTube Video to relive the thrill! 
Comments
comments