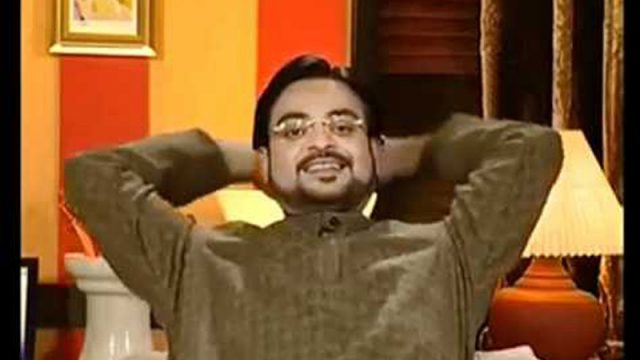 Naazuk surat-e-haal hai. PTI held a huge jalsa in Lahore on April 30 at the Minar-e-Pakistan. There are different opinions on how big the Jalsa was, but the most prominent opinion is that it was over 100,000 people.
When any major political event takes place, there are three types of people on the social media. One, the ones completely for it. Two, the ones against. And then there are Third, our personal favorite, the ones that turn it into memes and are able to make people laugh.
Memes are great way of neutralizing any conflicting idea in good humor, and Aamir bhai has been prominent social media figure for all the hilarious reasons and this time is no different. Aamir Liaqat, after recently joining PTI is in limelight again and his expressions at recent Jalsa could not be ignored. He seems, miserable? regretful? in nostalgia? We can't tell, help us find out the reason for his sadness on stage.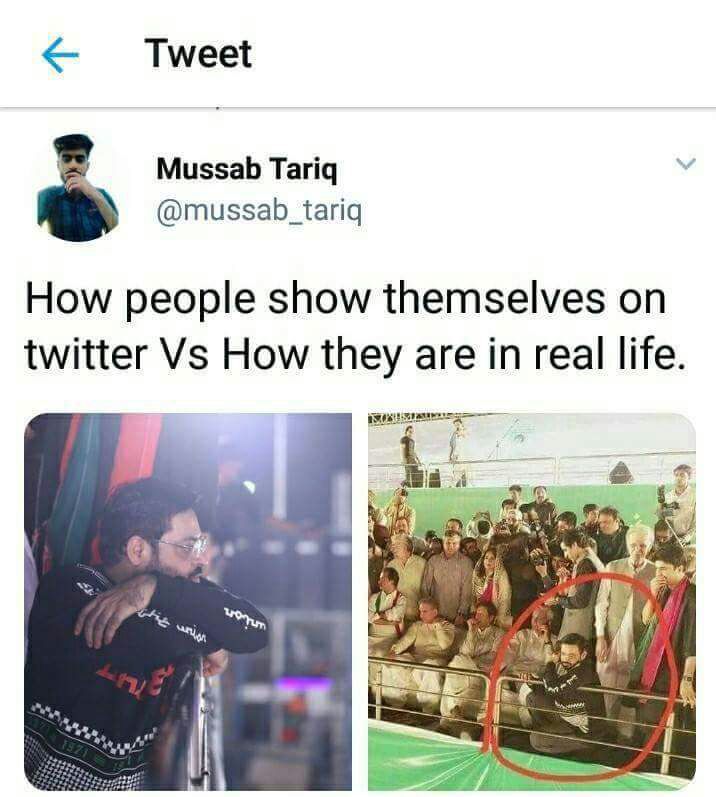 We all know someone feeling lonely with 49 others. We feel you Aamir bhai.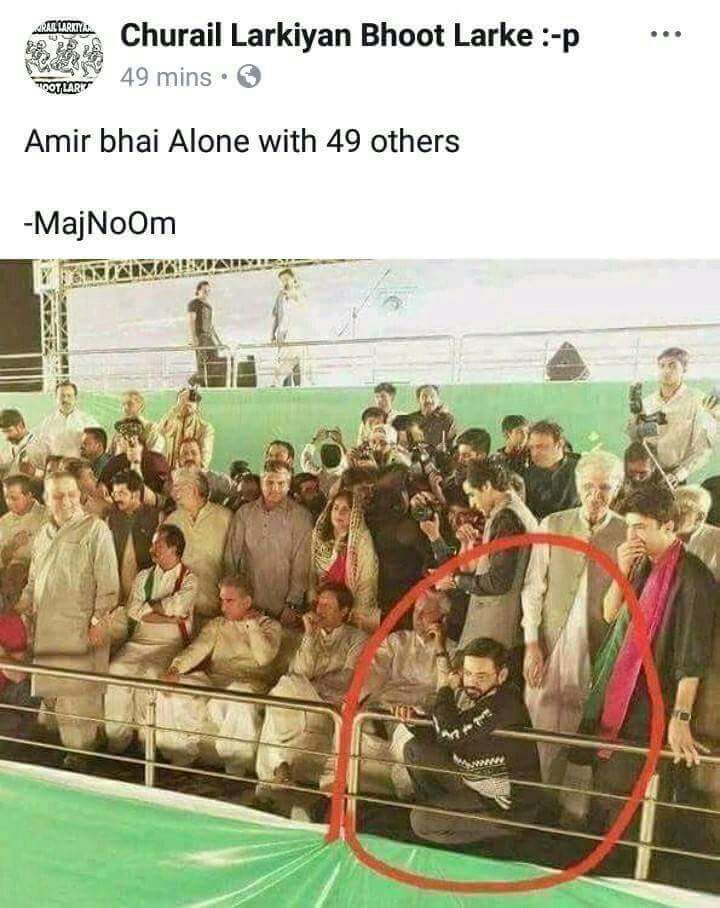 The next one is absolutely hilarious as his previous connections with Altaf Hussain, a prominent political leader of MQM from Sindh.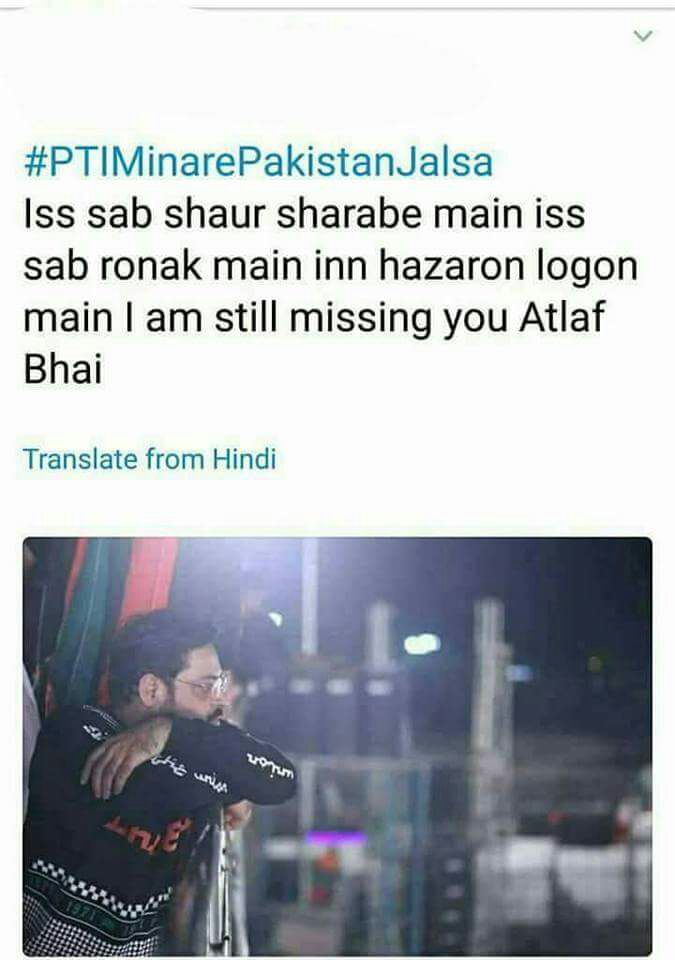 Degree asli ho ya jaali, it's all good Aamir bhai.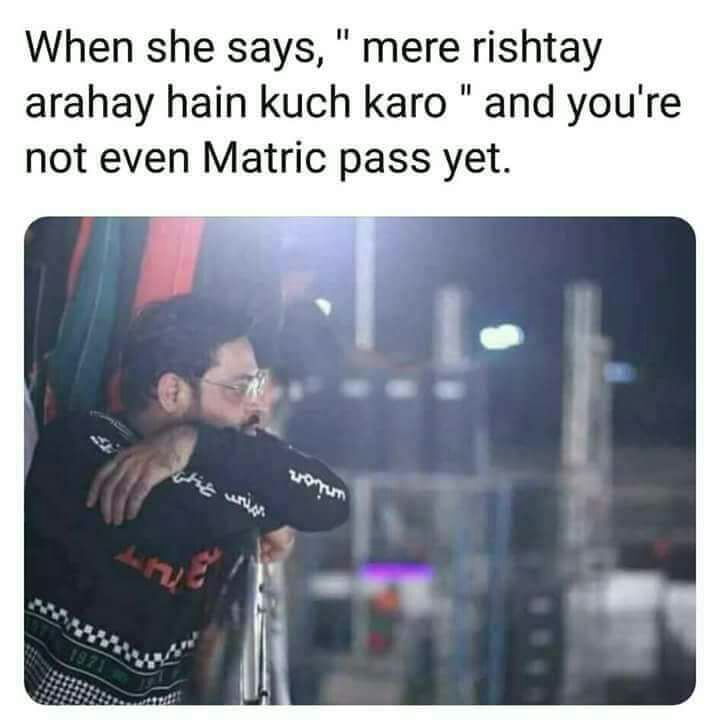 LOL How many of you have accidentally done this?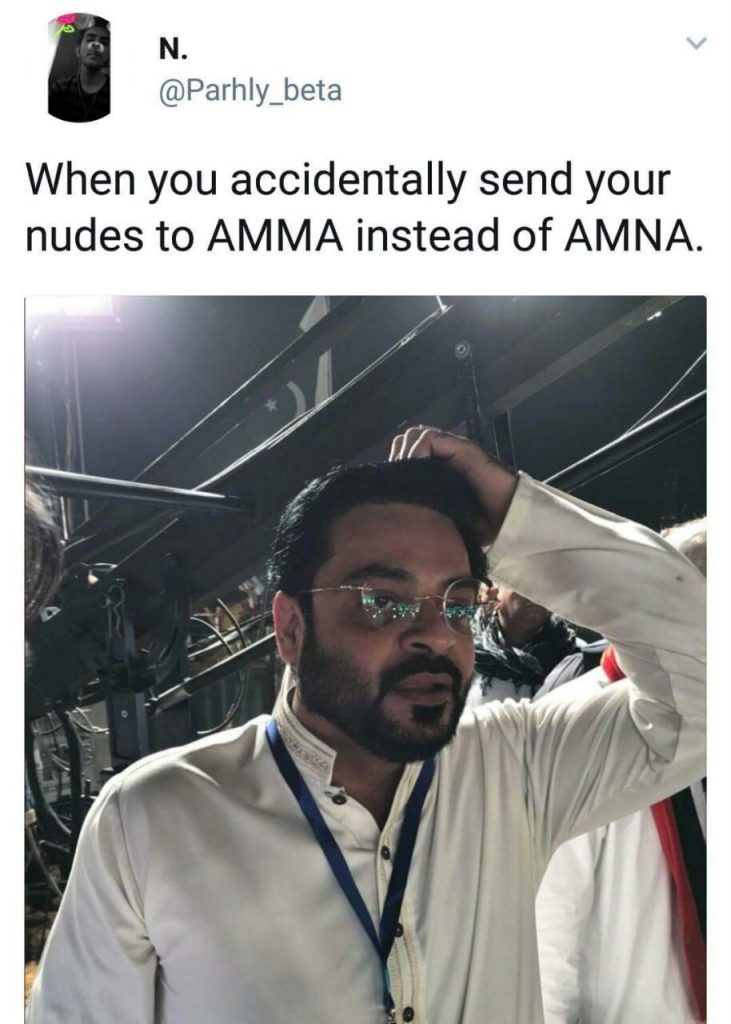 What is your opinion about these hilarious reactions to Aamir Liaquat's sad face PTI rally presence? All in good humor, Aamir bhai joining PTI was already a very controversial debate on the social media. Has the PTI clan accepted Aamir Liaqat as a formidable figure of PTI? Many things fall under question in this realm. Aamir Liaqat has been a Federal Minister, and cannot be taken easily. Has a strong political and corporate backing, and stands strong in Pakistan's strongest opposition at the moment.
Aamir Liaqat as a politician has a lot to prove before he is taken seriously by the social media. And becoming a meme every now and then is not helping him in any way.
All in all, we wish him best of luck for his political affiliation with the favorite political party of the youngster of Pakistan, PTI. May his contribution to the party bring the best for Pakistan and its future.
Comments
comments