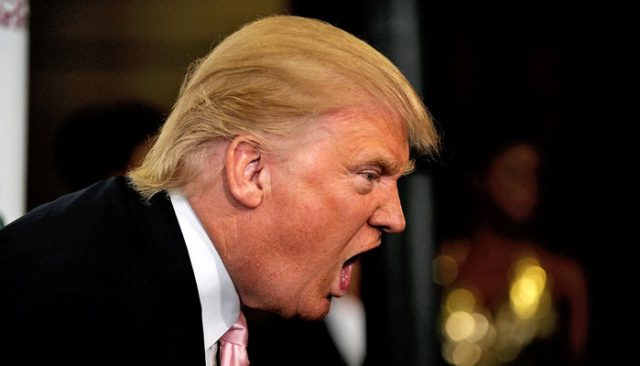 Iran Nuclear Deal has been one of the most prominent steps taken by President Obama in his tenure. The deal took place in 2015 and released Iran of all the sanctions that were placed for decades. Trump, since his election campaign has looked down on the deal and called it a mistake by previous government. Donald Trump on several occasions has claimed to pull out of the deal, and keep Iran under the weight of sanctions. Trump has recently pulled out of the deal which is another bold move he has taken during his tenure.
Treasury Secretary Steve Mnuchin said UK, France and Germany support the US' objectives on the Iran Deal.
The President, he said, has been clear about his thoughts on the deal.
"If Iran is serious, they will sit down and negotiate," he said. "We'll see how serious they are. And as it relates to our allies, we're going to work very closely with them."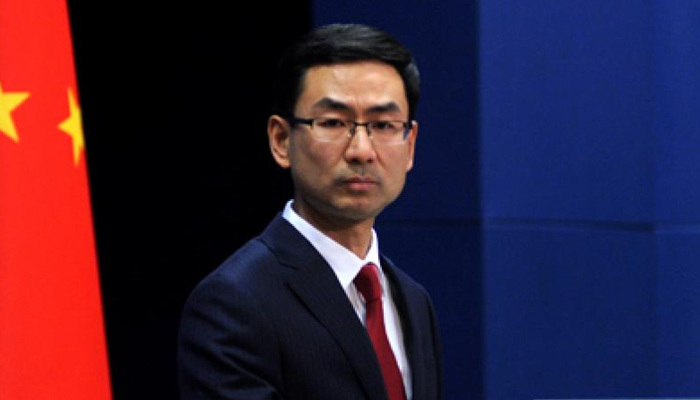 China on Wednesday voiced regret over President Donald Trump's decision to pull the United States out of the Iran nuclear deal and vowed to "safeguard" the agreement.
"China calls on all relevant parties to assume a responsible attitude, bear in mind the long-term and general interest, persist towards a political and diplomatic resolution and properly control disputes, so as to return at an early date to the right track of implementing the deal," foreign ministry spokesman Geng Shuang told a regular press briefing.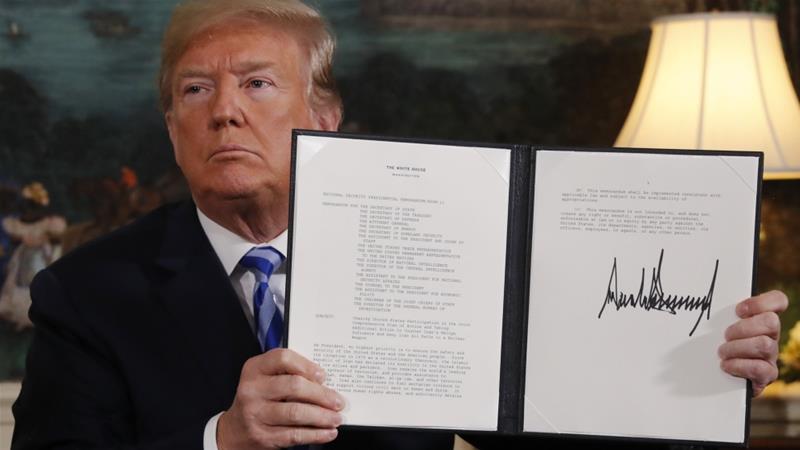 U.S. President Donald Trump is not fit for his job, the speaker of Iran's parliament said on Wednesday, in Tehran's most personal criticism since Trump's decision to withdraw from a 2015 nuclear pact between Tehran and six world powers.
Trump pulled the United States out of the deal on Tuesday, raising the risk of conflict in the Middle East, upsetting European allies and casting uncertainty over global oil supplies.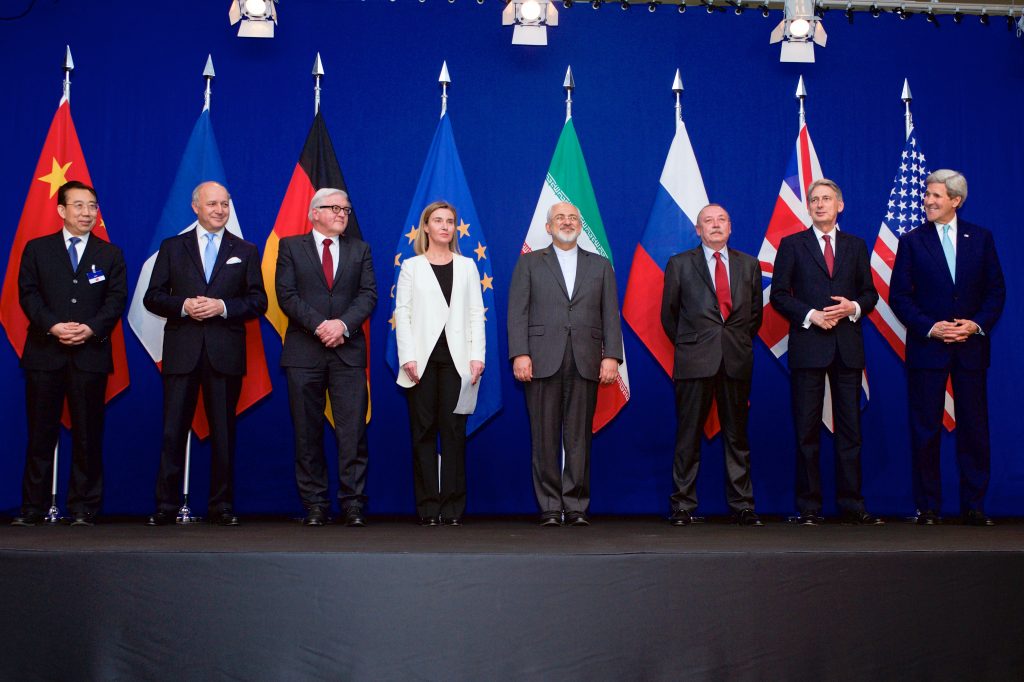 "Trump does not have the mental capacity to deal with issues," parliament speaker Ali Larijani told the assembly, broadcast live on state TV.
Members of parliament burned an American flag and a symbolic copy of the Iran deal, known officially as the Joint Comprehensive Plan of Action (JCPOA), as a session of parliament began. They also chanted "Death to America."
"Trump's abandoning of the nuclear deal was a diplomatic show … Iran has no obligation to honor its commitments under the current situation," Larijani said. "It is obvious that Trump only understands the language of force."
General Mohammad Baqeri, the chief of staff of Iran's military, said Iran had not had to sign the deal. "But that arrogant country (America) did not even stand by its signature," the Islamic Republic News Agency (IRNA) quoted him as saying.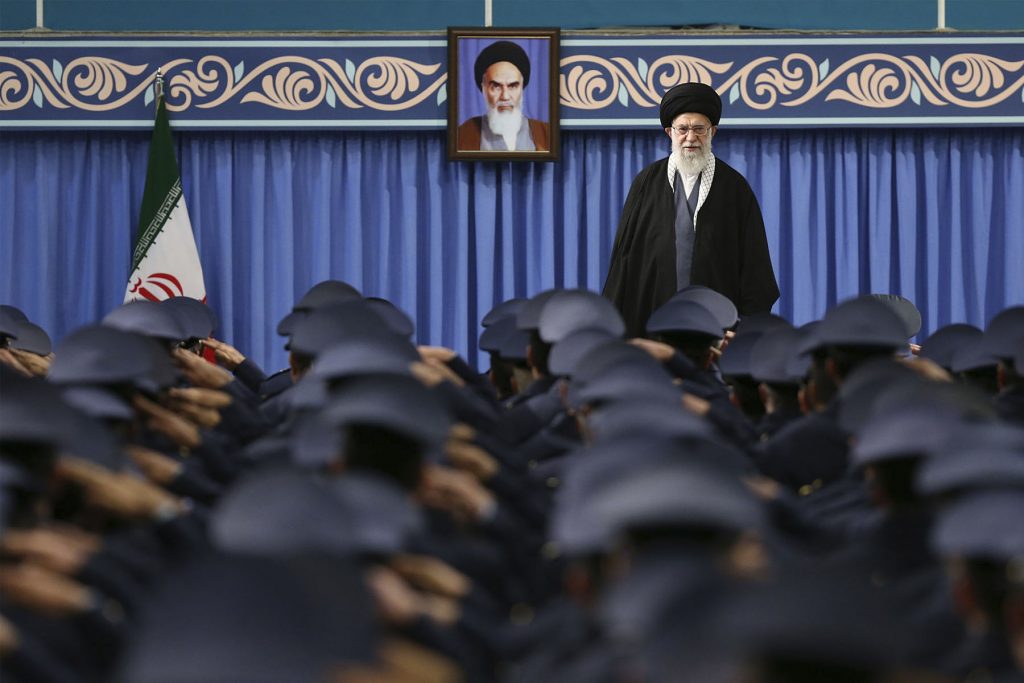 President Hassan Rouhani said on Tuesday Iran would remain committed to the deal without Washington despite Trump's decision to withdraw from it. The pact was designed to deny Tehran the ability to build nuclear weapons.
"If we achieve the deal's goals in cooperation with other members of the deal, it will remain in place. By exiting the deal, America has officially undermined its commitment to an international treaty," Rouhani said in a televised speech.
"I have ordered the foreign ministry to negotiate with the European countries, China and Russia in coming weeks. If at the end of this short period we conclude that we can fully benefit from the JCPOA with the cooperation of all countries, the deal would remain," he added.
Under the deal, struck between Iran, the United States, Russia, China, Britain and France and Germany, Tehran curbed its nuclear program in return for them lifting sanctions.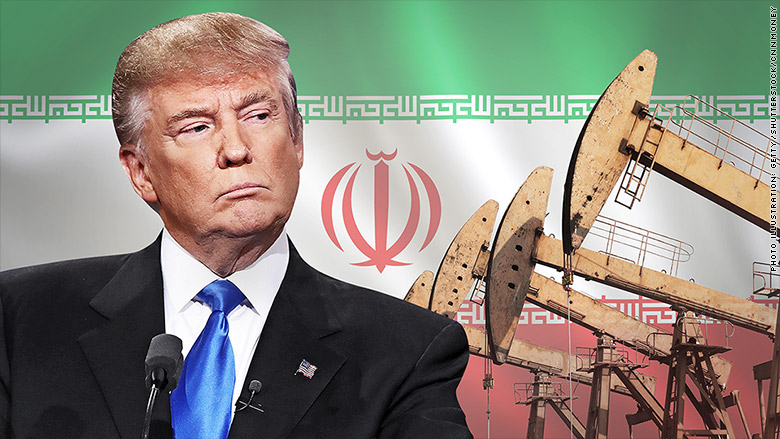 Oil prices have surged partly because of mounting expectations that President Trump will kill the 2015 agreement, which allowed Iran to export more crude. Trump must decide by May 12 whether to re-impose sanctions on the OPEC nation.
This may be only tip of the iceberg when it comes to the consequences of America pulling out of Iran Nuclear Deal.
Comments
comments