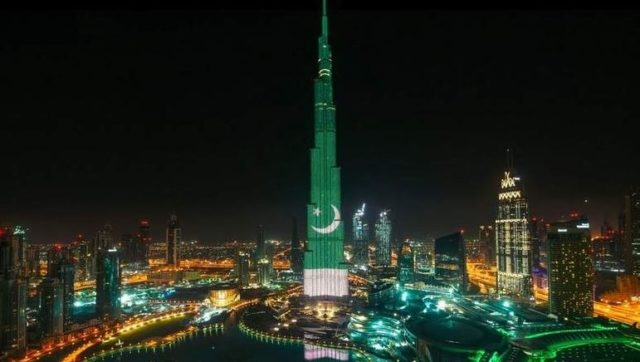 Dubai is one of the most visited tourist destinations in the world. Being close to Pakistan, and being easily accessible, it is very famous among Pakistanis for spending vacations and having a great time. There are already thousands of Pakistanis working and living in Dubai. Many Pakistanis who are financially well off like to visit Dubai for shopping, and enjoying vacations. Dubai has many amazing locations and attractions that attract Pakistanis. We have compiled a list of 25 pictures that show why Pakistanis are crazy about Dubai.
Here are the 25 pictures of Dubai that show why Pakistani's are crazy about Dubai:
25 – This is what the Dubai International Airport looks like.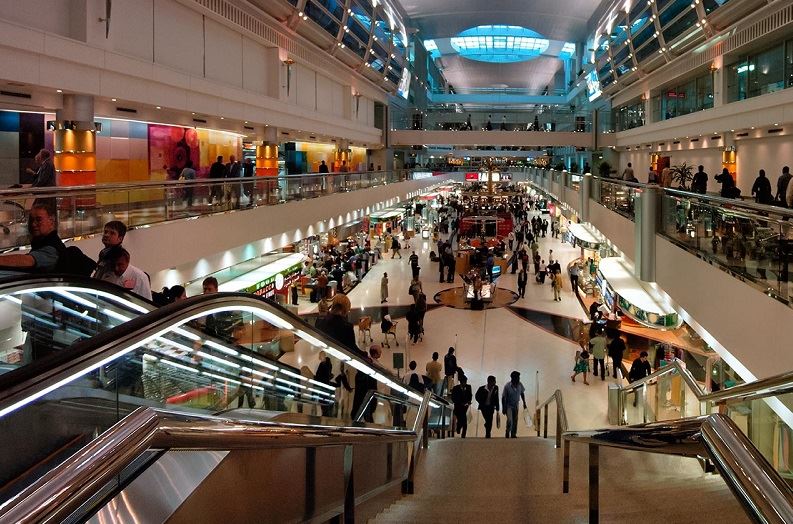 24 – The famous Sheikh Zayed Avenue of Dubai.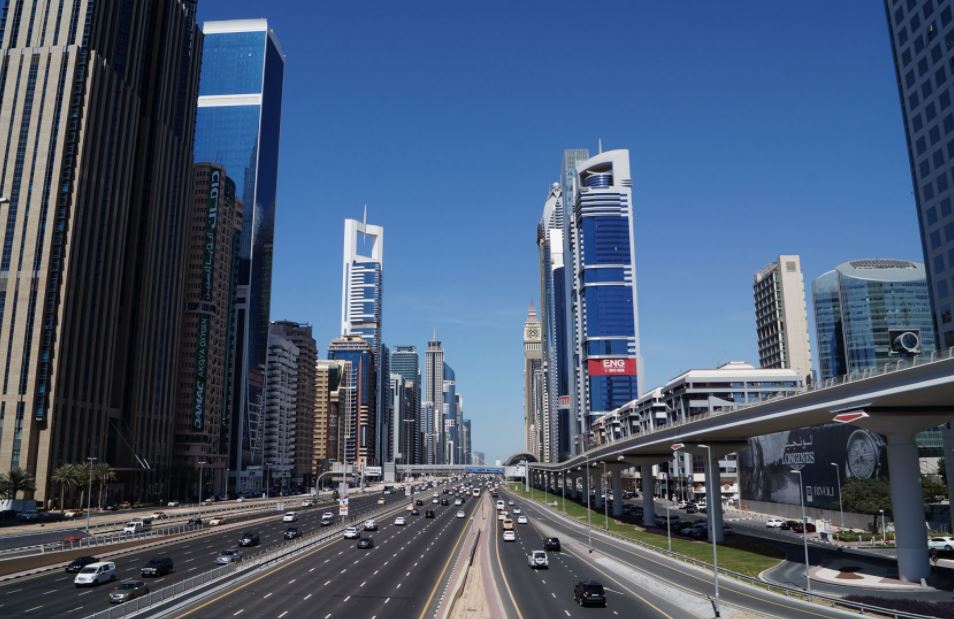 23 – Dubai has some of the best hotels in the world. You will find affordable hotels as well as the most luxurious super expensive ones. This is a view of the Atlantis Hotel one of the most expensive hotels in Dubai.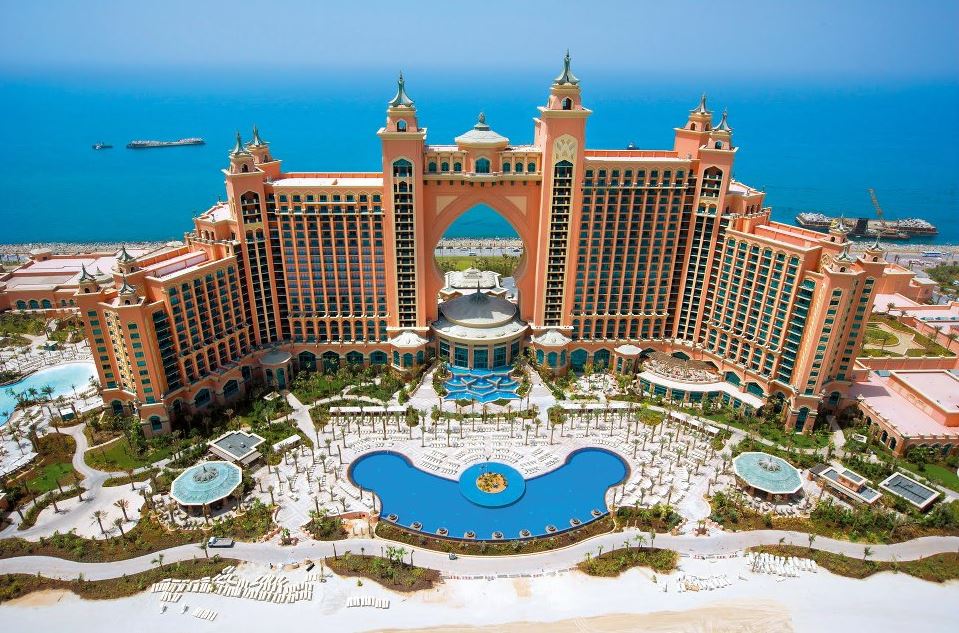 22 – Seeing Burj Al Arab is a must for those Pakistanis who visit Dubai. It is the only 7-star hotel in the world.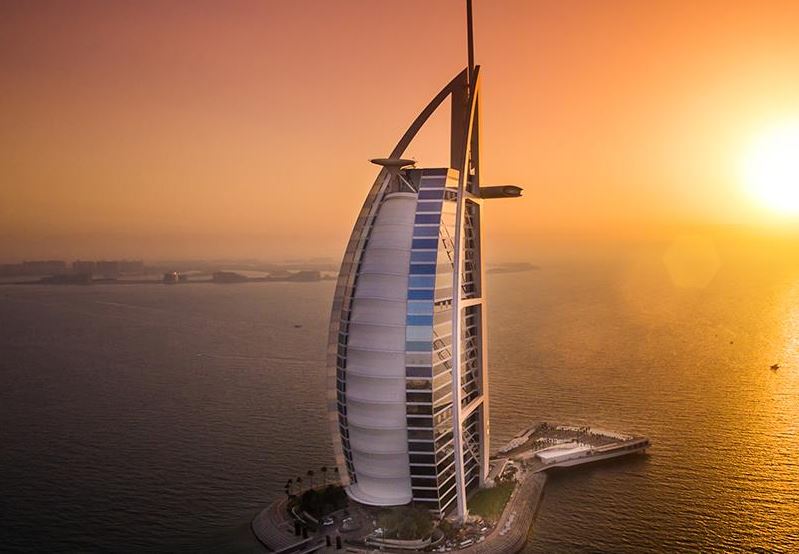 21 – Dubai Desert Safari is a unique adventure that many Pakistanis like to experience.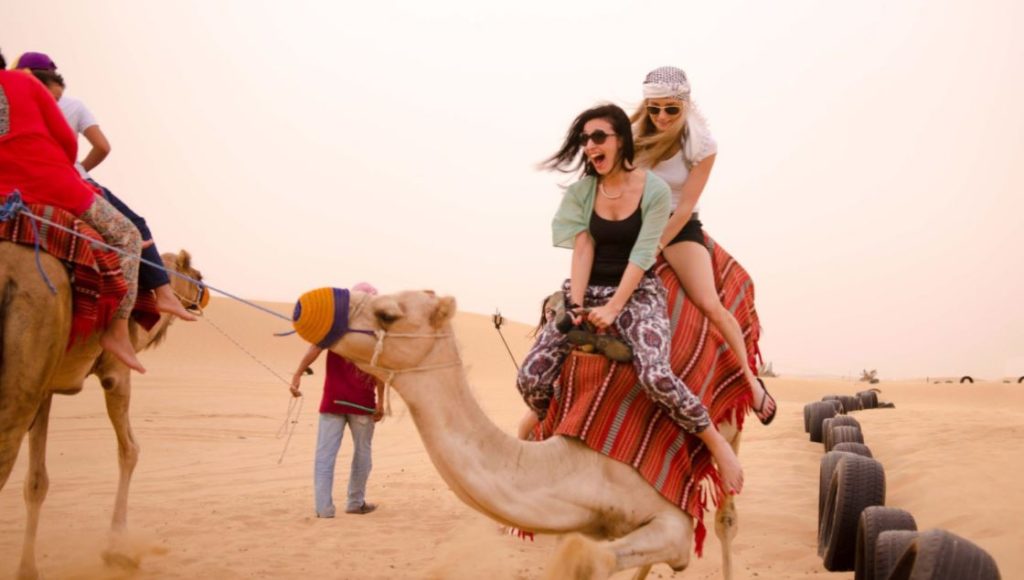 20 – Dubai has amazing beaches. When Pakistanis want to enjoy the sun and the sand, they like to go to Dubai. After all, it is only 2 hours flight from Pakistan.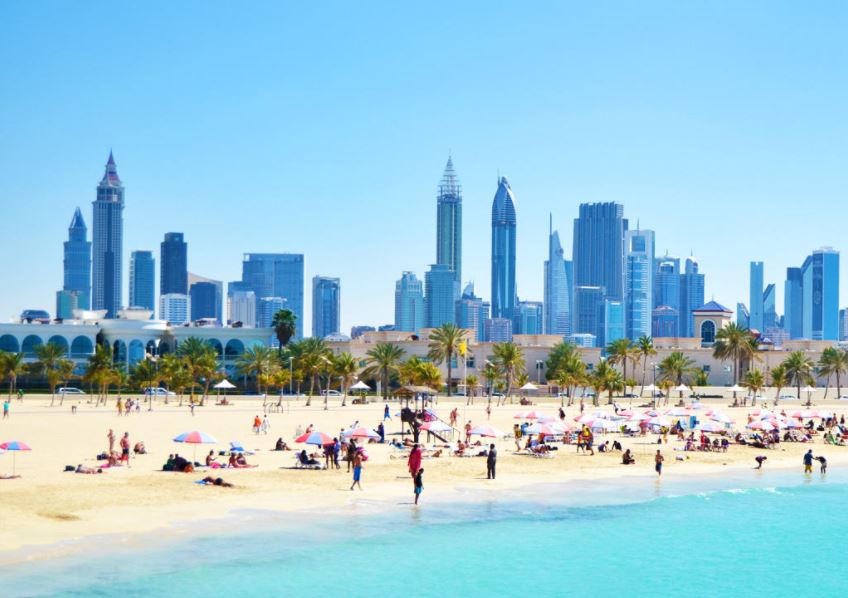 19 – Kite beach is one of the best beaches in Dubai and Pakistani's love surfing with kites.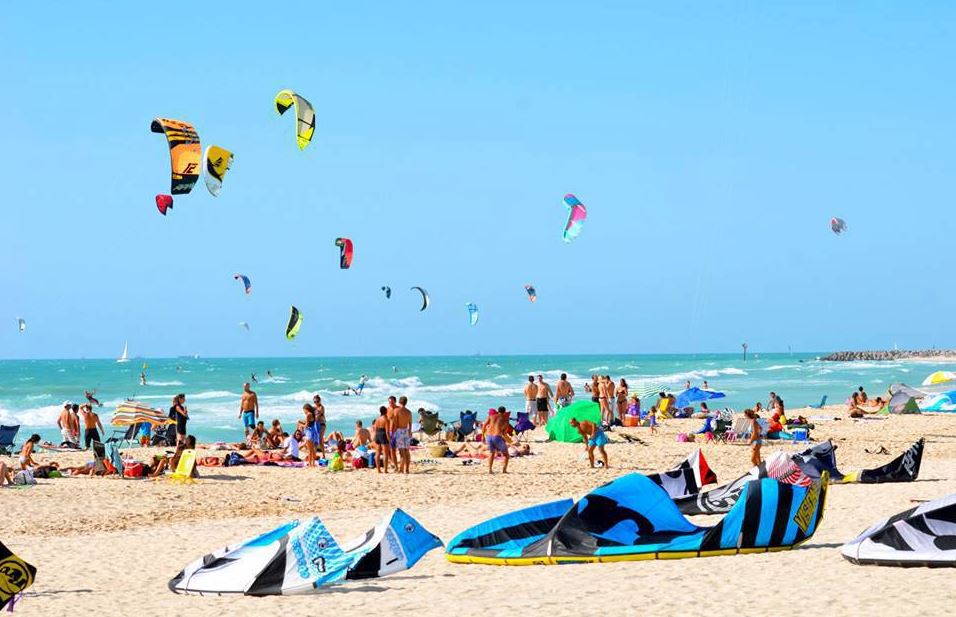 18 – Dubai Creek is always a pleasant experience.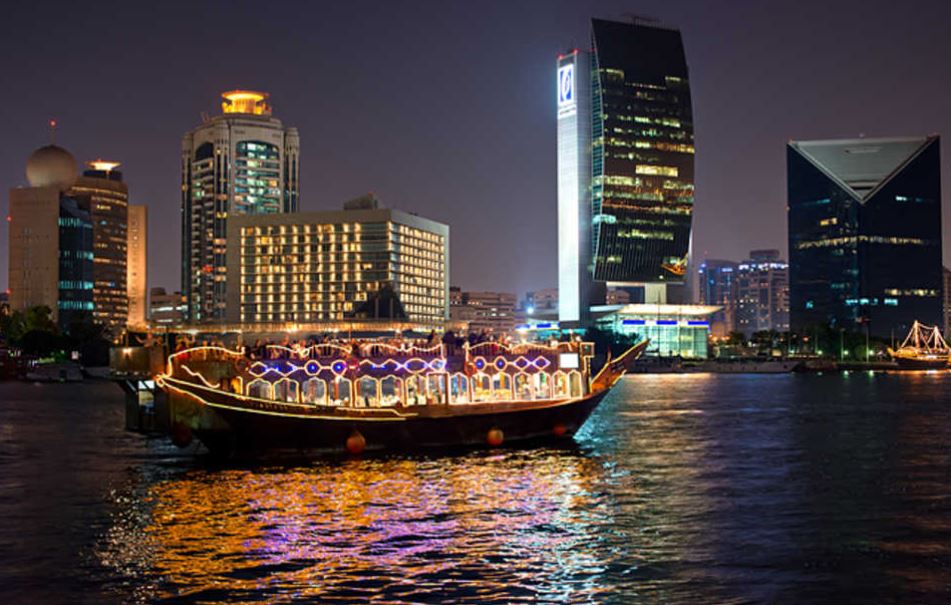 17 – Dubai Global Village is one of the top tourist attractions in Dubai. And Pakistanis surely make the most of their time at the Global Village.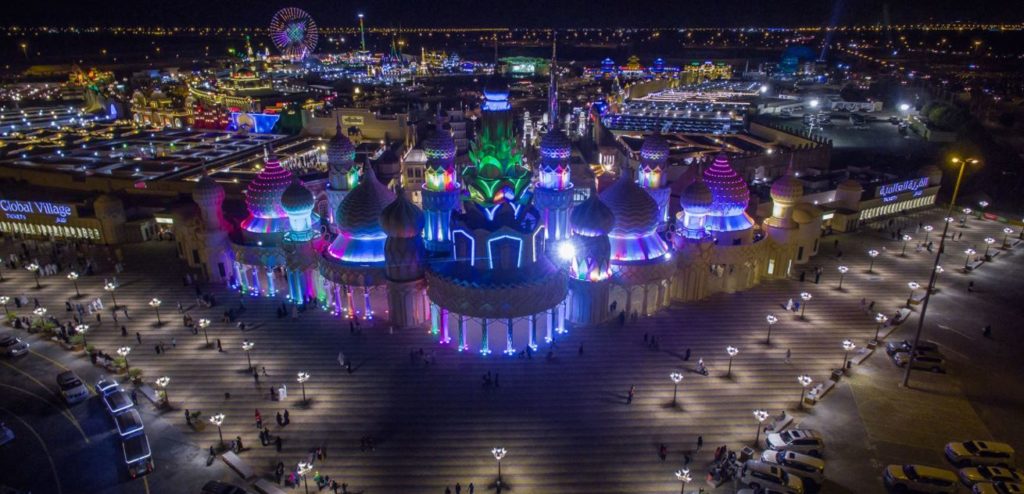 16 – Those Pakistanis who have an interest in history like to visit the Dubai Museum.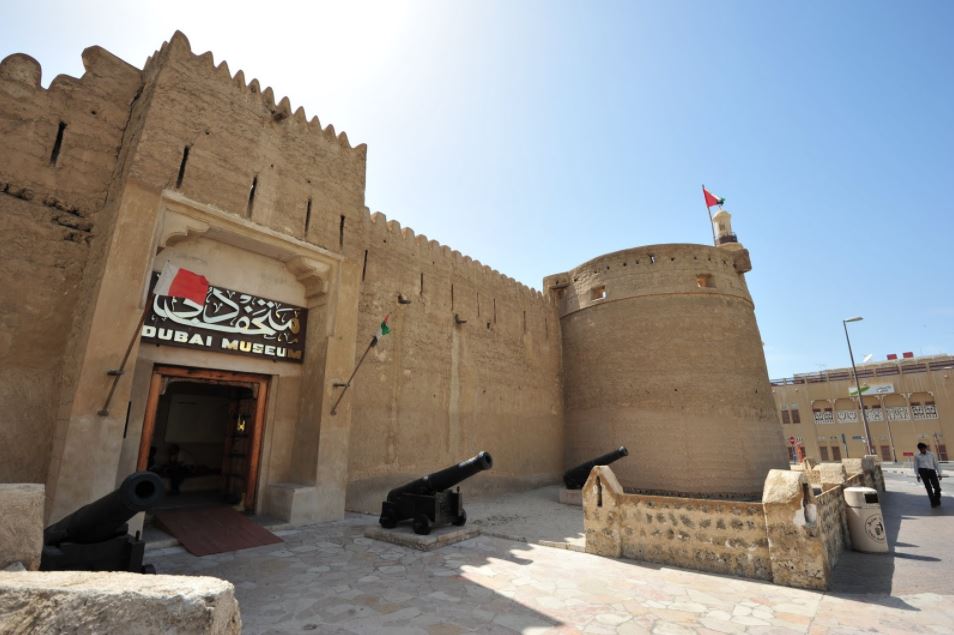 15 – Dubai Shopping Festival is something that attracts many Pakistanis every year. However, only the upper class of Pakistanis can afford to enjoy shopping in this festival.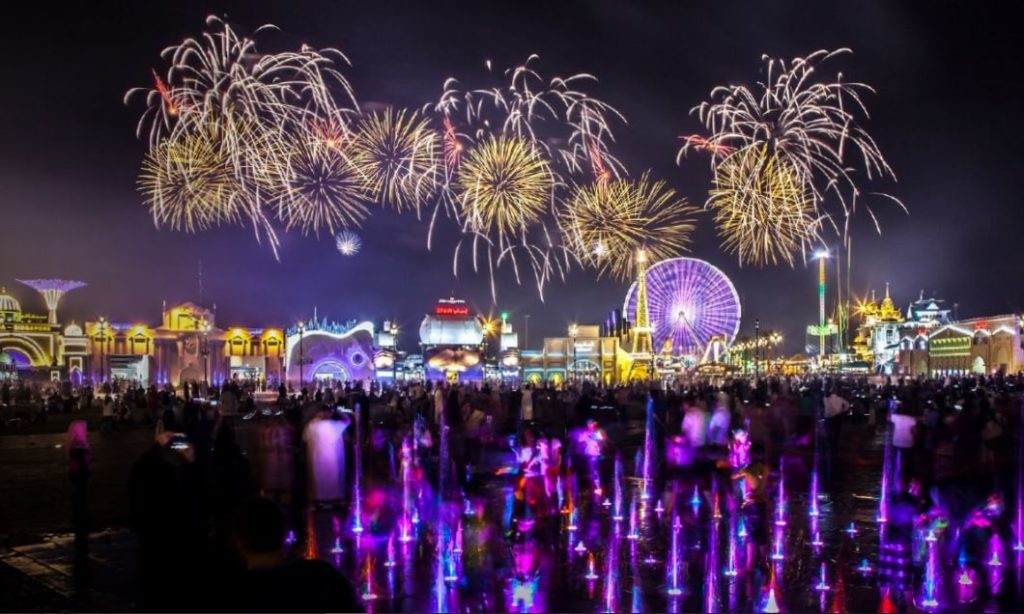 14 – Dubai Mall is one of the biggest malls in the world and Pakistani's love shopping here.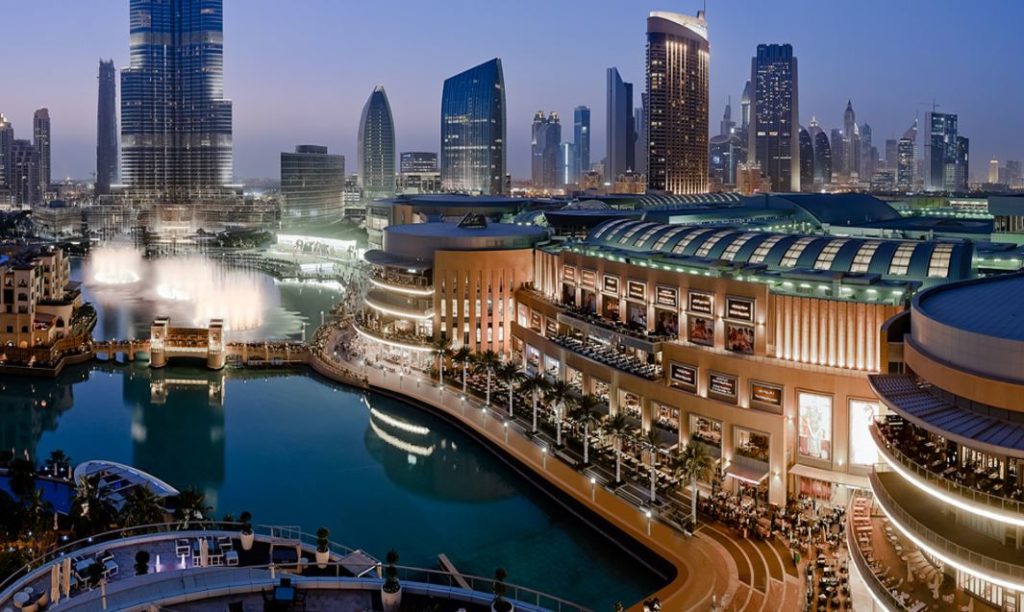 13 – Dubai Mall has one of the largest indoor aquariums in the world. And it is an amazing sight to see whales and different fish inside this gigantic aquarium.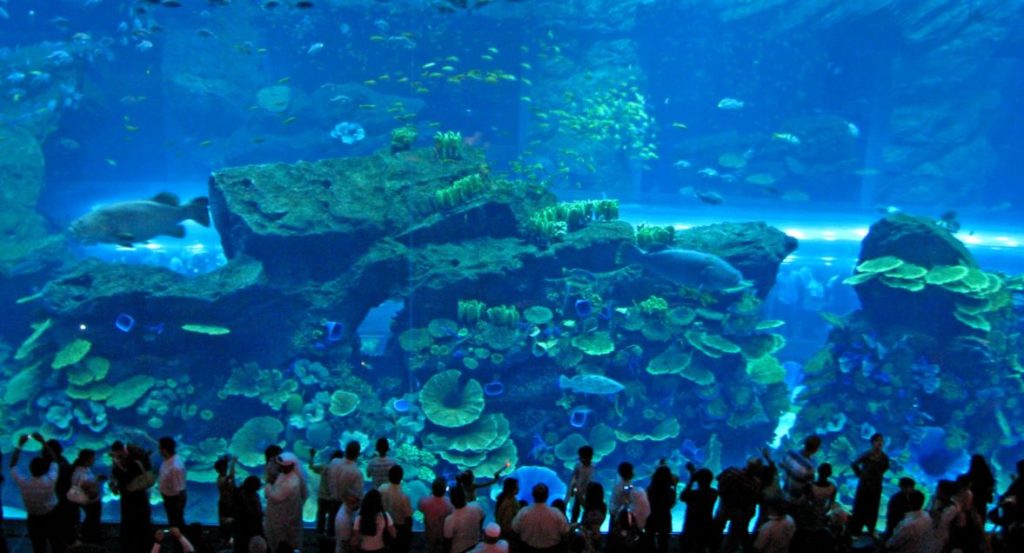 12 – You can ski inside the Dubai Mall even in the hot summers.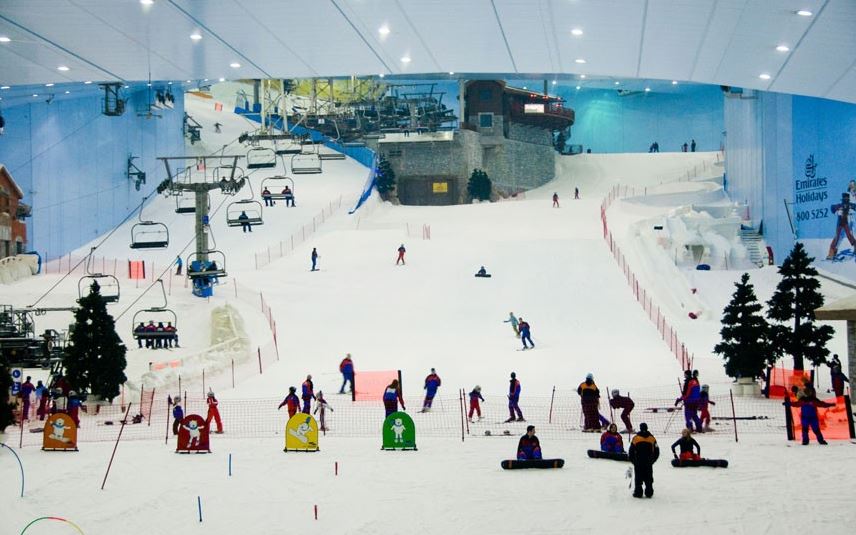 11 – Dubai has one of the best metro trains in the world.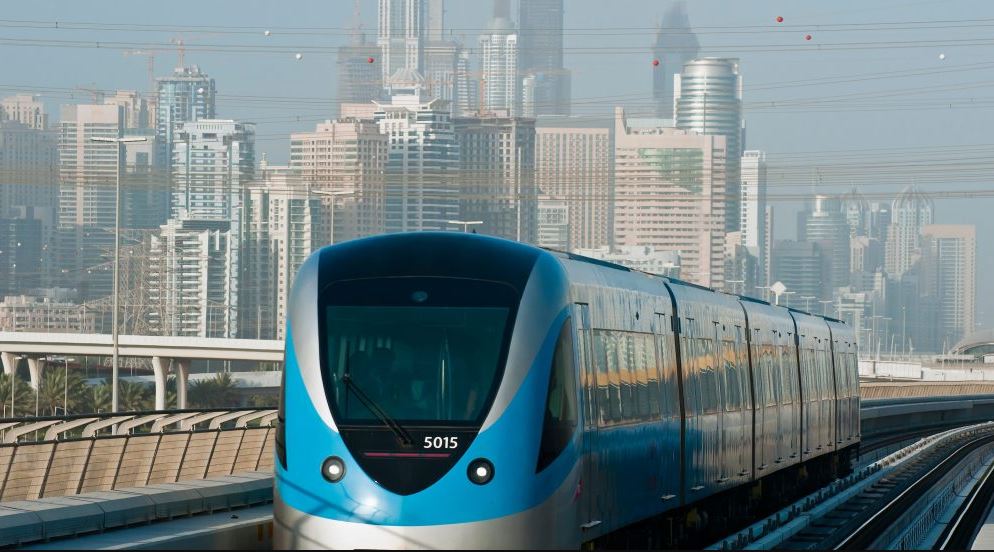 10 – This is what the inside of a metro station in Dubai looks like.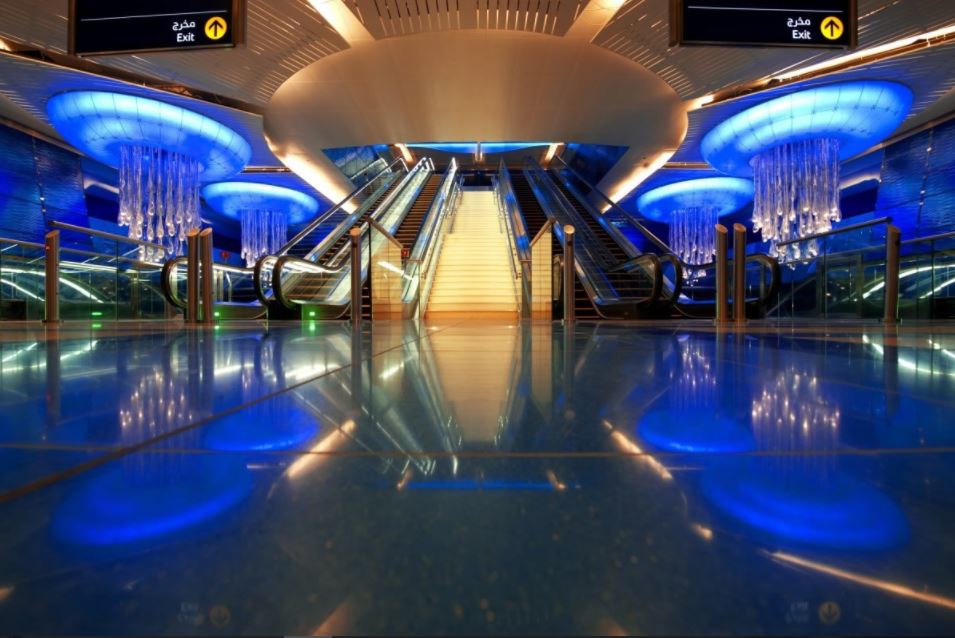 9 – Miracle Garden in Dubai surely looks like a miracle.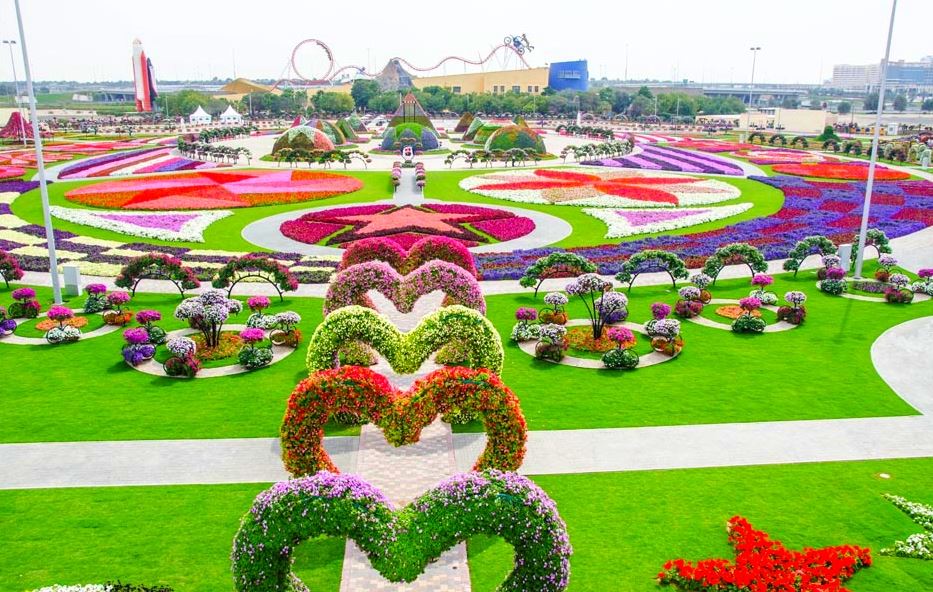 8 – Pakistanis love food. And in Dubai, you will find some of the best food in the world. From Desi to Arabian, you will find it all in Dubai and that too at very affordable rates.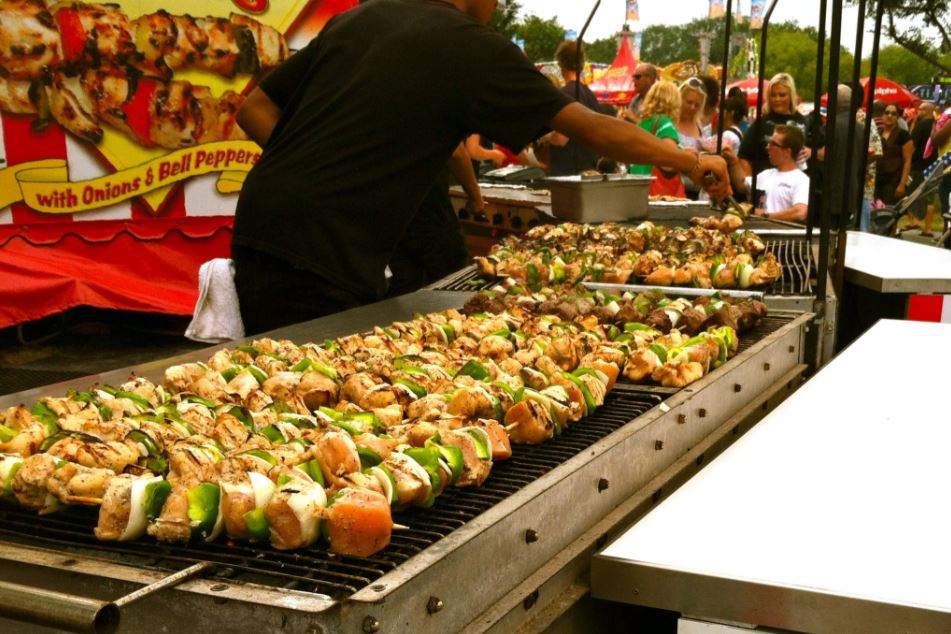 7 – You can actually play with dolphins at the Dolphin Bay in Dubai.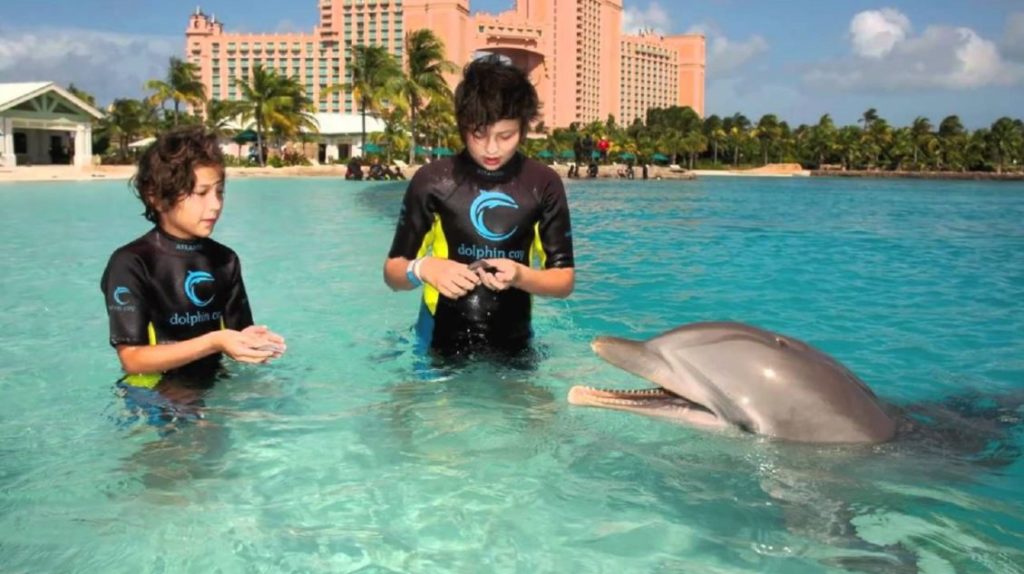 6 – Palm Islands are a sight to watch.
5 – Kids love to go to water parks in Dubai. They provide excellent family fun. Here is a picture of Wild Wadi Waterpark in Dubai.
4 – Those Pakistanis who love adventure and want some adrenaline rush like to skydive in Dubai.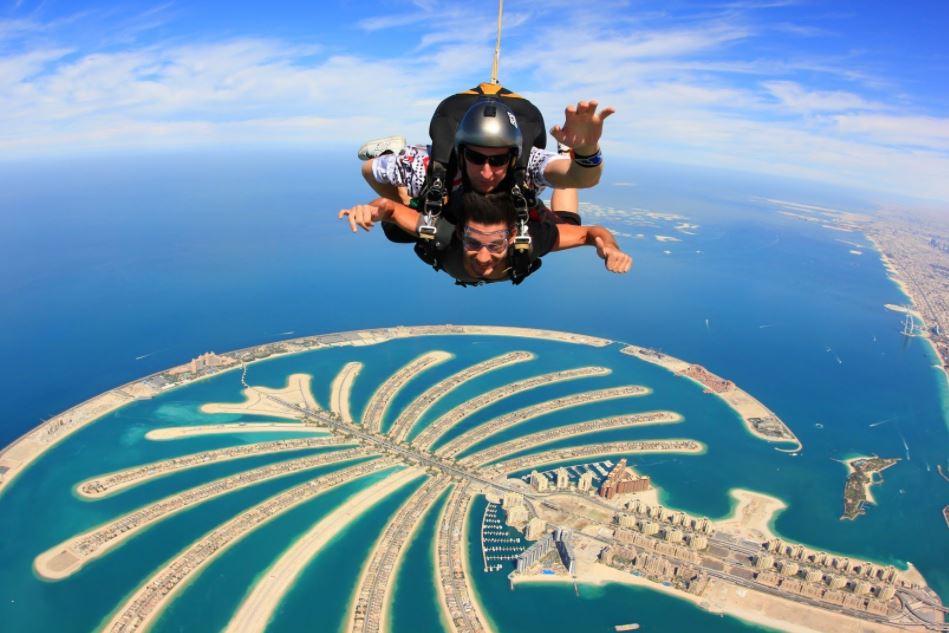 3 – Dancing fountains of Dubai are very popular in Pakistan. And already Pakistan has made such fountains in Lahore and Karachi.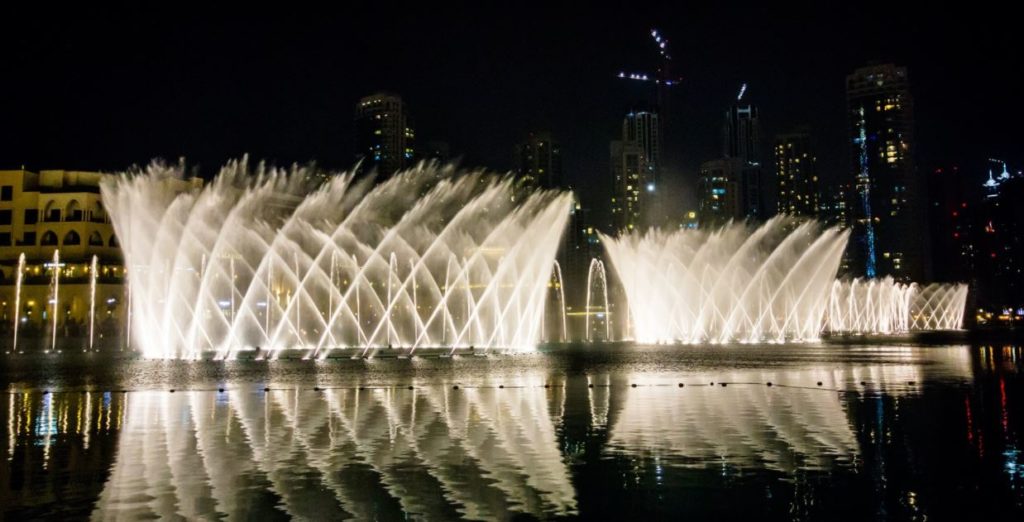 2 – Having a selfie with Burj Khalifa, the tallest building in the world is a must for every Pakistani.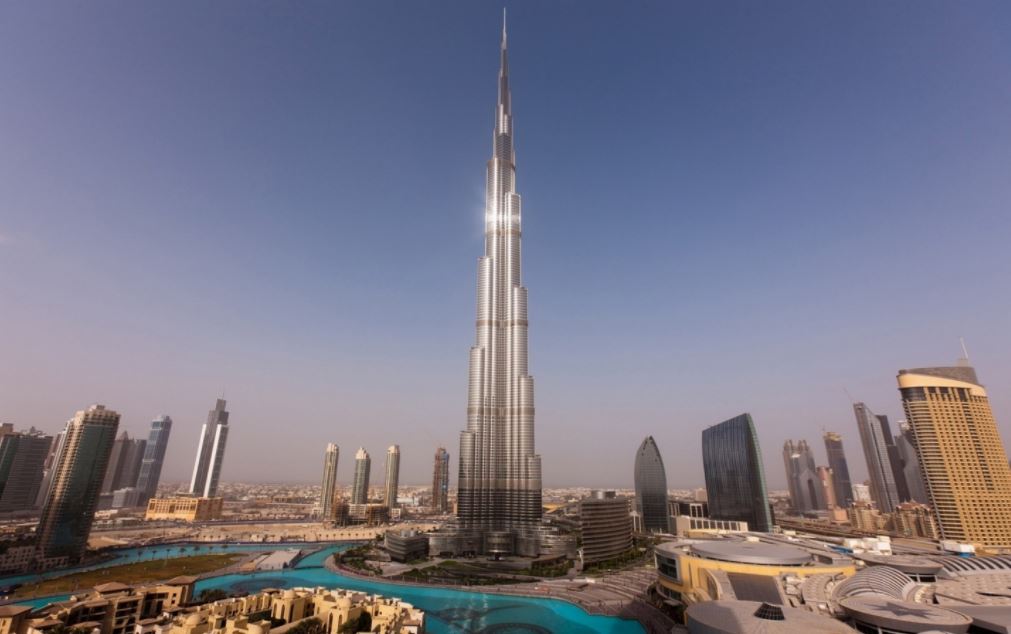 1 – This is what the skyline of Dubai looks like at night. Dubai is surely lit. And this is why Pakistanis love visiting this modern tourist destination.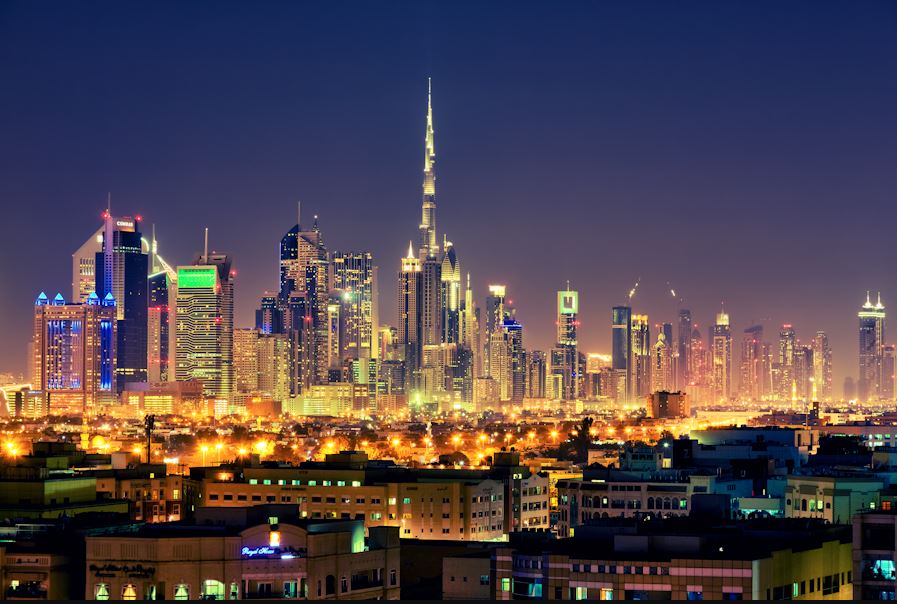 Have you visited Dubai? Which places do you like the most in Dubai? Let us know in the comments section below.
Also, don't forget to share this article with your friends and family to let them know what Dubai has to offer.
Comments
comments