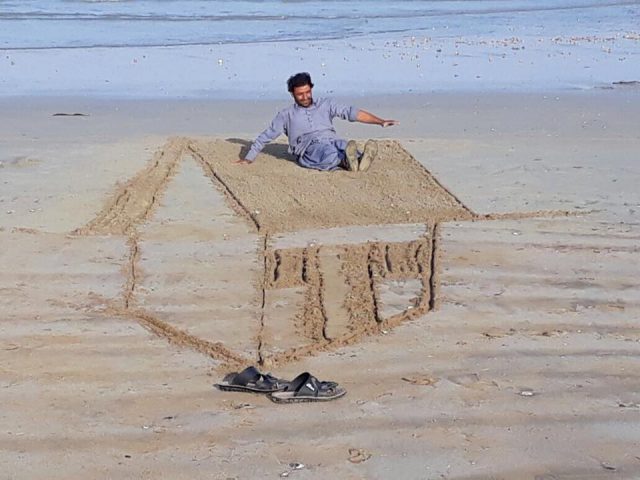 By Yasin Nadir
The 3D artists of Gawadar۔
A few youngsters from district Gawdar of Balochistan visited the sea-side and made making fabulous 3D art pieces which left everyone stunned! 
Here's Why The Social Media is Going Gaga About Gwadar Boys
Zubair Mukhtar, Hussain Zeb, and Bahadur Ali who belong to Pasni city have made the Pasni shore their canvas. These energetic young artists make beautiful art pieces on the sand at a distance from sea waves.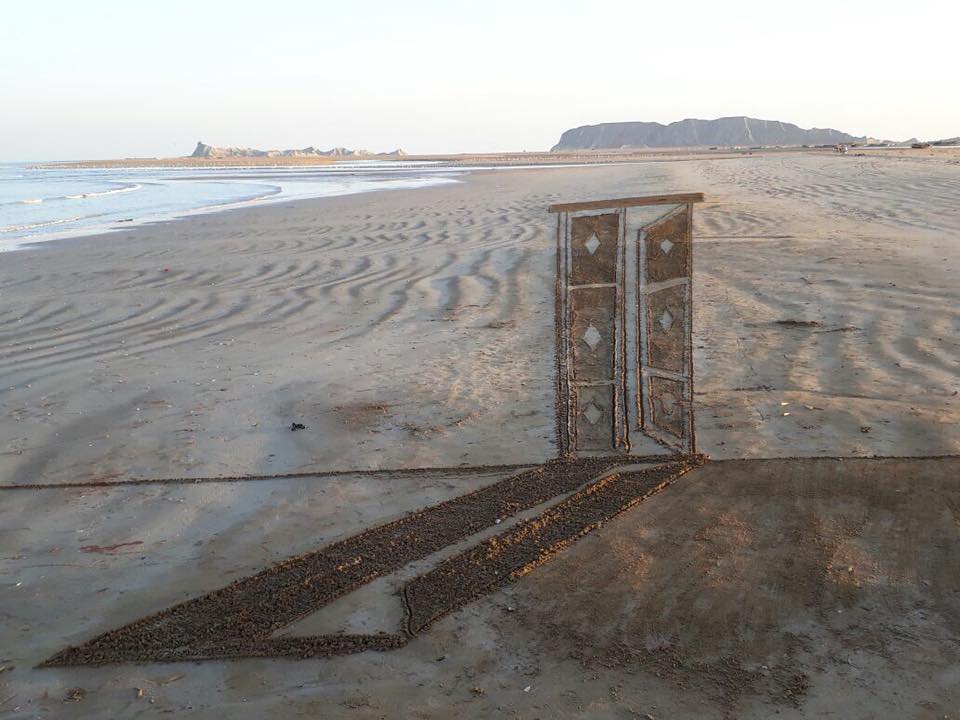 The drawings that they make look like real pieces laying on the sand of the seashore. Making 3D arts on the seaside has now become the hobby of these young artists and daily in the afternoon they go to the coast to make drawings in 3D format.
What do they do?
 Glass, bucket, pen, tube well, house, door, and including bottle, they make 3D art pieces of anything and everything. The young men claim that they are the pioneers of outdoor 3D art in Pakistan. The 3D drawings that they make on the moisturized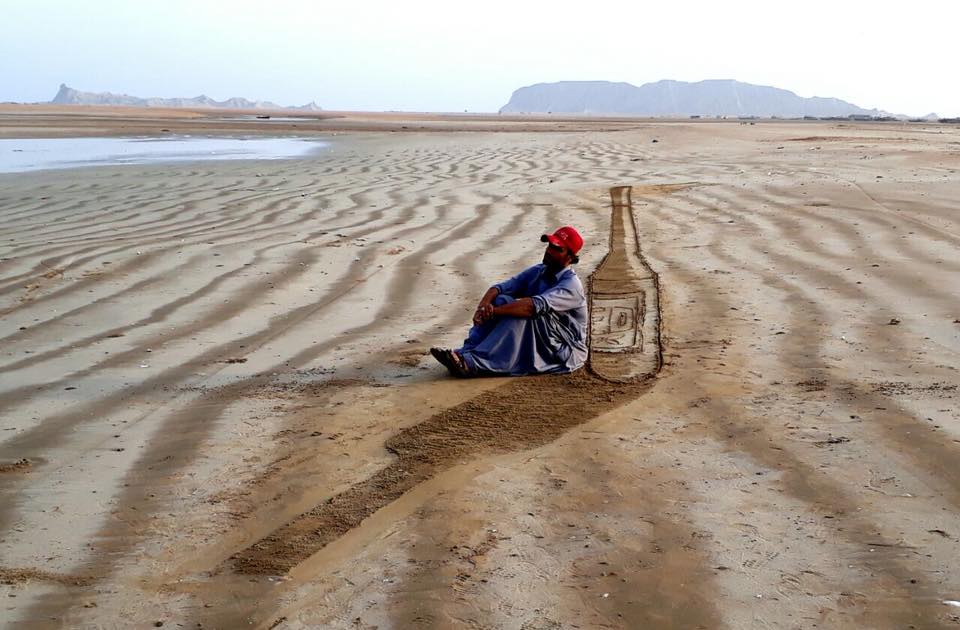 sand are temporary and withers away as the sand dries with blows of wind, but their efforts and creativity deserves accolades۔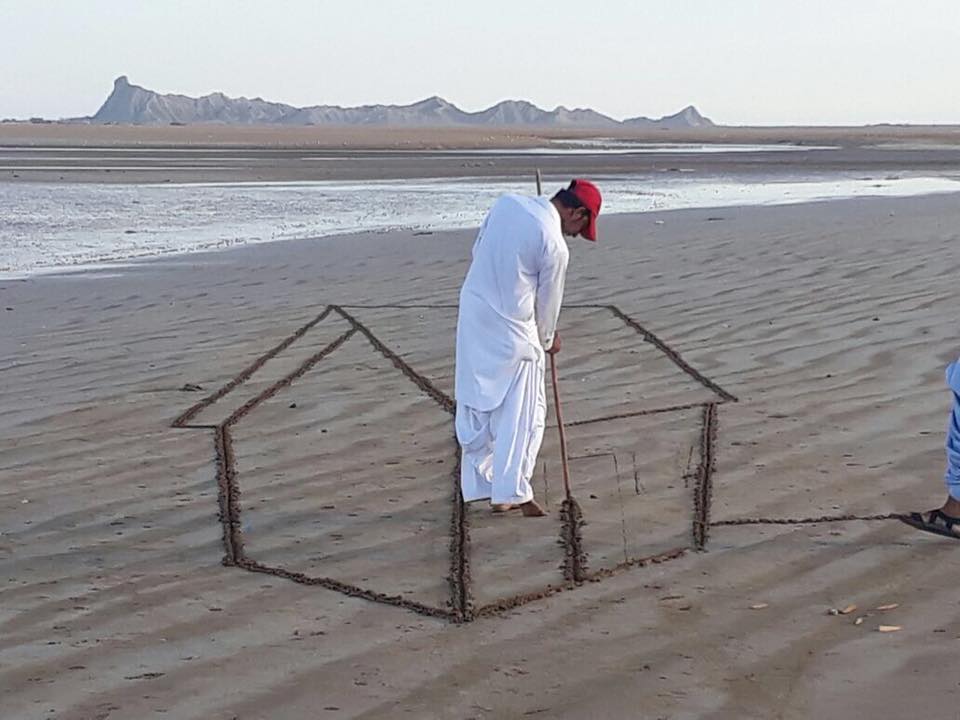 The artist Zubair Mukhtar who works on 3D art says that he is a professional artist and teaches at a government school. He says that he learned the idea making 3D arts on sands from the Internet and when he searched more he found out that there are such artists who make 3D drawings on coasts.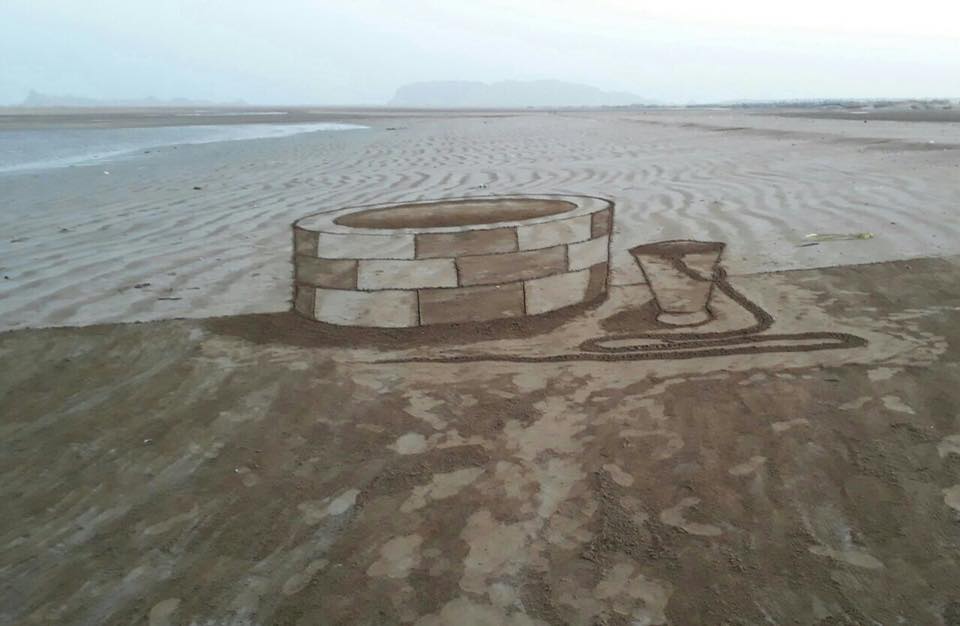 Mukhtar says after knowing about it, he along with his two friends, started making 3D arts on the beach, which turned out to be a good experience, and now they not only make it regularly but are expert in 3D art making.  The trend of 3D art first started in the European countries and New Zealand, where the artists would draw their minds on sea-shores, and this is how the trend of 3D art making started spreading all over the world and reached to coasts of Baluchistan.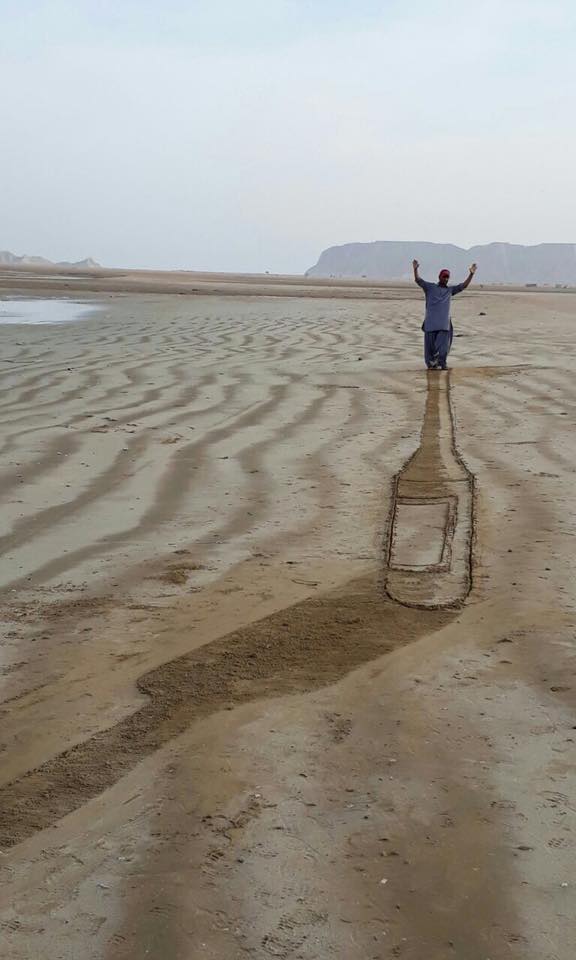 Comments
comments