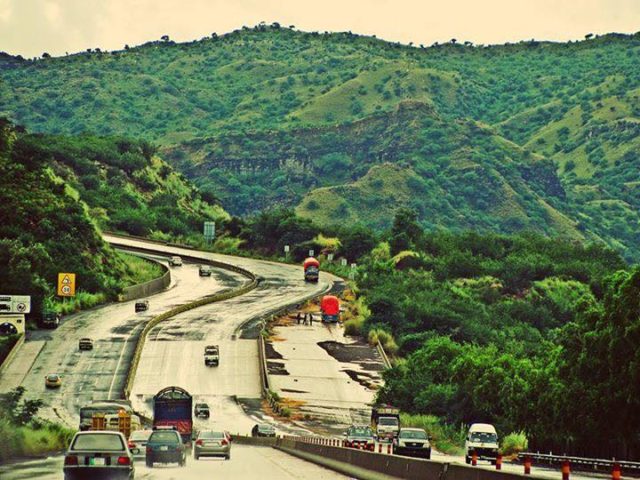 One of the best roads in Pakistan is the M2 Motorway between Lahore and Islamabad. This motorway not only connects the cities of Lahore and Islamabad, but it also connects several small cities like Kala Shah Kaku, Sheikhupura, Dogran, Khanqah, and Pindi Bhattian to Lahore and Islamabad. The construction of this motorway was complete in 1997. However, it was recently renovated and recarpeted by the Frontier Works Organization. The motorway now looks much better than before and it provides for wonderful road trips. We have compiled some of the most amazing pictures of the Lahore – Islamabad Motorway M2. These pictures will surely make you want to travel on this amazing road. Here they are.
1 – This is what the Toll Plazas of Lahore – Islamabad Motorway M2 look like.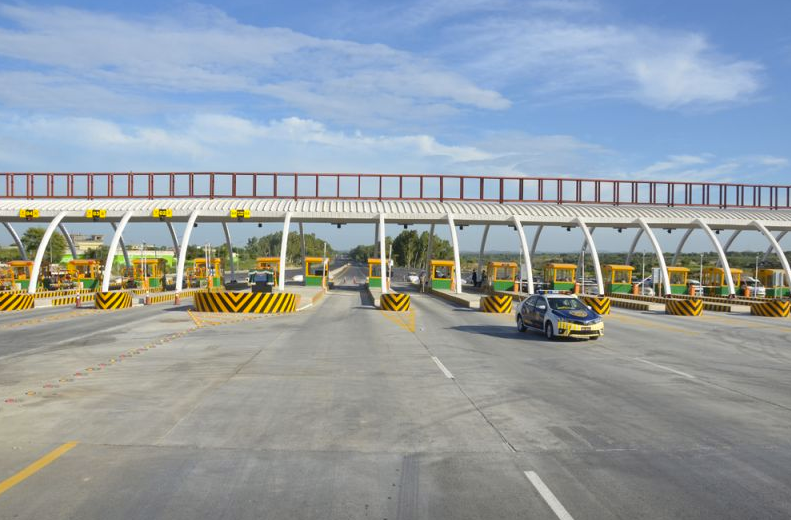 2 – The motorway has 6 lanes, 3 on each side.
3 – Here is an aerial view of the motorway near Khewra Salt Range.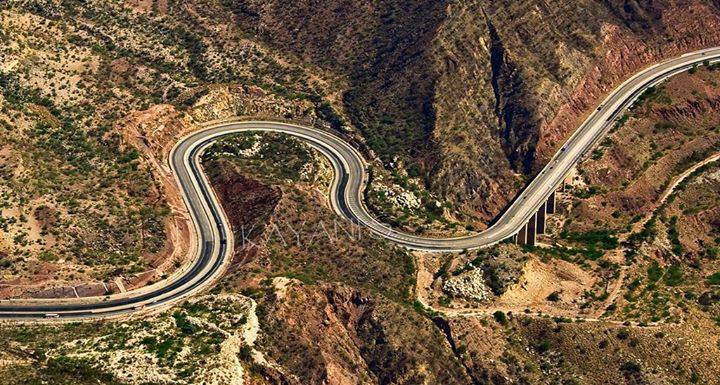 4 – One thing that you will notice on this beautiful motorway is that there is a lot of greenery on the sides.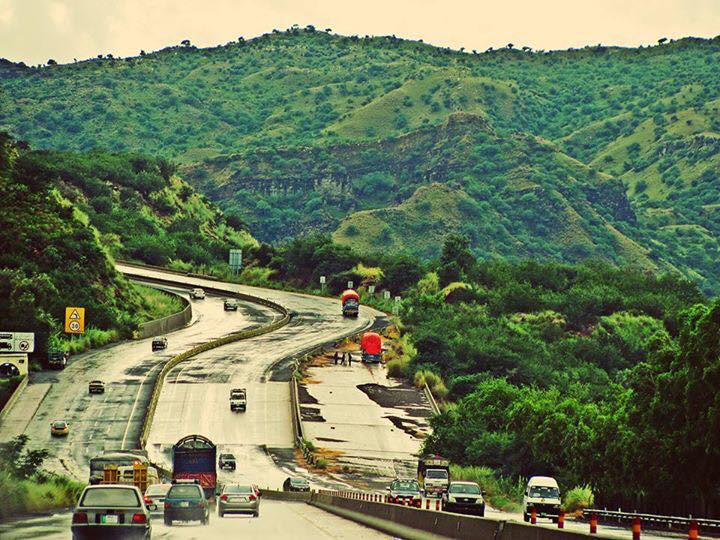 5 – Here is an amazing aerial view of the motorway.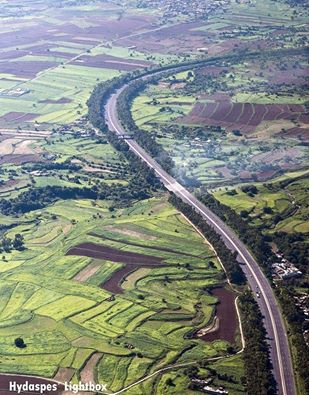 6 – Many small towns and villages are connected to this motorway.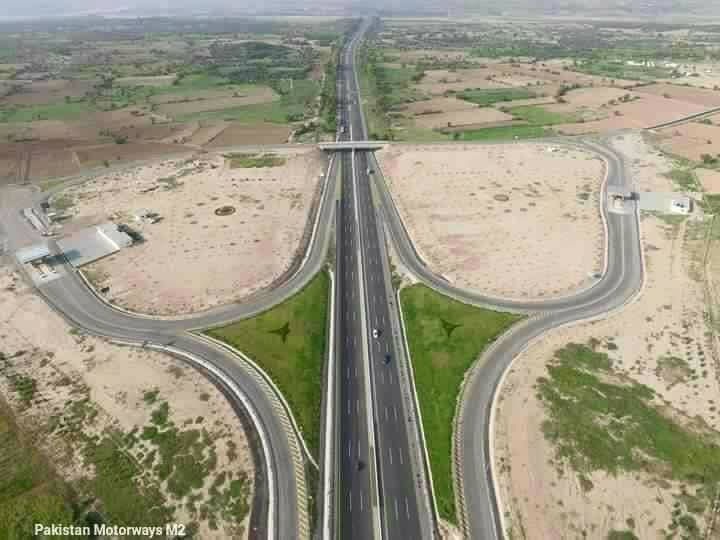 7 – Yes, sometimes you get to see such exotic sports cars on this beautiful road.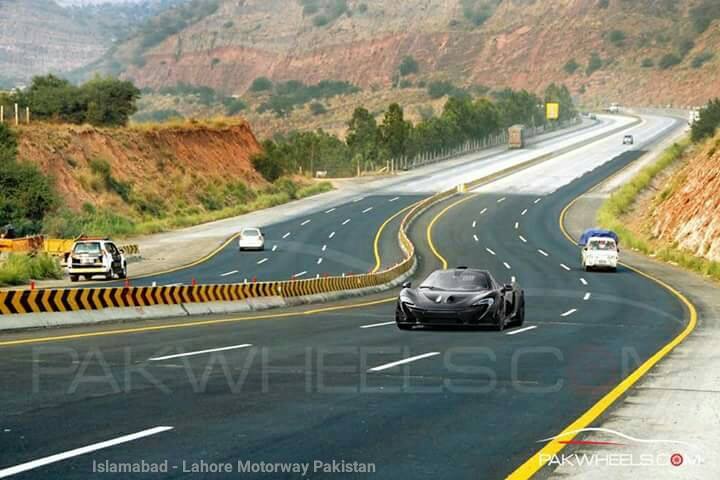 8 – There are a number of bus services operating on this motorway.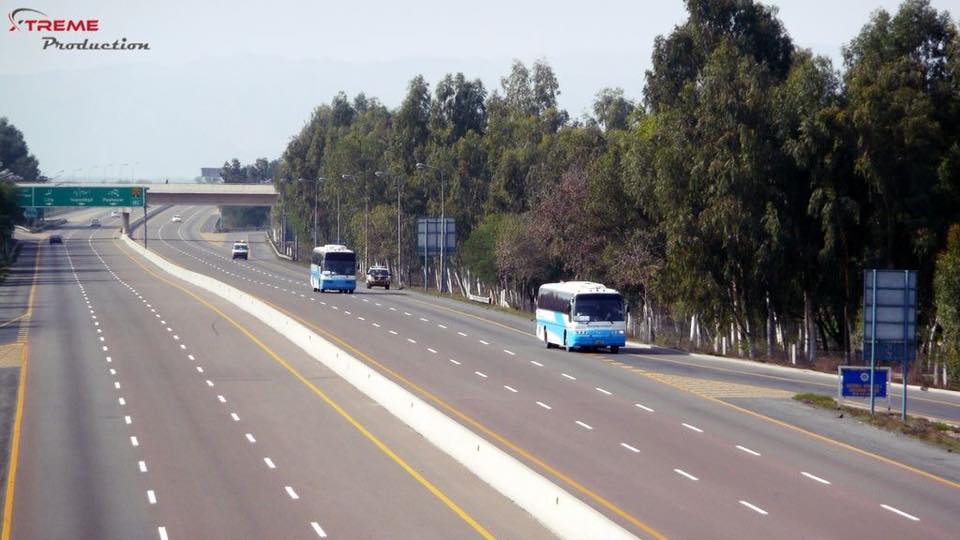 9 – Here is an aerial view of a toll plaza on the motorway.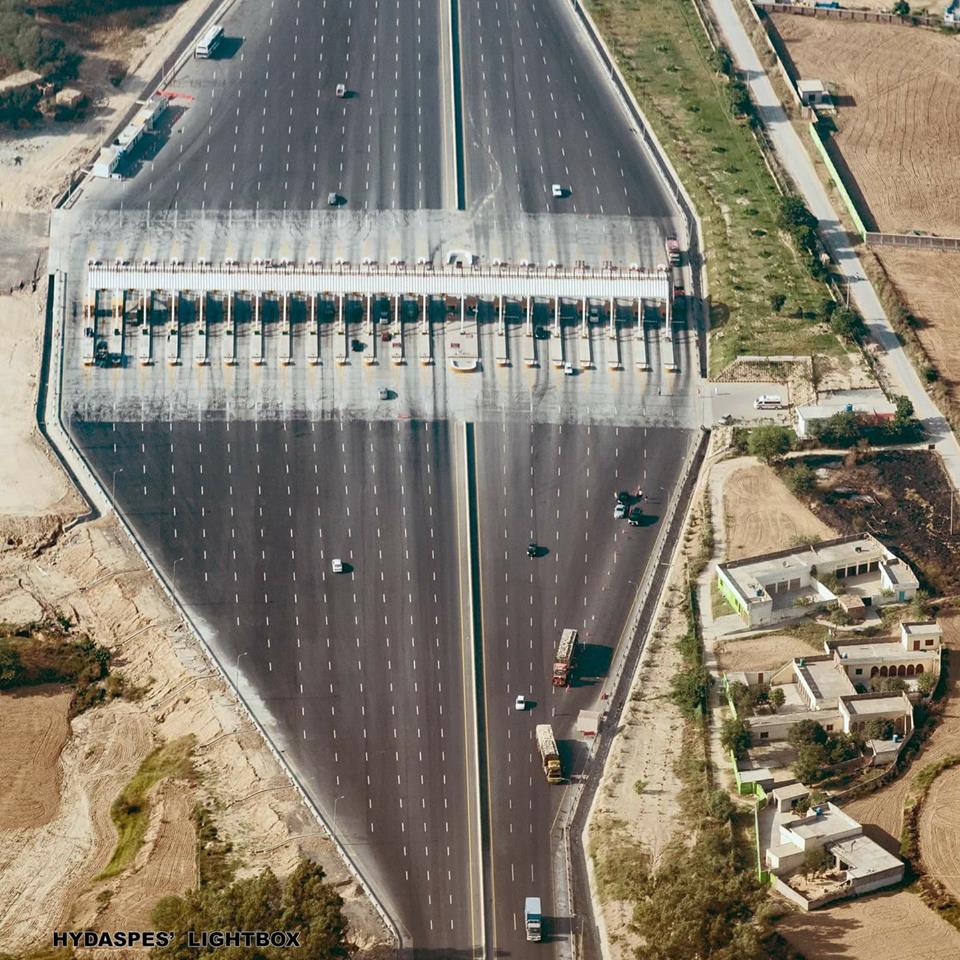 10 – Sometimes the weather will leave you surprised.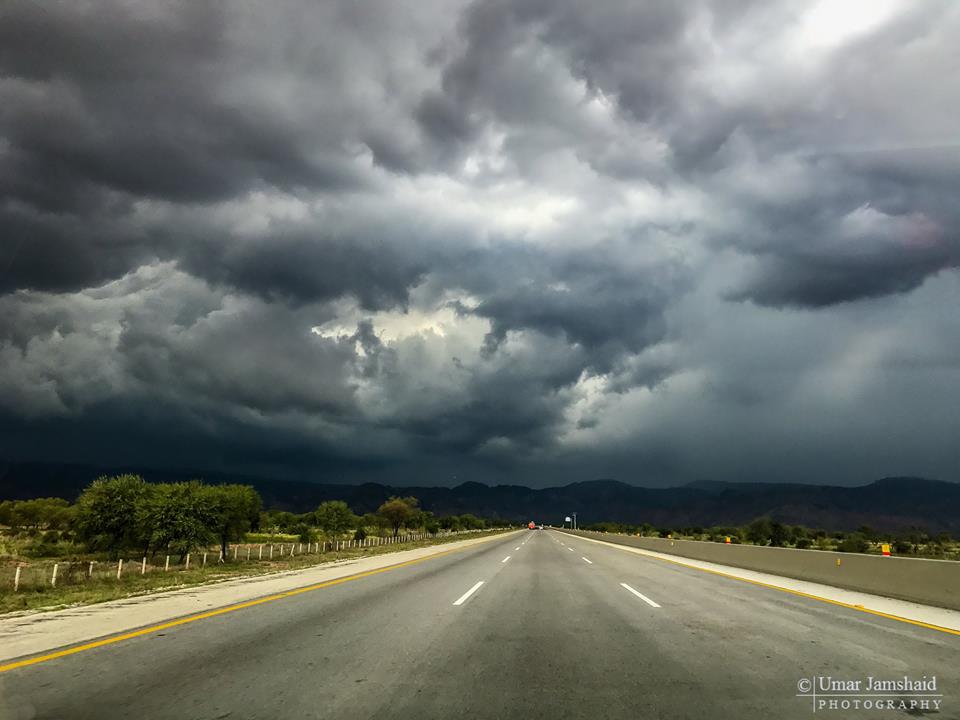 11- The total length of the Lahore – Islamabad Motorway M2 is 375 kilometers.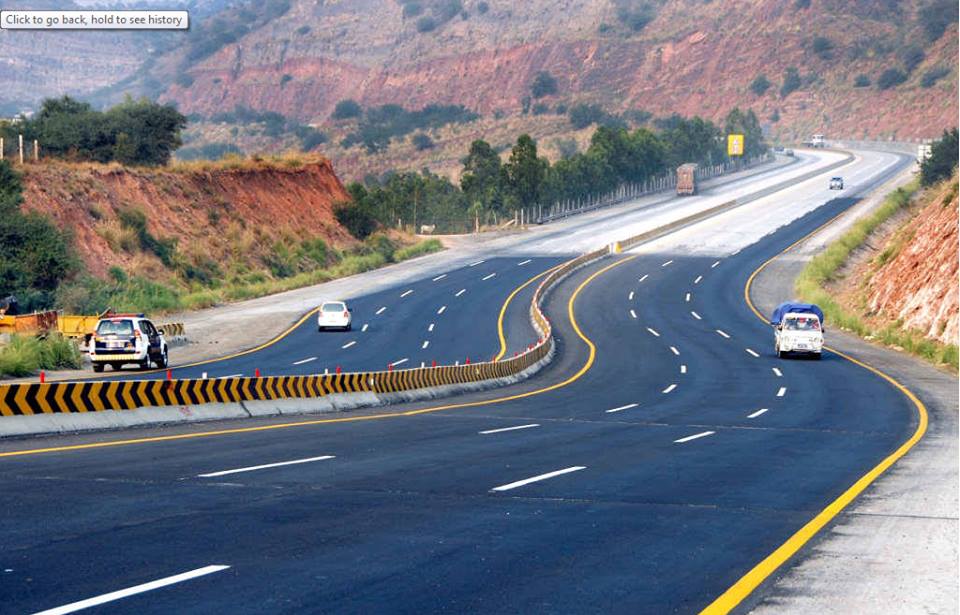 12 – The scenery along the motorway is just breathtaking. You will get to see hills, fields, and small villages along the motorway.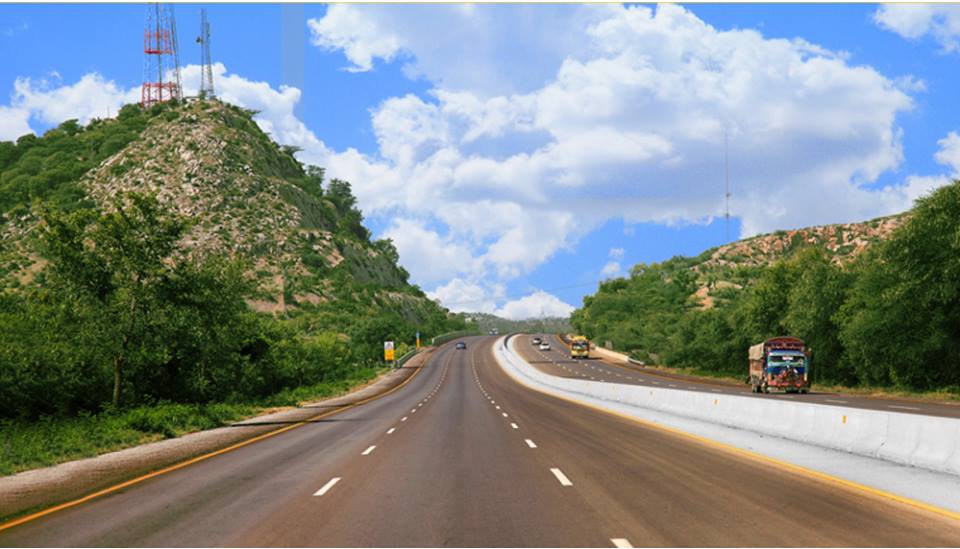 13 – Pakistanis take pride in this motorway and it is one of the best roads in the country.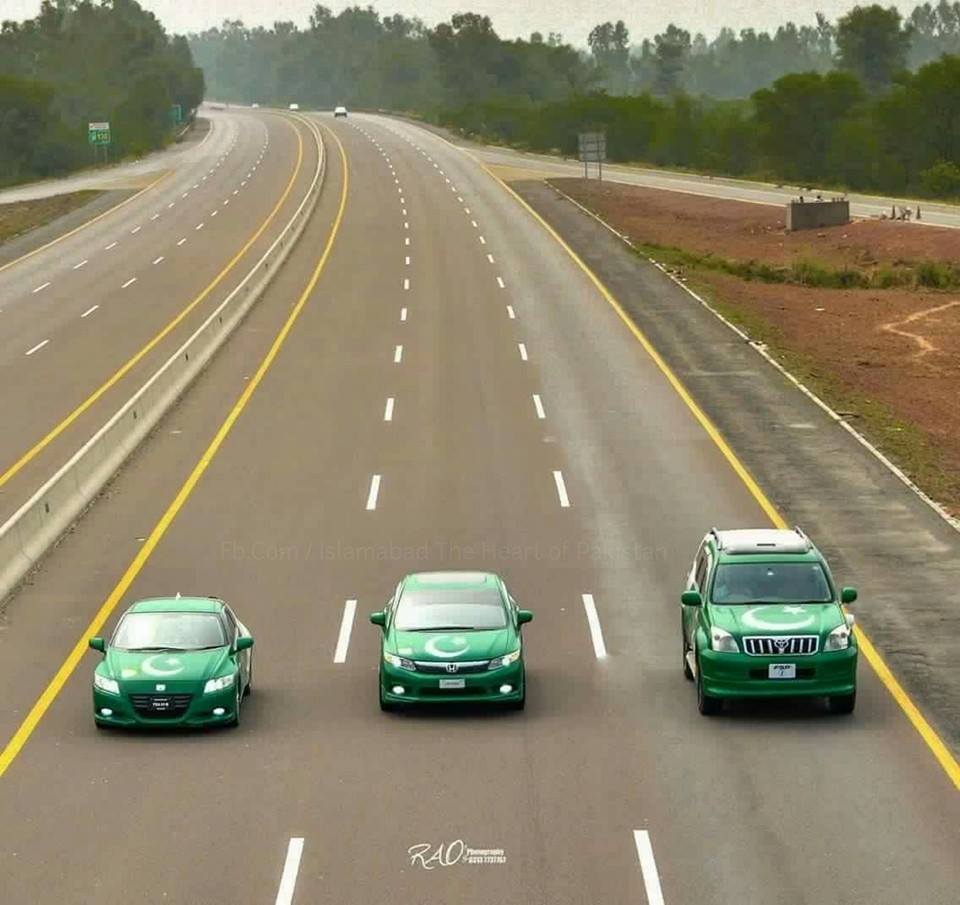 14 – It is one of the most expensive motorways in Asia.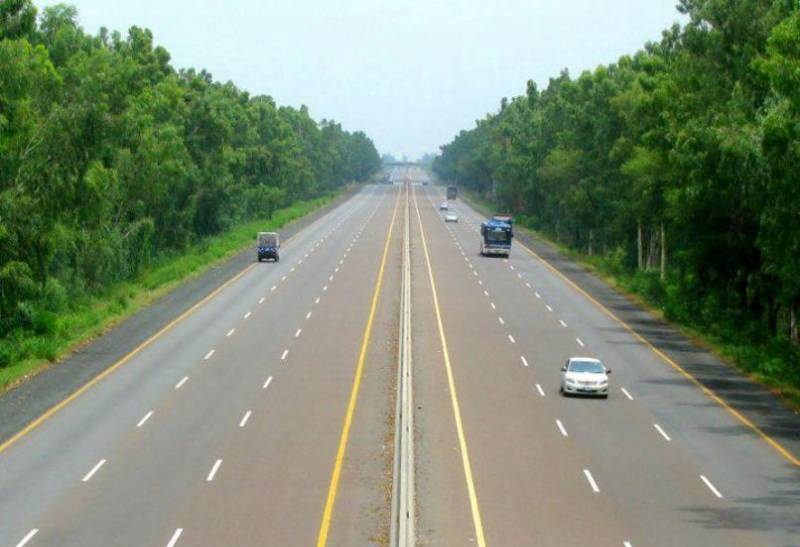 15 – Sign boards are there to guide you and keep you on your toes.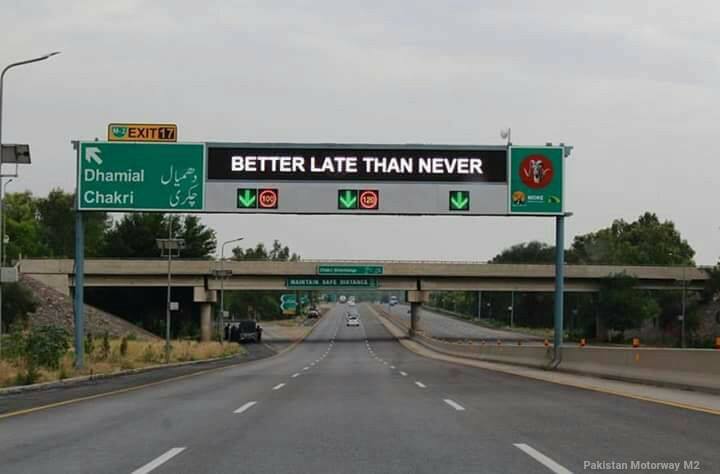 16 – The view of the sunset on Lahore – Islamabad Motorway M2 is just breathtaking.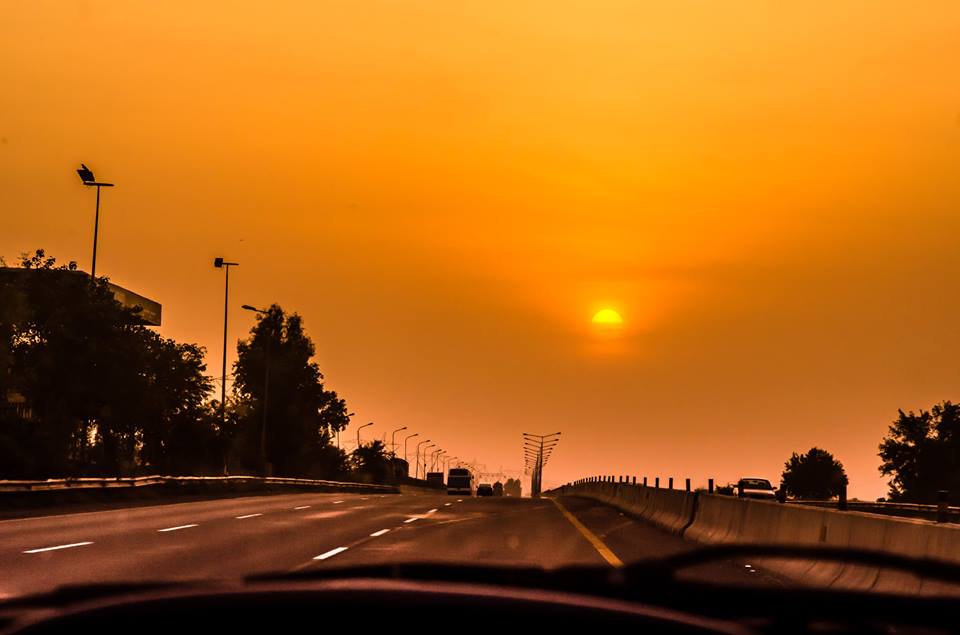 17 – There are plenty of rest areas along the motorway. These rest areas have mosques, different restaurants, international fast food outlets, and public toilets.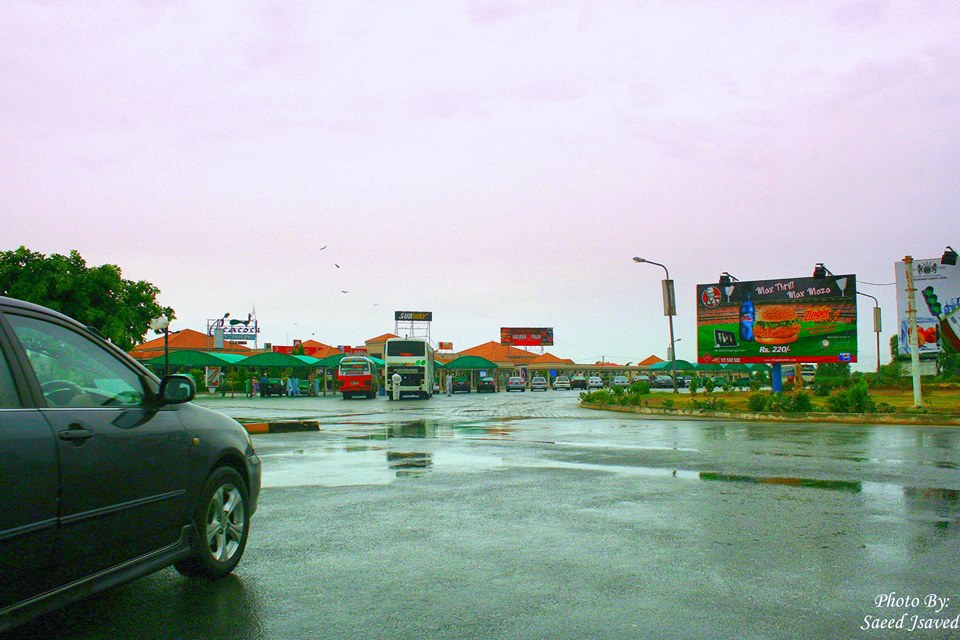 18 – Pakistan air force has done test landings of fighter jets on this motorway. And it can be used during a war.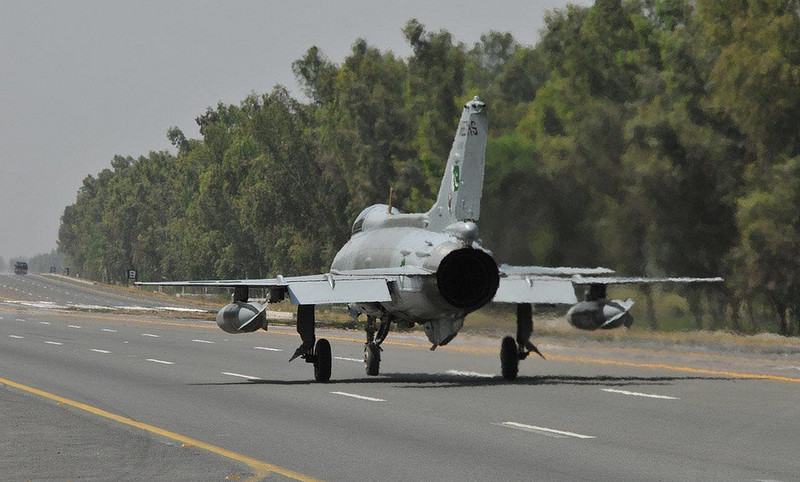 19 – Here is a fighter jet taking off from the motorway.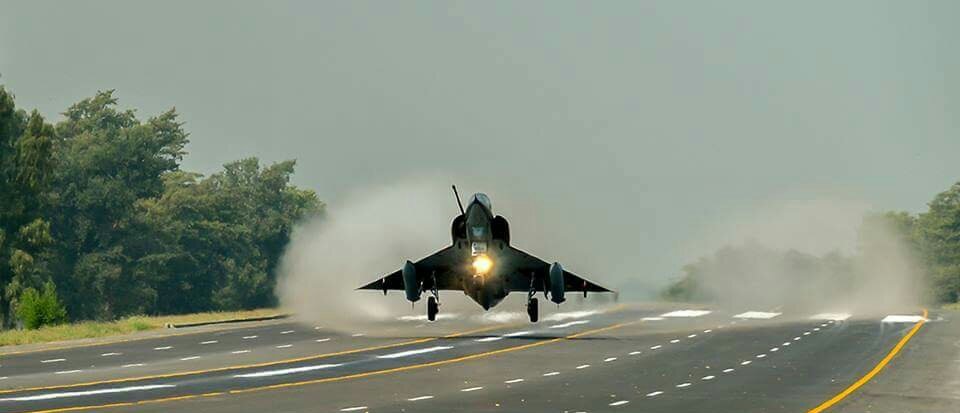 20 – You will always find this beautiful road clean.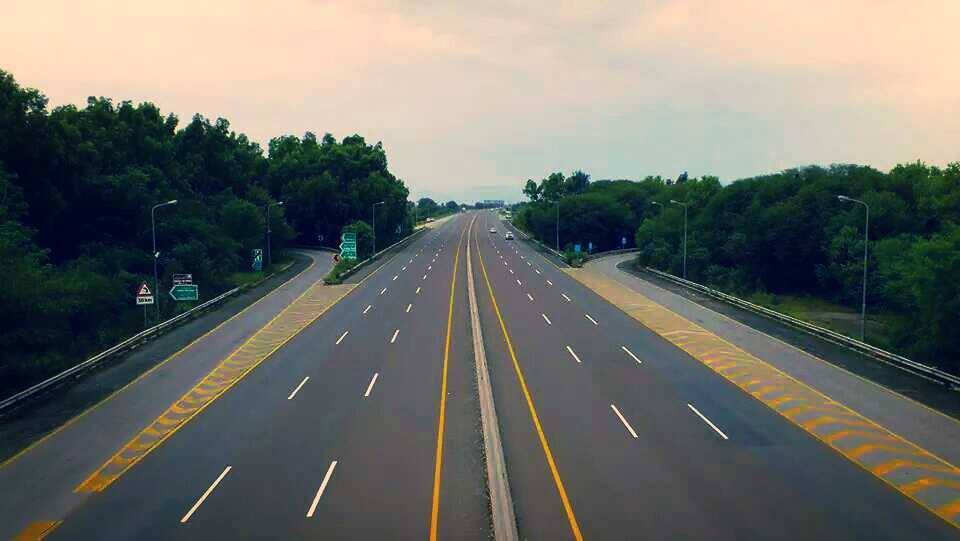 21 – This is what the Motorway M2 looks like after rainfall.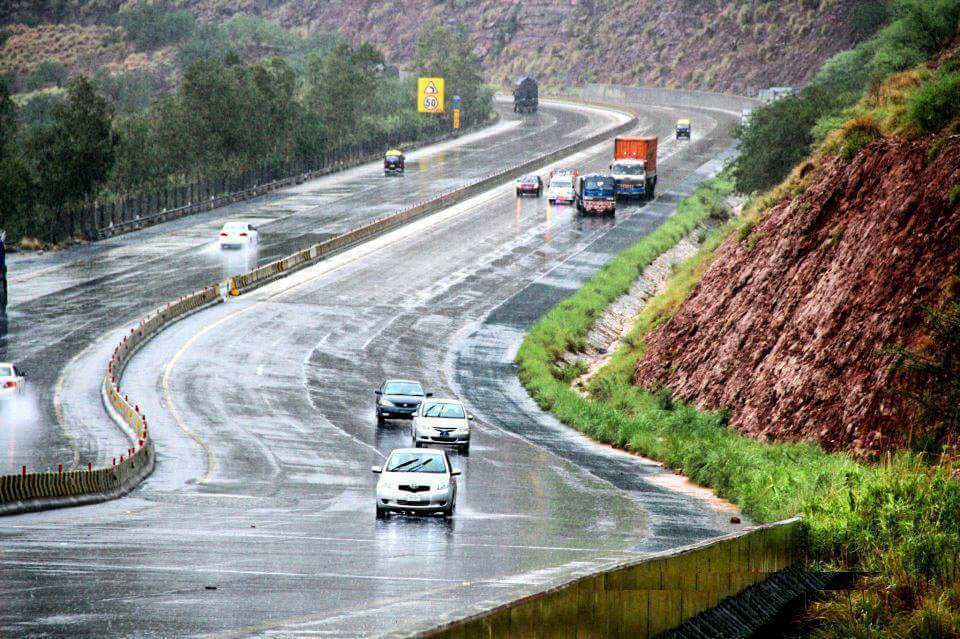 Comments
comments