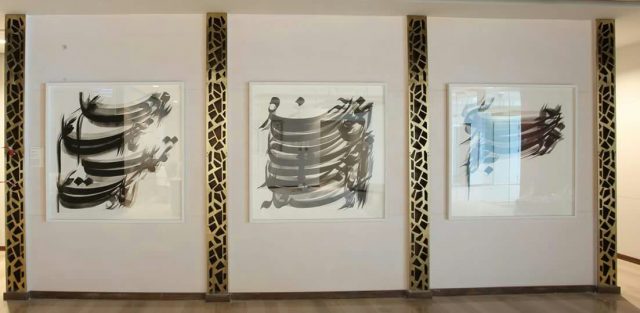 The Art Project at Islamabad International Airport is one of its defining features. It offers visitors to the airport a glimpse of the country's rich crafts heritage as well as the opportunity to view the work of Pakistan's contemporary artists, many of whom are now making their mark on an international canvas.
Approaching the Domestic and International check-in counters, you will encounter large-scale murals by the internationally renowned artists Imran Qureshi and Aisha Khalid. As we walk into other parts of the airport, we will view the works of other eminent international artists that include Meher Afroz, Ali Kazim, Amin Gulgee, Adeela Suleman as well as emerging artists.
The traditional crafts of Pakistan are presented on a larger than life canvas, at the departure gates. There is an exploration of style and pattern here within traditional parameters of grid and arabesque, with the medium ranging from copper and ceramics to wood and stone. Birds finely crafted in copper hover over a courtyard. The State Lounge has a magnificent wall decorated with Naqashi (traditional fresco) in the almost extinct Mughal tradition. A joyous celebration of colour greets arriving passengers at both Domestic and International Terminals. This is Truck Art in all its whimsical glory.
The Art Project offers a quiet moment of reflection to every traveller in his eternal quest.
(Photographs by Irfan Naqi)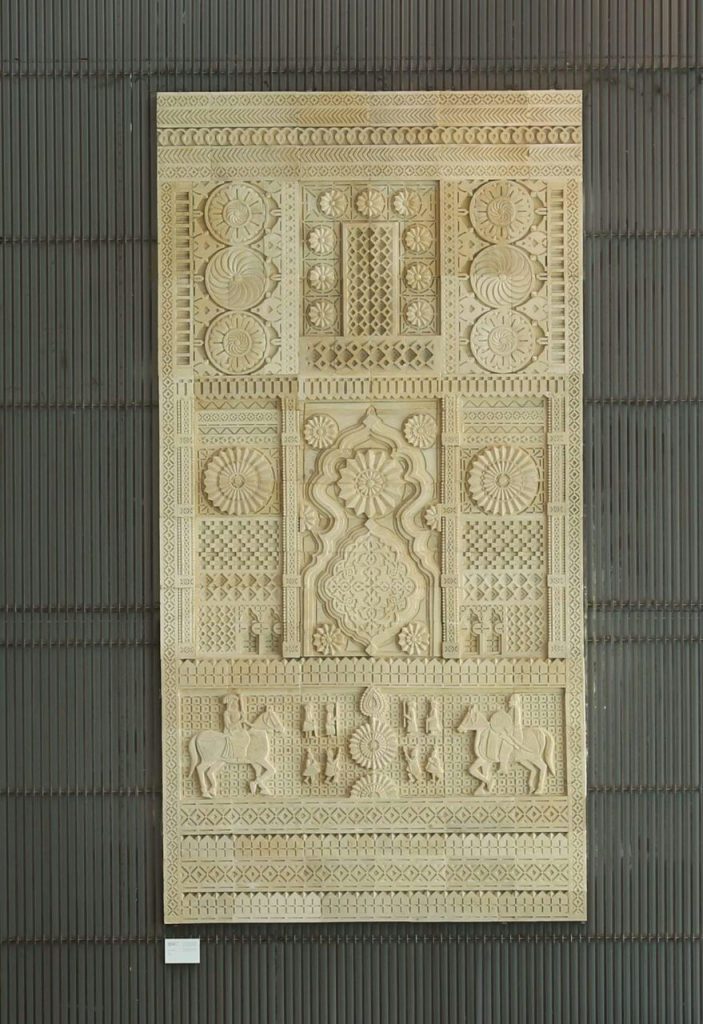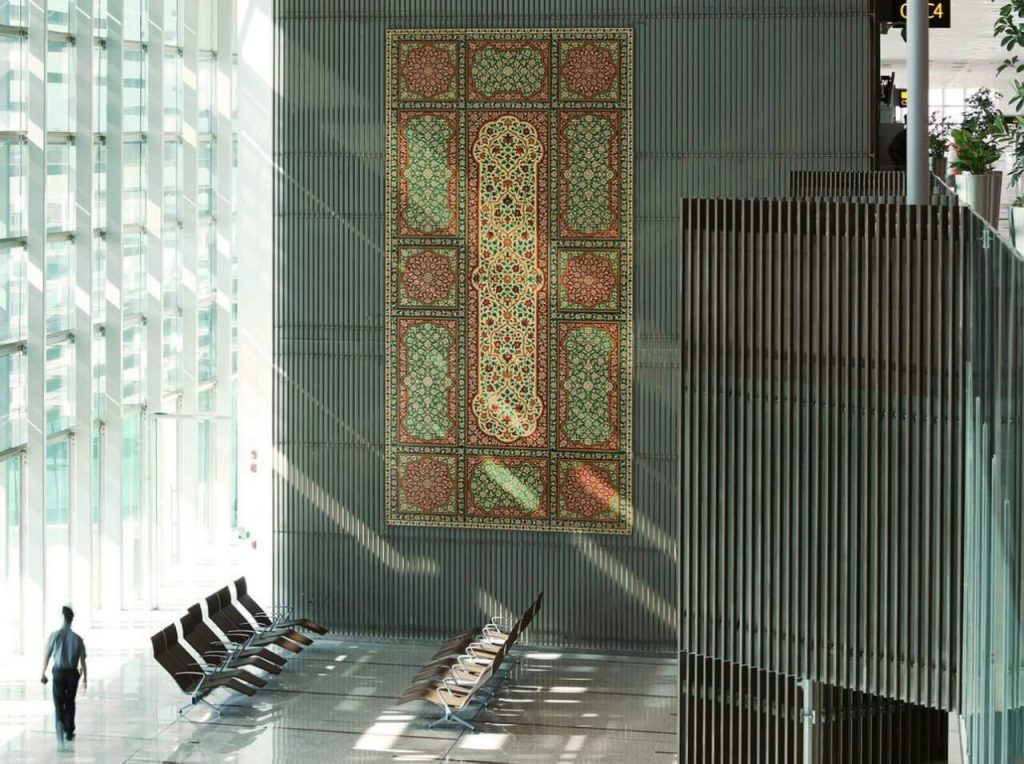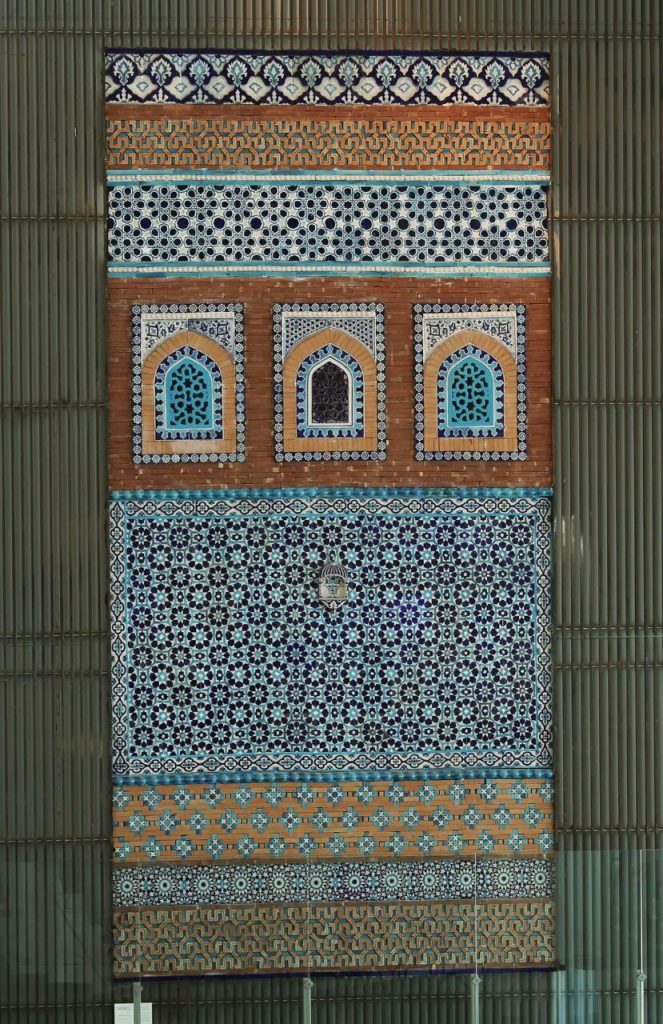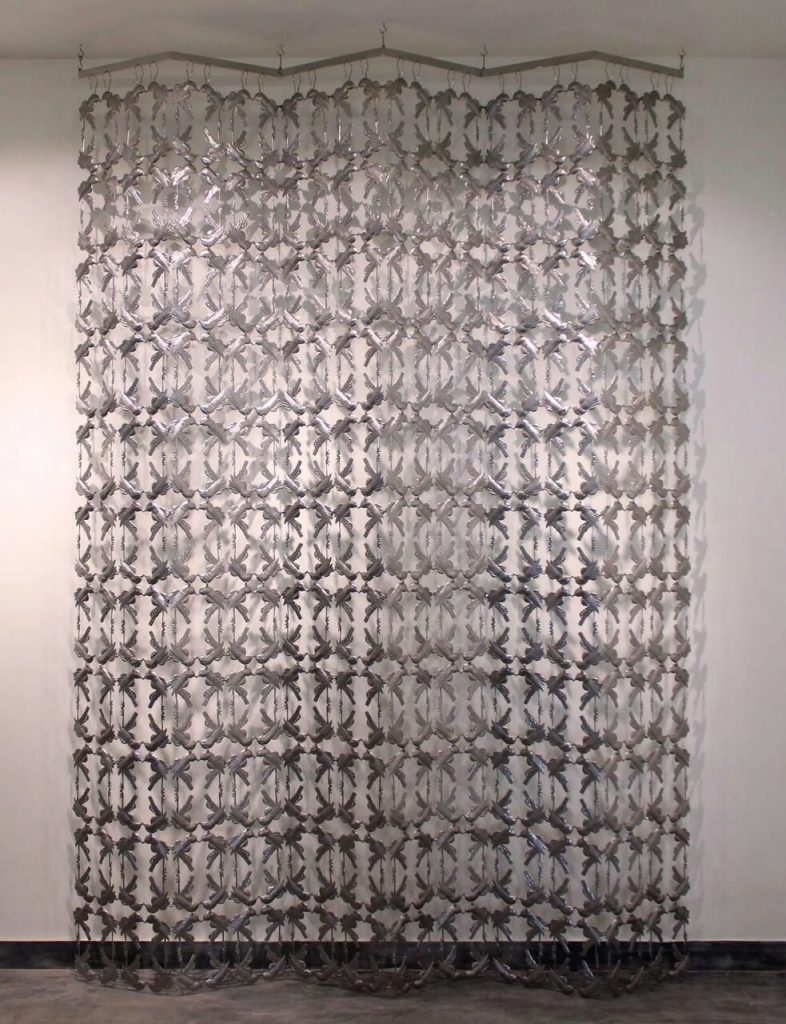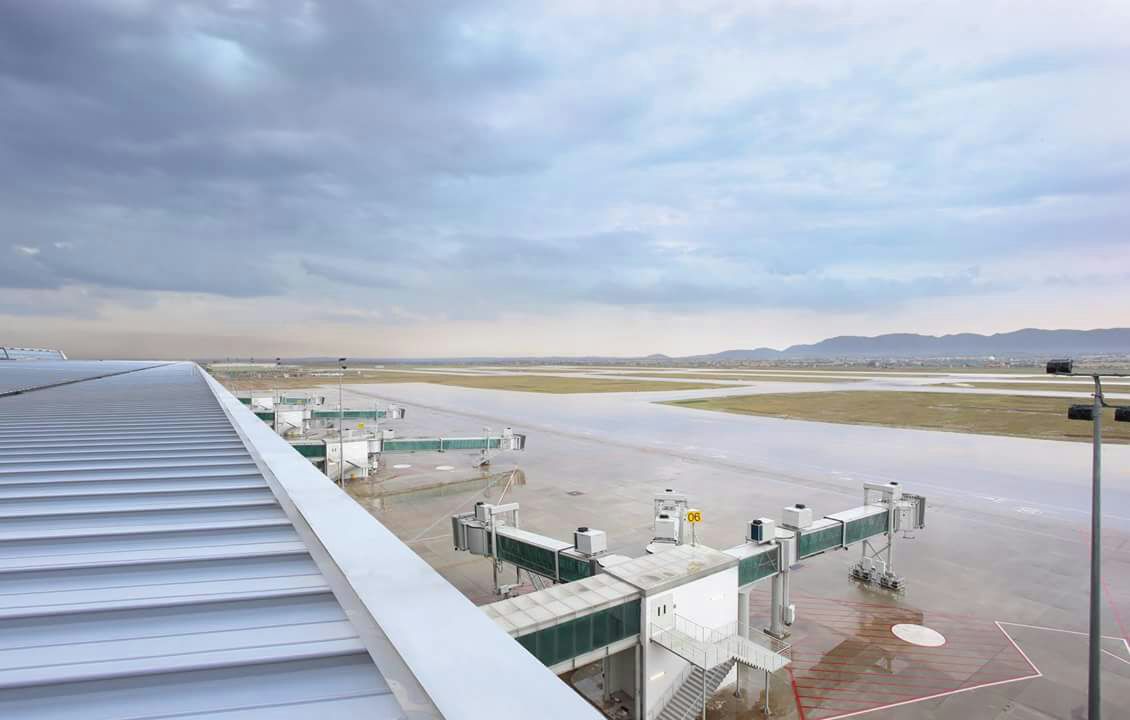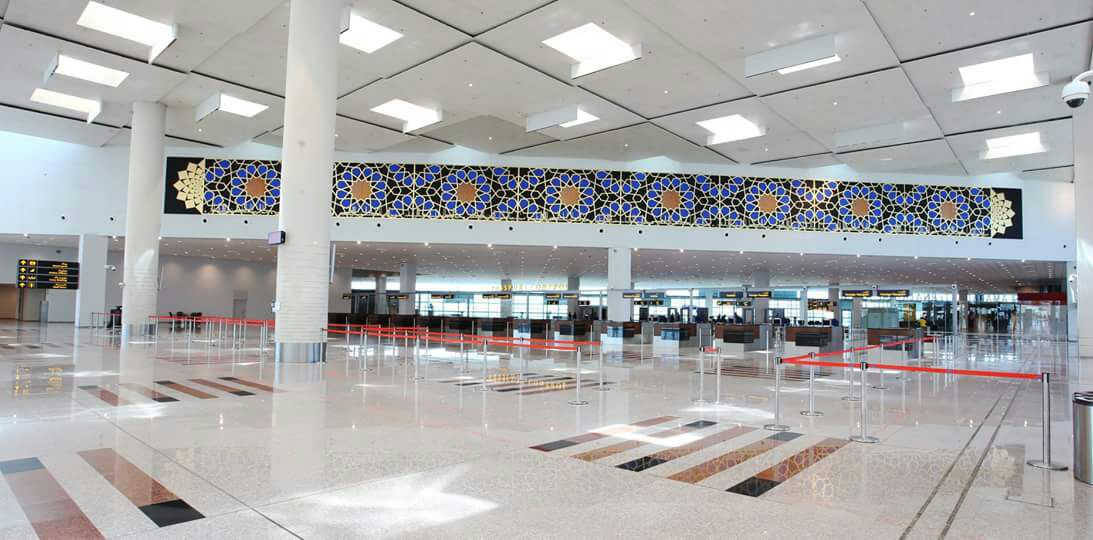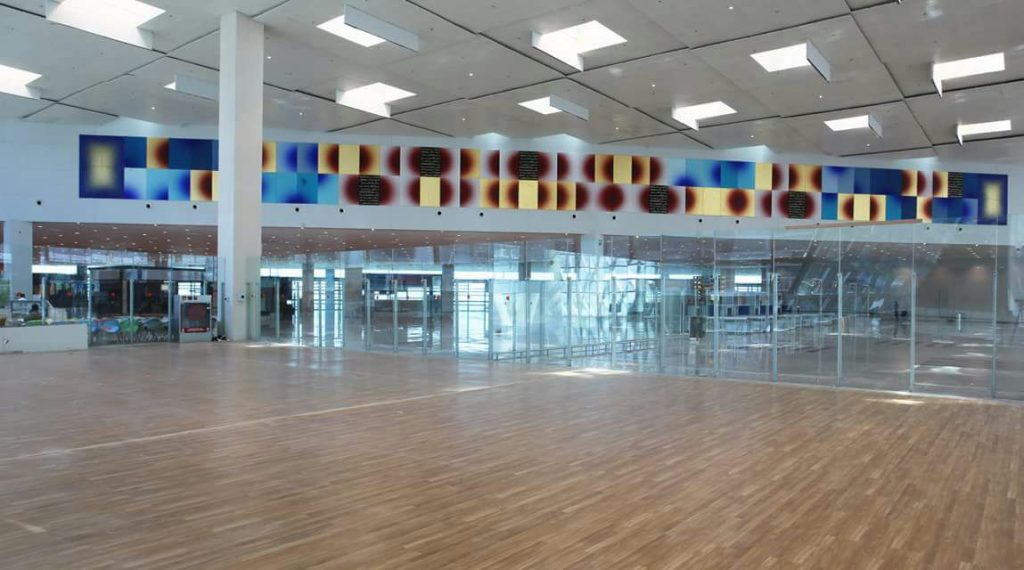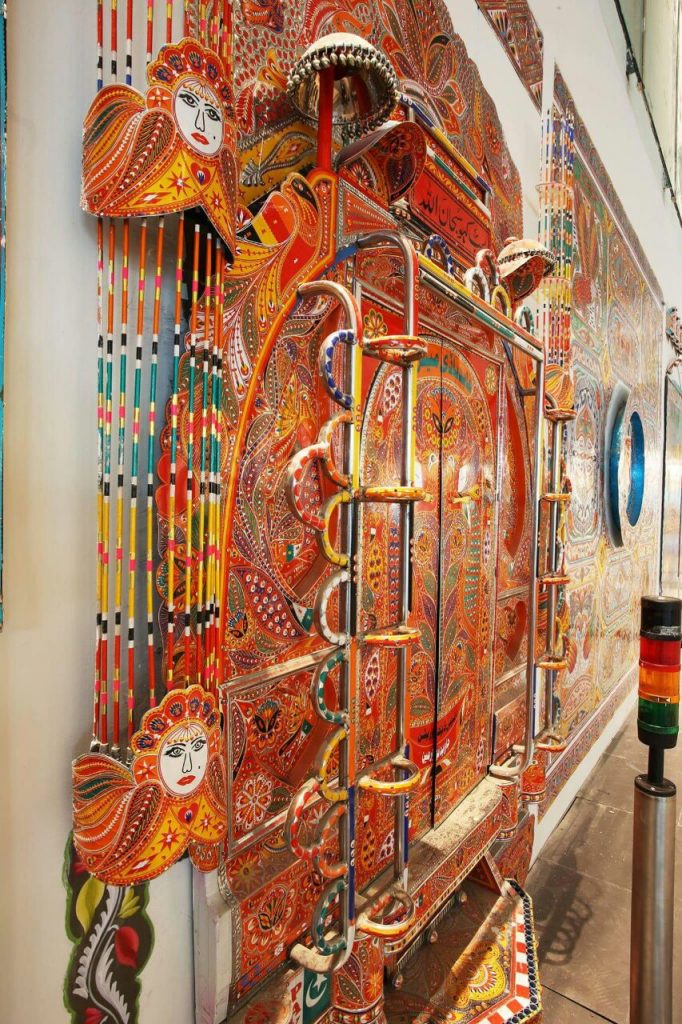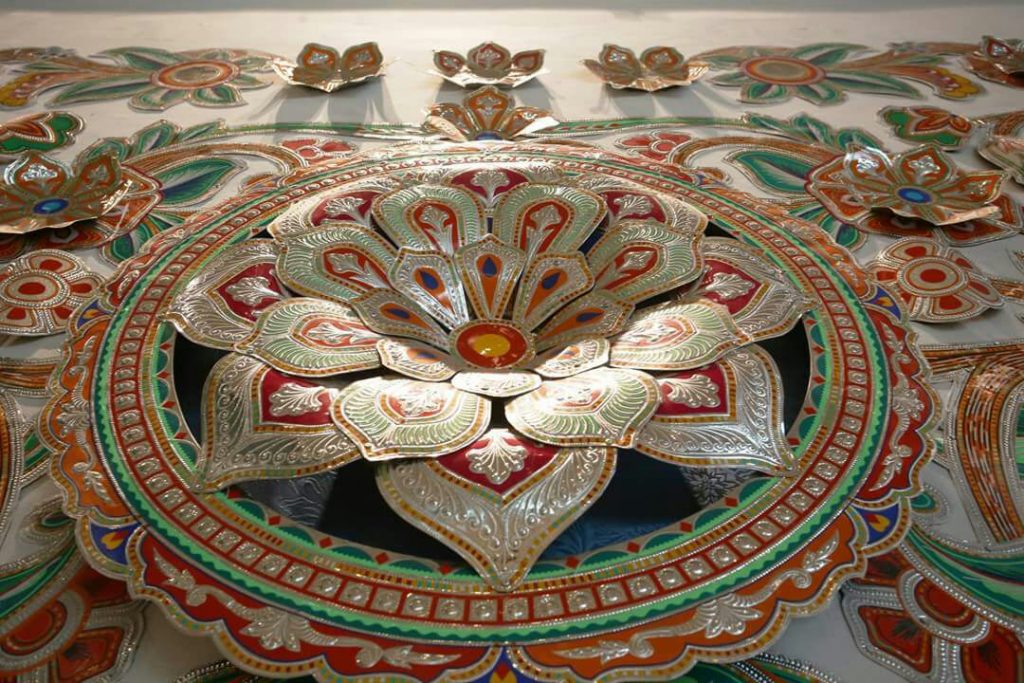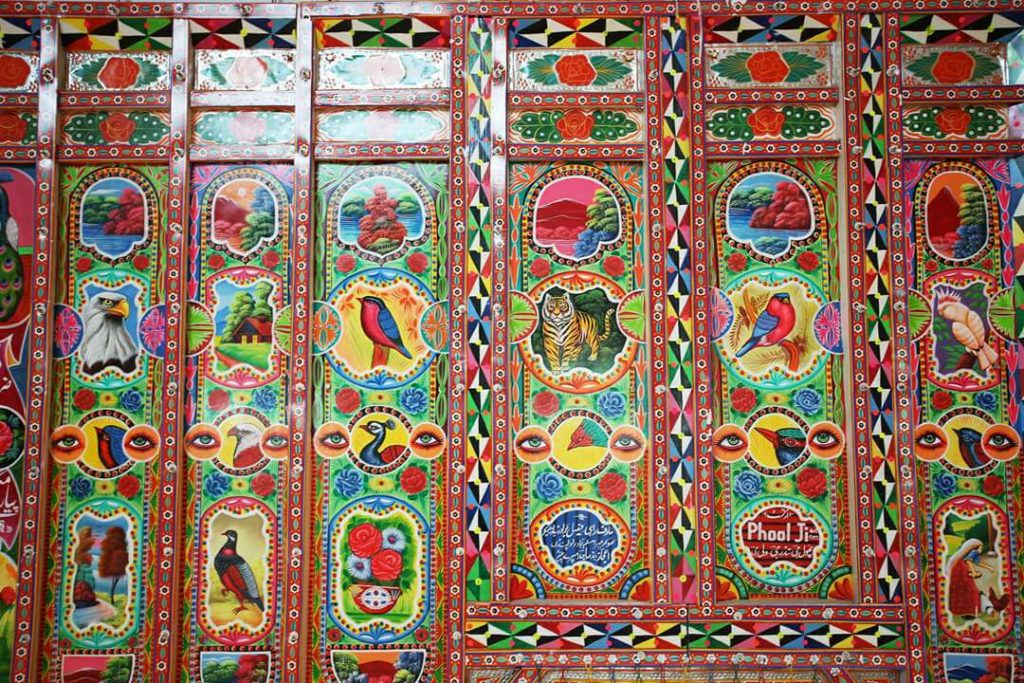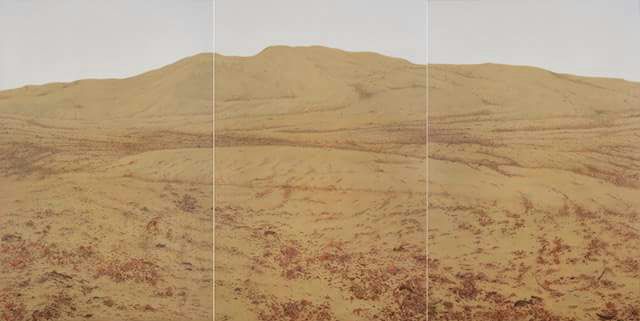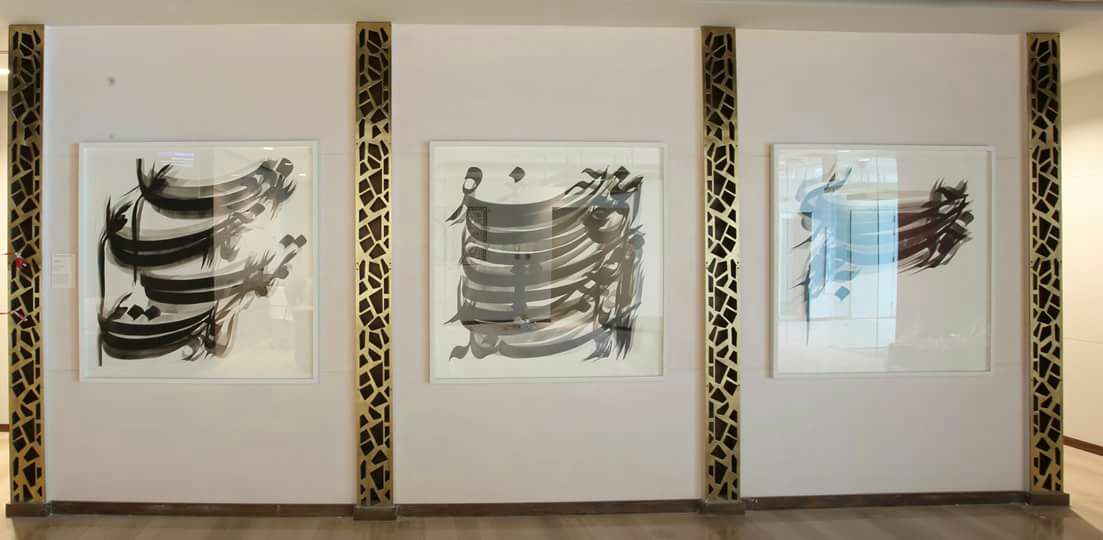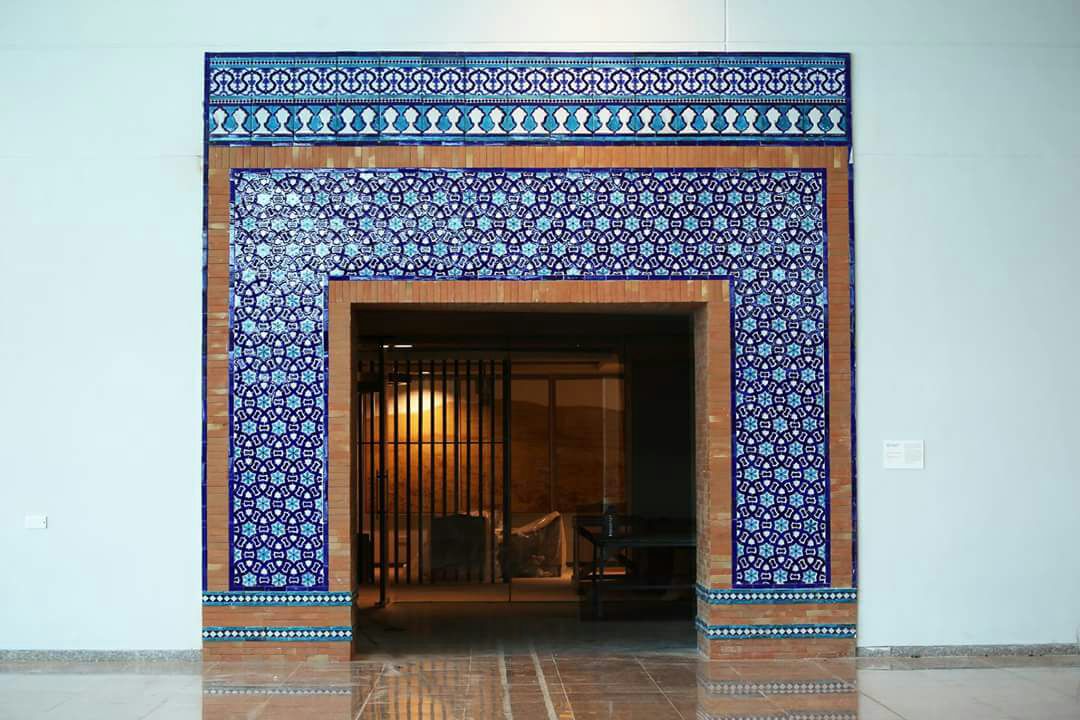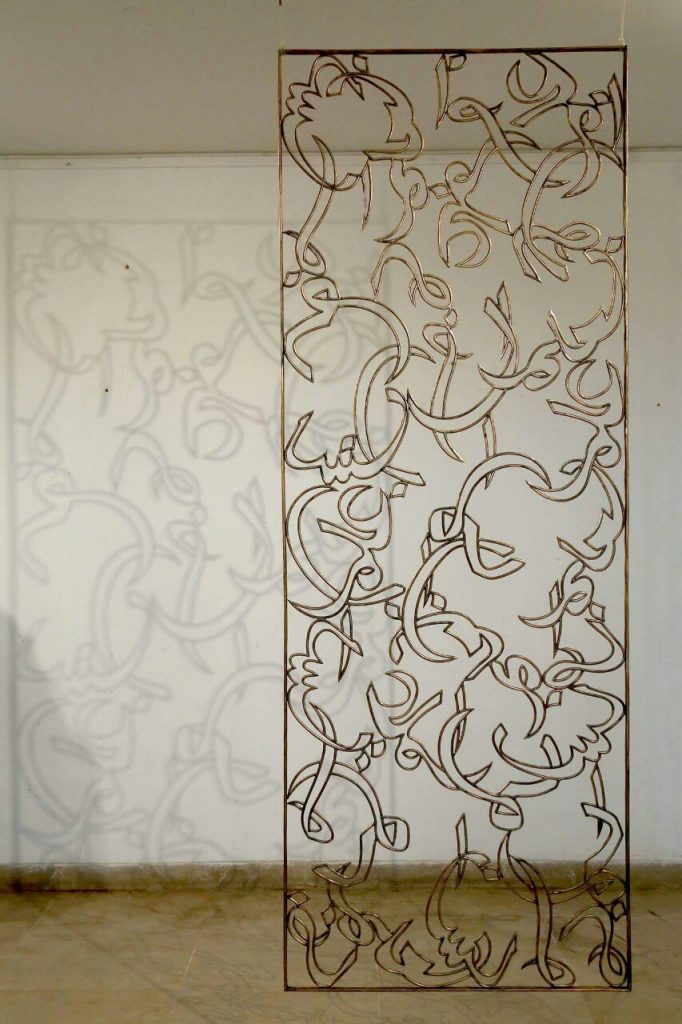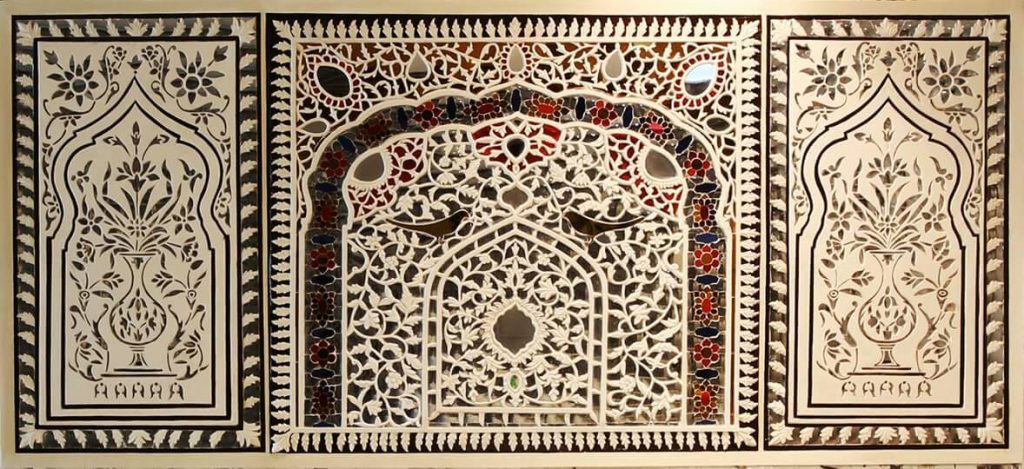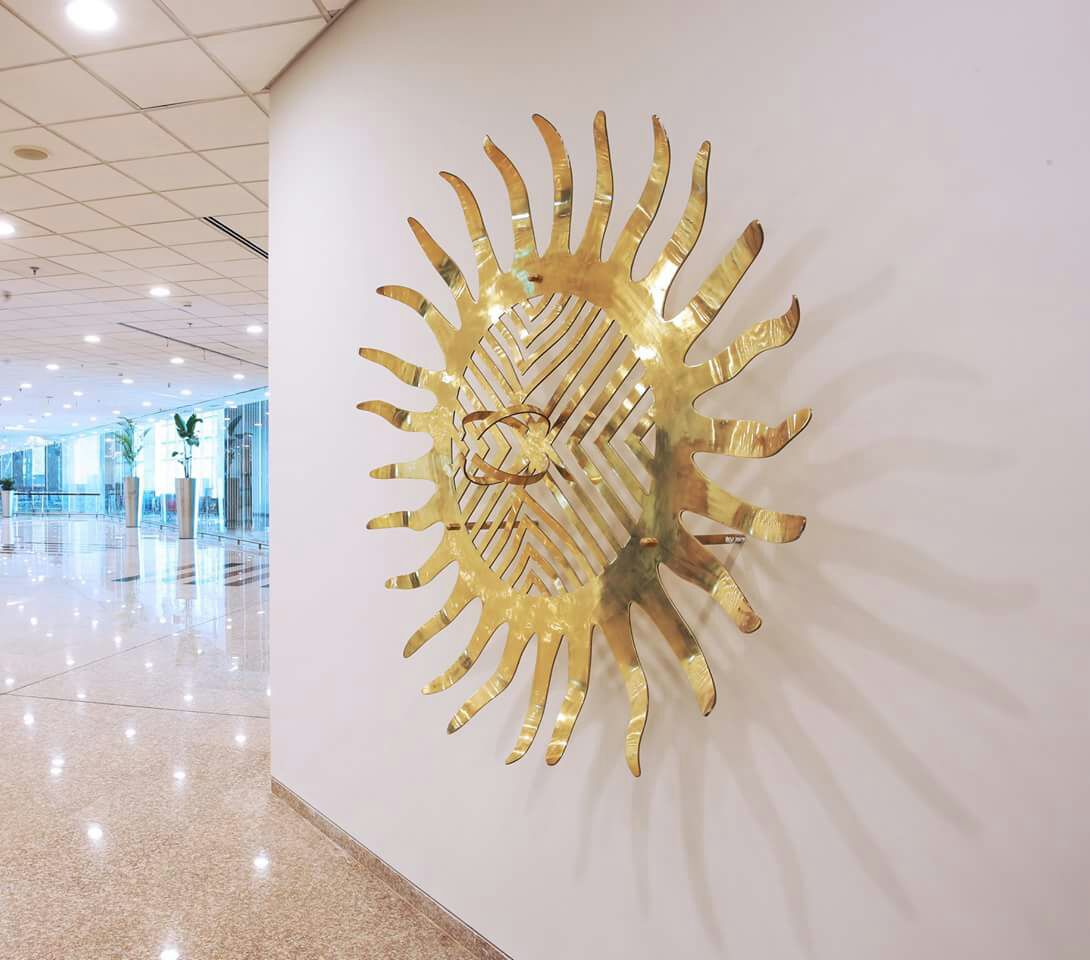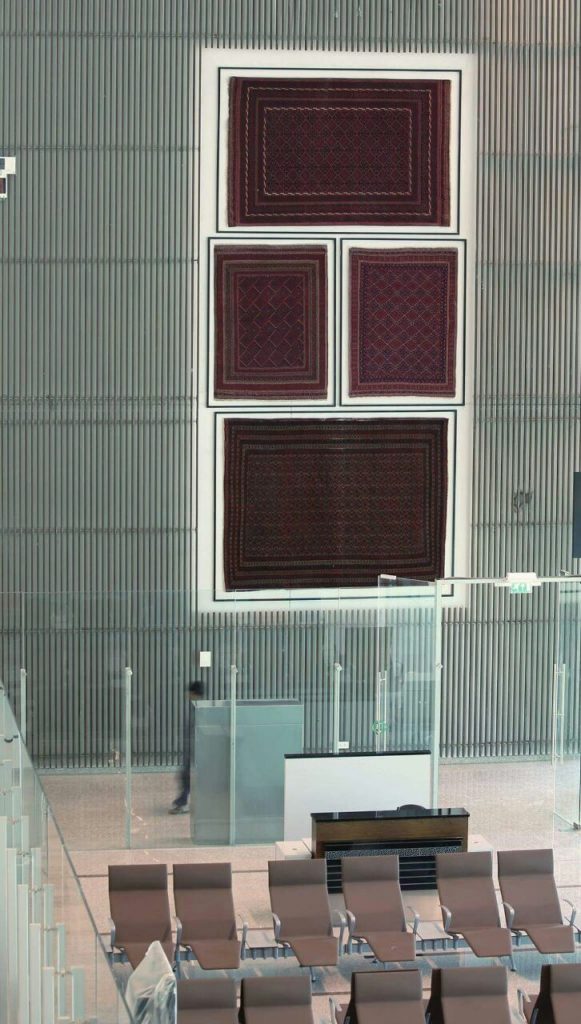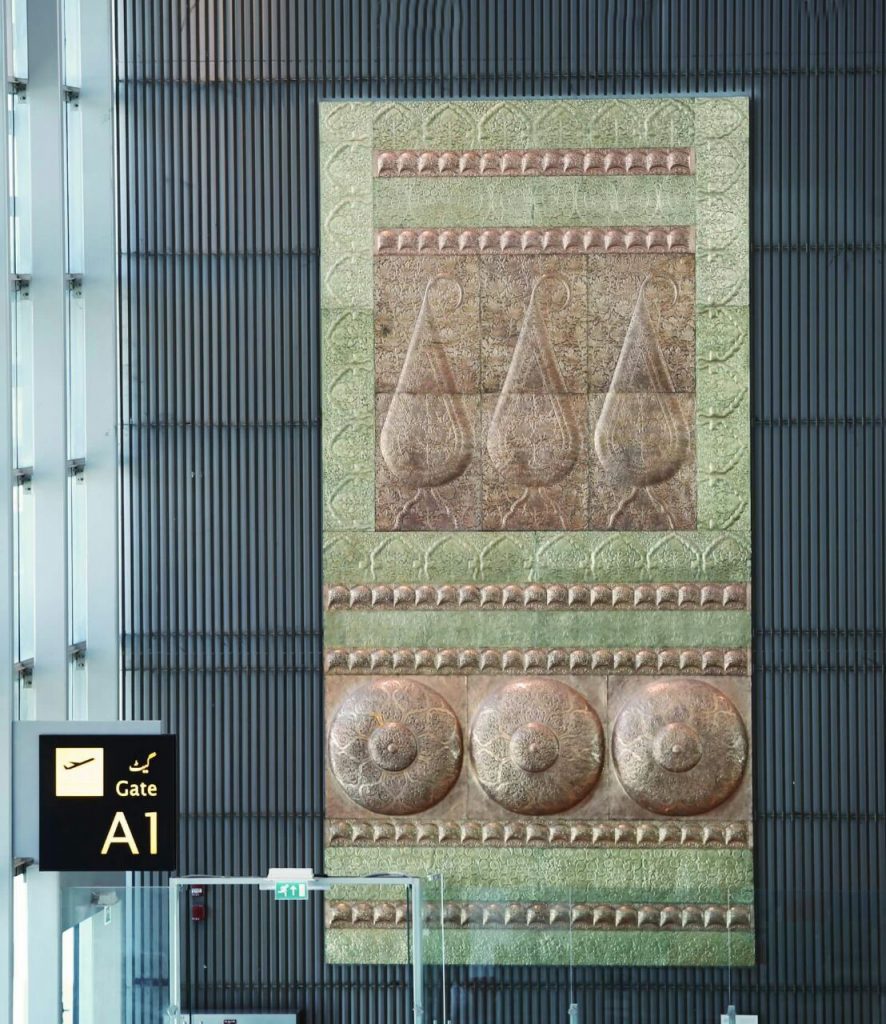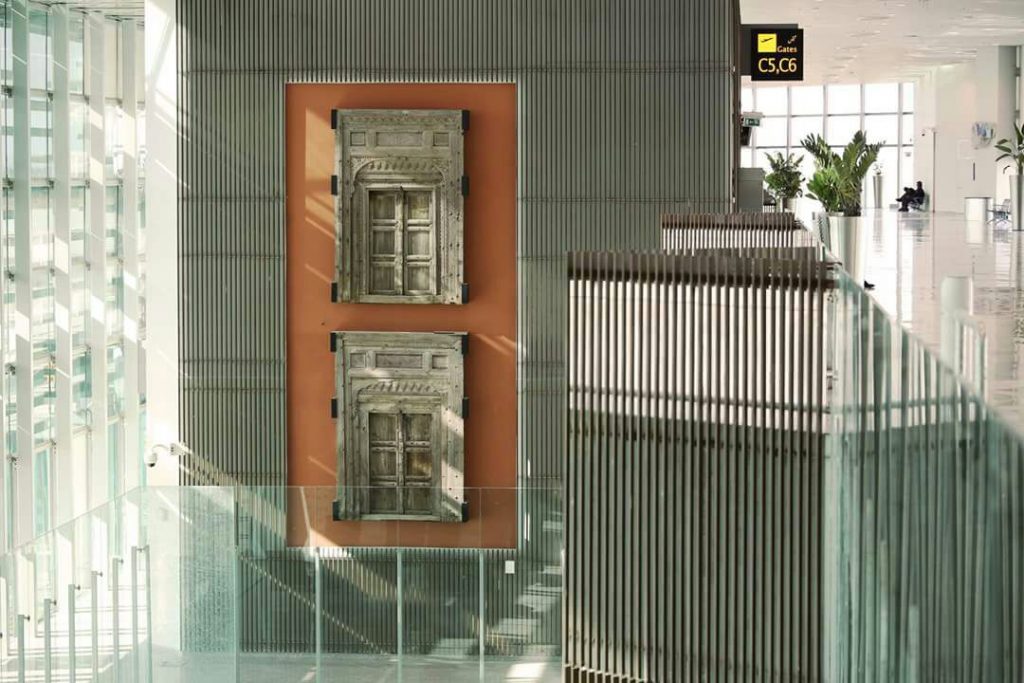 Islamabad International Airport is the main international airport serving the twin cities of Rawalpindi and Islamabad. It is Pakistan's first greenfield airport and is built 20 km outside the twin cities near the Kashmir Highway and Motorway Interchange. During its construction the airport was referred as the New Islamabad International Airport to distinguish itself from its predecessor Benazir Bhutto International Airport.
The airport commenced full operations on 3rd May 2018, replacing the old Benazir Bhutto International Airport. It is the largest airport in Pakistan in terms of passenger capacity, capable of serving 15 million passengers every year in its first phase. Further planned expansions will allow it to serve up to 25 million passengers a year. The terminal includes 15 gates with ten remote gates, a four-star hotel, duty-free shops, food court and 42 immigration counters. Additionally, Civil Aviation Authority of Pakistan is acquiring 2,833 acres of land to build a third runway at the airport. Furthermore, it is also the first airport in Pakistan capable of handling the Airbus A380 and is expected to become a major hub serving Northern Pakistan.
Comments
comments