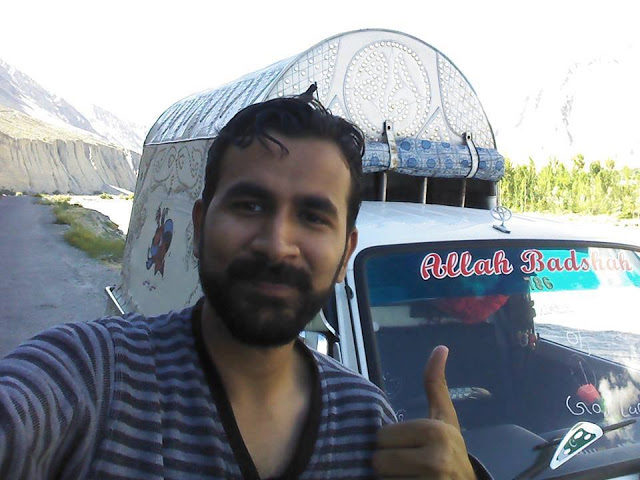 We all claim to love traveling. However, when it comes to actually traveling around and exploring new destinations, we often tend to procrastinate and make excuses like not having enough time, or money, or sometimes not having a car. The truth is that these are all lame excuses and when one has a desire to really travel and discover the world, one can do it easily. Meet Warish Ranjha, the guy who just traveled across Pakistan by taking lifts only.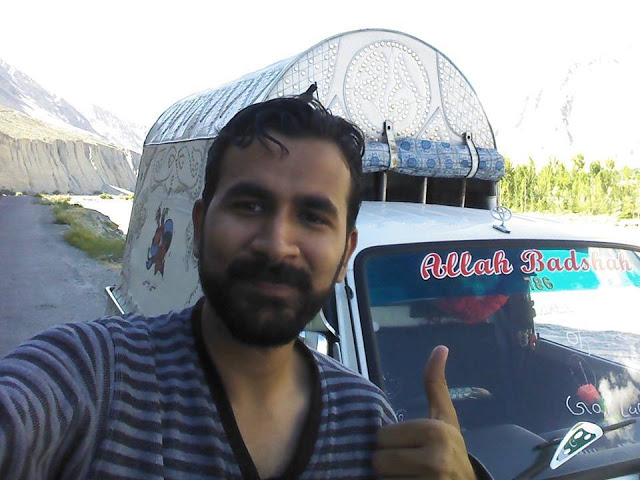 Couple of months ago, Warish set himself the unique goal of traveling throughout Pakistan by taking lifts from other people. Warish traveled for 20 days and visited 31 cities and many smaller towns of the country. During his hitchhiking journey, he visited Islamabad, Tarbela, Kamra, Taxila, Khanpur, Attock, Havelian/Haripur, Mansehra, Abbottabad, Besham, Battgraam, Samnala, Dasu, Chillas, Shakargoth, Jagroth, Nomal, Gilgit, Chattyal, Rahimabad, Jehlum, Gonar, Gujranwala, Gujrat, Kahnewal, Sahiwal, Rahim Yar Khan, Bahawalpur, Karachi, Hub, and Sukker.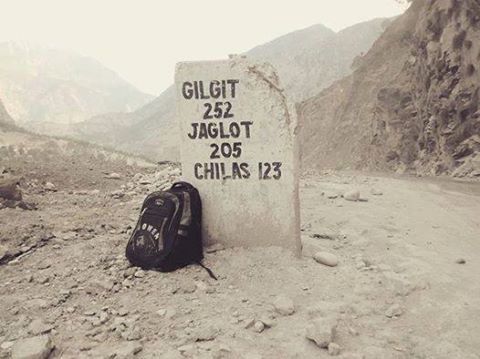 Warish Ranjha was really happy with the whole experience and here is what he had to say about it.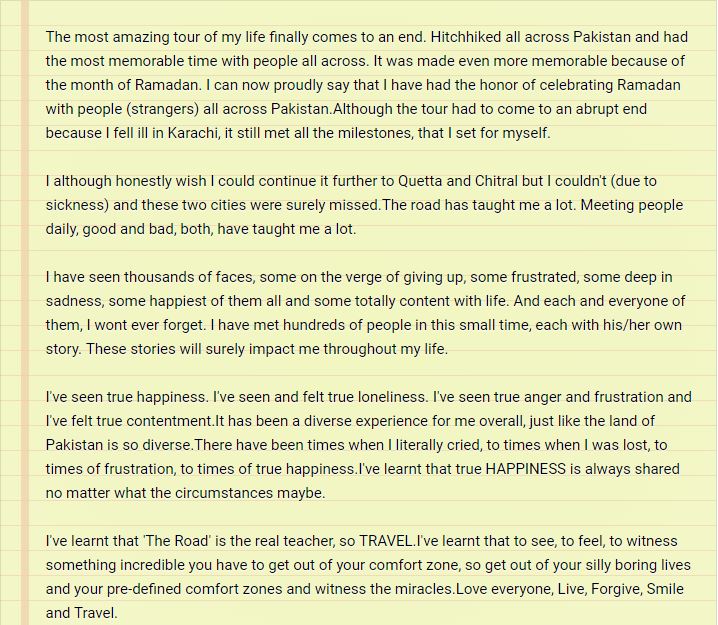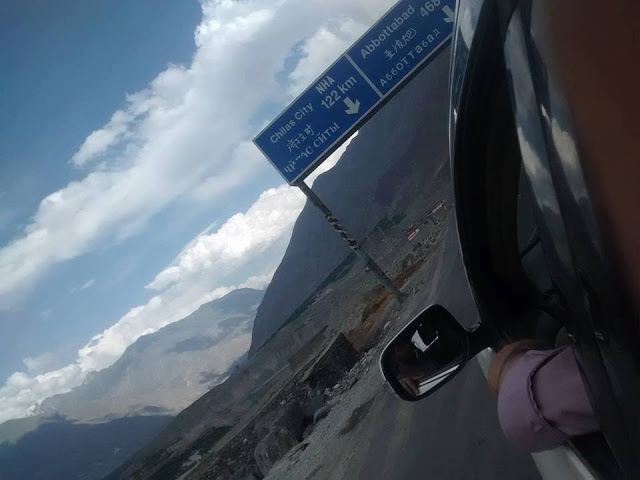 On his way he met plenty of great, generous people.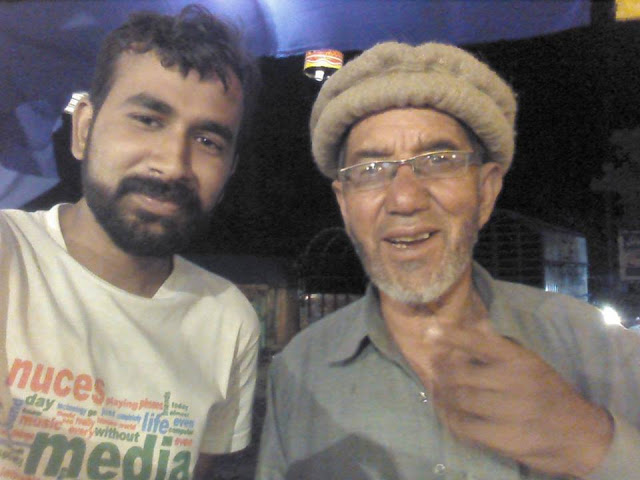 He took some of the best photos on this memorable journey!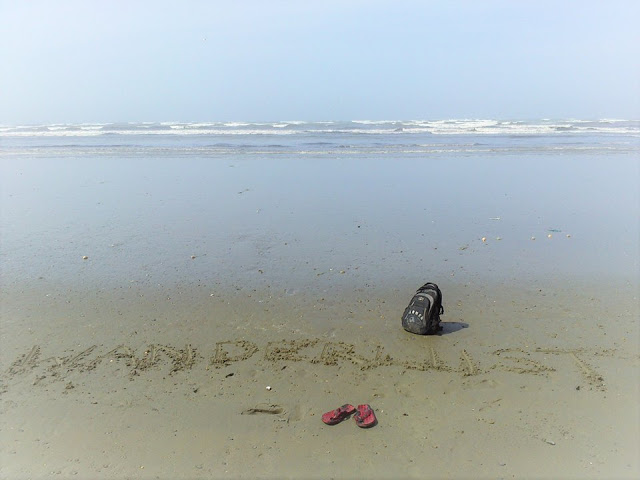 Surely, it would have been a wonderful adventure. During his hitchhiking journey, he met many wonderful people and made new friends.
Pakistan is a heaven for tourists and the country has a lot to offer. From the vast deserts in Sindh and Balochistan to the wonderful green field of Punjab and KPK, the country is full of natural beauty. And from the beautiful blue beaches of Gawadar to the breathtaking mountains of Karakoram, Pakistan has plenty of spectacular sceneries to offer. If you are living in Pakistan and have not explored the country, you are surely missing out. Take inspiration from Warish and start traveling.
On one hand, it seems like a dangerous idea, but on the other, it shows that we can still trust strangers and travel throughout Pakistan taking lifts only.
What do you guys think about this travel adventure of Warish? Do you think it is safe to travel by taking lifts from strangers? Let us know in the comments section below.
Comments
comments