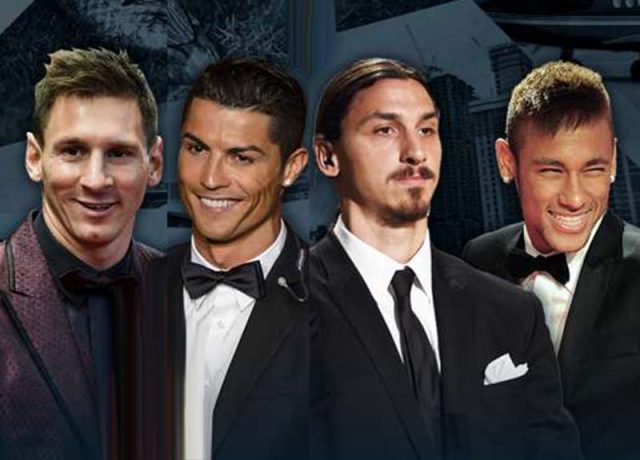 Football is the most popular sport in the history of mankind. Footballers sell their skills to clubs and the national team. Some of the footballers are known for on-ground skills as well as their net worth. This blog contains list 10 richest footballers in the world.
10: John Terry, Aston Villa – net worth £36 million ($50 million)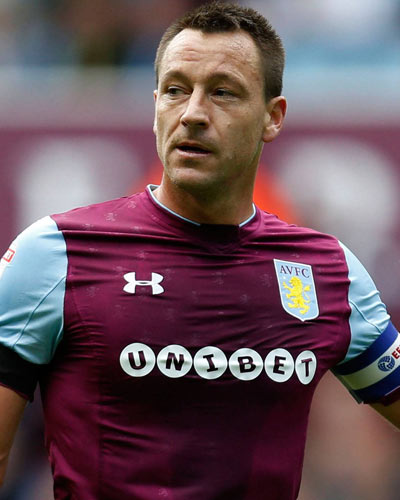 John Terry with the net worth of £36 million was former captain of Chelsea and England National team. Terry was most successful captain of Chelsea; led Chelsea five times to the final of premier league titles, four FA Cups, three League Cups, one UEFA Europe League and one UEFA Champions league title since he joined the club. He left Chelsea last year for Aston Villa as the most successful player of Chelsea. John Terry became Chelsea Player of the year for the year of 2000-01 and again in 2006-05. Champions league defender of the year 2005, 2008 and 2009. He joined Aston Villa in July of 2017, on a deal of £4 million ($5million) per year.
9: Sergio Agüero, Manchester City — net worth £40 million ($51 million).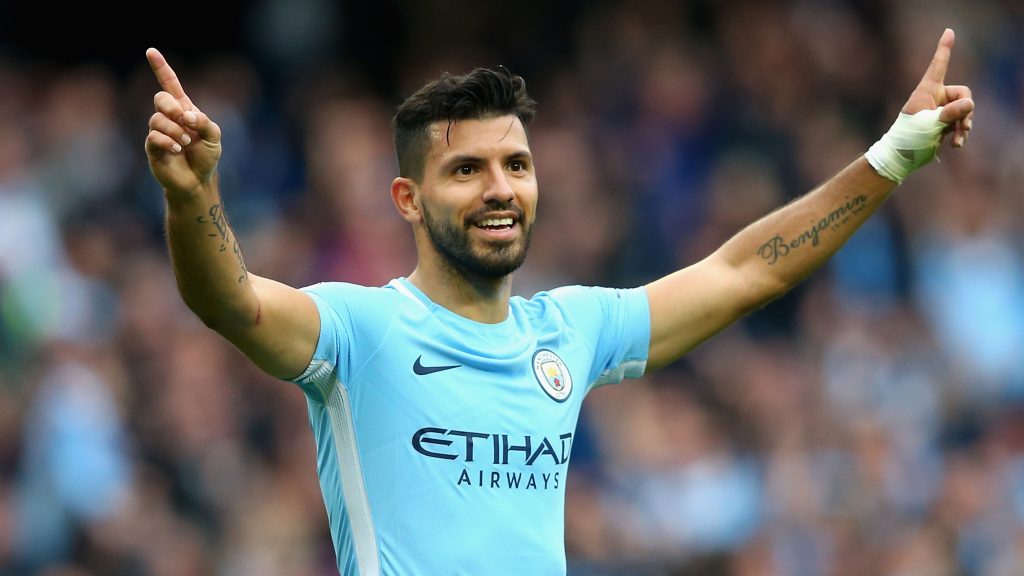 Sergio is a professional footballer who plays as a striker with world's best player Messi in the Argentina National team. Sergio plays for Manchester City in Premier League.  He became FIFA Young Player of the Year for 2007. He was awarded different honors as Premier League Golden Boot 2014-15. Sergio has appeared in 84 matches and has scored 36 scores for the Argentina National team. In Premier League Sergio has scored 240 goals. Manchester City paid £10.4 million ($13.3 million) a year and he earns £14 million ($18million) from his sponsors, Puma and Pepsi.
8: Yaya Touré, Manchester City — net worth £43 million ($55 million).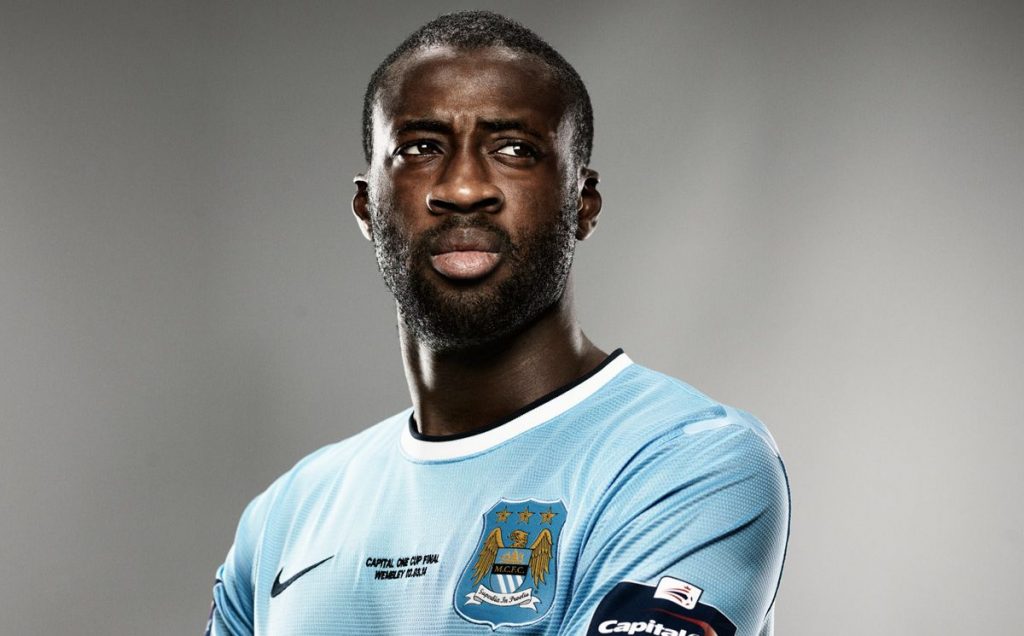 Yaya is a former captain of Coast national team and a midfielder player of Manchester City in Premier League. He is a Muslim football for Bouaké, Côte d'Ivoire. He has played for Barcelona for the year 2007-10. He scored his first official goal with Barcelona in La Liga match against Athletic Bilbao in September 2007. He became Manchester City player of the year 2013-14, African Footballer of the year 2011, 2012, 2013, and 2014, honored with different awards. There is speculation going on media about his transfer to AC Milan and Inter Milan coming times can tell us where he wishes to join. Currently, he is earning £10.4 million ($13.3 million) and might earn more after his transfer to an Italian Club.
7: Neymar, Paris Saint-Germain — net worth £49 million ($63 million).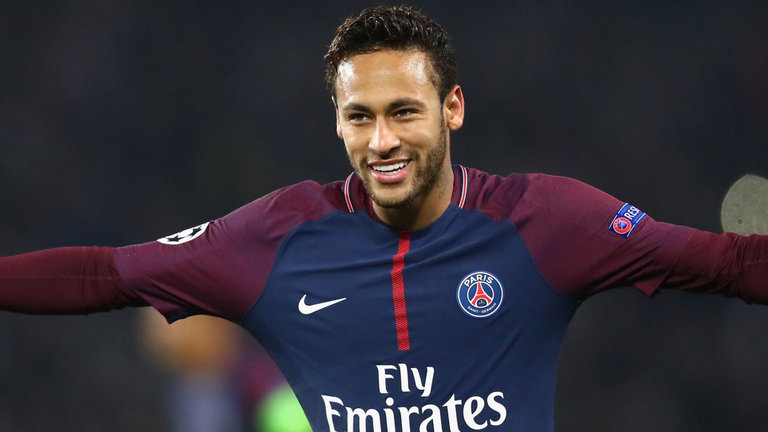 Neymar is a superstar player of Brazil. Neymar secured the biggest football transfer of all time when he signed a contract with Paris Saint-Germain an as a striker player. He was a former player of FC Barcelona. He has scored 53 goals in his 83 appearances for Brazil National Team. For FC Barcelona he scored 105 in 186 appearances and for Paris 28 in 30 appearances. He has secured various honors some of them are FIFA World Cup Bronze Boot:2014, FIFA World Cup Dream Team: 2014, FIFA Club World Cup Bronze Ball: 2011 and many others. Neymar earns a £26 million per year and receives a salary from his sponsors Nike, Claro, Gillette, Red Bull and Panasonic. He is also a business partner with different companies and has his own emojis for download.
6: Gareth Bale, Real Madrid — net worth £56 million ($72 million).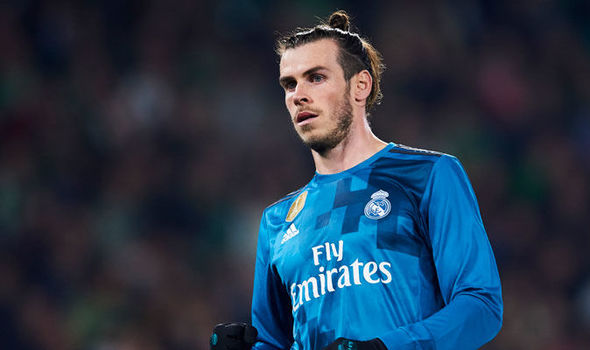 Gareth Bale is a professional football player from Wales. He plays as a striker for Wales National Football Team and for Spanish club Real Madrid. He has scored 29 goals in his 70 appearance International matches. For Spanish club Real Madrid he has scored total 79 goals in 179 appearances in league matches. He remained Welsh Footballer of the year: 2010, 11, 12, 13, 14, 15, and 16. PFA Young player of the year 2012-13 and honored others awards being a skilled player in football. He is earning £18.2 million ($23.4 million) a year. His sponsorship with Adidas, Electronic Arts, Sony, and Footlocker are worth £9 million ($11.5 million) a year.
5: Eden Hazard, Chelsea FC — net worth £77 million ($100 million).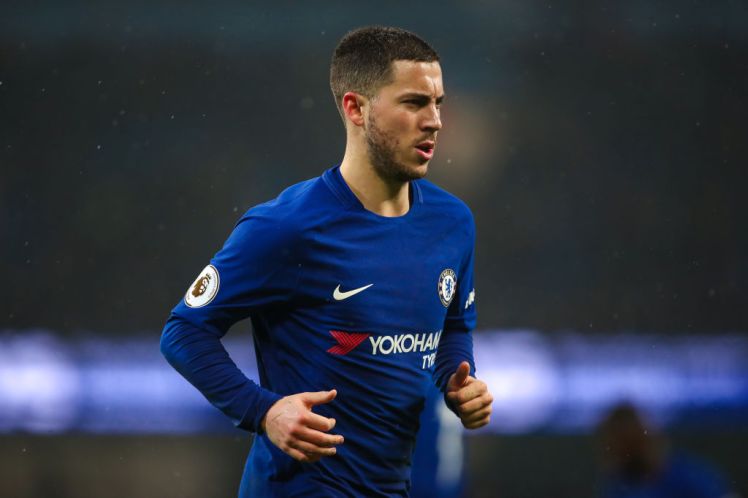 Eden Hazard is a Belgian star player who plays for Belgium national team and English club Chelsea. He plays as attacking midfielder and as a wide midfielder. He has scored 87 goals in his 290 appearances for Chelsea and 21 goals in 82 appearances for Belgium National Team. He got Belgian Golden Shoe, Chelsea player of the year 2014-15, Chelsea goal of the year, Ballon d'Or 2015 8th place and many other awards. Chelsea pays Hazard £12.4 million ($16 million) per year. Hazard sponsorships are Nike and Biscoffbisuit.
4: Wayne Rooney, Everton — net worth £93 million ($120 million)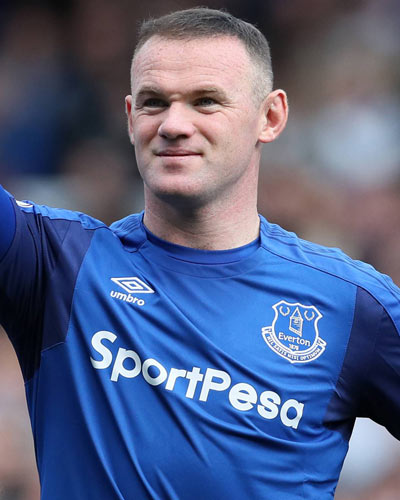 Rooney is a professional English player who mostly plays forward. Rooney plays for England National Team. He is a former player of Manchester United with the leading scorer of all time and contemporary he is playing for Everton in English Premier League. During his career in the club, the footballer has scored 281 goals in 665 appearances and still looking forward to increasing the number in coming years. For his native national team (England) he has scored 53 goals in 119 appearances. Due to his skills, he got FIFA Club World Cup Golden Ball in 2008, Golden Boy award in 2004, BBC Young Sports Personality of the year and many more. Everton Club pays Rooney total amount of £7.8 million per year.
3: Zlatan Ibrahimović, free agent — net worth £110 million ($141 million)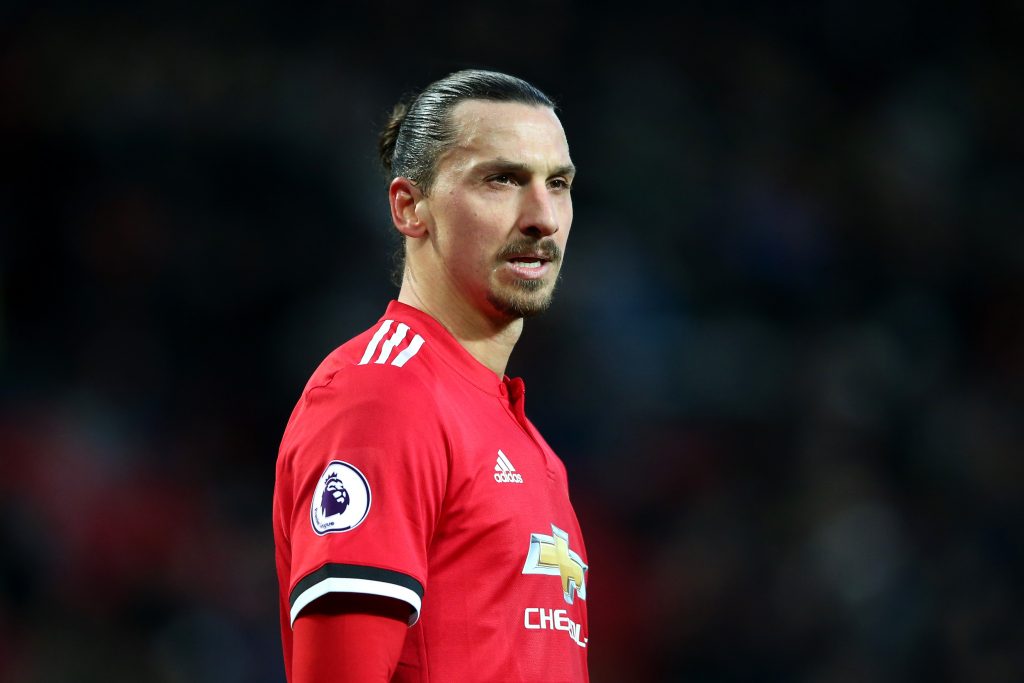 Zlatan Ibrahimović is known due to his aggressive game to the world. He is a Swedish professional player who plays as a striker for Sweden National Club and has played in different clubs. Currently, He is playing with Manchester United and his contract is going to expire in this summer and most people anticipate the will renew his contract with Manchester United. He has scored 423 goals in 731 appearances in domestic level and scored 62 goals in 116 appearances in International level football. He awarded Euro-sport Goal of the year 2004, Serie A Footballer of the Year and other individual awards. Besides, earning from football he is also earning for his sponsorship with Nike.
2: Lionel Messi, FC Barcelona — net worth £230 million ($295 million)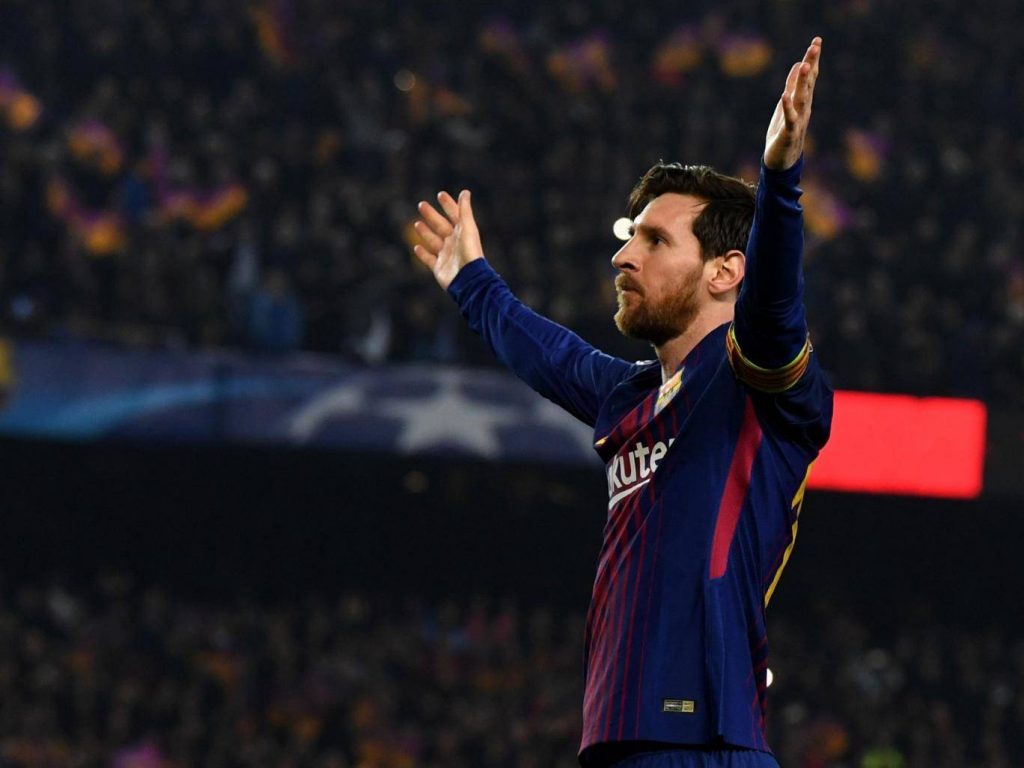 Lionel Messi the magician and the world best player of our time is on the second number in our list. Messi is a professional forward player from Argentina and plays for Spanish giant club FC Barcelona. Messi has a record of winning Ballon d'Or for five times and four of which he won consecutively and awarded four times with European Golden Shoes. He has spent most of his career in FC Barcelona. Messi has scored 554 goals in 659 appearances for FC Barcelona and scored 77 in 146 appearances. Messi renewed his contract with FC Barcelona and earn half a million every week (£26 million a year/ $33.4 million) and make £21 million ($27 million) a year from his contract with sponsorship with Adidas, Pepsi, Gillette, and Turkish Airlines.
1: Cristiano Ronaldo, Real Madrid — net worth £250 million ($321.5 million).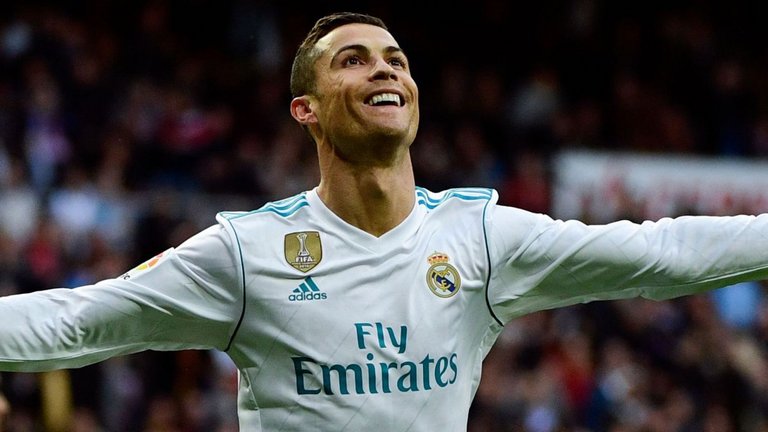 Portuguese professional footballer has secured the top place in our list. Ronaldo is a former player of Manchester United and currently, he is playing with Spanish club Real Madrid in La Liga. Ronaldo has five Ballon d'Or awards. He has won 25 trophies in his career including League titles, UEFA Champions League and one UEFA European Championship. He has scored 566 goals in 754 appearances in his career playing for different clubs and scored 81 goals with 149 appearances for his National team. Ronaldo is paid £19million ($24.4 million) a year less than his revival Messi but has far more sponsors. He has his own brand CR7 which sells aftershave and clothes.
Comments
comments