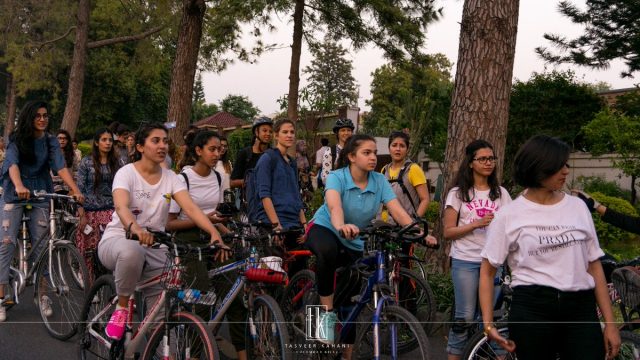 How often do you see girls riding bikes on the road? Sometimes perhaps but that too in their street. Well well well, yesterday, the cities of Pakistan of witnessed a remarkable sight on the roads; #GirlsOnBikes. *Sings Beyonce's Who Run The World? Girls!*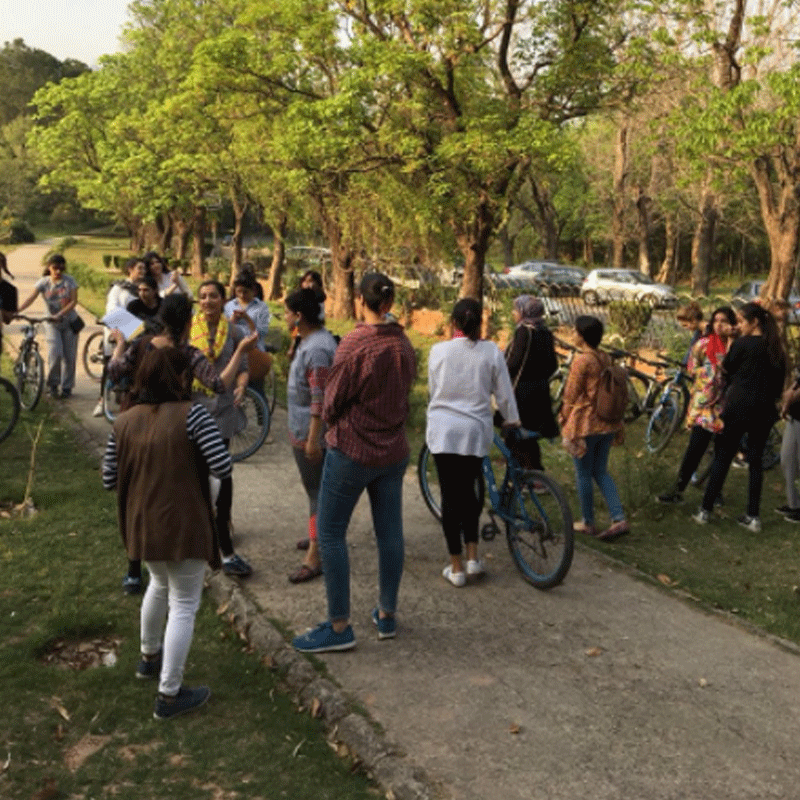 This isn't the first time that something of the sort has happened, in fact, 1st April 2018 marked the third annual bike rally by Girls at Dhabas.
What is that exactly? It's a movement by girls around Lahore, Islamabad, and Karachi who stand to reclaim public spaces for women. The great open community happens to archive moments of achievements for themselves so it gives other women around the country, a will to learn and grow from one another's experience.
Why bruh?
Because hamara mulk hai yaar! No, but basically to bring around more women to public spaces like streets, muhallas, dhabas, and have them do activities as such riding bikes which we don't usually see. Yeah okay fine, once in a while but that's it.
How:
No rocket science; Girls at Dhabas have three chapters; in Karachi, Lahore, and Islamabad. Their Facebook page keeps updating new events and meetups through which you can link up and become a part of the community.
When: Wherever whenever
Swipe through to check out #GirlsOnBikes take to the streets as they reclaim public spaces and normalise girls riding bicycles. Kudos to all the ladies who came out to support the initiative. pic.twitter.com/3vD31Avhn8

— Showbiz & News (@ShowbizAndNewz) April 1, 2018
Where: Not only are they on social media, but they also hold meetings where you can get to interact with peeps. It's a casual gathering about sharing experiences and inspiring others around.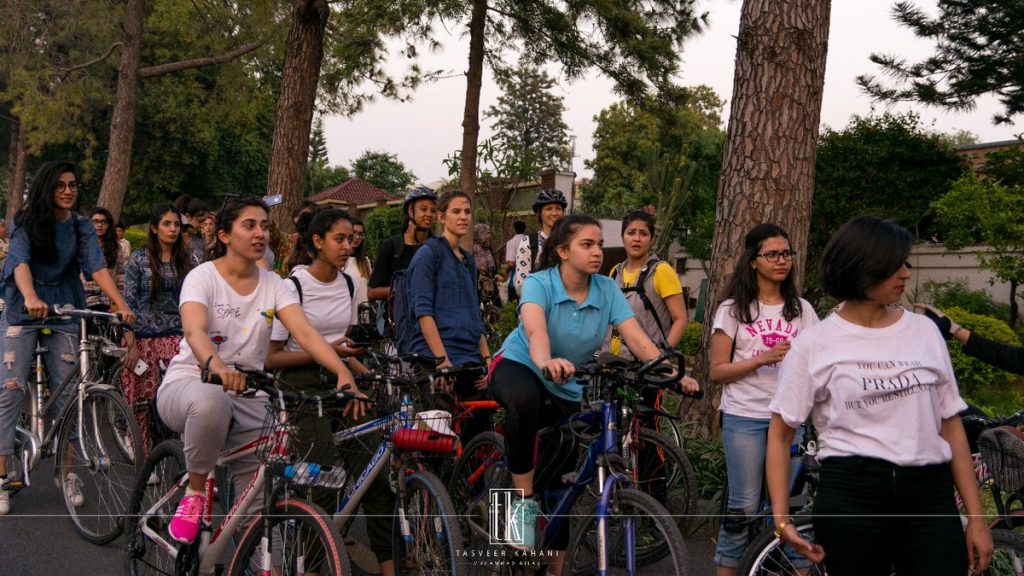 Kya Scene Hai: Yesterday, amazing Islamabadis gathered around the haunted hill for their annual rally:
"So we do this bicycle rally every year. This was the third annual rally. It's a protest against harassment on the street and also, a reclamation of the roads rolled into one. Karachi, Lahore and Islamabad chapters of GAD all held their respective rallies yesterday." says, Hajira Asaf Khan who happens to be a member of GAD. "Karachi, Lahore and Islamabad chapters of GAD all held their respective rallies yesterday. We had around 70 participants in Islamabad. Had to break it up into two groups because the turnout was out of the roof! We also had women of different races, religious and socio-economic background and very diverse profession join in."
Kudos to our girls, taking the initiative to defy patriarchy. #Girlsonbikes take it to the streets to break the stereotypes and normalise girls riding bicycles! 🚲 🚲
📷: @girlsatdhabas #girlpower #GIRLSCANDOANYTHING #woman #Womania #girlsrule #Pakistani #Pakistan pic.twitter.com/6os4JxybM0

— Piñata (@atPinata) April 1, 2018
Comments
comments