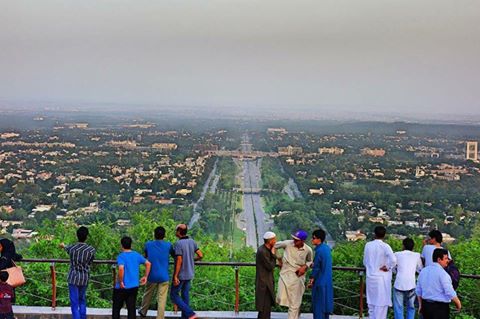 Islamabad is without doubt one of the most beautiful cities in the world. And the best place to see this incredible city is none other then Damn-e-Koh. It is a wonderful view point located on the Margalla Hills. Damn-e-Koh provides spectacular views of the scenic Islamabad. Not only you can see the city of Islamabad from this wonderful view point, you can also see some parts of Rawalpindi on clear afternoons. If you have not visited Damn-e-Koh, it is highly recommended that you visit it at least once in your life. We have compiled 13 incredible pictures of Damn-e-Koh that show its true beauty. Enjoy these pictures and don't forget to share this article with your friends and family.
13 – This is the road to Damn-e-Koh.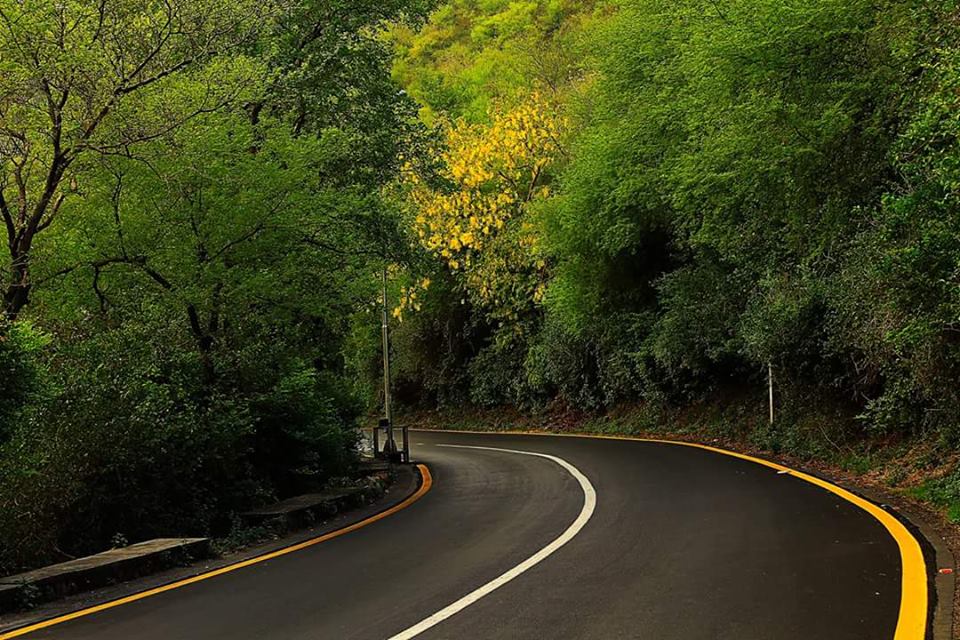 12 – Damn-e-Koh is located on the lush green Margalla Hills. You will get to see such beautiful greenery all along the way.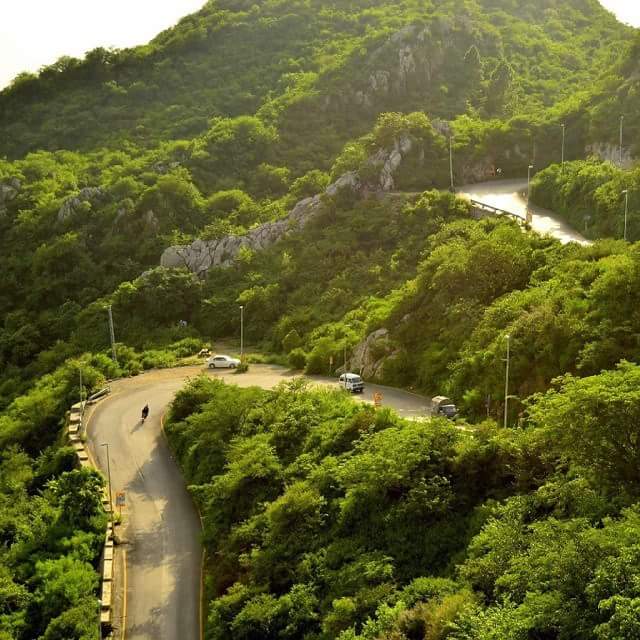 11 – There is also a hiking trail which you can take to get to Damn-e-Koh. Here's a bench placed on the hiking trail.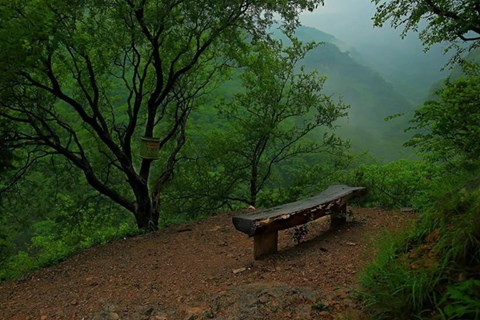 10 – Yes, there are plenty of monkey's in this area and chances are that you will get to see them if you visit during the day time.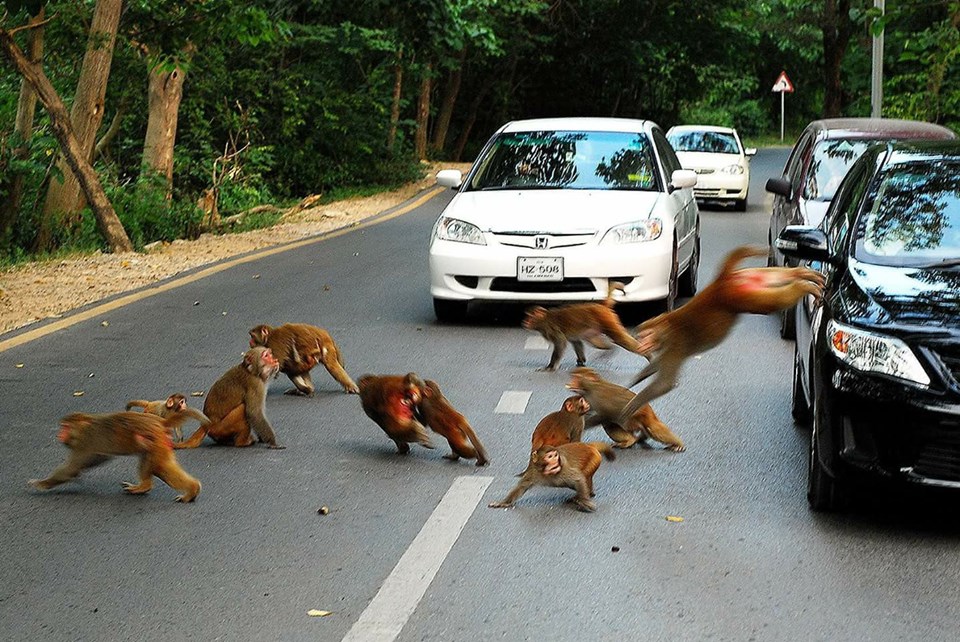 9 – Here's the entrance of the main Damn-e-Koh view point and picnic spot.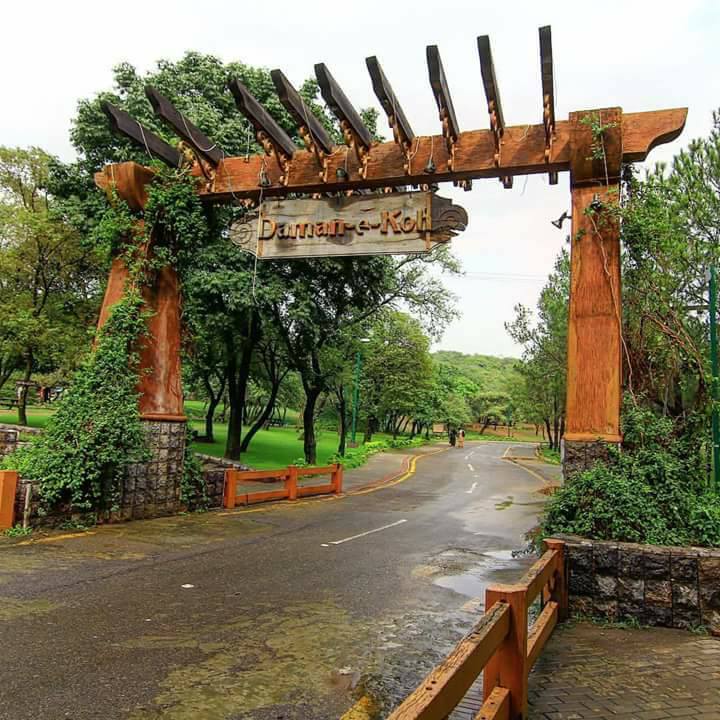 8 – It is one of the most frequently visited tourist attractions in Islamabad.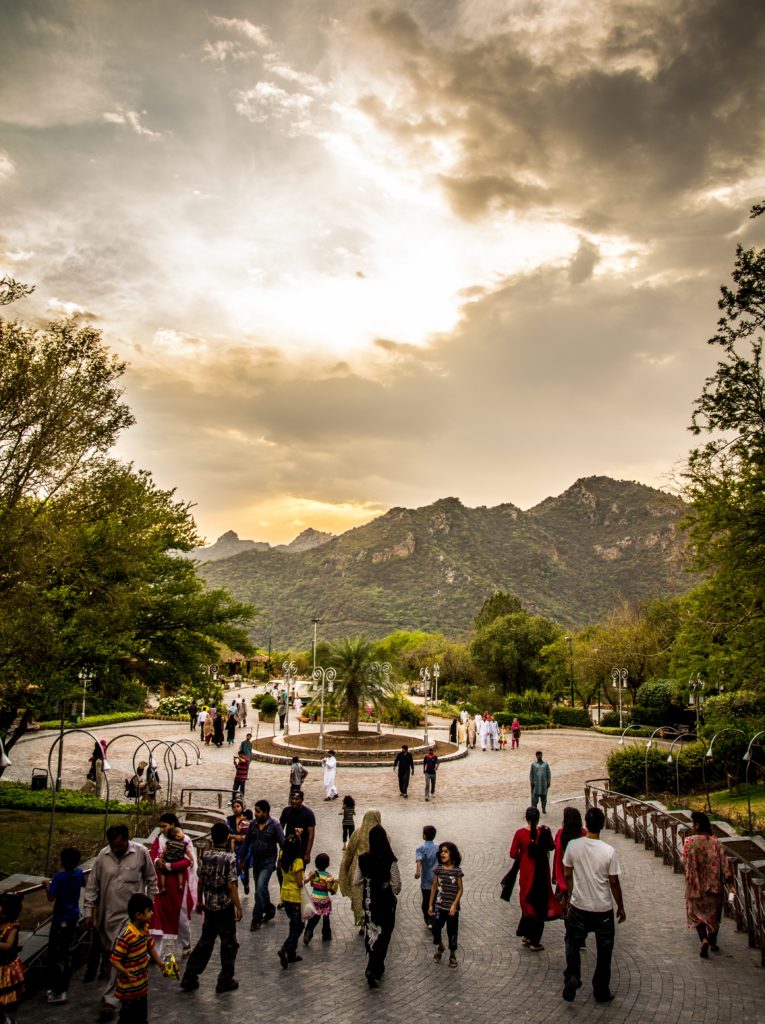 7 – The beauty of Damn-e-Koh is unmatched on rainy afternoons.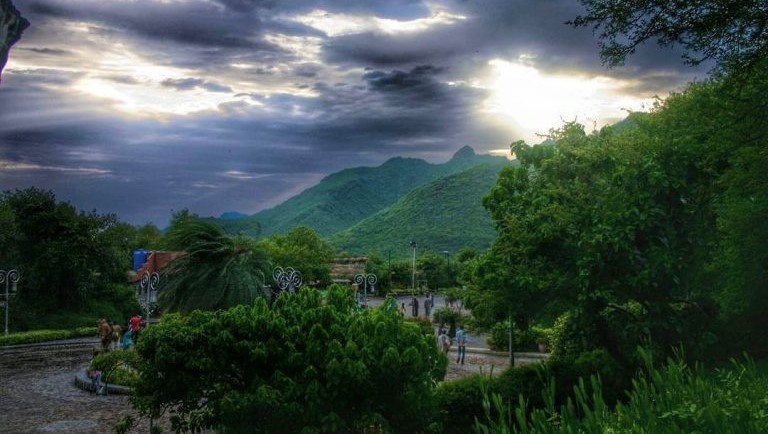 6 – And this is why it is such a famous tourist attraction. It provides such incredible views of the city of Islamabad.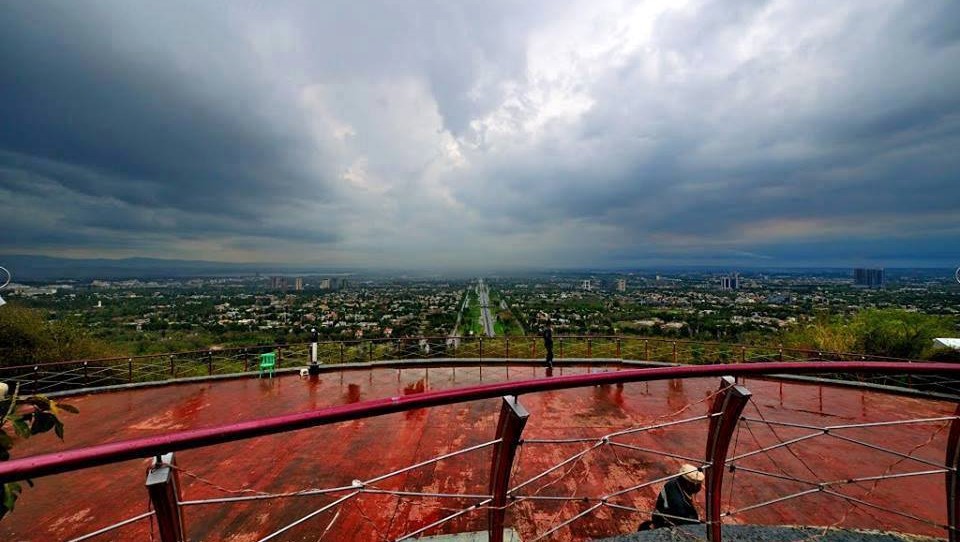 5 – Damn-e-Koh is located 2400 feet above sea level. And it's height from the Islamabad city is about 500 feet.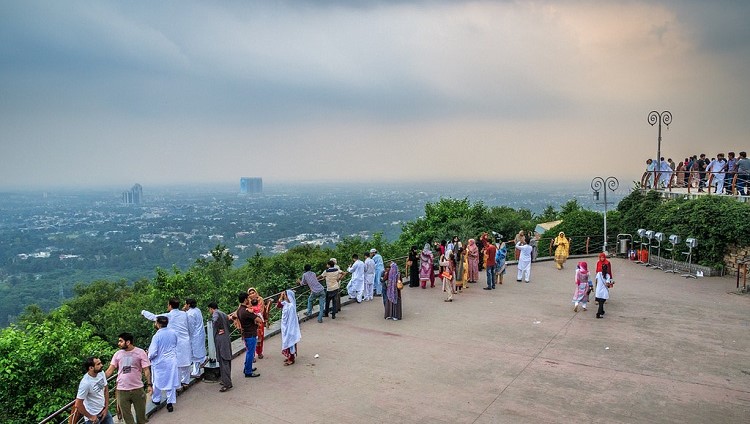 4 – Check out this incredible view of Faisal Mosque from Damn-e-Koh.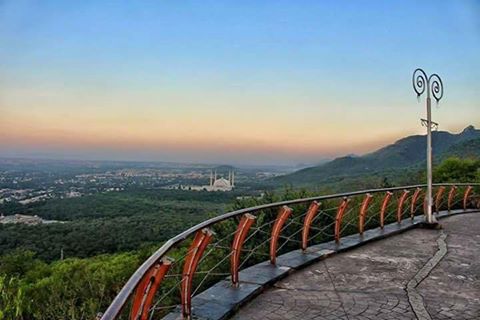 3 – You can also see the parliament house, the high-rise buildings in blue area, and the Rawal lake from this view point.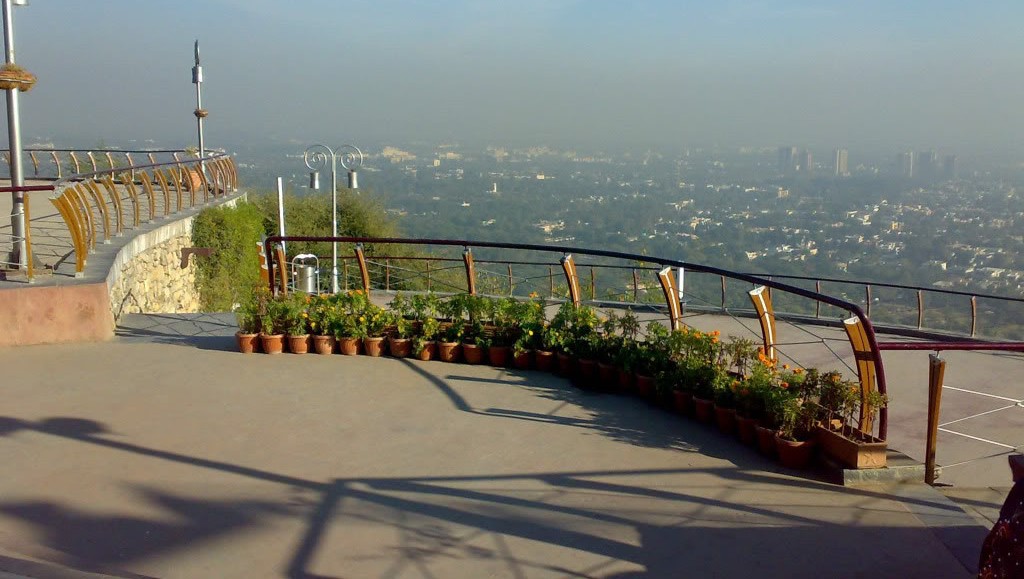 2 – Check out this spectacular view of the 7th Avenue from Damn-e-Koh.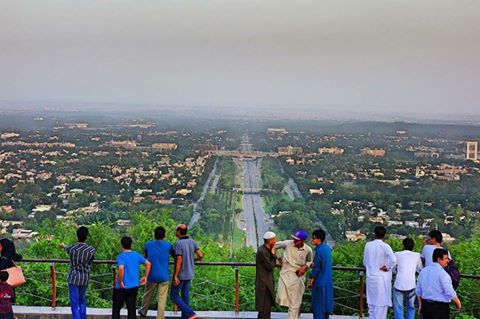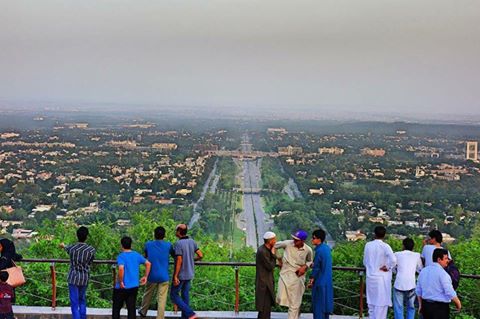 1 – Damn-e-Koh also has a number of small cafes, kiosks, food and tea stalls for the visitors. It is a wonderful place for sightseeing, picnics and for seeing the real beauty of the city of Islamabad.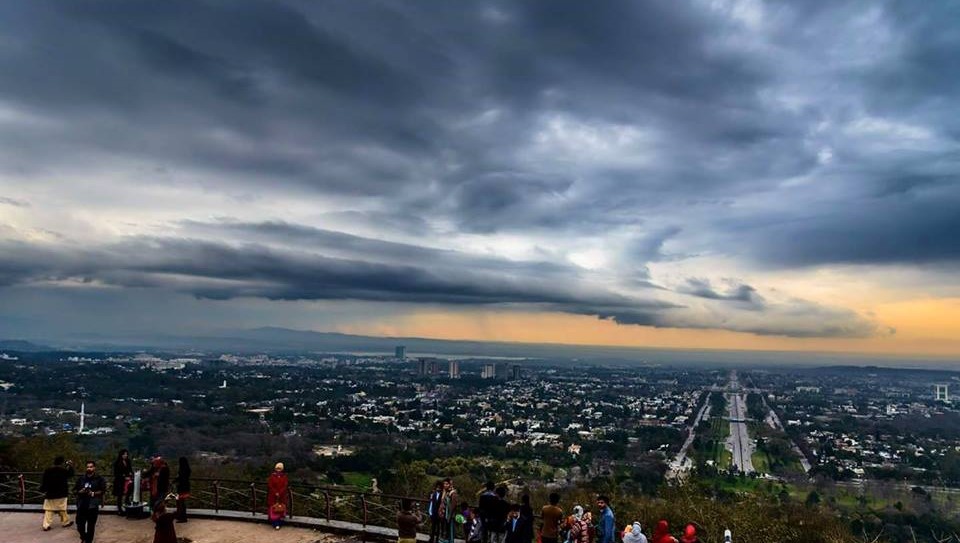 What are your thoughts about Damn-e-Koh? Tell us in the comments section below. Also, share this article on your wall to let your friends & family know about this incredible place.
Comments
comments