By Maha Usman
While the women of the world are celebrating International Women's Day, there's a distress in the capital of our country. On 8th March, people from Mairabadi (a slum area in the outskirts of sector F-11) came out on the streets to protest against a sexual assault and murder of an 8-year-old girl, Sameerah who was a resident of Mehrabadi.
The day before yesterday, Sameerah went out to play in the late afternoon but didn't come home, upon which her mother frantically told her father to look for her. He found her body dumped near a stream, with her throat slit open.
The chaos made the girl's parents call the police who reported the case to Golra Police Station. So far two men have been accused of the sexual assault and murder.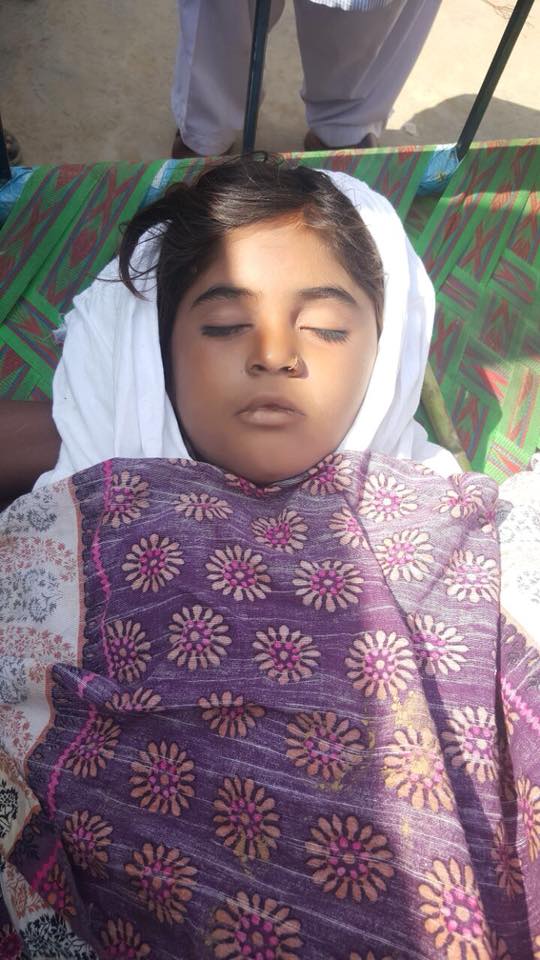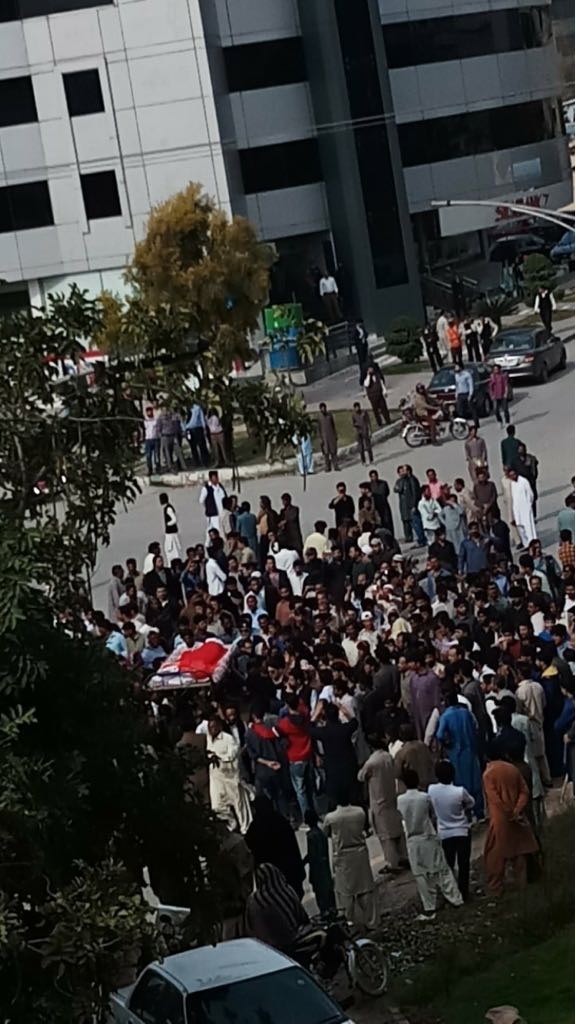 Later, the body was sent to PIMS Hospital where the autopsy also confirmed that the girl had been sexually assaulted and murdered.
On 8th March, Islamabad witnessed an hour-long protest on the main road of F-11 (Hilal Road), which is a very busy area of the sector. The whole neighborhood gathered near the markaz, along with the corpse, to protest against the gruesome crime that happened a day earlier.
Apparently, the police are still trying to find more evidence to make more sense of the incident, however, there are still a million questions that are unsolved.
Why didn't the mainstream media take any action on this even though a major area of the city was put to a halt during the protest? Where is justice in all this? The concerning question that haunts us is that who is empowered in this country? Only the women who acquire an education? Where does the lower class stand when it comes to basic human rights?
The sad reality of this so-called women empowerment day is that only the women who have the voice to state their opinion are able to highlight the importance of this day. For the lower class, it's just another day where they bear the burden of losing a child in the hands of brutal psychopaths. Why does no one dare to raise the issue of another Zainab murder case on this day?
Amongst Aurat March, International Women's Day, PIFF for Women, and what not, we are in dire need of some basic awareness for our women who have no idea about these globally celebrated ideas and big names.
Ayesha Mumtaz, who broke the news on social media visited Samreen's house and says,
"Mrs. Qureshi and I headed over to Samreen's home first thing this morning – I was so numb that I barely had the courage to make eye contact with her mother. Both the parents repeatedly pleaded for justice, and the least we could do was to make that our mission. Needless to say, our privilege deemed us responsible to ensure that justice was served. We made our way to PIMS, where Dr. Irshad Hussain was cooperative enough to prepare the post-mortem report immediately and hand it over to Munir Khan, the police officer-in-charge of the case. Yet, no legal or medical procedure was enough to comfort our conscience or bring relief to Samreen's mother's aching heart, because it couldn't bring her daughter back. Something so ruthless should have never happened in the first place."
Comments
comments