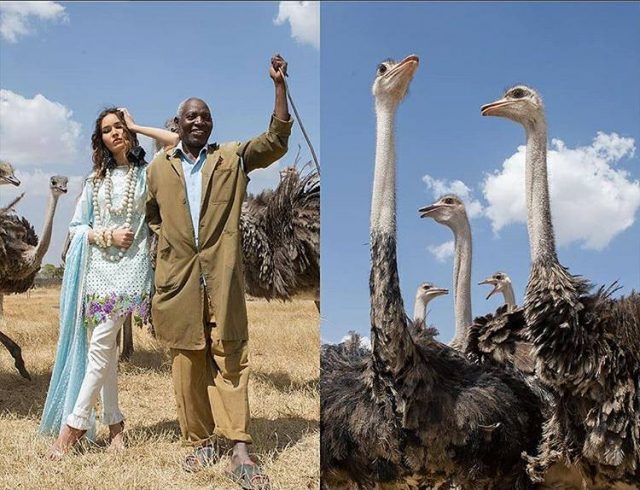 By Mashal Riaz
The lawn season is the favorite season of all Pakistani women and fashion enthusiasts. With the arrival of spring, clothing brands have been releasing lawn prints on full throttle.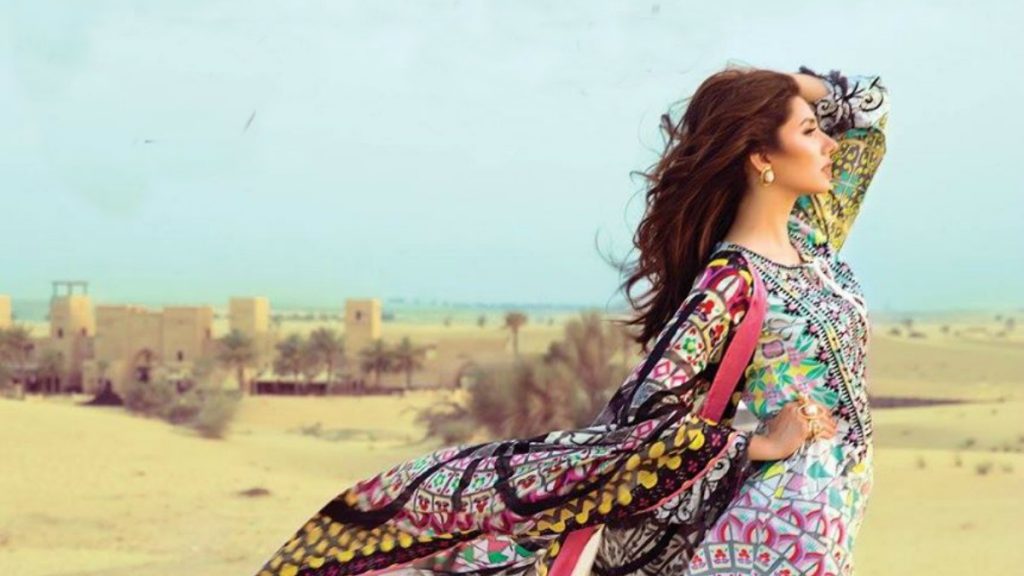 Sana Safinaz, one of the many big names in Pakistani fashion industry, released their latest lawn collection and boy, is it dripping with racism!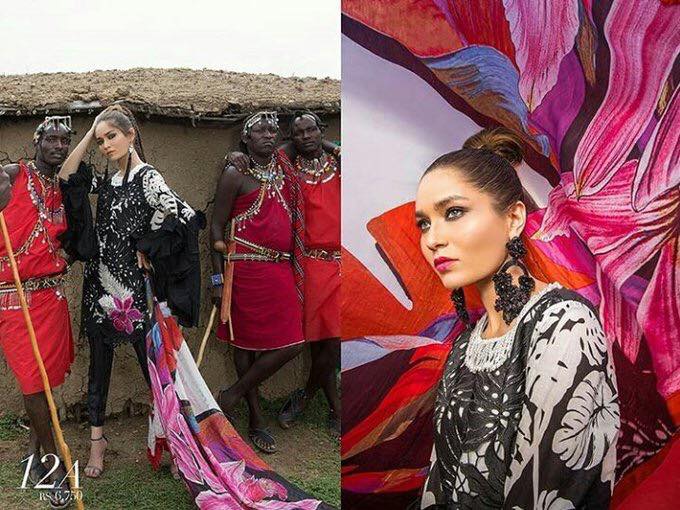 The campaign features models roaming around in Kenya but what's really messed up about the whole thing is that it uses black people as props and African cultural heritage as backdrops to showcase their over-expensive lawn.
A black person holding an umbrella for a privileged brown person depicts a sense of superiority and it's just so obvious in the campaign.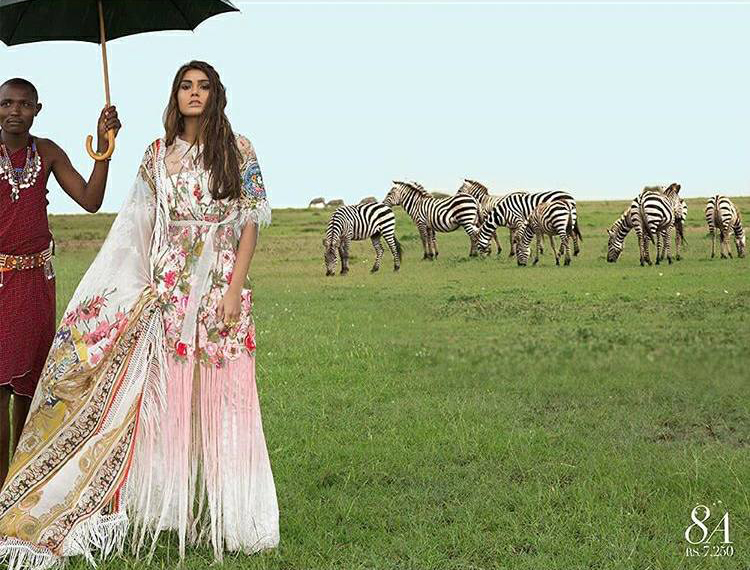 It is highly disappointing to see such a renowned brand using black figures as ornaments and exploit black culture as a means to sell overpriced lawn?
This has sparked a debate on social media and people are highly criticizing the brand.
sana safinaz a large pakistani clothing brand using native africans and their culture as props. yall still want to tell me the deep rooted racism in pakistan is not there? try again pic.twitter.com/jBEZUshAUY

— sosun (@sosunm) March 7, 2018
Some people are worried that 2018 was going to be the year we became politically and socially aware.
let's talk about the regressive, racist, downright offensive sana safinaz shoot. it's 2018 & they think it's okay to use black figures as accessories and exploit black culture as a means to sell overpriced lawn?
matlub koi sharam hoti hai koi hayah hoti hai.#sanasafinaz pic.twitter.com/pafXJA8O5r

— h (@HaadeaP) March 8, 2018
While others are appreciating the steps brands like Generations are taking towards a more inclusive society.
Sana Safinaz' new photoshoot with Black people is so fucking infuriating and demeaning. You look at brands like Generations and you see how its becoming inclusive and then there are fucking dumbass fucks like sana safinaz taking us back a hundred years.

— Fariha (@Fay_Alif) March 8, 2018
This has reminded people of Sana Safinaz's last Coolie ad campaign from 2012 that sparked a lot of controversy. 
#SanaSafinaz learned nothing from their infamous 'coolie' ad campaign a few years ago. Now they're at it again appropriating African culture and using black people as props. Apparently #racism sells! @sanasafinazoff pic.twitter.com/UDofKaWsiz

— Nida Kirmani (@nidkirm) March 7, 2018
Back then, Sana Safinaz was mocked for glorifying the gap between rich and poor in Pakistan. It featured a rich woman amongst men clad in the orange and scarlet uniform of railway porters that everyone found downright offensive.
It was very inconsiderate of the brand and we hope that this backlash on social media will help Sana Safinaz revolutionize their upcoming campaigns.
Comments
comments