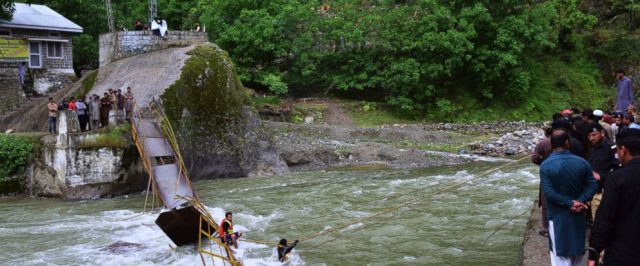 A tragic incident occurred on Sunday as Neelum Valley's Kundal Shahi bridge fell along with 40 people on it. As per reports,  almost 25 travelers were taking pictures in Nala Jagran area on the bridge when it suddenly collapsed into pieces.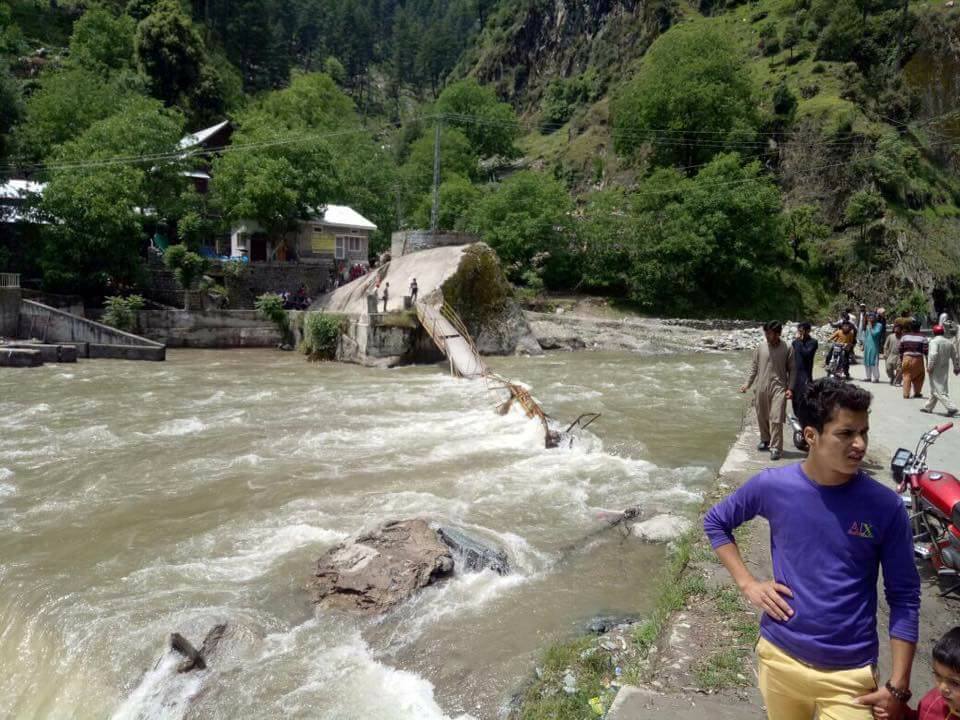 A rescue operation was initiated, that successfully rescued six people. However, due to the rapid flow of the river, the rescue teams said that the chances of rescuing people out of the water alive were minimum. Rescue authorities have till now recovered three dead bodies of  students, reportedly of PIP's College Faisalabad who have been identified as Shahzeb, Abdul Rehman and Mohammad Nayyer. However, three  students of the same college were rescued with injuries. The rescued were identified as Anam daughter of Matloob, Aleena bibi and Waleed Sajid.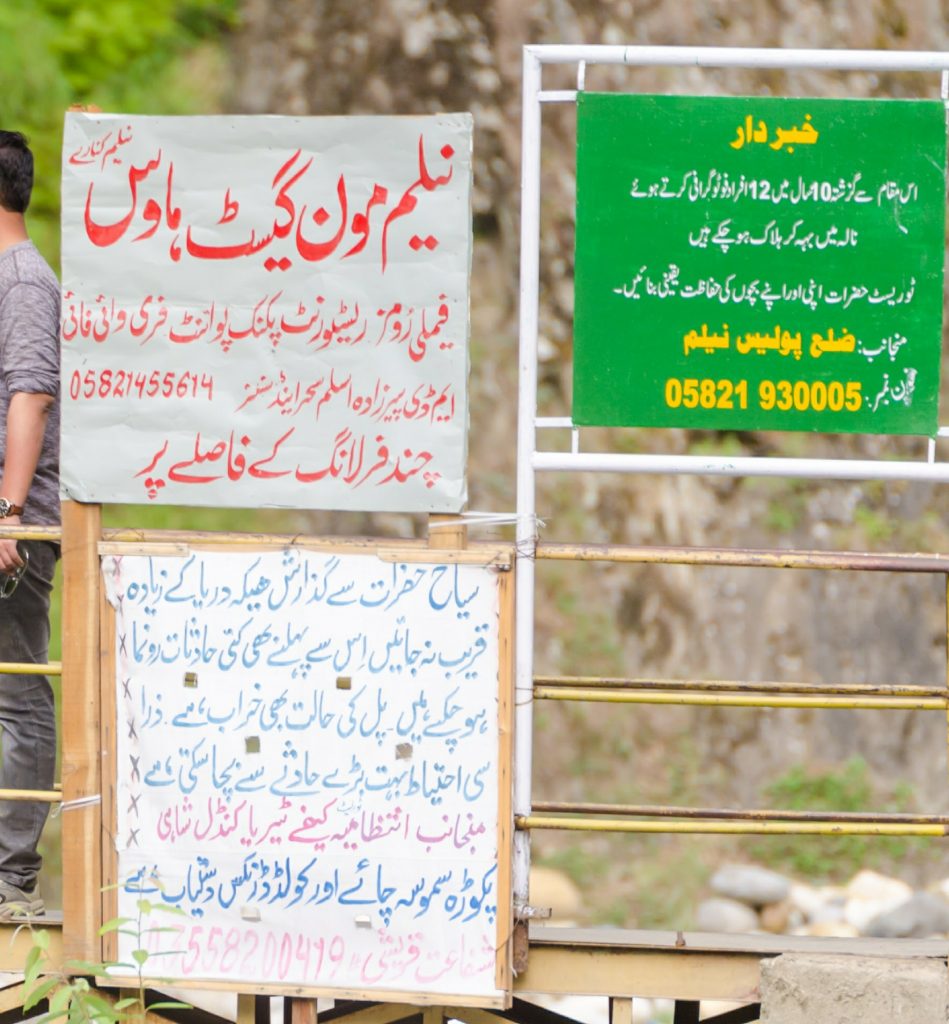 "Though we are yet to confirm an exact figure, it is believed that between 20 to 25 persons were standing on the footbridge when it collapsed," said Mirza Zahid Hussain, the superintendent of police in Neelum Valley.
The Neelum valley deputy commissioner, however, said more than 40 tourists took a stop to take pictures on the bridge, when it collapsed as it could not withstand the weight. Some locals suggested on social media that "the pedestrian suspension bridge could not bear the load of more than five people at a time."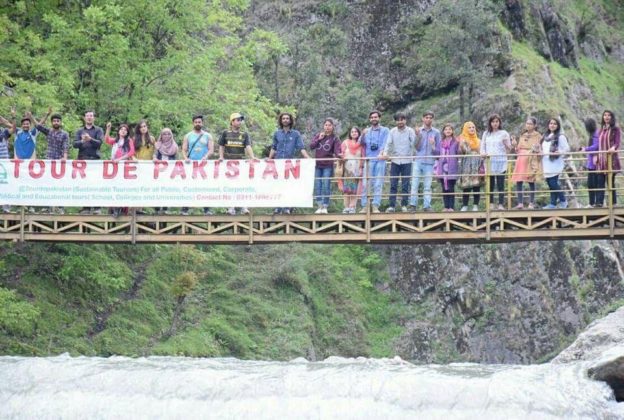 "The students were enjoying the view of the green water and taking selfies when suddenly it collapsed" Raja Mubasher, who witnessed the footbridge's collapse, was quoted as saying. Local residents said the victims were likely students of two medical colleges from Lahore and Faisalabad touring the scenic valley.
Local police official Saleem Durrani confirmed the toll and said that the authorities had posted a warning near the bridge, telling visitors to walk across it in small numbers because it was only designed to accommodate five people at a time. The Neelum Valley is a popular tourist destination in the Pakistan-administered part of Kashmir.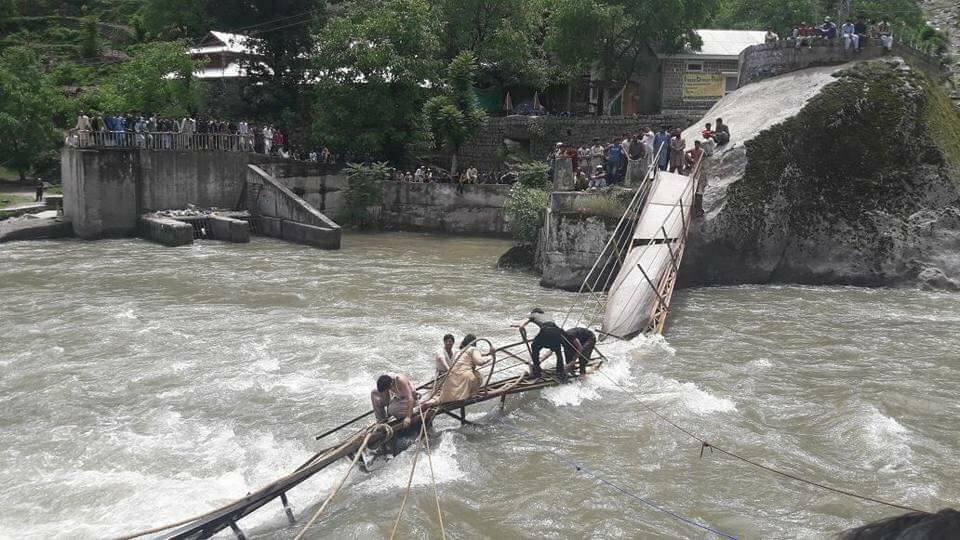 A special SSG divers' team was sent for search operation and army troops along with doctors and paramedics are taking part in the rescue efforts.On July 7 last year, a tourist family from Rawalpindi also faced a similar tragedy when three of its young members were swept away around the same spot.
Comments
comments