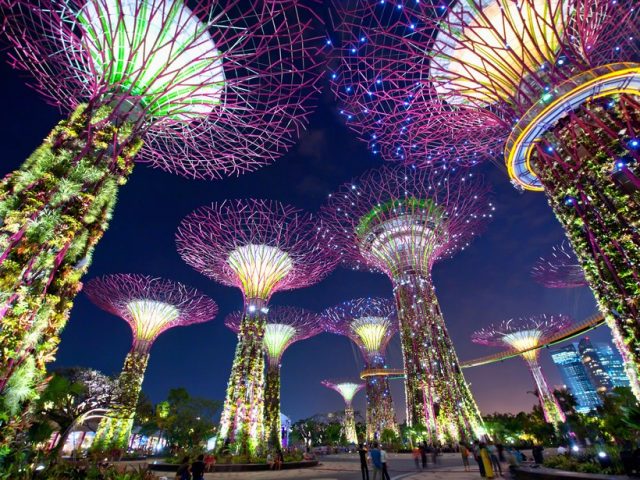 The start of a new year is a great time to plan ahead, which is why we provided you with 10 destinations that should be on your 2018 travel bucket list. But it's also a great time to look back, and that's why we rounded up the most visited places of 2017.
Keep scrolling to see the cities that were most popular among tourists.
Istanbul, Turkey – 9.24 million visitors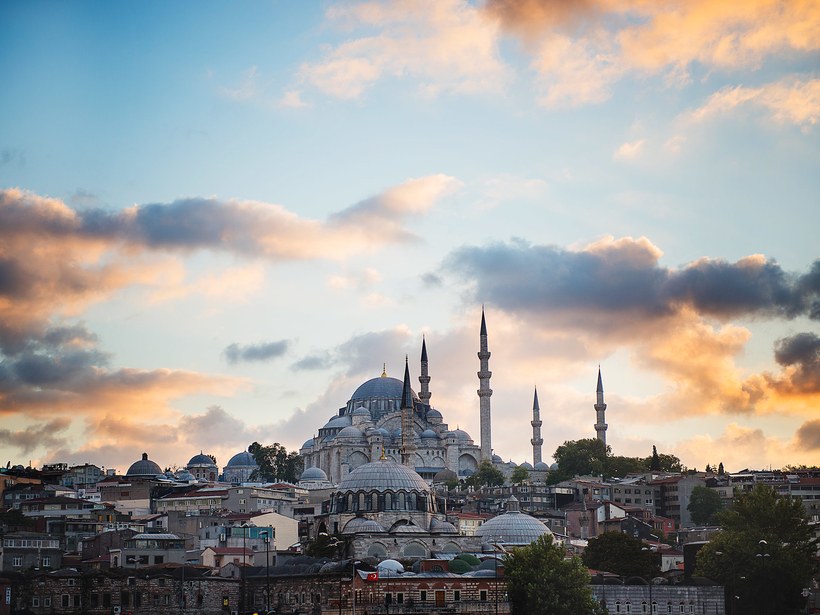 Even though Istanbul has seen its fair share of terrorist attacks on several of the city's tourist centers in 2016 and political instability, people are still flocking to Istanbul. The city continues to attract visitors with its historic architecture, gorgeous boutiques, and inventive restaurants. In fact, of all the cities studied in this survey, dining consumes the greatest percentage of visitor spend in Istanbul.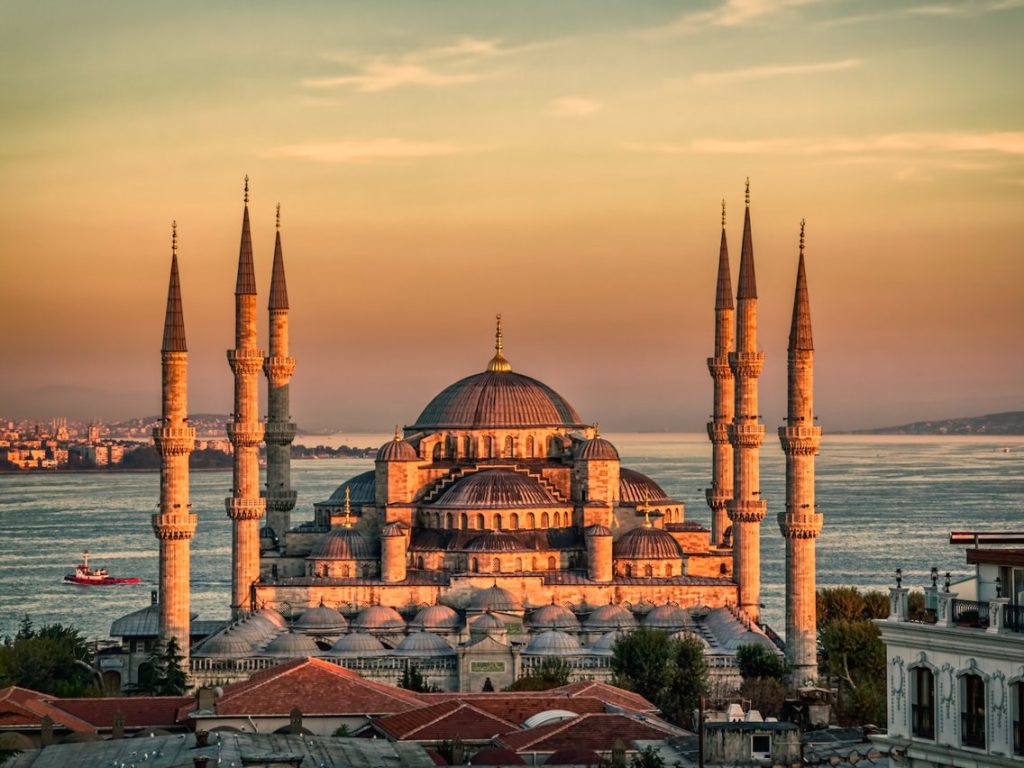 Given its unique position between both Europe and Asia, Istanbul is a melting pot of cultures. The various empires that have ruled the city have left behind several relics, one of the most well-known being the Hagia Sophia, a Byzantine Mosque whose dome dates back to the 6th century. 8.6 million visitors have traveled to the city this year.
Kuala Lumpur, Malaysia – 12.08 Million Visitors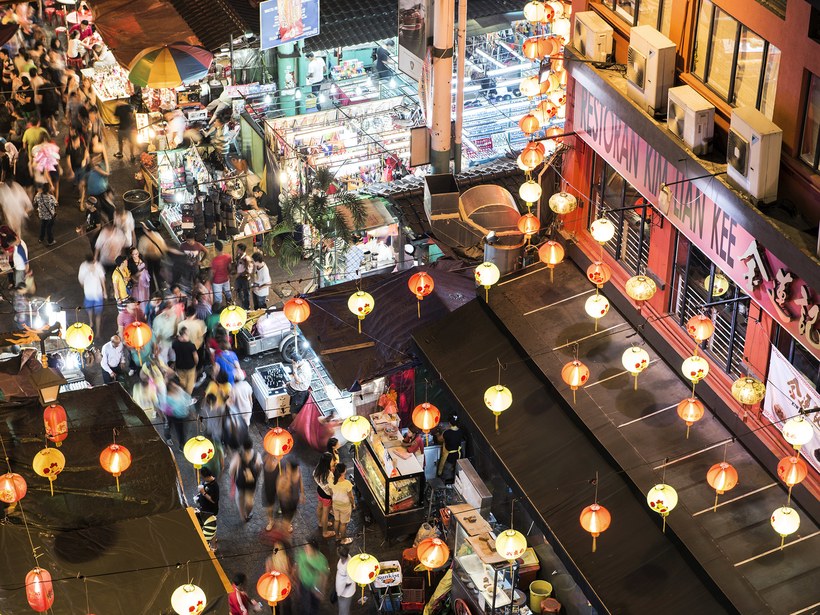 One of the world's best cities for street food has also proven to be an all-around holiday hot spot. While the majority of the travel across the study's cities are conducted for leisure (as opposed to business), Kuala Lumpur still has the largest percentage of visitors there on vacation.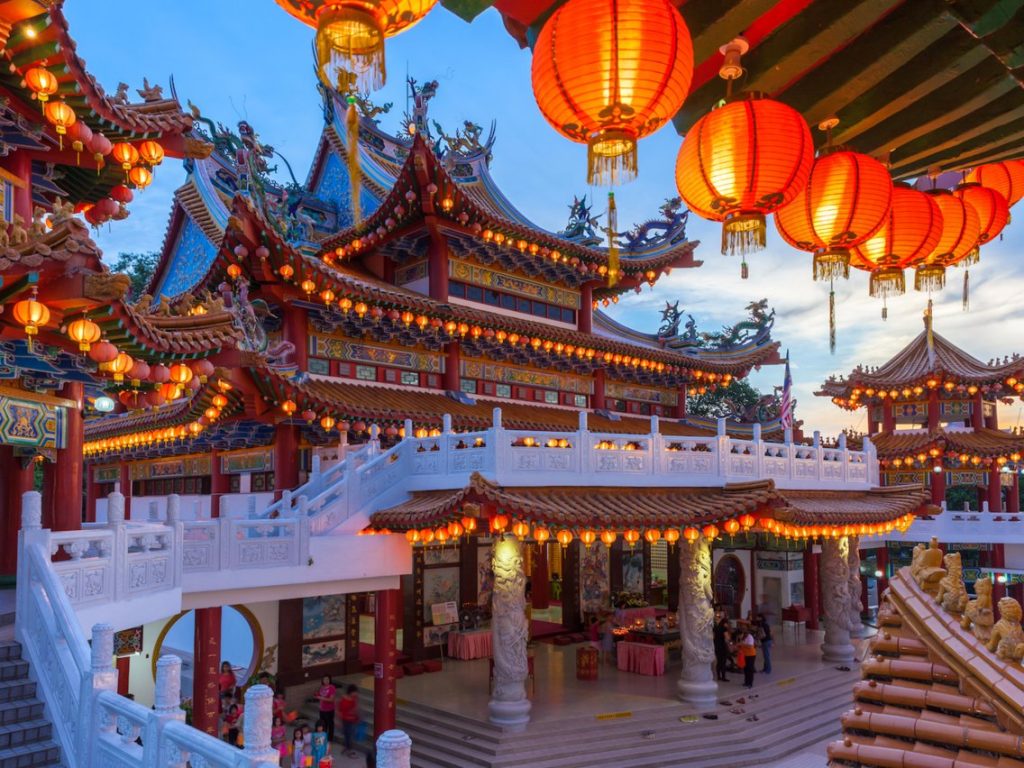 The iconic Petronas Towers dominate Kuala Lumpur's skyline, but the city isn't all modern skyscrapers. Chinatown carries traces of the city's beginnings and the Thean Hou Temples is a gorgeous oasis from the busy city. Kuala Lumpur has attracted 12.8 million visitors.
New York City – 13.1 Million Visitors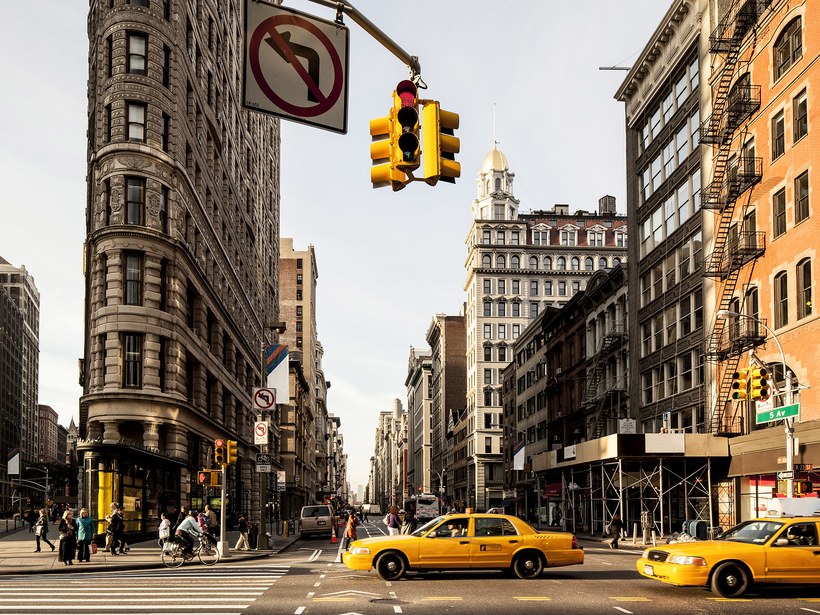 From the global cuisine of Queens to the sky-high hotels of Midtown, there's no city on earth quite as energetic (or caffeinated) as New York. We can't blame overnight visitors for spending $17.02 billion here in 2016 alone.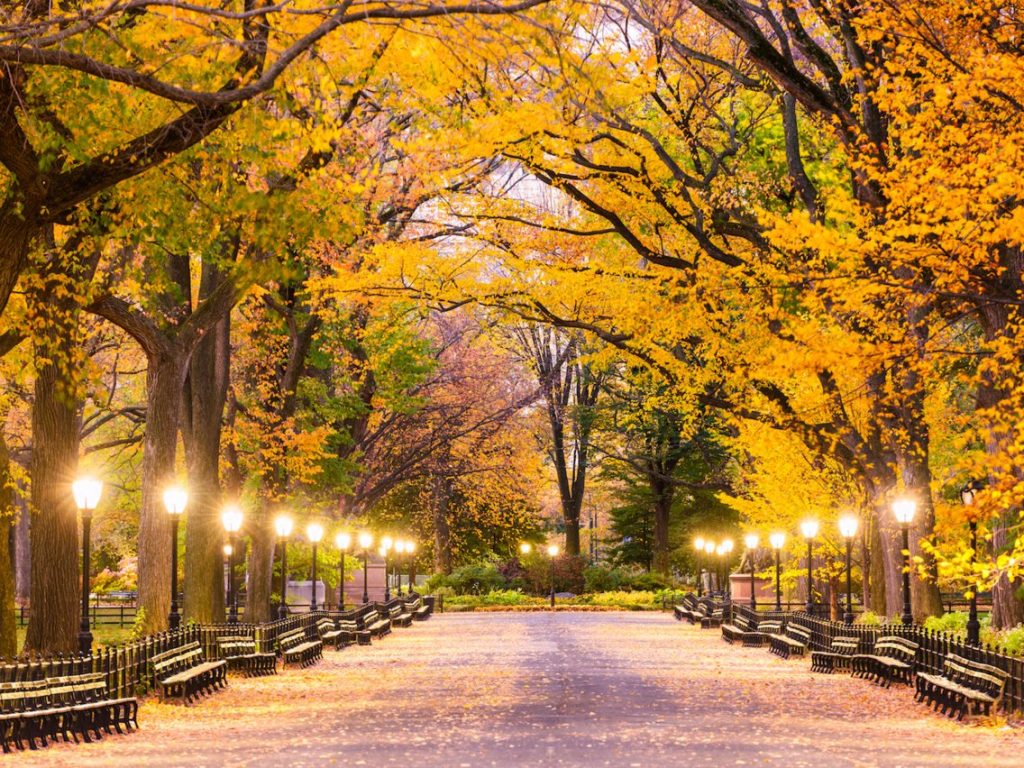 It's no wonder that the Big Apple counted the most visitors out of any US city. New York City is the largest city in the country, and it's known for its cutting edge dining and shopping scenes, as well as its rich cultural options like The Met, MOMA, and the American Museum of Natural History. 13.1 millions visitors have made it to NYC this year.
Seoul, South Korea – 12.44 Million Visitors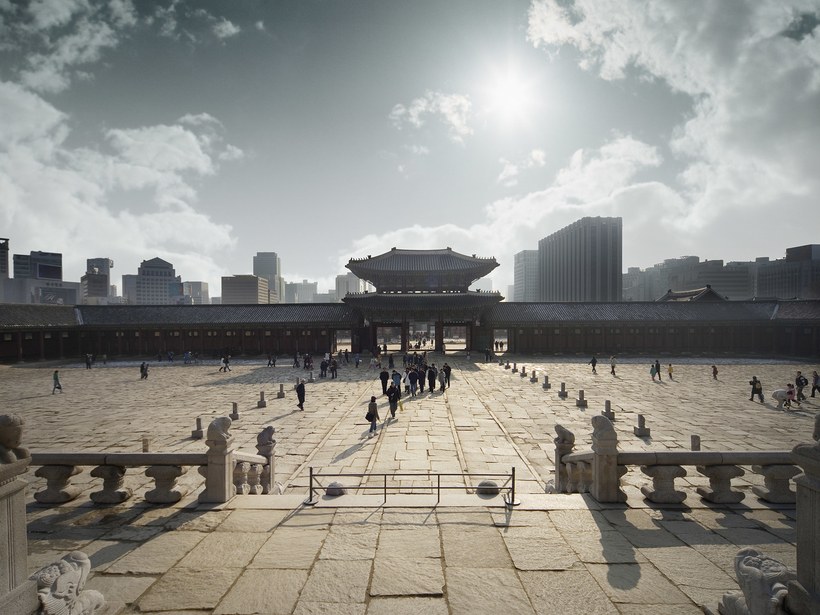 Seoul has emerged as one of the world's leading fashion and beauty capitals, with a travel-worthy spa scene and nocturnal vendors in trendy neighborhoods. No surprise, then, that tourists spend more on shopping while in Seoul than in any other city.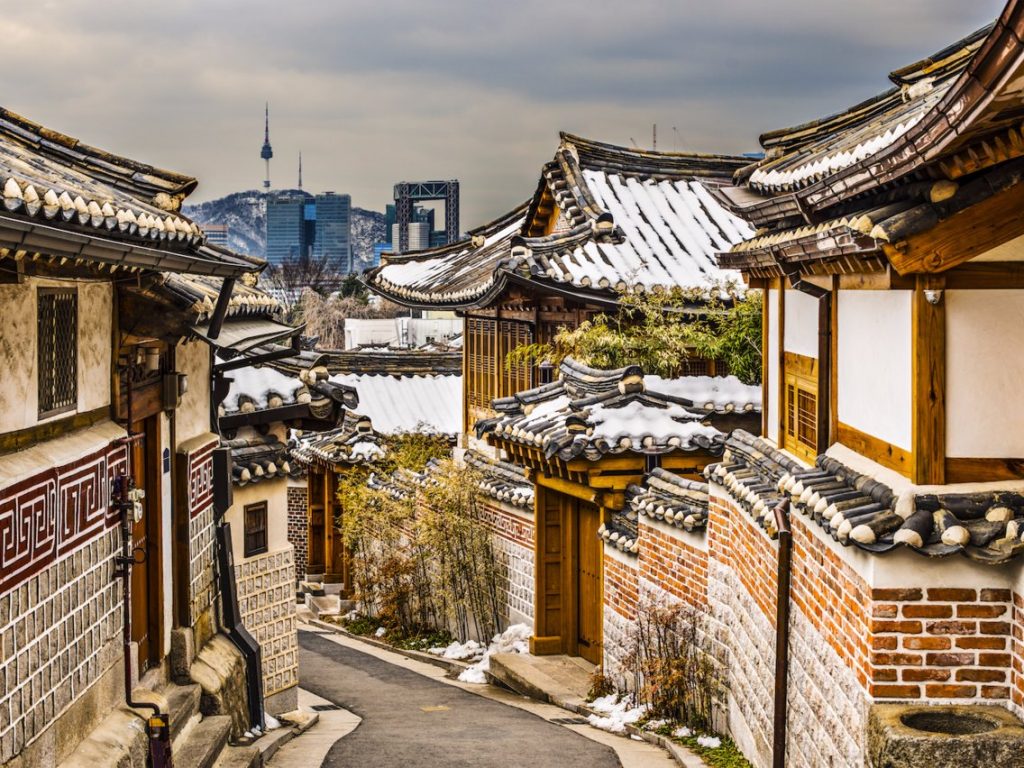 There's something for every traveler in Seoul — traditional Buddhist temples are found among towering skyscrapers, old teahouses, and beautiful parks.
Tokyo, Japan – 12.51 Million Visitors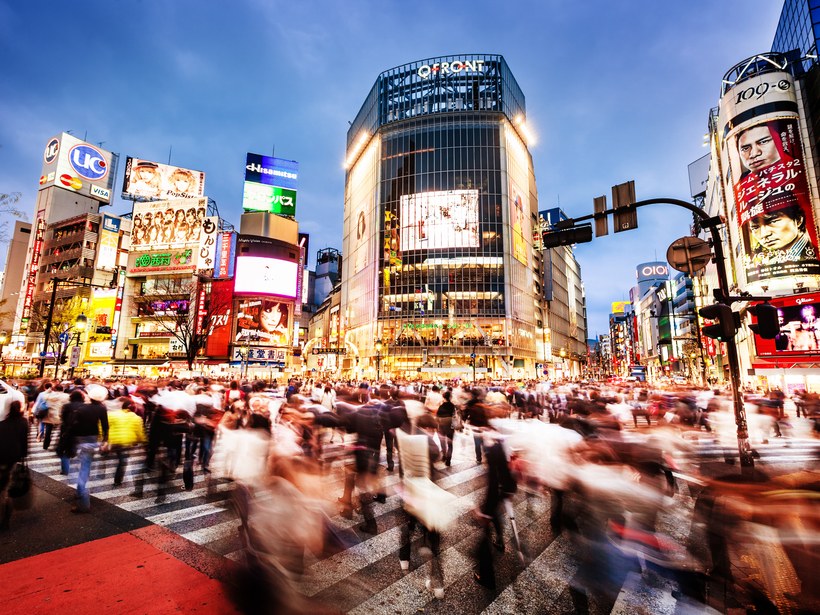 With new air routes, museum openings, and preparations in place to host the 2020 Summer Olympics, there's never been a better time to visit the best city in the world according to a recent survey.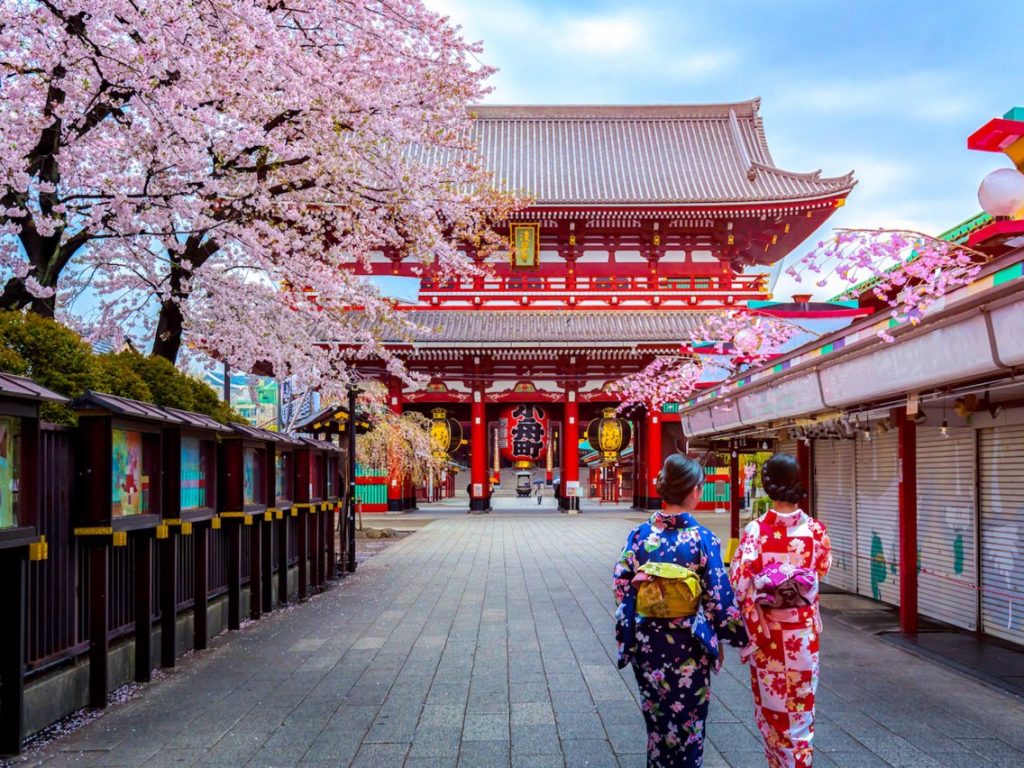 Japan's capital is full of museums and temples, many of which are surrounded by serene woods and gardens. The Tsukiji Fish Market and Harajuku are popular tourist destinations that are worth the hype.
Singapore – 13.45 Million Visitors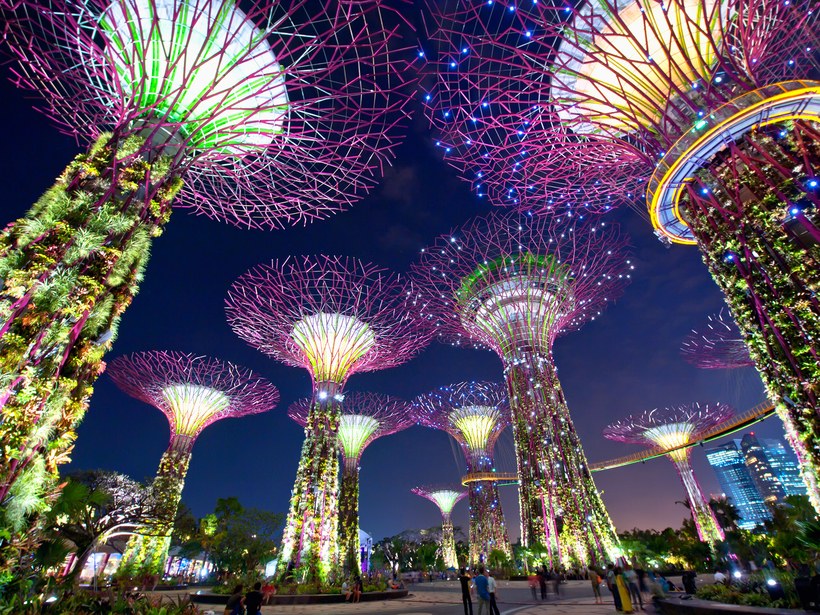 Singapore has the world's best airport (hedge mazes included) and most Instagram-able hotel, both of which only add to the already appealing city. And with airlines launching new low-cost flights to Singapore , reaching the Lion City is only getting easier.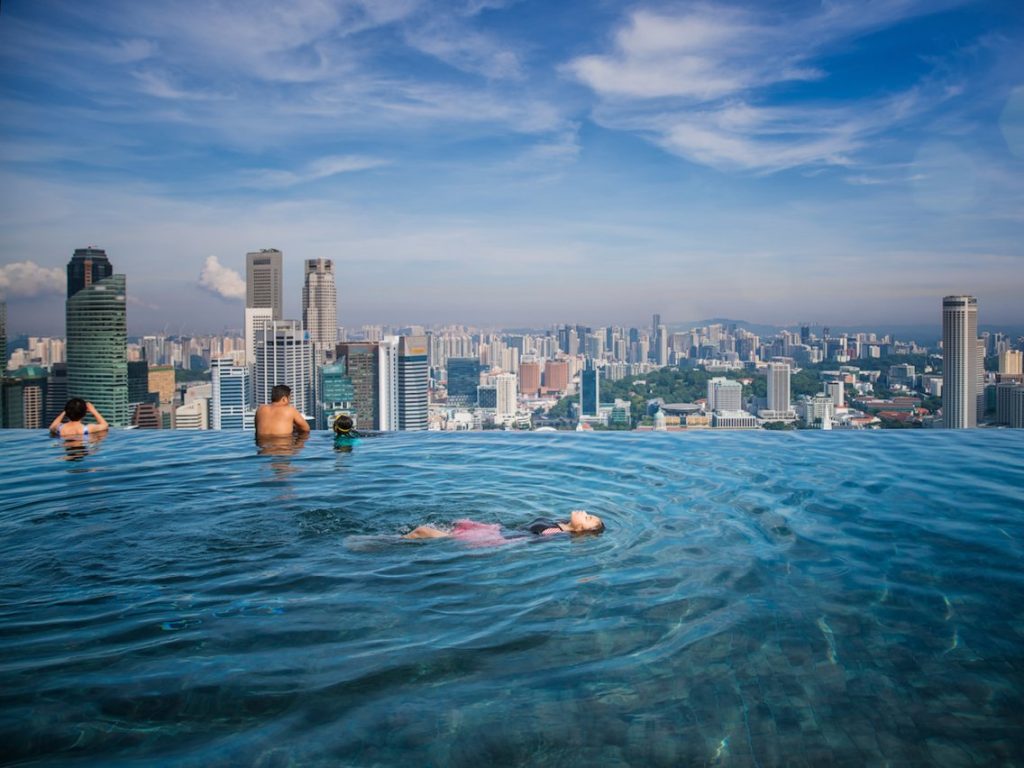 Cheap but good food options abound throughout the hawker centers in Singapore, which boasts one of the only street food stalls to be awarded a Michelin star. Visitors are also drawn to the skyline views from the world's largest rooftop infinity pool, which sits 57 floors above street level in the Marina Bay Sands Hotel.
Dubai, UAE – 16.01 Million Visitors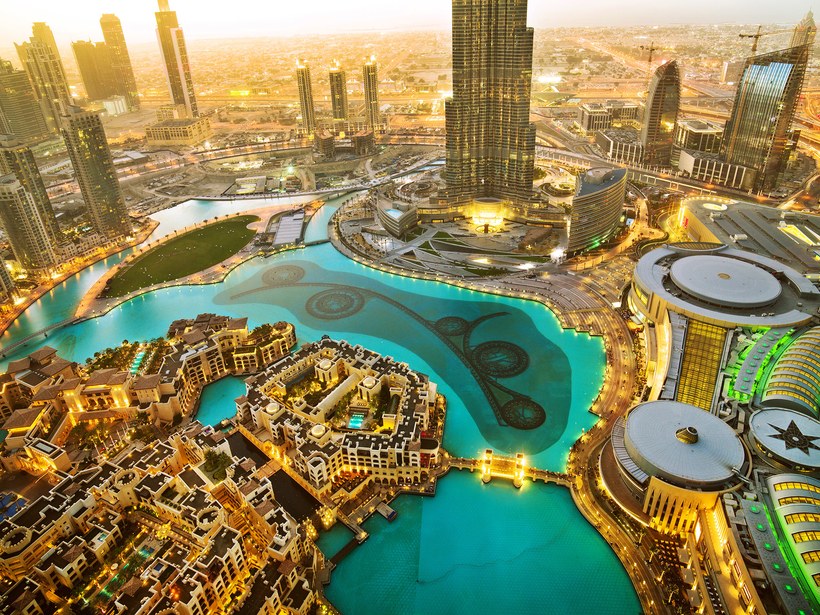 It seems like Dubai will never stop trying to outdo itself. Within the past year, the city announced plans for a miniature replica of Venice, flying drone taxis, and two new artificial islands. But all that pomp seems to be paying off—quite literally. Tourists spent an incredible $28.50 billion there in 2016.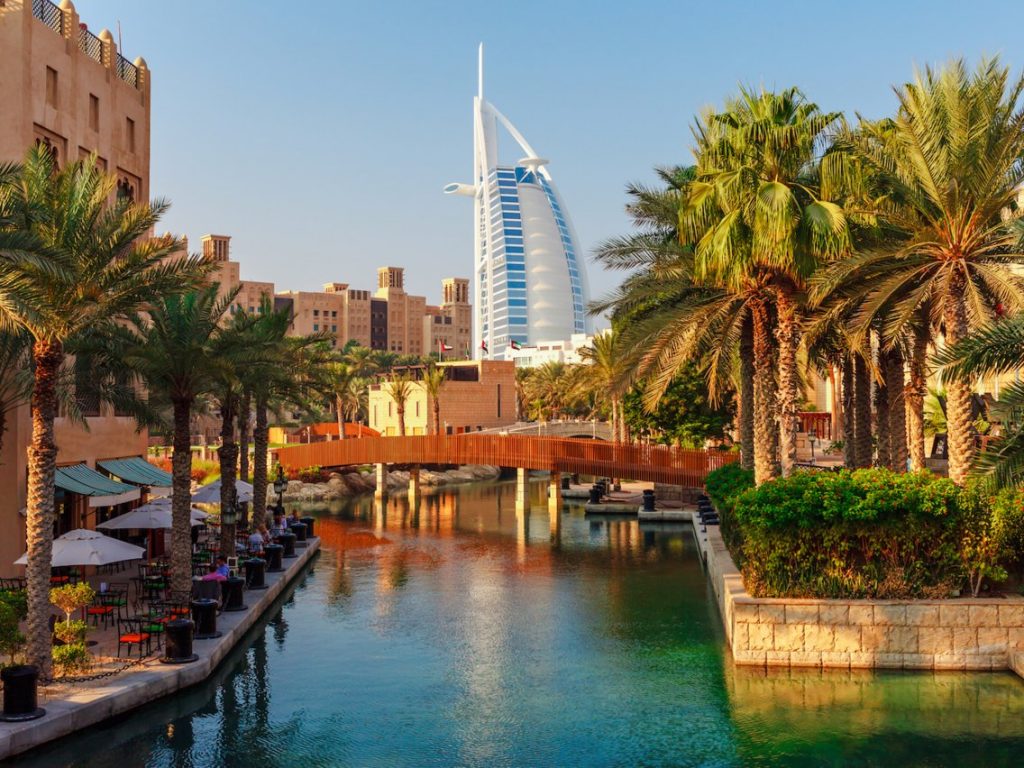 There's arguably no place as lavish as Dubai. The city is home to the tallest building in the world — the Burj Khalifa — as well as the Burj Al Arab, a sail-shaped hotel that sits on its own artificial island.
Paris, France – 16.13 Million Visitors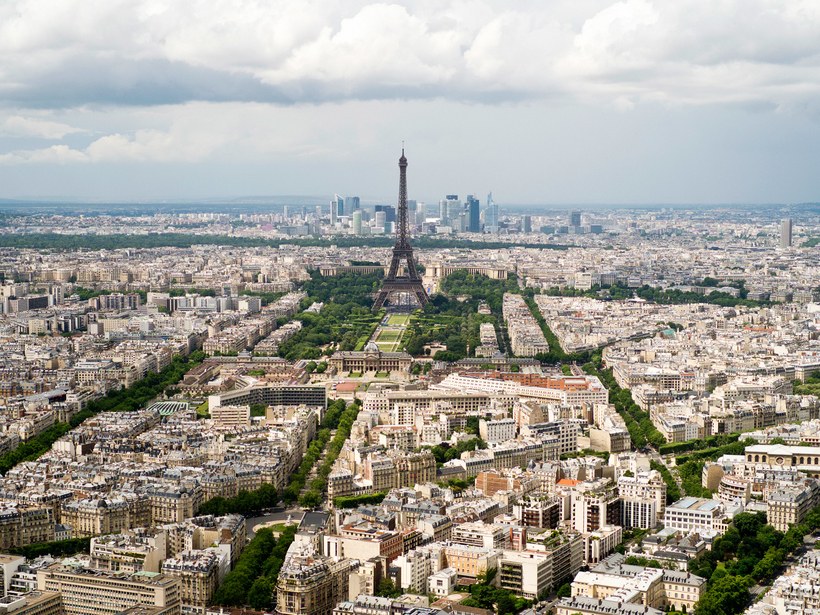 It's nearly impossible to resist the charms of France's capital—and more than 16 million travelers obviously agree. The city is known for its chic shopping and inimitable restaurants, but lodging actually proved to be the most expensive part of trips to Paris, accounting for 44.8 percent of tourists' spending.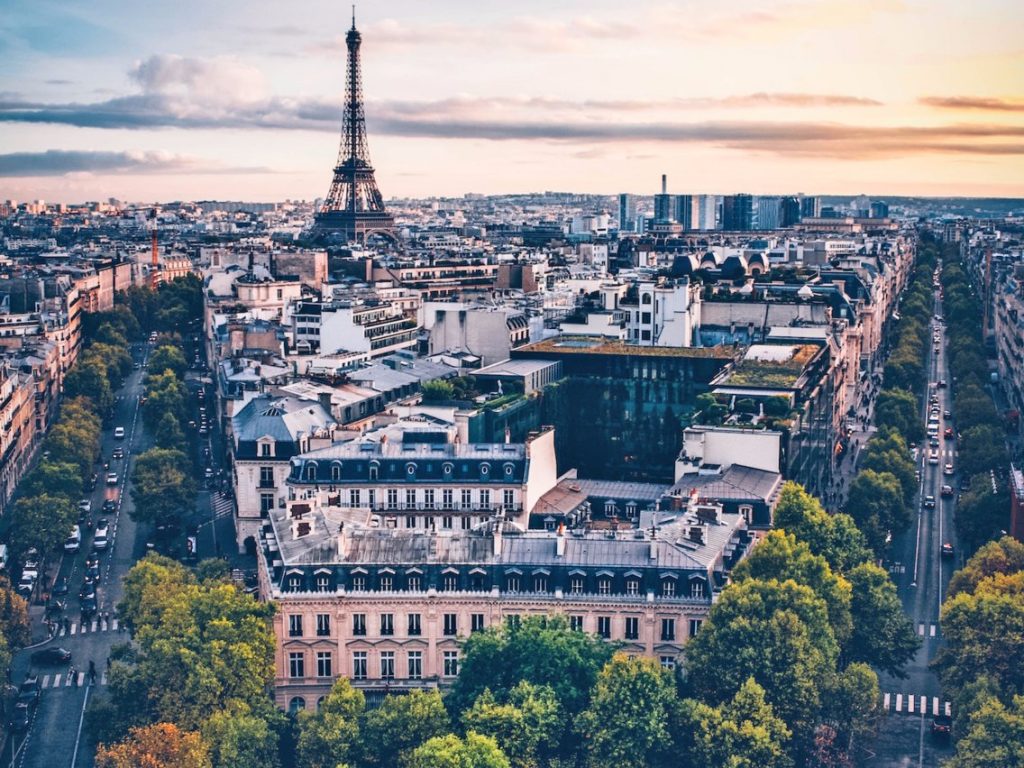 Some people call Paris the "City of Light," while others call it the "City of Love," but either way, it's renowned for its charming architecture and romantic appeal. Take a stroll along the Seine, watch the street painters near Montmartre, or picnic under the Eiffel Tower — you'll never run out of thing to do here.
London, United Kingdom – 20.01 Million Visitors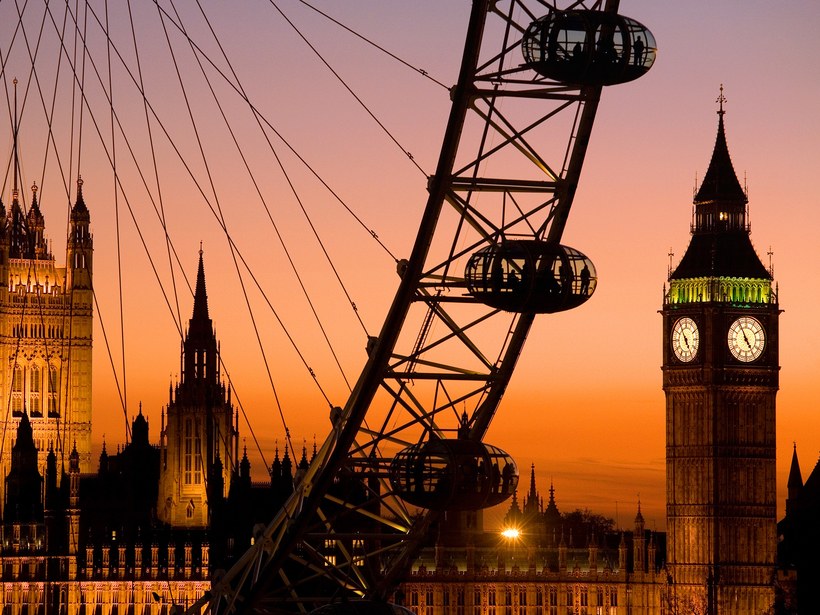 There's so much to do in London, it bears repeat visits; perhaps that explains why its number of visitors jumped past the 20 million mark this year. Luckily, an efficient transportation system means that less of the budget is spent on transit here (only 4.3 percent) than in any other city on the list, which frees you up to spend your dollars at trendy new restaurants like Gymkhana or newly renovated Blue Bar in The Berkeley hotel.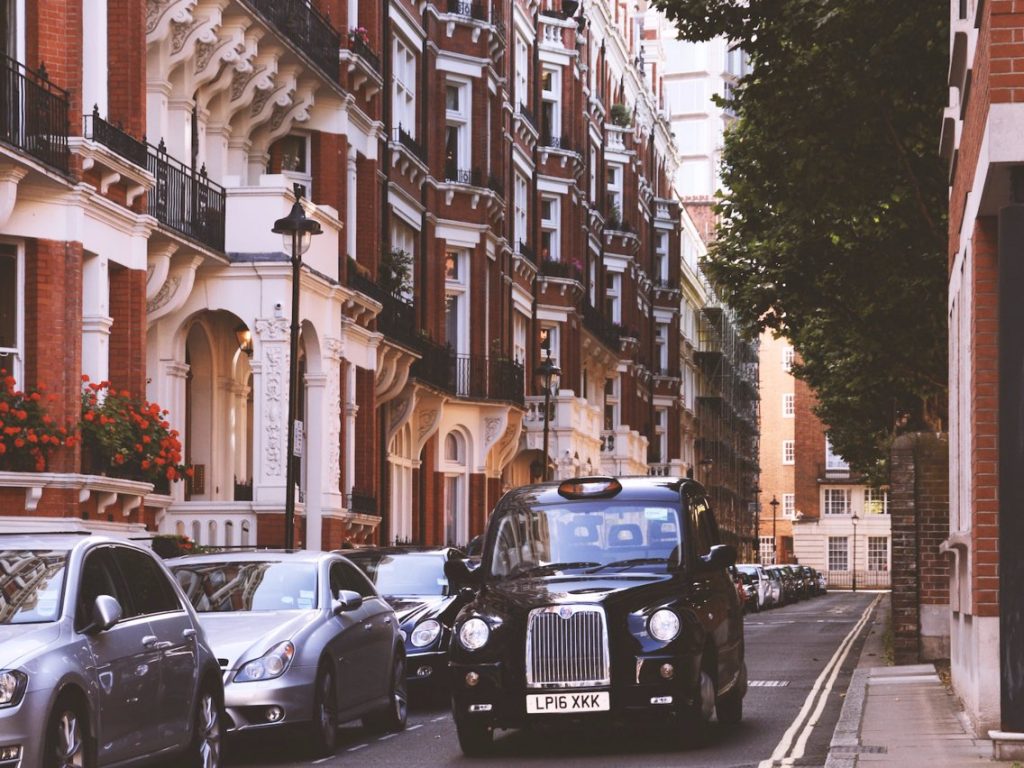 Thanks to Brexit, London's prices have plummeted, turning it into an appealing option for those traveling on a budget. Big Ben, Westminster Abbey, and the Tower Bridge are just a few of the city's most iconic landmarks.
Bangkok, Thailand – 20.19 Million Visitors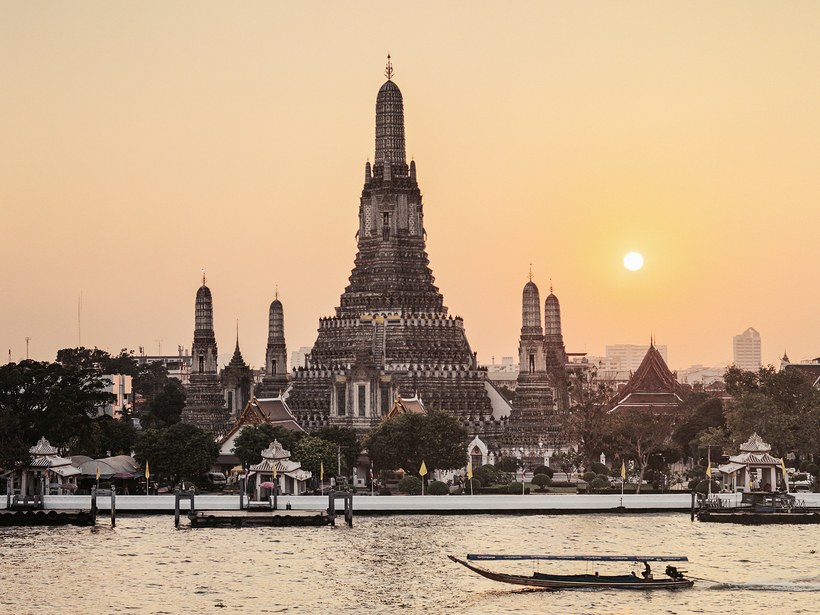 For the second year running, Bangkok is set to be the most popular city for international travelers, thanks in large part to its appealing mix of historical sites and modern hot spots: the gilded Grand Palace complex, the towering Peninsula Bangkok, the canals and alleys filled with street food vendors—and that's just the start. Even with all that humidity, this city is showing no signs of slowing down any time soon.
Bangkok is much more of a booming metropolis than Phuket. Its network of narrow canals host colorful floating markets, and its opulent shrines are sights to see. Plus, one of Bangkok's street food stalls was just awarded a Michelin star.
Comments
comments