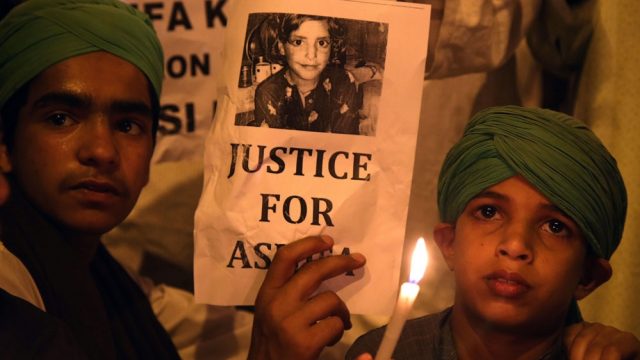 Outrage and protests followed across India after details were released by police about the case of an eight-year-old Muslim girl who was kidnapped, sedated and gang-raped by eight men in a Hindu temple in occupied Kashmir.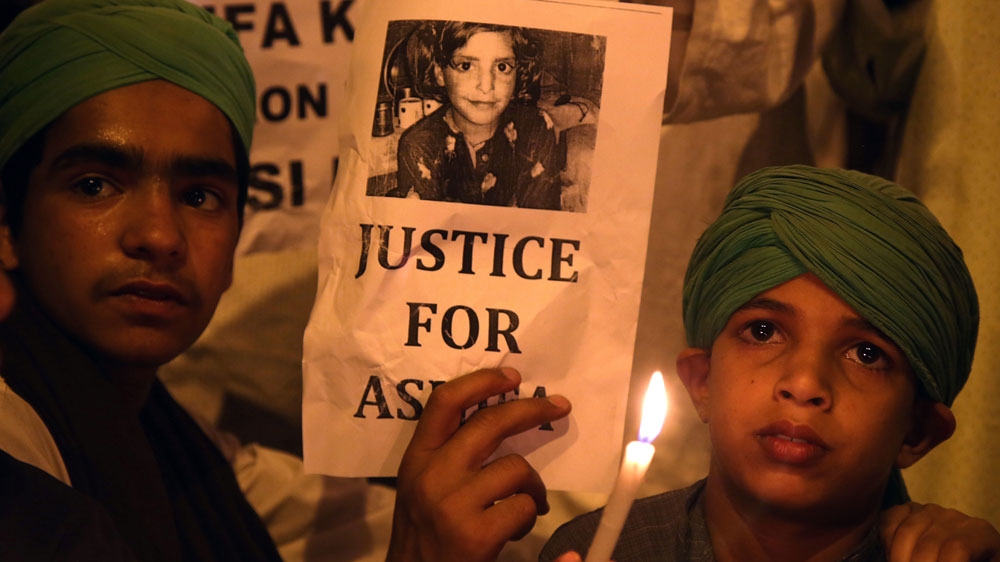 The bruised and battered body of Asifa Bano, who belonged to a Muslim nomadic tribe of herders, was found in a forest on January 17 near Kathua city in occupied Kashmir. The BBC reported that according to investigators, Asifa was confined in a local Hindu temple for several days and given sedatives that kept her unconscious. The charge sheet alleges that she was "raped for days, tortured and then finally murdered." She was strangled to death, hit on the head twice with a stone and then her small mutilated body was dumped in the forest.
For the next three months, the rape and murder of Asifa seemed to be just another case of sexual violence that is rampant in India but rare in Indian-administered Kashmir, until the barbarity and the plot came to fore in a 16-page charge sheet presented by the crime branch – a local investigating agency. The investigation revealed that the rape and murder were systematic, preplanned and rooted in religious hatred harboured by Sanji Ram, a Hindu, against the Muslim nomadic community of Bakarwals.
Rafeeza Bano, Asifa's 55-year-old mother, recalls the horror she saw on her dead daughter's body. "There were scars on her cheeks. Her lips had turned black and her eyes had bulged out. It was a scary scene for a mother to see. She was my youngest child. It was horrific. She had faced a lot of barbarity."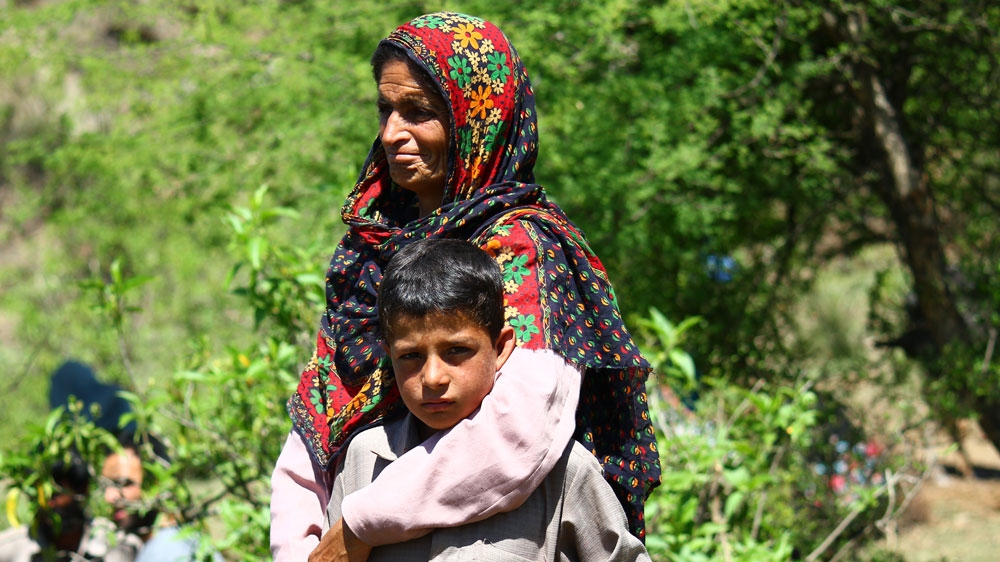 The mother now fears for her two surviving daughters, one of them aged 13. "They did this with an eight-year-old girl, imagine what they can do with a 13-year-old," she said.
A retired government official, his son who came from another city to "satisfy his lust", the juvenile nephew and his close friend, and the special police officer were all part of the conspiracy and crime to kidnap, rape and killing of the eight-year-old girl, according to the police report. Three police officers were involved in destroying the evidence. The incident, which initially appeared to draw a reluctant outrage, however, snowballed into a major crisis for India's ruling Hindu nationalist Bharatiya Janata Party (BJP) as the horrifying details and motives of the rape and killing came into public domain.
The fact that it took three months and the exposure of horrific details for the outrage to build against the rape and killing of the girl, who was just eight-years-old, has already instilled fear among the Muslim nomads. Defying threats and abuses, a female lawyer has embarked on an arduous journey to provide justice to Asifa Bano.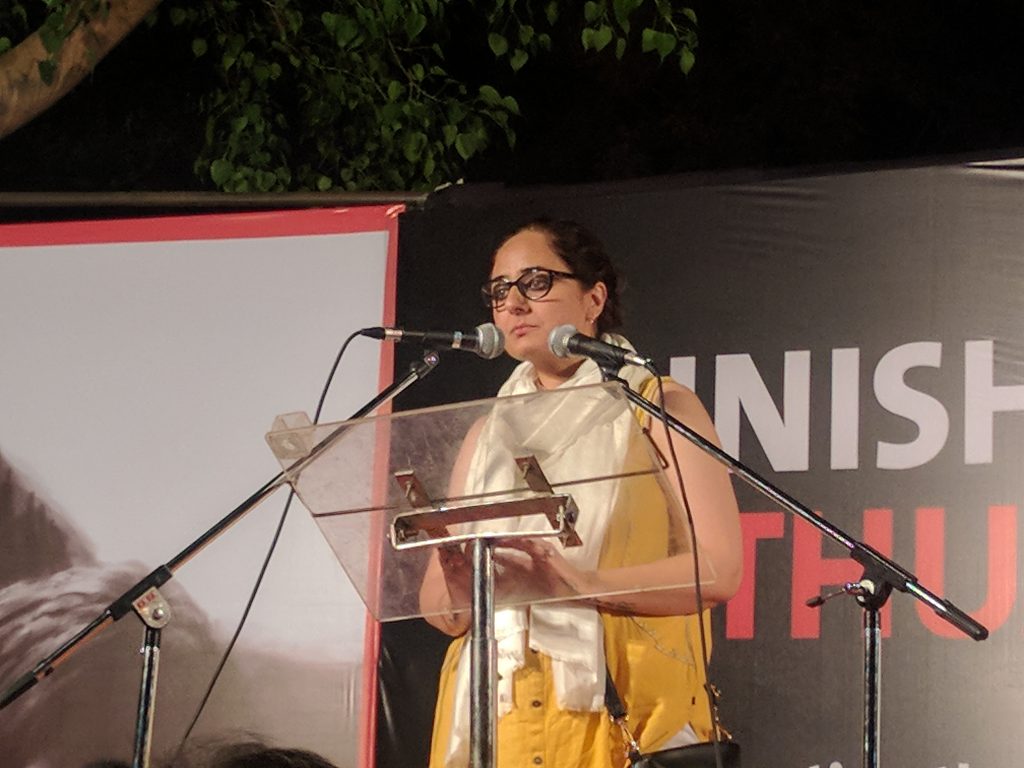 Deepika Singh Rajawat is appearing in occupied Kashmir High Court on behalf of the victim's parents seeking a court-monitored investigation into the rape and murder of Asifa. The paper said, Rajawat, who is also the chairperson Voice For Rights, an NGO working for the protection of Human Rights, had to face threats and verbal abuse by fellow lawyers prompting her to write to the chief justice of occupied Kashmir High Court to ensure her safety and security in the court.
Comments
comments