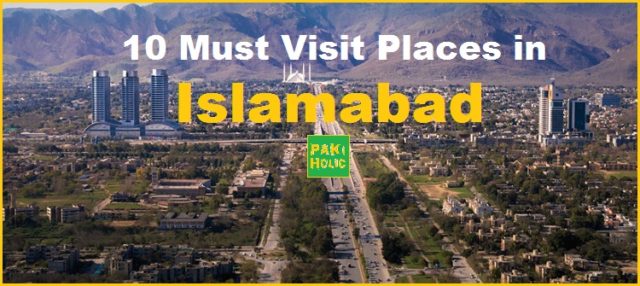 10 Must Visit Places in Islamabad
Islamabad is not only the capital of Pakistan but is also one of the most beautiful cities in Pakistan. The city often makes it to the list of most beautiful capitals in the world. The city is located on the foothills of Margalla hills. Islamabad has beautiful scenery and is blessed with great weather. During the past decade, the city has grown a lot and many new roads, transportation systems, and tourist spots have been developed in Islamabad. Today we are going to briefly talk about the 10 must visit places in Islamabad.
In case you are planning to visit Islamabad anytime soon, you can look forward to see a lot of natural beauty as well as some manmade structures. Here is the list of 10 must visit places in Islamabad:
10 – Jinnah Super Market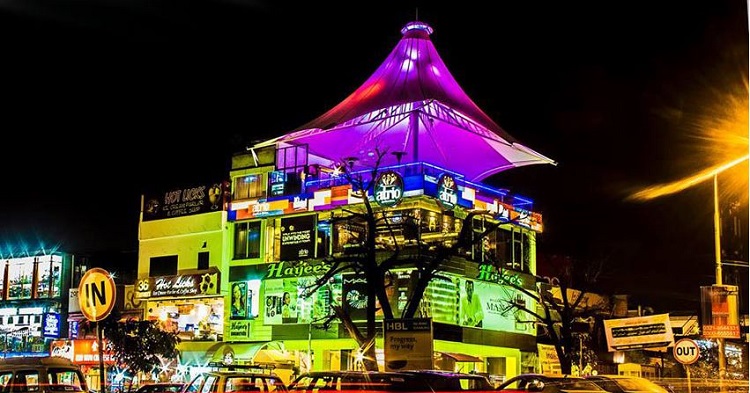 Jinnah Super Market is a main shopping area in Islamabad. It is located in the sector F-7. The market offers great views of the Margalla Hills and is a great place for anyone looking to enjoy some great food along with shopping. Almost all the major Pakistani brands have their outlets in this market. It also has a huge shopping mall known as Safa Gold Mall. The main attraction of the market is the round food court located at the heart of the market.
9 – Trail 5 – Margalla Hills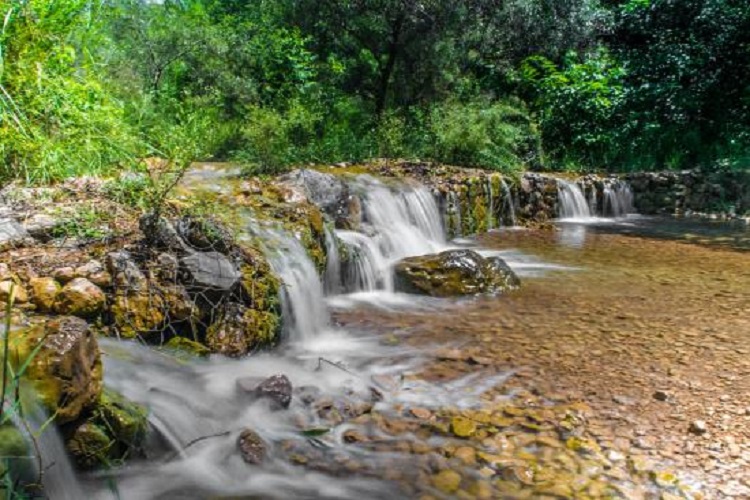 Margalla hills are blessed with wonderful greenery and beautiful wildlife. So on your trip to Islamabad you should put on your joggers and take the trail 5 to hike and explore the true beauty of Islamabad. The trail passes through couple of streams of water and has a number of excellent spots for camping and Bar-B-Q. The trail goes all the way up to Pir Sohawa and offers spectacular views of the city and the hills.
8 – Centaurus Shopping Mall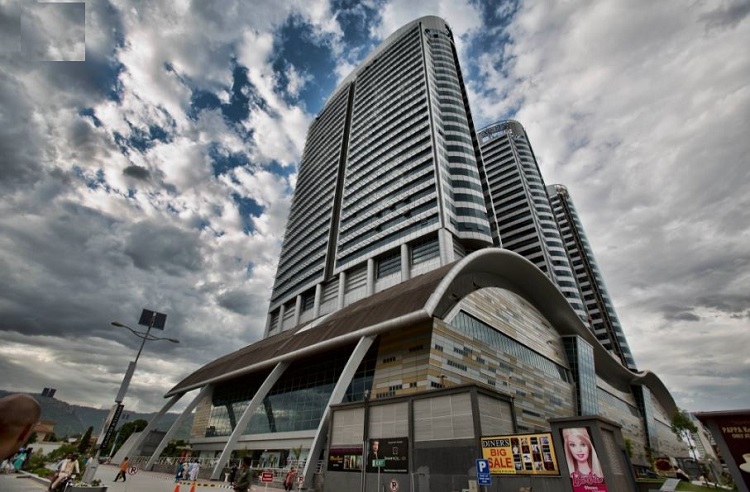 Centaurus Mall is the biggest shopping mall in Islamabad and is among the biggest shopping malls in South Asia. The mall is housed in a wonderful building. The mall itself is situated on 5 floors and has outlets of popular Pakistani as well as International brands. It also has a pretty good food court where you can find International fast food outlets as well as restaurants offering Pakistani food, and Chinese food.
7 – Fatima Jinnah Park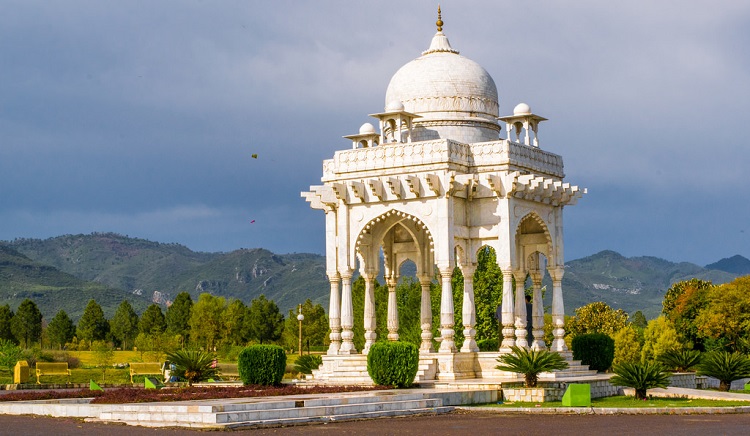 Located in the center of Islamabad is this huge park, known as the Fatima Jinnah Park. The park has some great walking & jogging tracks. There are many beautiful sights to discover in this wonderful park. You will get to see many statues, ponds, and monuments in this park. It is an excellent place for taking some memorable photos. The park also has sports facilities and has a kids play area as well.
6 – Saidpur Village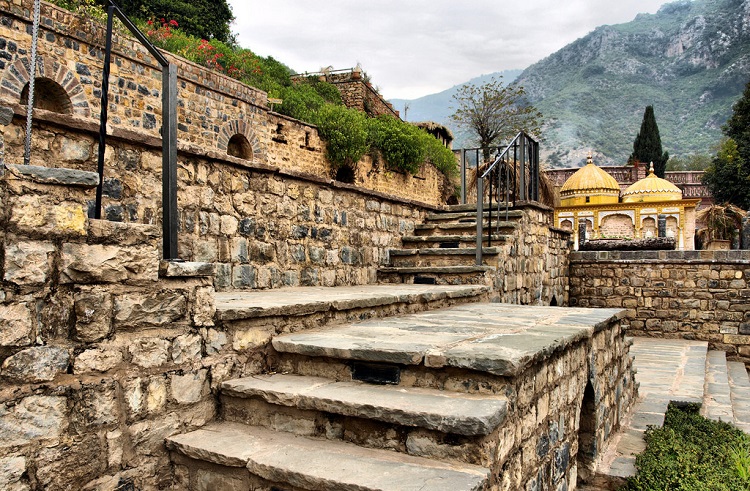 Saidpur village is a beautiful Mughal Era village that has remnants of different civilizations. The village is kind of a heritage site. There are many old buildings to discover in this beautiful village. In addition, there are also a number of restaurants and cafes situated here for the convenience of the tourists.
5 – Pakistan Monument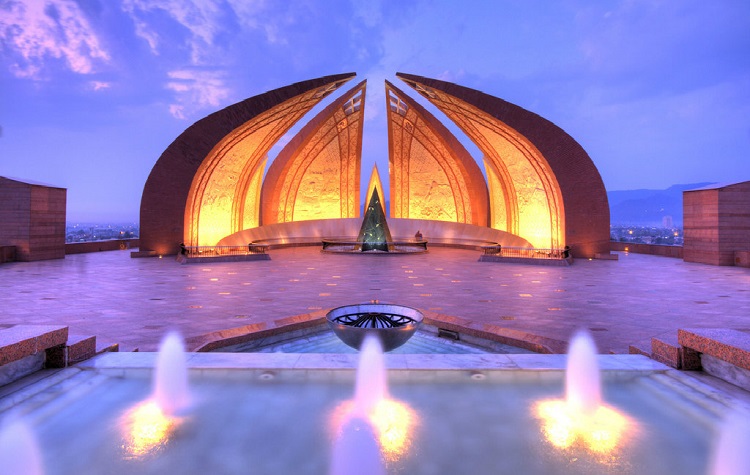 Pakistan Monument is a newly built monument located near Shakar Parian Islamabad. It is a spectacular monument made up of four curved walls. Each wall represents a province of Pakistan. There are 3 small walls as well representing Gilgit Baltistan, Azad Kashmir, and the Federally Administered Tribal Areas of Pakistan. The Monument also offers beautiful views of Islamabad. Lok Virsa Museum is also located near this monument.
4 – Lake View Park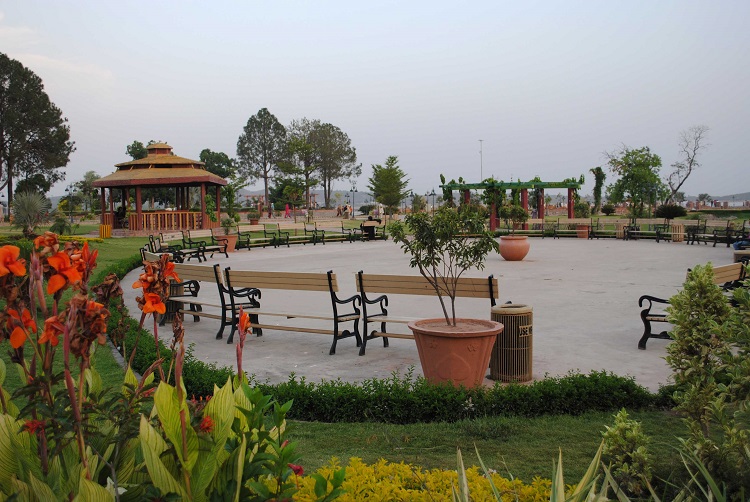 This is a wonderful park made on the banks of Rawal Lake. The park has many opportunities for entertainment. The Rawal Lake itself is quite beautiful. The tourists can enjoy boating in the lake. Fishing is only allowed to the license holders. The park has different places for bar b q and picnic. In addition, the tourists can also enjoy Paintball, Go Karting and other fun activities in this park.
3 – Damn-e- Koh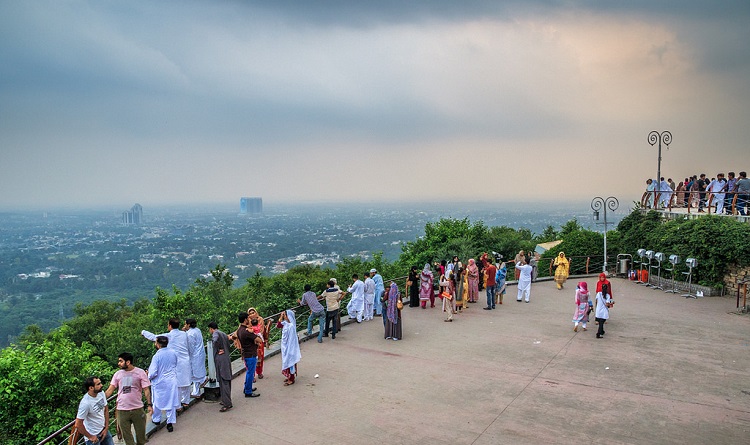 Damn-e-Koh is a very popular view point on Margalla Hills. It is very well maintained and has wonderfully landscaped gardens. There are some decent restaurants and small shops here as well. The main attraction is the view point. It offers a complete view of Islamabad city and is a perfect place for taking photographs.
2 – Faisal Mosque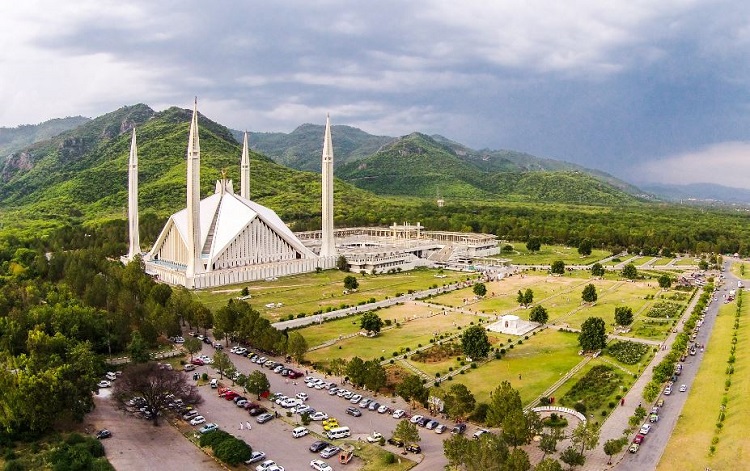 This mega mosque is the identity of Islamabad. It is located right next to the Margalla Hills. The white structure of the mosque presents a beautiful sight with Margalla Hills in the background. This spectacular mosque is as beautiful from the inside as it is from the outside. It is an excellent piece of architecture that is sure to amaze you with its scale and beauty.
1 – Monal – Pir Sohawa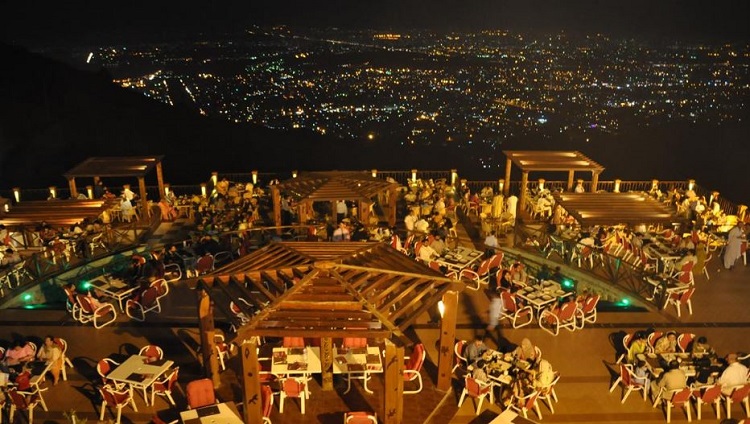 Number one on our list of 10 must visit places in Islamabad is Monal – Pir Sohawa. It is a restaurant located in Pir Sohawa. The main attraction of the place is the amazing view of Islamabad. You can enjoy good food with some amazing views. The place is often covered with clouds. At night the whole city lights up and presents a wonderful sight from the Monal.
What do you guys think about this list of 10 most visit places in Islamabad? Will you be visiting these places upon your visit to Islamabad? Let us know in the comments section.
Comments
comments