Islamabad is not just the capital of Pakistan, it is also the most well planned and one of the most beautiful cities in the world. Many people refer to Islamabad as the most beautiful capital city in the world. Located right next to the Margalla hills, Islamabad is full of greenery and natural beauty. Islamabad is famous for its weather. It is one of the cities of Pakistan that get a lot of rainfall. And when it rains in Islamabad, the city presents some spectacular sights to the locals.
Here are the 25 pictures of Rain in Islamabad that will make you fall in love with this beautiful city!
1 – This is what Blue Area, Islamabad looks like when it gets covered by dark clouds!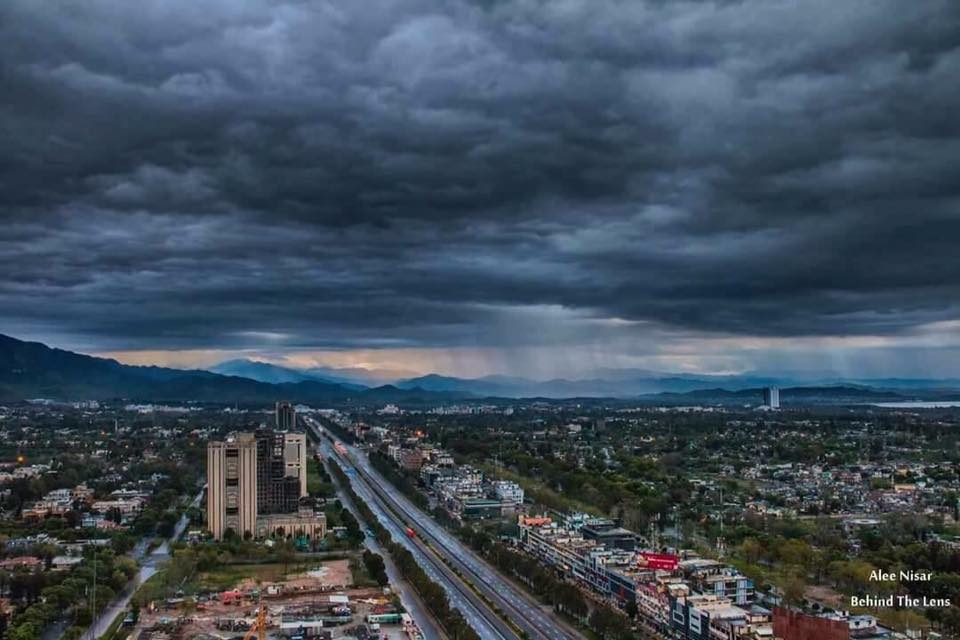 2 – Margalla Hills become even more beautiful during rain.
3 – The streets of Islamabad look beautiful.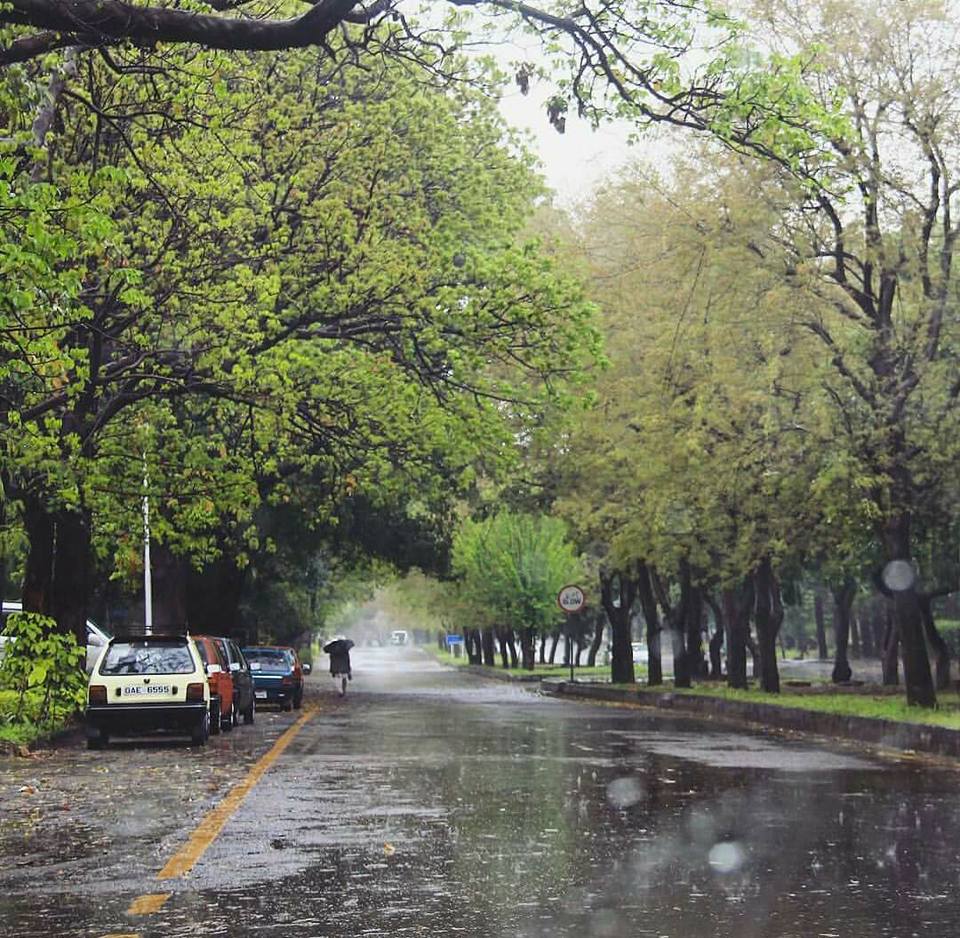 4 – Metro Station in Blue area looks stunning.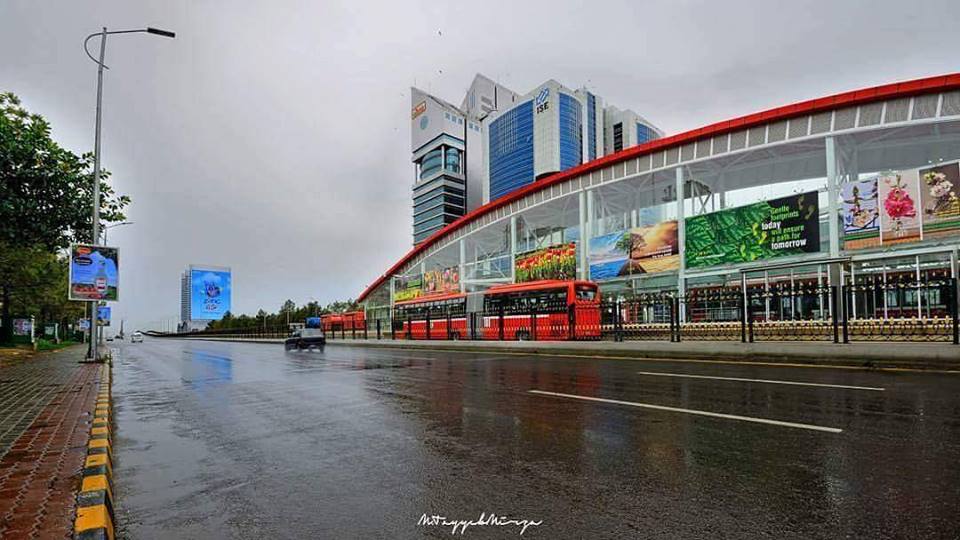 5 – The whole city looks gorgeous.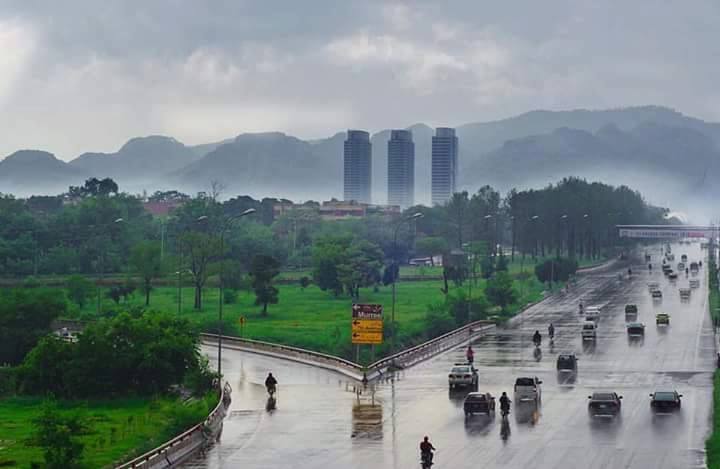 6 – Faisal Mosque shines brightly in the rainy weather.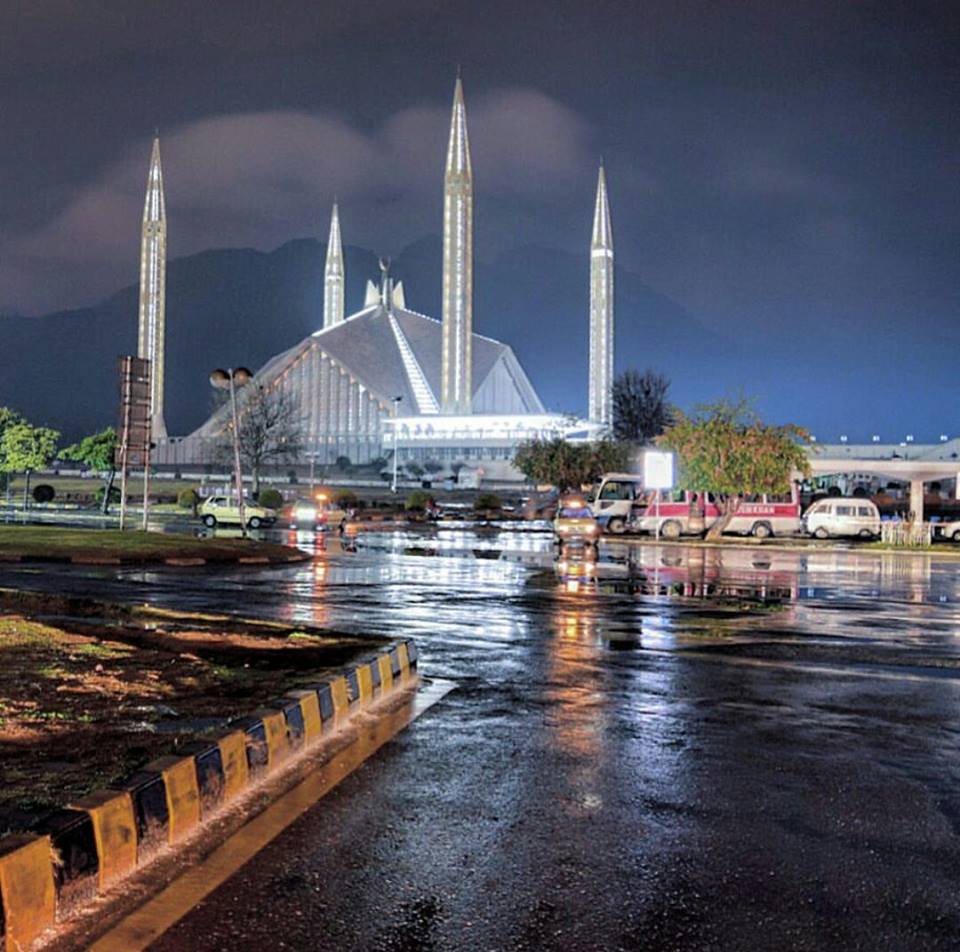 7 – Sometimes the sun shines through the clouds as it rains. And it looks stunning.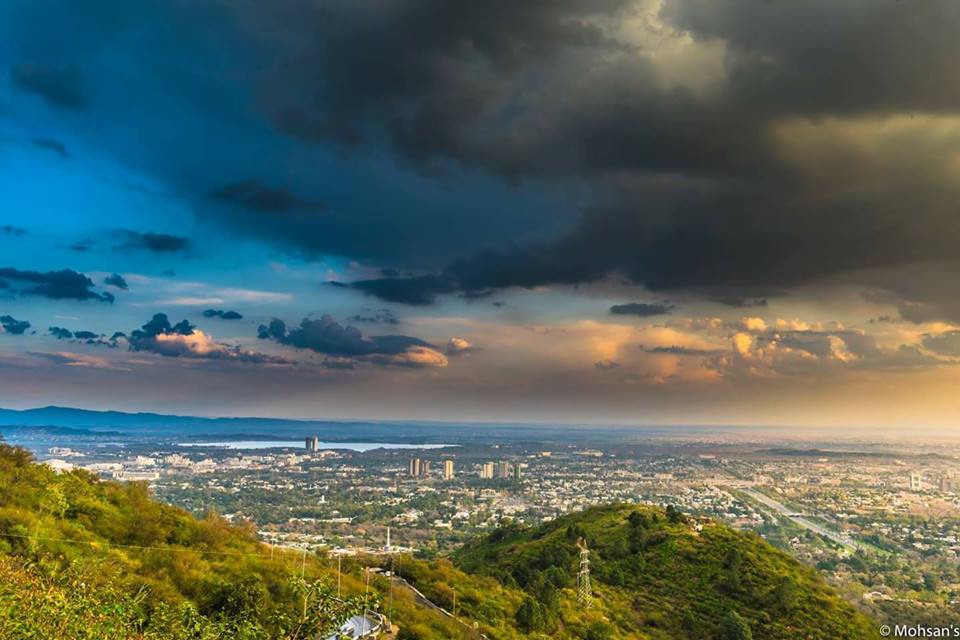 8 – Man of the locals head to Margalla hills to enjoy the beautiful weather. And this is what roads in Margalla hills look like during rain.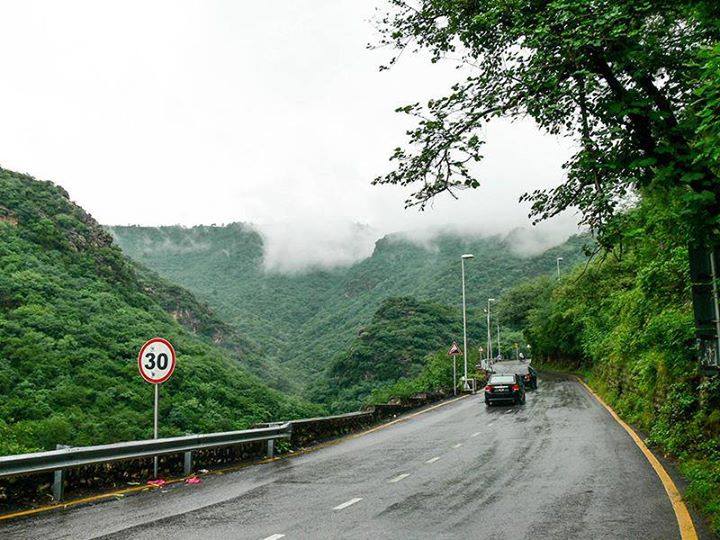 9 – Stunning View of Faisal Mosque, Blue Area, and Margalla Hills all under the dark clouds.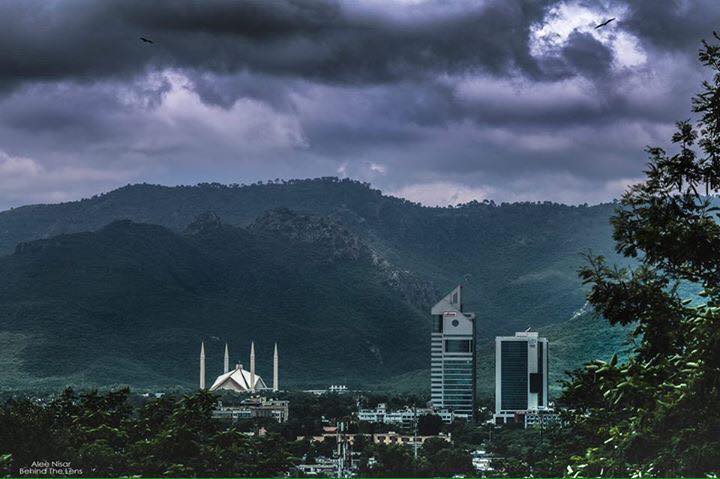 10 – A beautiful view of a road in Islamabad just before rainfall.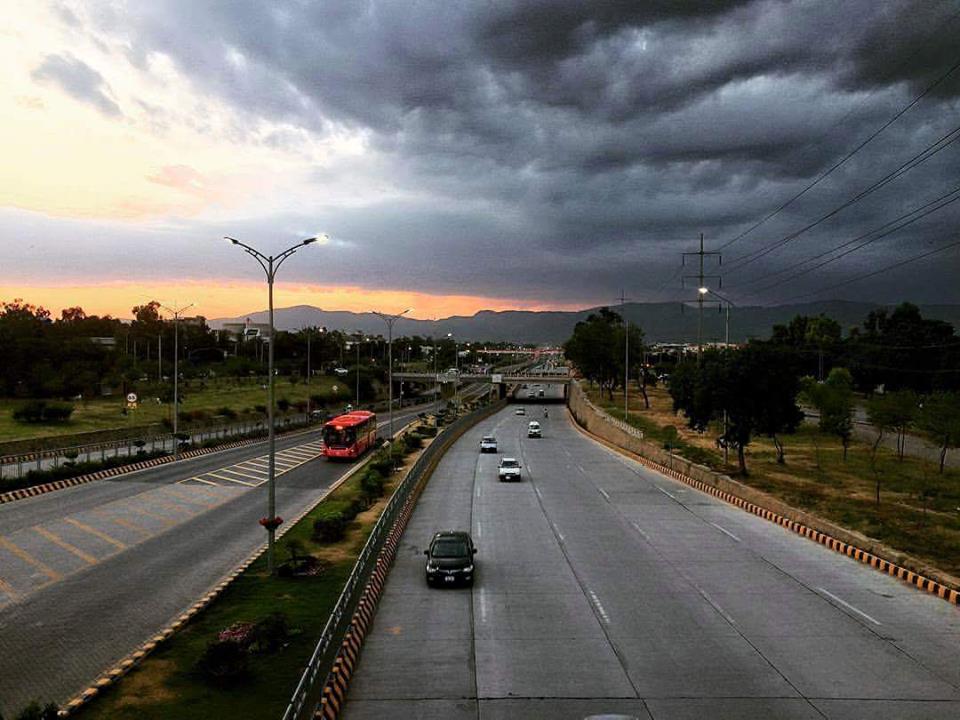 11 – It is a wonderful experience to drive around in Islamabad while it's raining.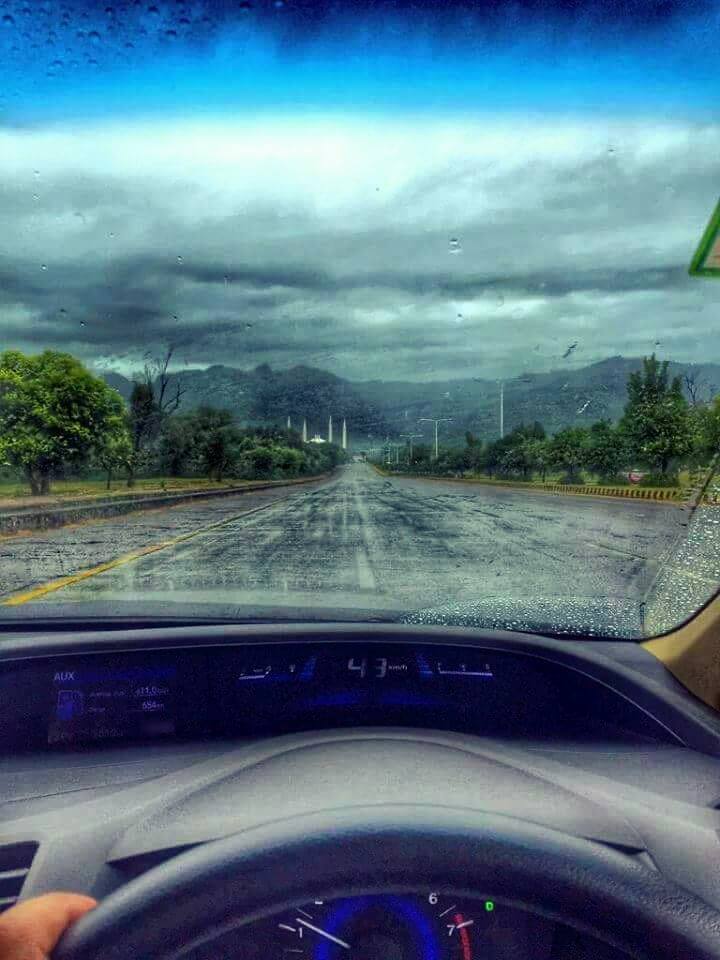 12 – Road to Monal!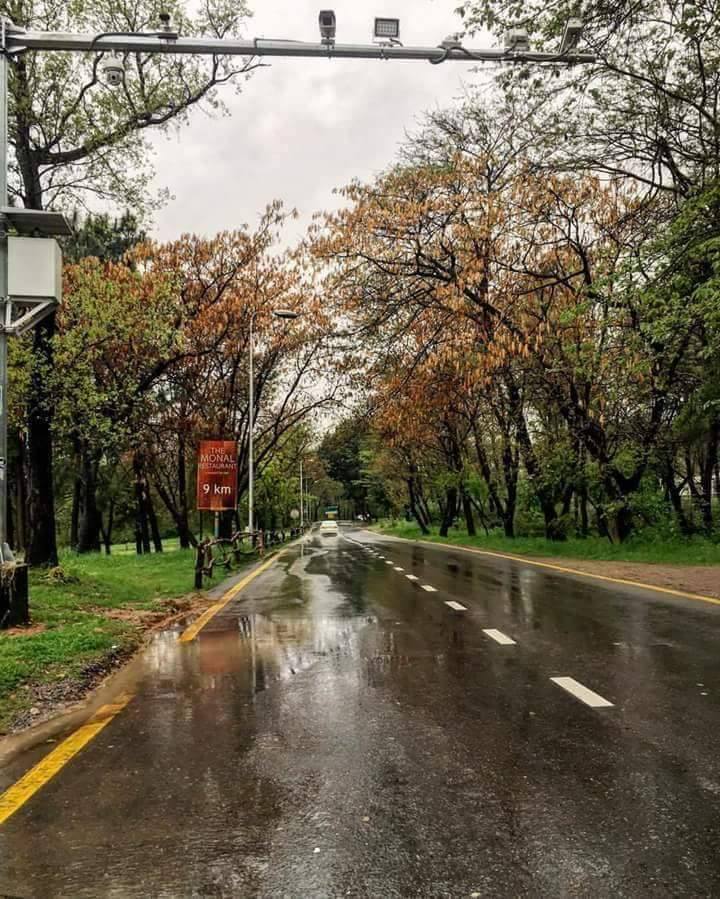 13 – View of Islamabad from Monal on a rainy afternoon.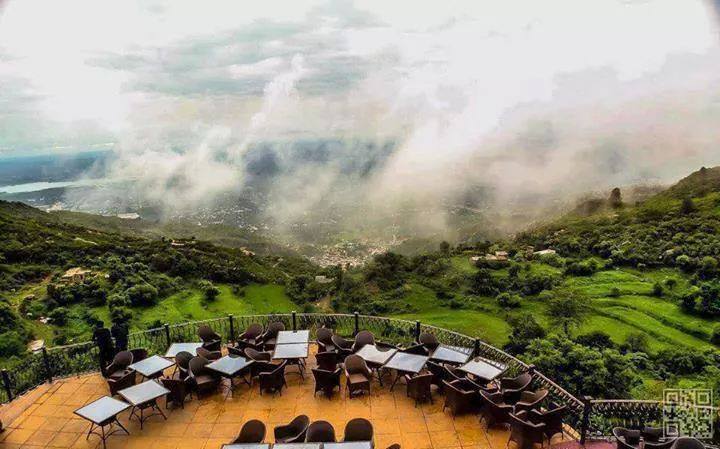 14 – Spectacular view of the Centaurus Mall.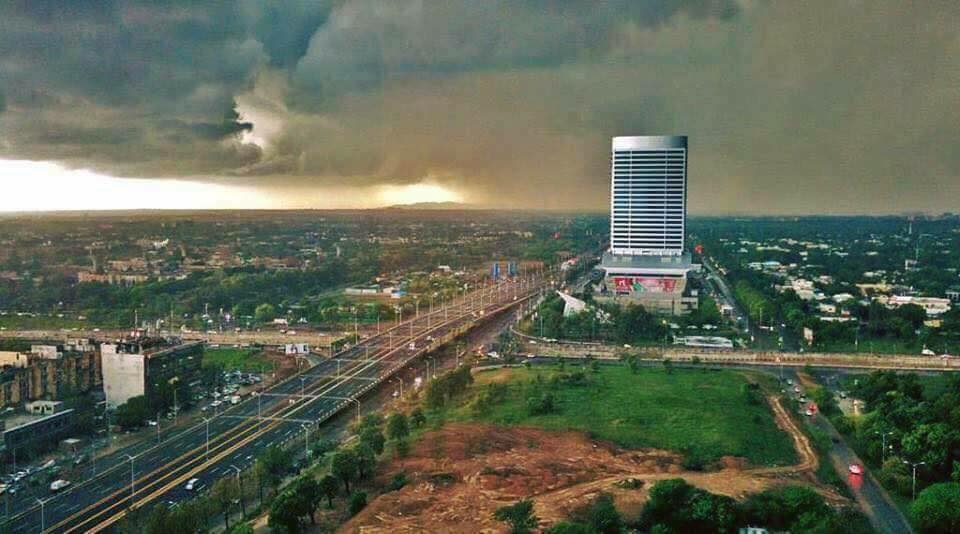 15 – Kohsar Road in Islamabad, after rainfall.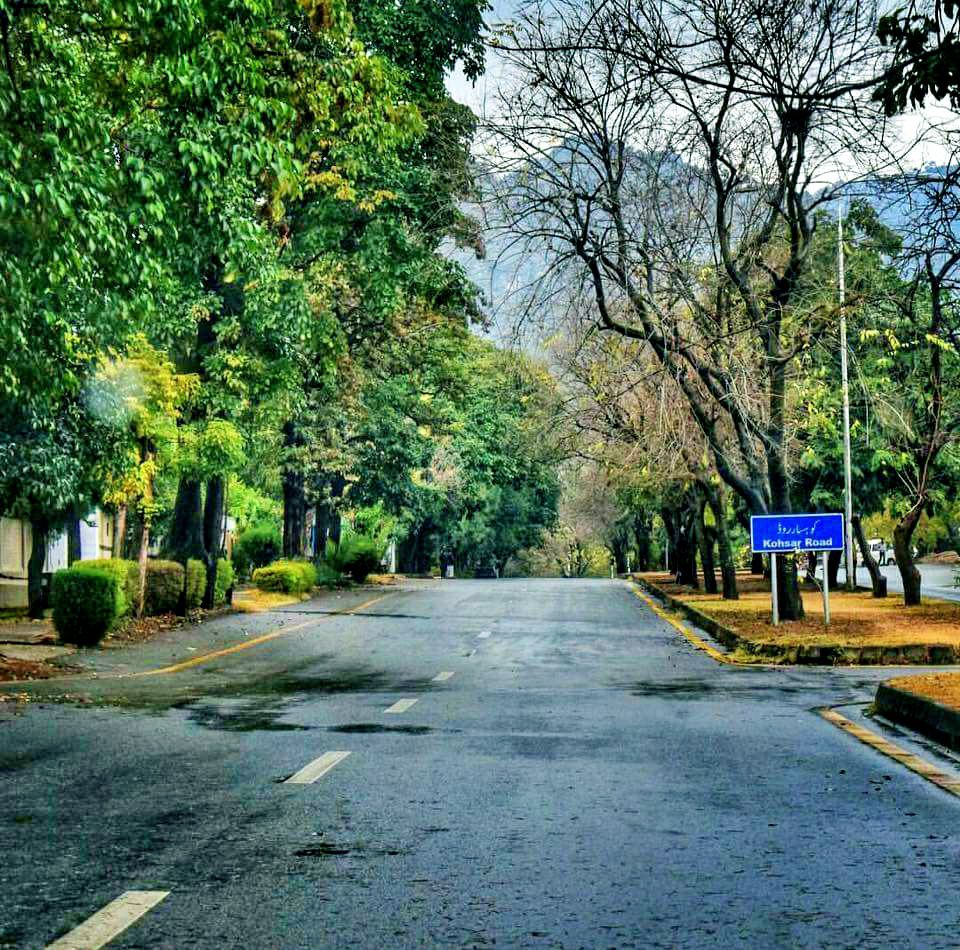 16 – Sometimes the cloud formations would surprise you.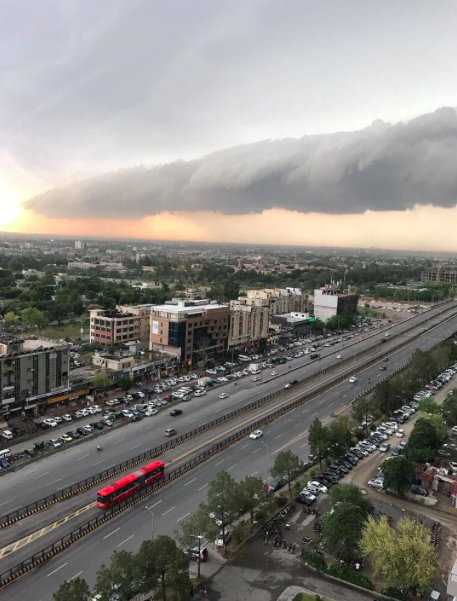 17 – Everything looks fresh after rainfall.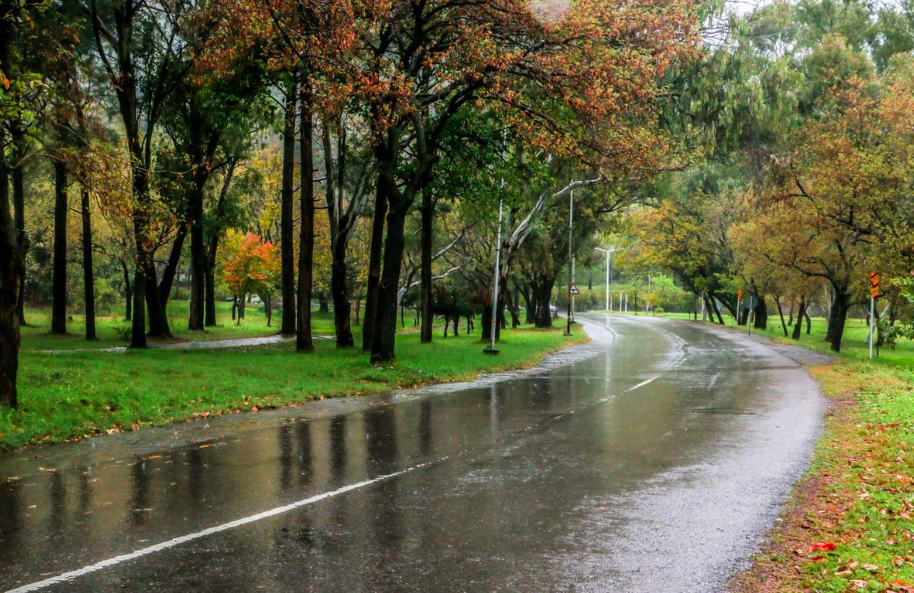 18 – A beautiful picture of Margalla hills taken from Blue Area.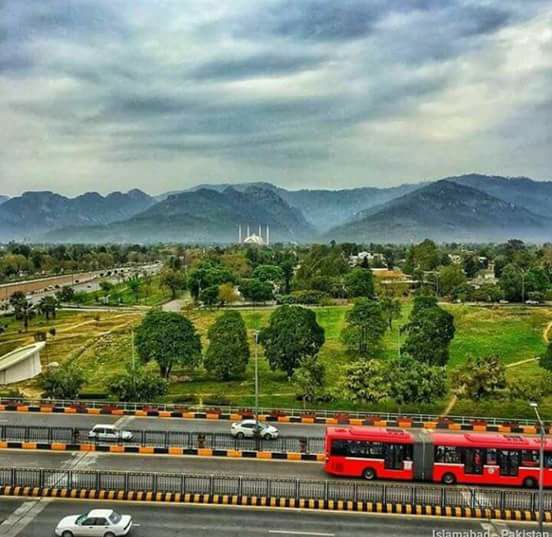 19 – View of Islamabad from Monal on a rainy night.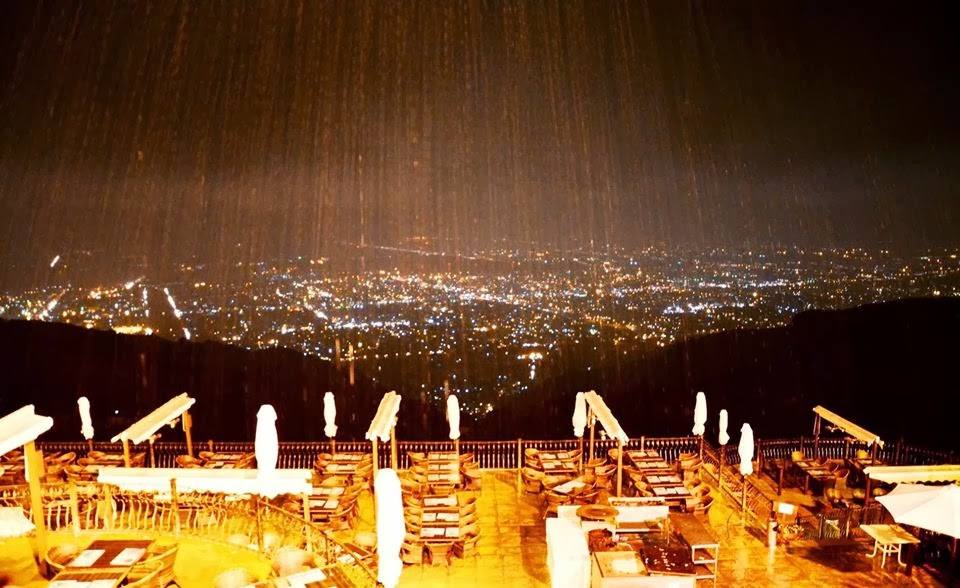 20 – Centaurus Mall, Islamabad.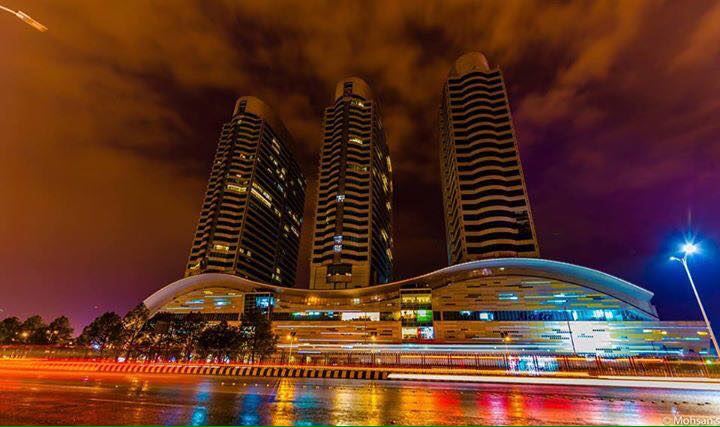 21 – A Spectacular sight of the city as it gets covered by the rainy clouds.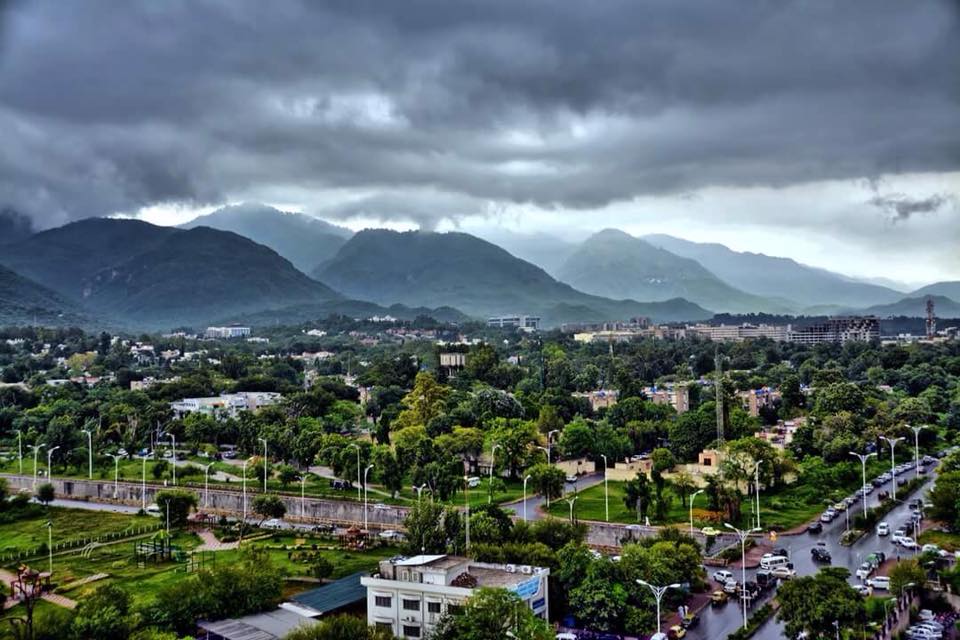 22 – Fatima Jinnah Park after rain.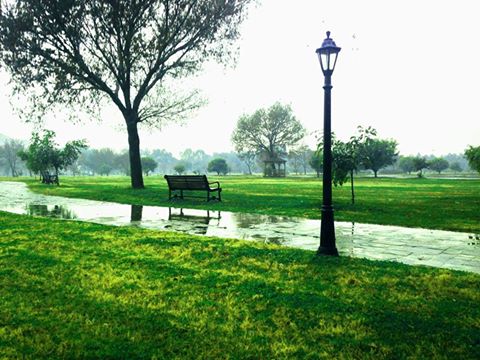 23 – This is what Rawal Dam looks like in rain.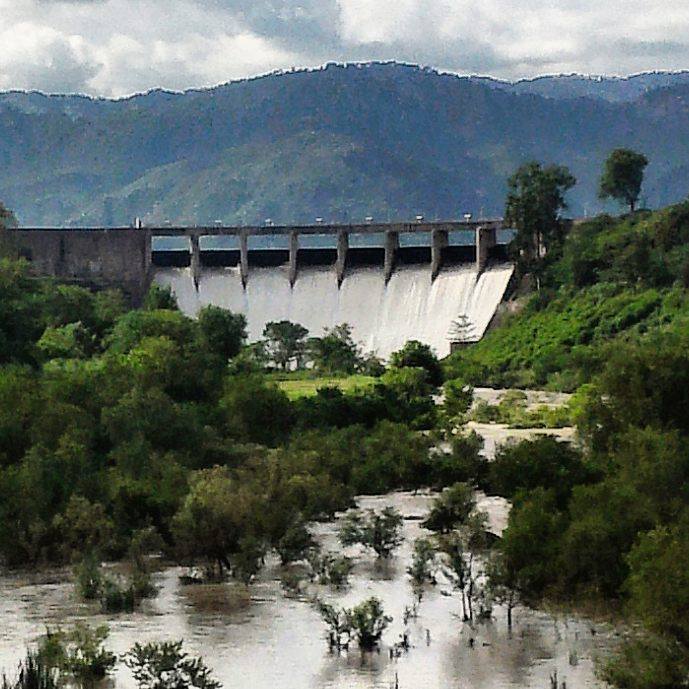 24 – Stunning aerial view of Jinnah Stadium and Rawal Lake on a rainy afternoon.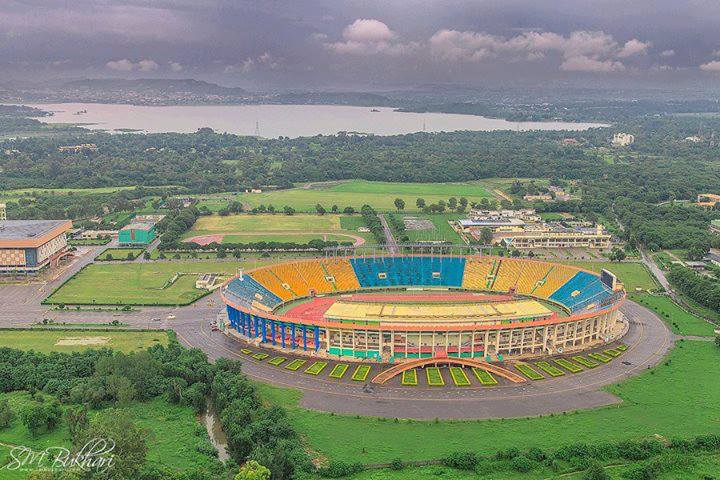 25 – The city becomes even more green after the rain.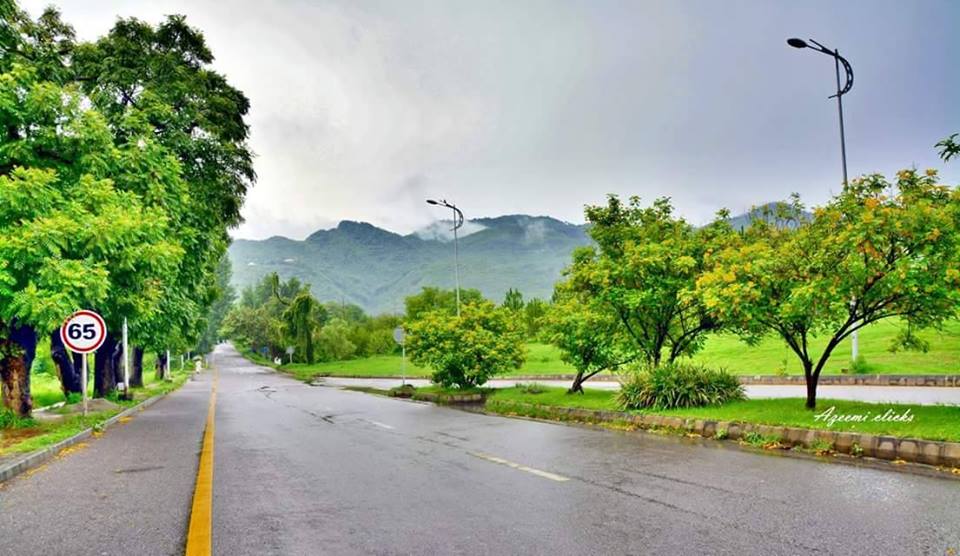 Comments
comments