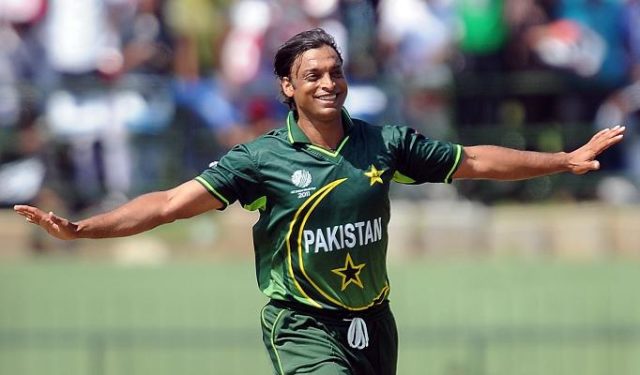 Top 10 Pakistani Fast Bowlers of All Time
When it comes to fast bowling, Pakistan has given the world of cricket some of the most skillful and talented names. Right from Pakistan's first day in international cricket to the current era, the cricketing structure has faced several problems, but the nation's ability to produce extraordinary fast bowlers has not even decreased slightly. Fast bowling in Pakistan was always a rage, but the success of Imran Khan during the 80s translated into a widespread enthusiasm among the youngsters to opt for fast bowling. This craze resulted in the arrival of some supreme talents in the form of the two Ws. Former Indian cricketer and current commentator, Ravi Shastri explained the fast bowling scenario in Pakistan by saying that they shake a tree in Pakistan and talented fast bowlers fall like leaves. So, without further ado, here's the list of the top 10 greatest fast bowlers produced by the country:
10. Mohammad Asif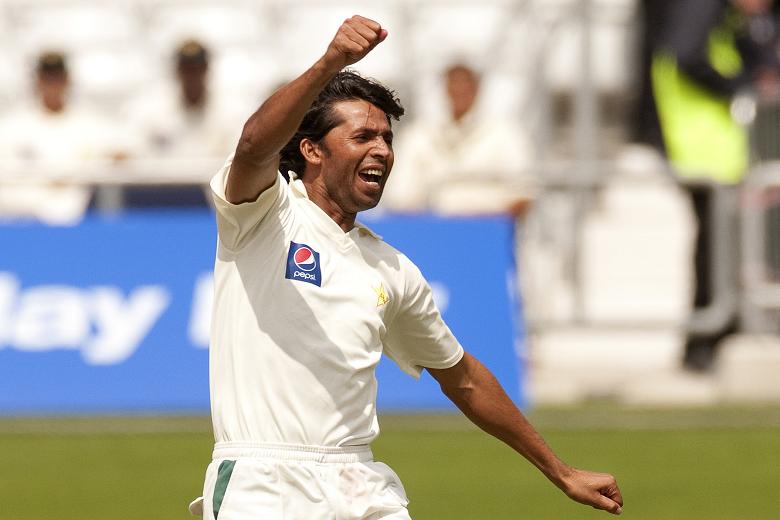 The incidents of the 2010 tour of England stained Pakistan cricket heavily. However, the bigger setback was the loss of Pakistan's most exceptional fast bowling discovery of the 21st century and that too before the 2011 World Cup. Asif was touted as the next McGrath by some experts and in the period during which he represented Pakistan, he already gave enough reasons to remember his talent for a long time. His international career has a total of 160 wickets at an impressive average of 26.5 yet. A surprise return could improve these stats considerably though.
9. Aaqib Javed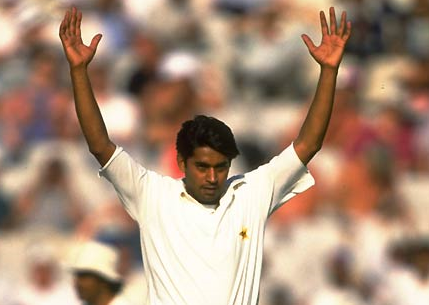 One of the many talented bowlers who represented Pakistan during the 90s but unfortunately overshadowed by the exceptional talent of the two Ws. Aaqib Javed was a handy bowler especially known for his heroics against arch rivals India. His slower ball was a treat to watch and thus made him a force to reckon with in limited overs cricket. He picked up 236 wickets in his international career at a slightly high average of 32 but in his case stats clearly don't reflect his exceptional ability.
8. Abdul Razzaq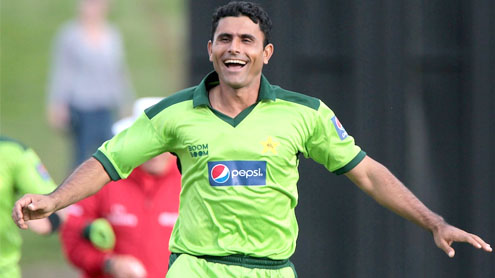 One of those players who used to win matches from impossible situations for Pakistan. He became a household name in the country after his epic performance against Srilanka at Sharjah back in 1999. Chasing just 197, Srilanka was at one stage 157 for 2, before surrendering in front of Abdul Razzaq's accurate bowling who ended up with a 5 wicket haul in the match. His tally of 388 international wickets at an average of 32.3 makes him one of the most prolific fast bowlers in the history of Pakistan cricket.
7. Sarfraz Nawaz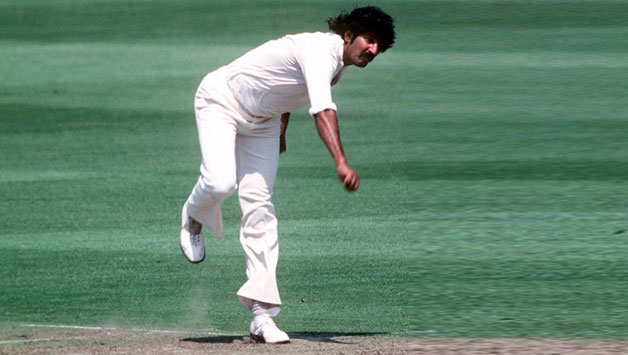 The inventor of modern day reverse swing, Nawaz  didn't have the speed of Imran Khan but was still a force to reckon with for the opposition. His iconic spell of 7 wickets for a run against Australia earned Pakistan a rare and arguably the best victory on Australian soil ever. His 240 international wickets might appear to be less but they surely were enough to highlight his ability as a fast bowler.
6. Umar Gul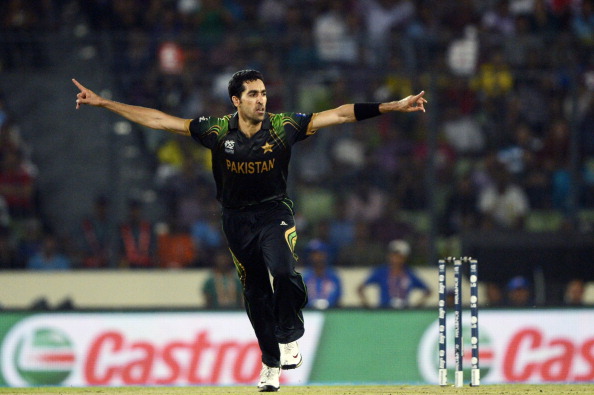 The retirement of the Sultans of Swing after the disappointing performance in the 2003 World Cup left a huge gap to be filled in the Pakistani side. Umar Gul was one of the first bowlers to step up. Later on, he became one of Pakistan's go-to bowlers too. His performance during Pakistan's 2009 T20 World Cup triumph will always remain in the hearts of Pakistani Cricket fans. He's one of the only five bowlers from Pakistan to pick up more than 400 international wickets.
5. Shoaib Akhtar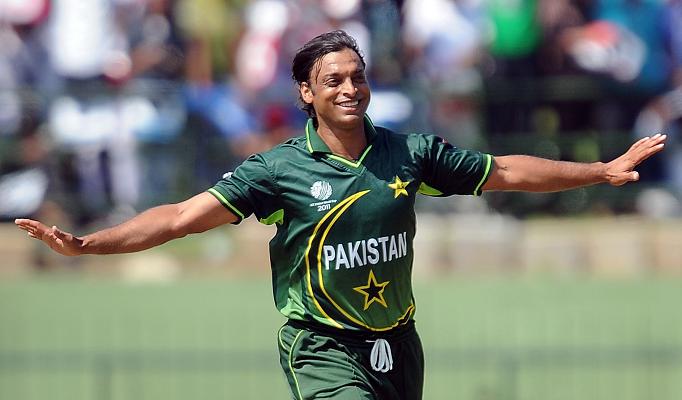 While a few people still hold the view that Jeff Thomson was the fastest bowler ever, a vast majority have always believed that Shoaib Akhtar was quicker than anybody else without a doubt. His career suffered badly due to injuries and disciplinary issues but that doesn't cast a doubt on his immense ability. Wasim Akram once expressed his sadness over the fact that Akhtar couldn't utilize his talent to the fullest and thus would be remembered as the fastest bowler ever and not the best fast bowler ever. His tally of 438 international wickets is still quite impressive.
4. Fazal Mahmood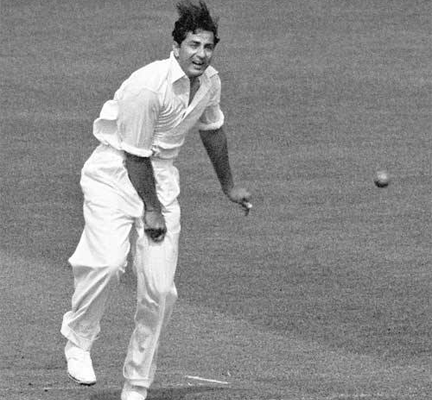 Before the arrival of Nawaz, Khan, Akram or Younis; there was a guy called Fazal Mahmood who is often termed as the spiritual father of Pakistan's pace bowling. His 139 international don't reflect a high number, but these figures were responsible for some of Pakistan's earliest and most celebrated triumphs. His average of 24 reflects his skills while his strike of 71 reflect the struggle and discipline that the game demanded back then.
3. Waqar Younis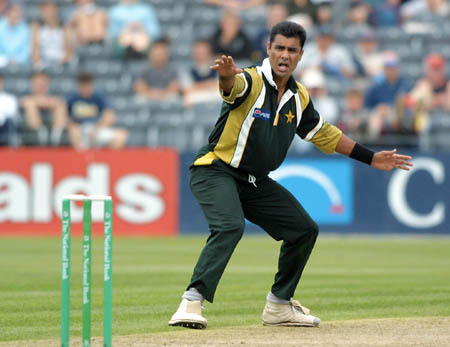 Not many people know that the young and quick Waqar Younis was Pakistan's go-to guy before the 1992 World Cup. His injury however shattered the dreams of this young guy to hold the world cup trophy. He was fearsome, devastating and unbelievable as a bowler. His career strike rate of 36.6 shows his ability to take quick wickets. However, he couldn't control his problem of leaking the runs at most of the occasions and thus his average and economy rate in the limited overs might not reflect the best of numbers in those departments. But still, 789 wickets are more than enough to show the caliber that this guy possessed.
2. Imran Khan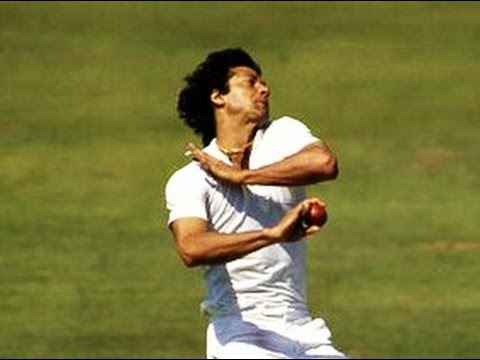 Arguably the greatest cricketer ever produced by Pakistan, but a slightly lower ranked when it comes to bowling. Khan's rise in the 80s not only helped Pakistan in attaining success globally, but it also helped in spreading the love for fast bowling across the country. His 544 wickets at an average of 24 might not be the best figures from a Pakistani in those departments, but his ability to play till the last bowl helped in strengthening his legacy. Also, his mentor-ship and guidance to develop young breed of fast bowlers like Wasim, Waqar and Aaqib can't be ignored.
1. Wasim Akram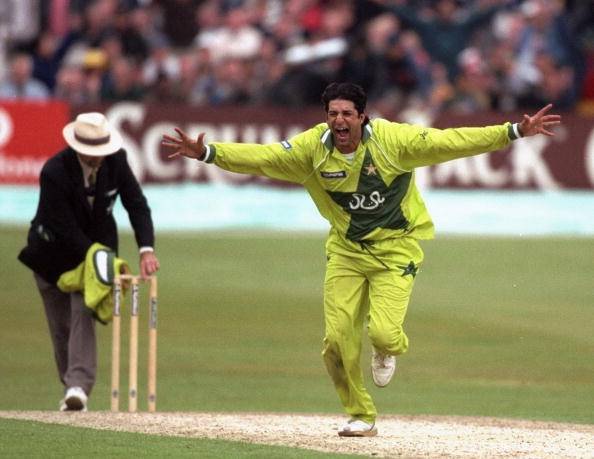 The greatest left-arm fast bowler ever, Wasim Akram would be a strong candidate even for the title of the best fast bowler ever. The left arm quick used to make the ball dance in the same way a snake charmer forces a snake to groove. A Pakistani cricket fan can never forget two of the most iconic deliveries of his career, bowled during the 1992 World Cup Final. His tally of 916 international wickets makes him the highest wicket taker for Pakitan in history. His impact was so huge that you can't expect this record to be broken anytime soon.
Comments
comments