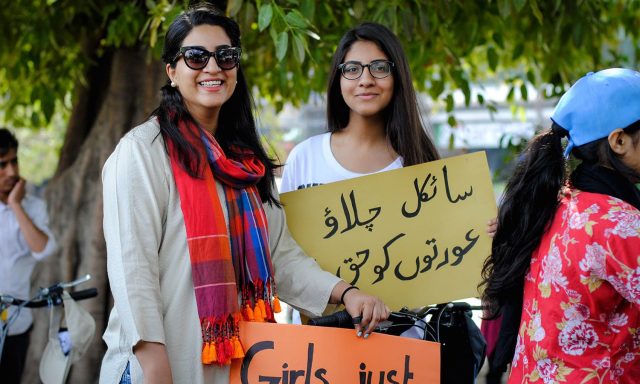 Women old and young from all walks of life took to the streets in the provincial capital on International Women's Day as part of an 'Aurat March'. According to the organizers of the event, the goal was to get women to come out on the streets and help them reclaim public spaces. They said they were marching in solidarity with women all over the country, and globally, to celebrate the women's struggle and to make a promise together to carry the torch of resistance until women were treated equally in the society.
Similarly, two days ago, Karachi played host to a group of around 20 bicyclists on Sunday, as a group of girls held a rally to reclaim their rights to a safe space and to normalize the concept of girls riding bicycles on the roads of the country. The rally, titled 'Girls on Bikes', was hosted by Girls at Dhabas, a group that promotes women claiming public spaces.  It was a moment of pride to see the girls paddle through the streets of their country, claiming their ownership of the land.
Not surprisingly, many passer-bys tried to discourage the girls by hurling taunts and insults but the girls kept moving forward, keeping in mind that the whole purpose of doing this activity is to grow against all social stigmas and to make the taunts of the society background noise.
It was quite a liberating experience for females of all ages who proved to the world that Pakistan is not a country that imprisons it's women and sky is the limit for all individuals in our nation, regardless of their gender.
Both of these movements have generated a hate campaign online. Social Media has been abuzz with people pitching in their two cents on whether "aurat march" and "girls on bike" conform to standards of society, some merely comment on the "beihayaai" of the women asking for equal rights, some brand them as "feminazis" while others downright refuse to believe that women in Pakistan is oppressed. This comes as a gentle reminder of the privilege Pakistani men grow up with that limits men to realize and deal with the notions of women starting to realize their oppression. Patriarchy is not only hurtful towards women, but men themselves. Research and studies show that men all around the world are experiencing severe emotional withdrawals that allows them to express emotions productively. The untreated emotions fester within, often at time exploding out in forms of rape and violence. Whereas women are generally looked upon as "house makers" and "carrying the generation forward".
Aurat March and Girls on bikes seeks to challenge and combat against these very notions that don't allow women the same opportunities as men. It is meant to shake, squirm and make the men of Pakistan uncomfortable. It is meant to display strength and courage, something not commonly associated with the roles of women in Pakistan. However, the context is almost always lost on social media. Messages and slogans from Aurat March and Girls On Bikes have been making rounds on social media with men commenting, sharing and re-editing pictures to come up with negative messaging (go figure) ultimately proving as to why Pakistan desperately needs a woman revolution.
We believe in equal opportunities for women, not only in their homes, but in workplaces. In spirit of this support we have compiled a comprehensive gallery of pictures from both events accompanied by misogynistic messaging. Our aim with this blog is to help in the fight to make men realize how & why women of this country are oppressed and to generate a shift in traditional roles of masculinity that are not toxic.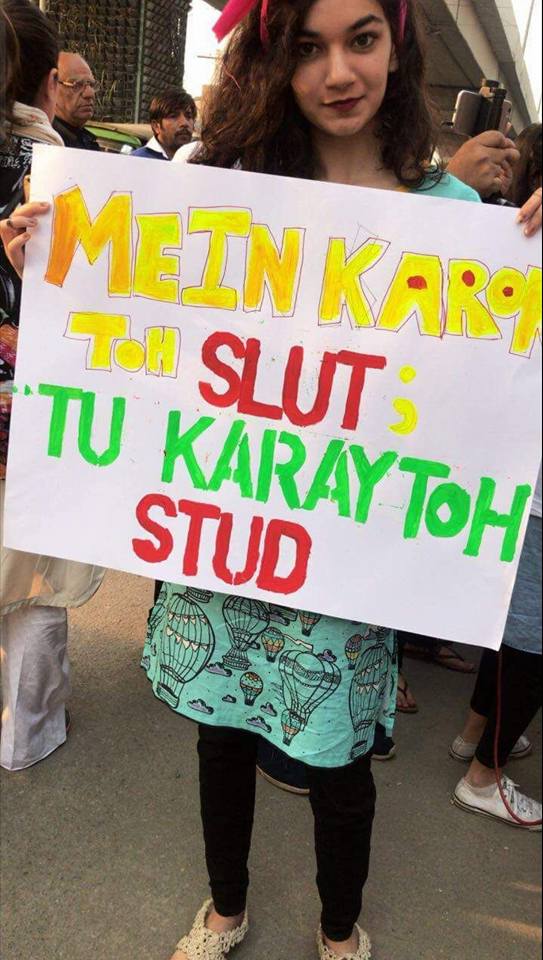 In a country where men are congratulated on getting a "bandi" or a "bachi" and women are not allowed to marry of their own choice despite it being written in our Holy book goes a long way to say this slogan is justified. The following comments on the post also reveal just how ignorant and low people can get.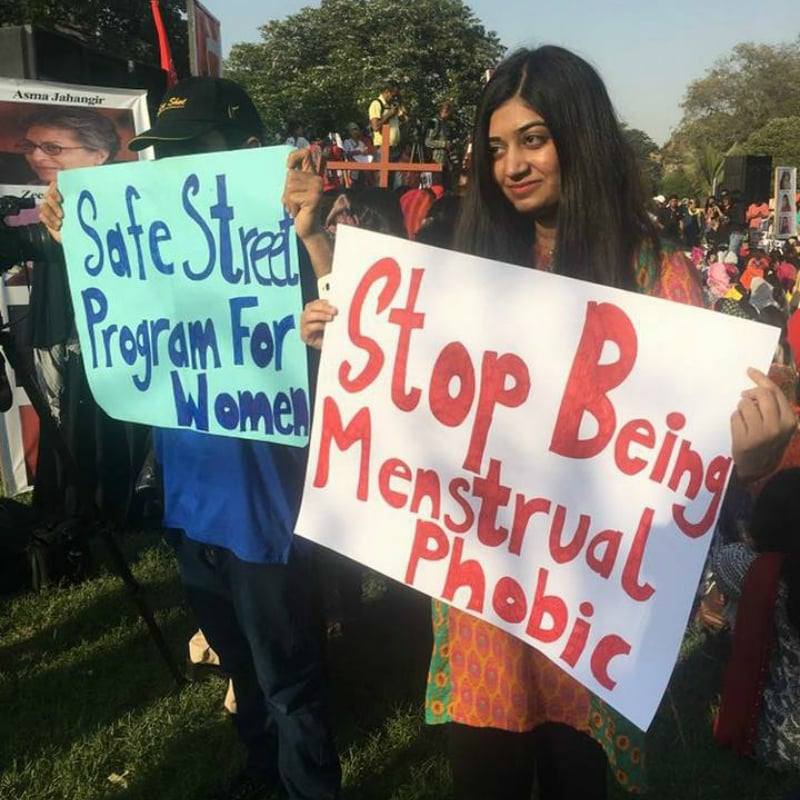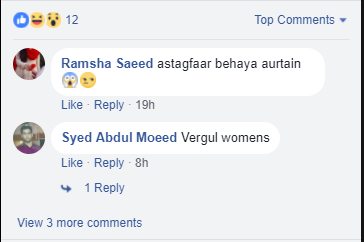 In a country where girls are taken out of schools, and family members are told periods are satanic, this slogan comes at the right time. The only thing "vergul" is your spellings my dear.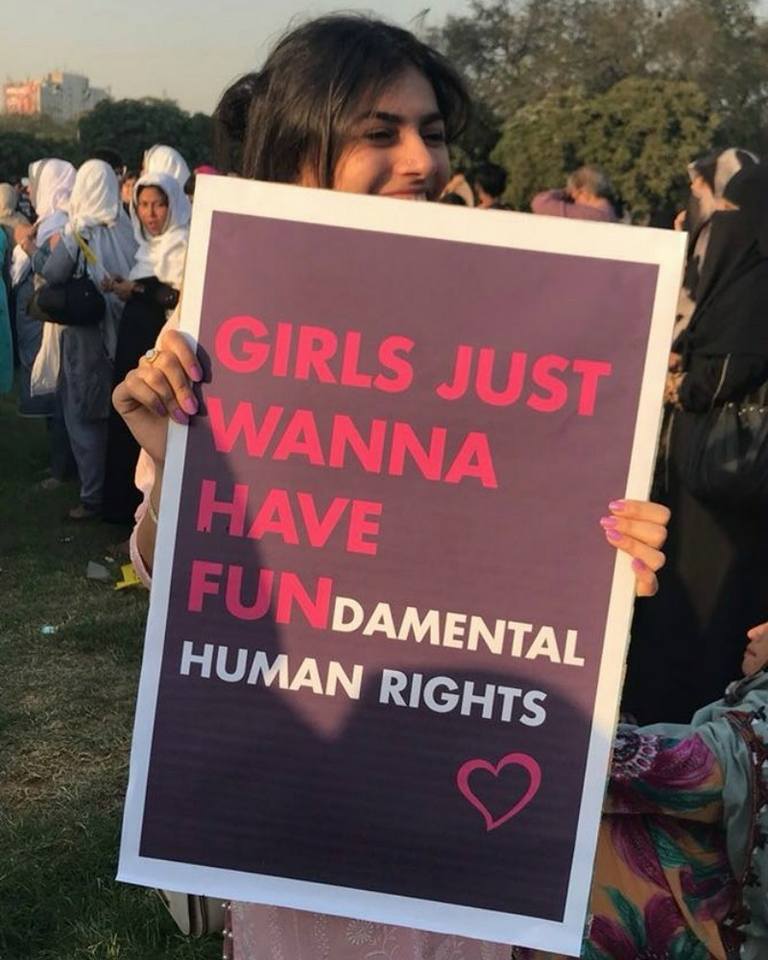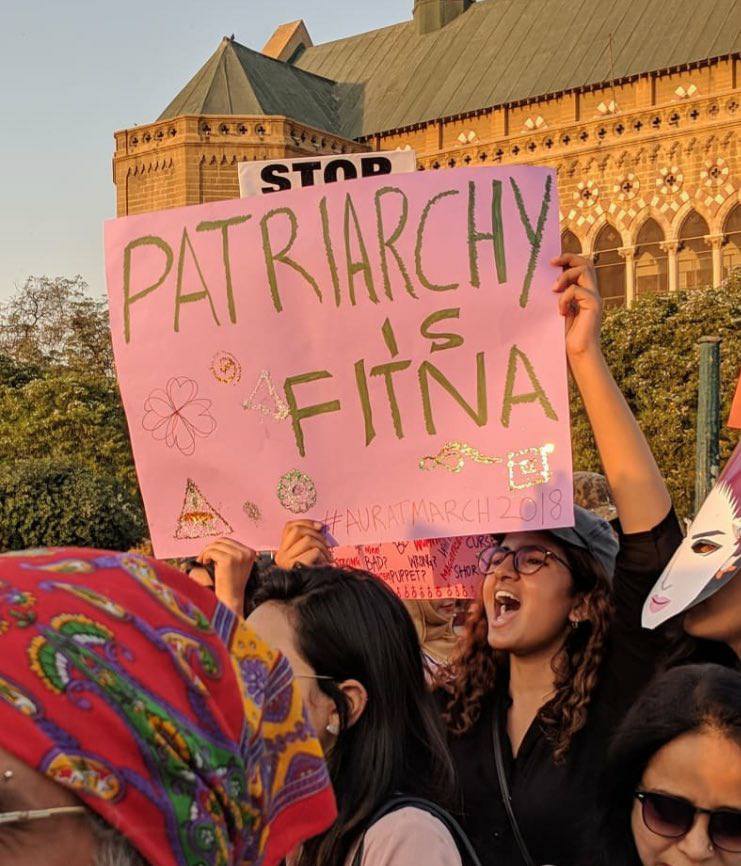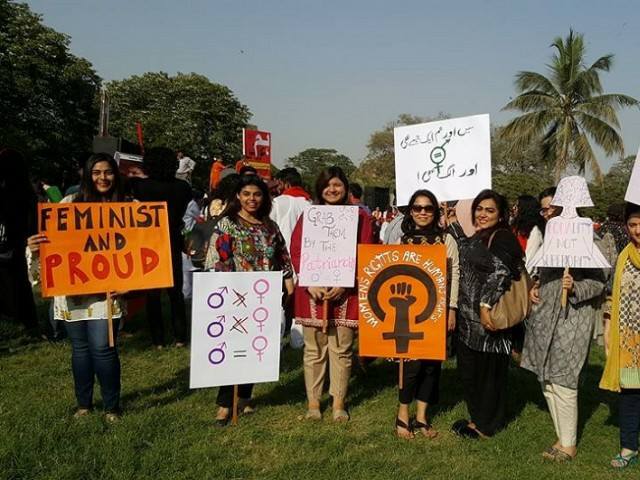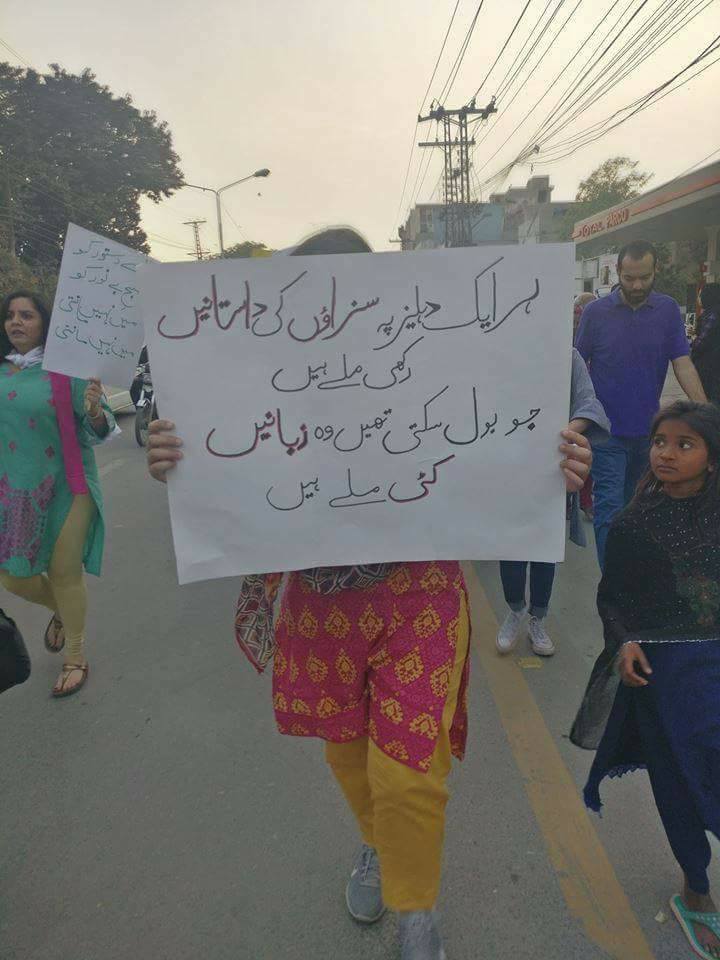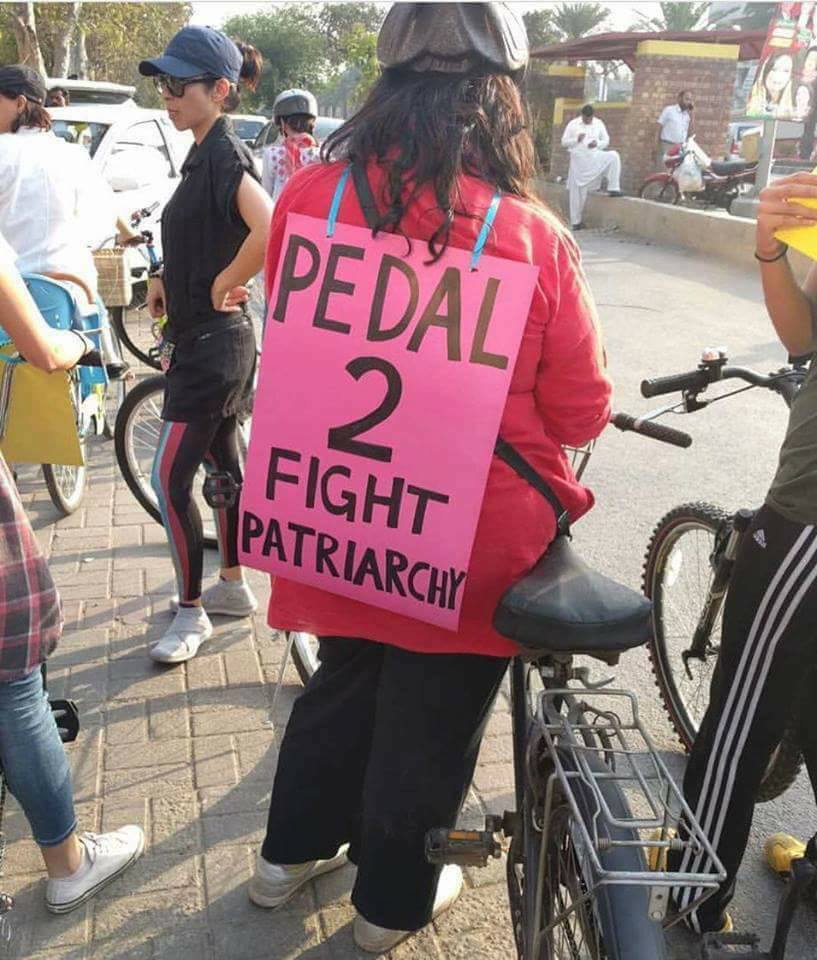 Men dont put their nose into other peoples business. They put their penis.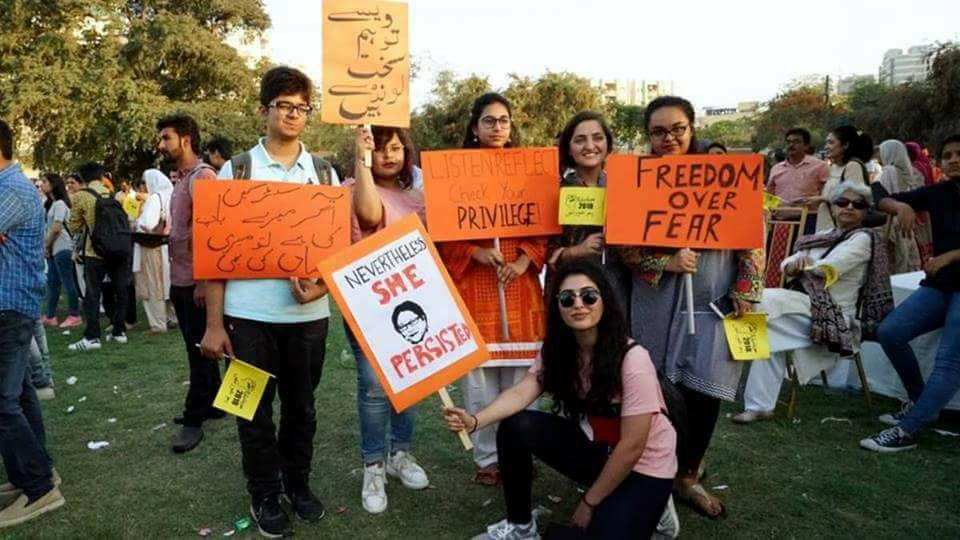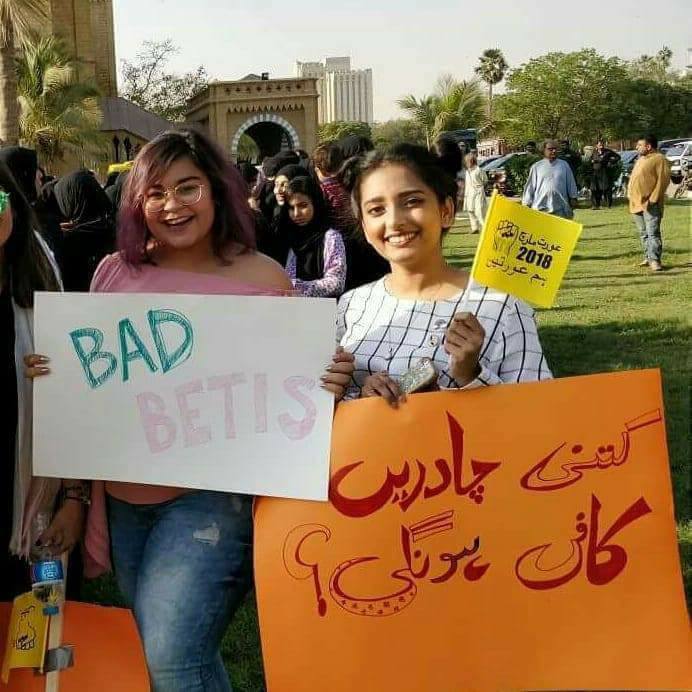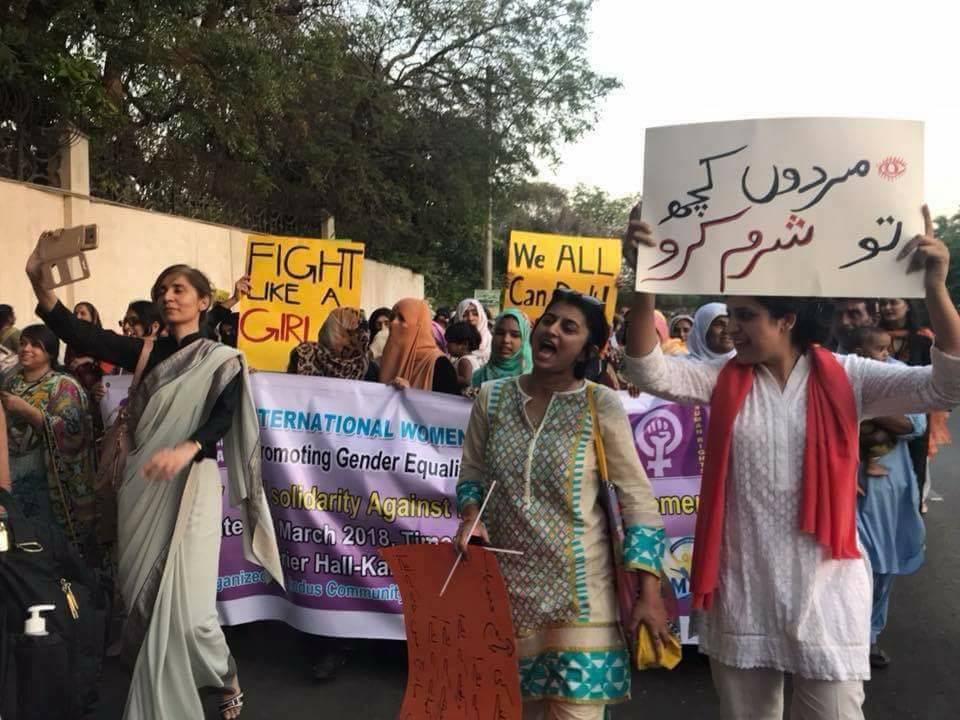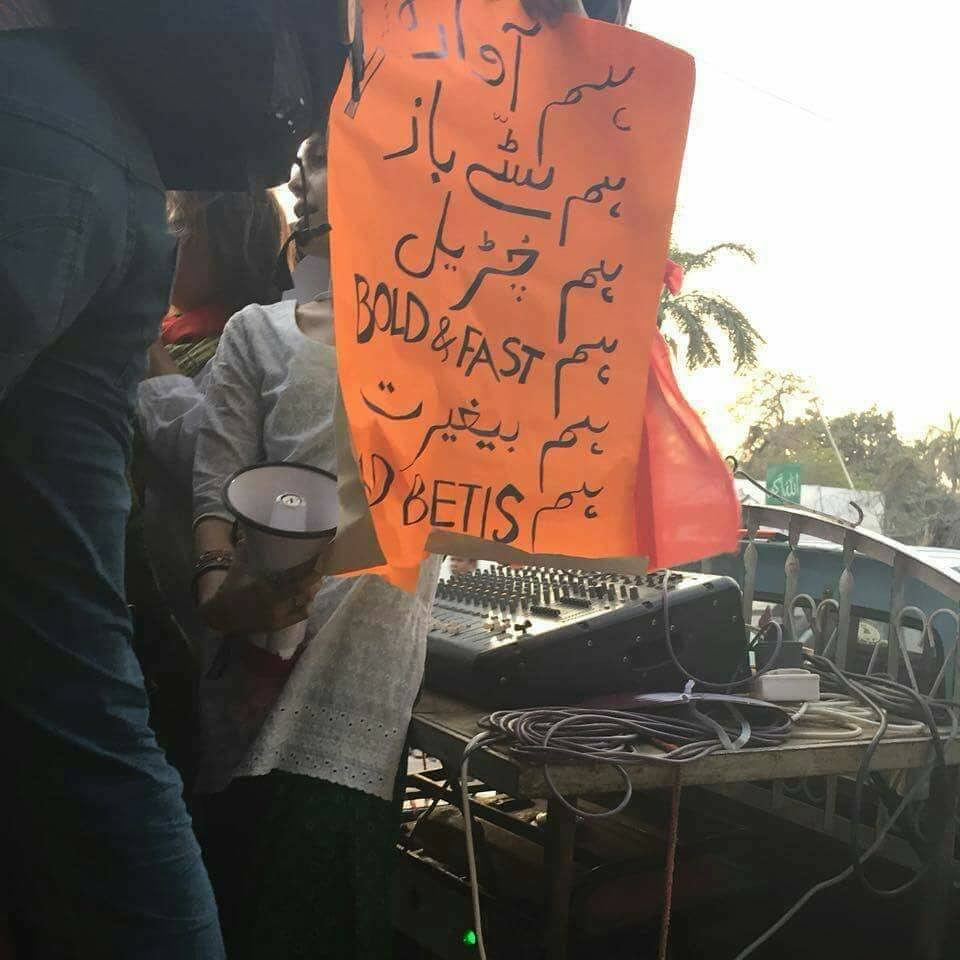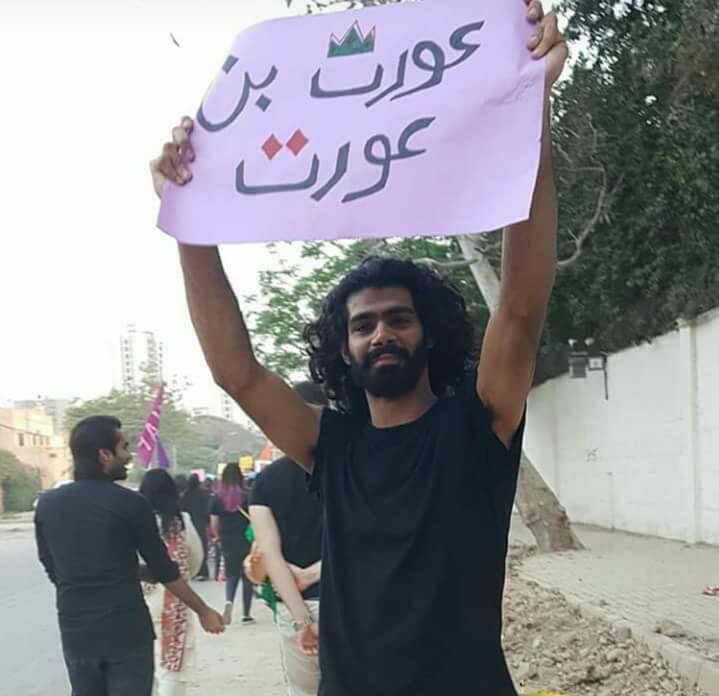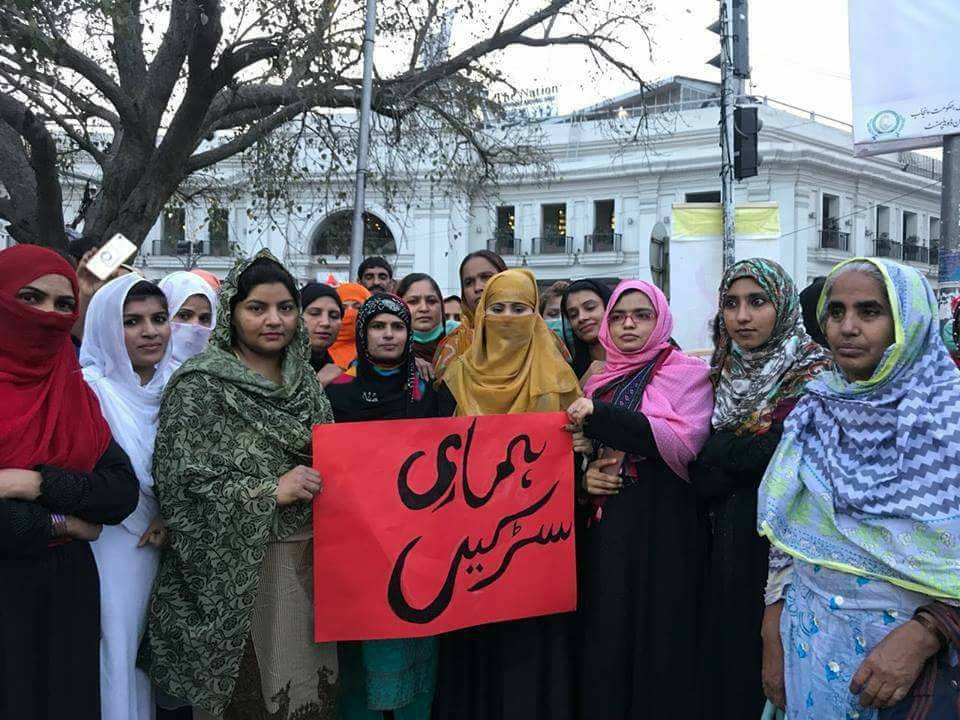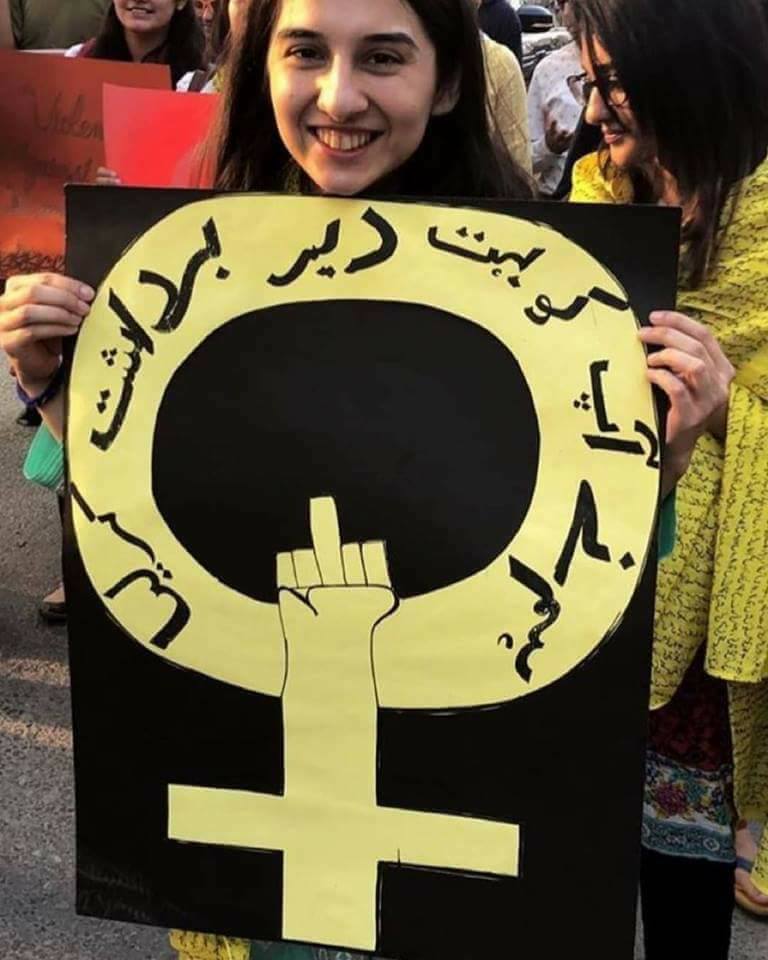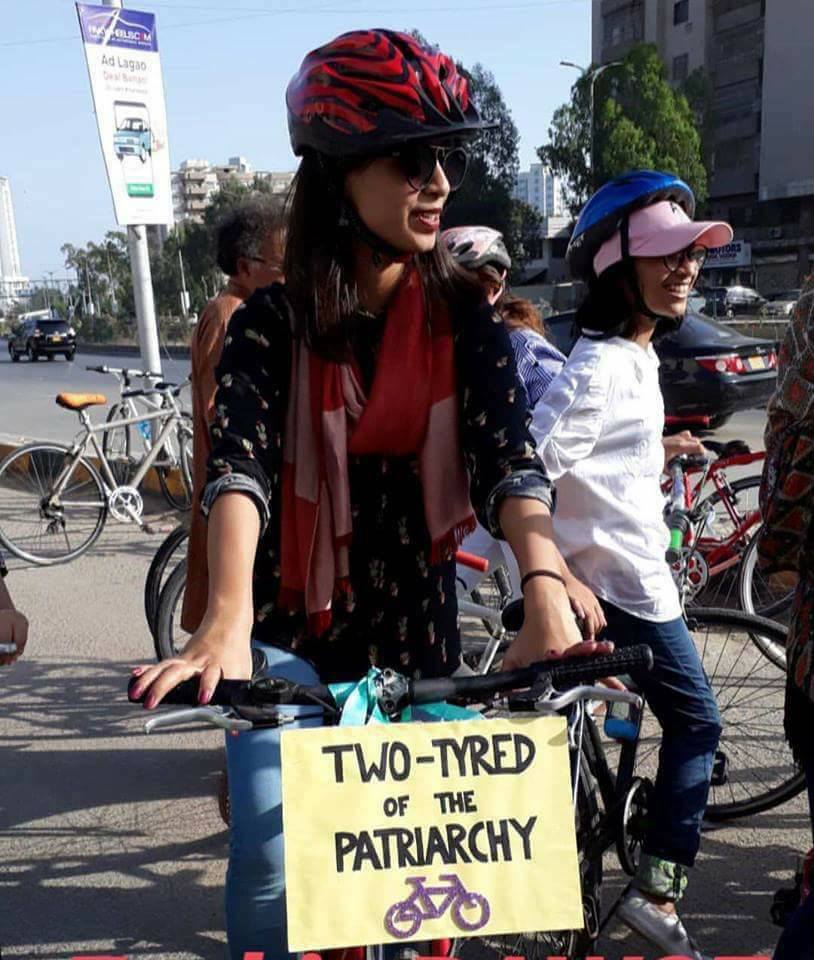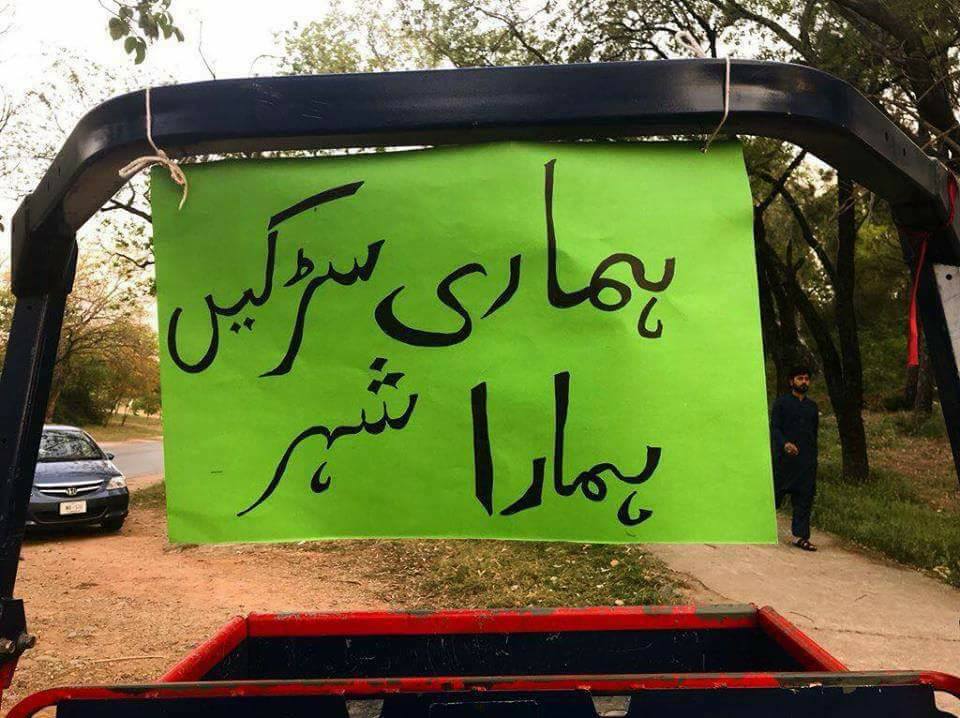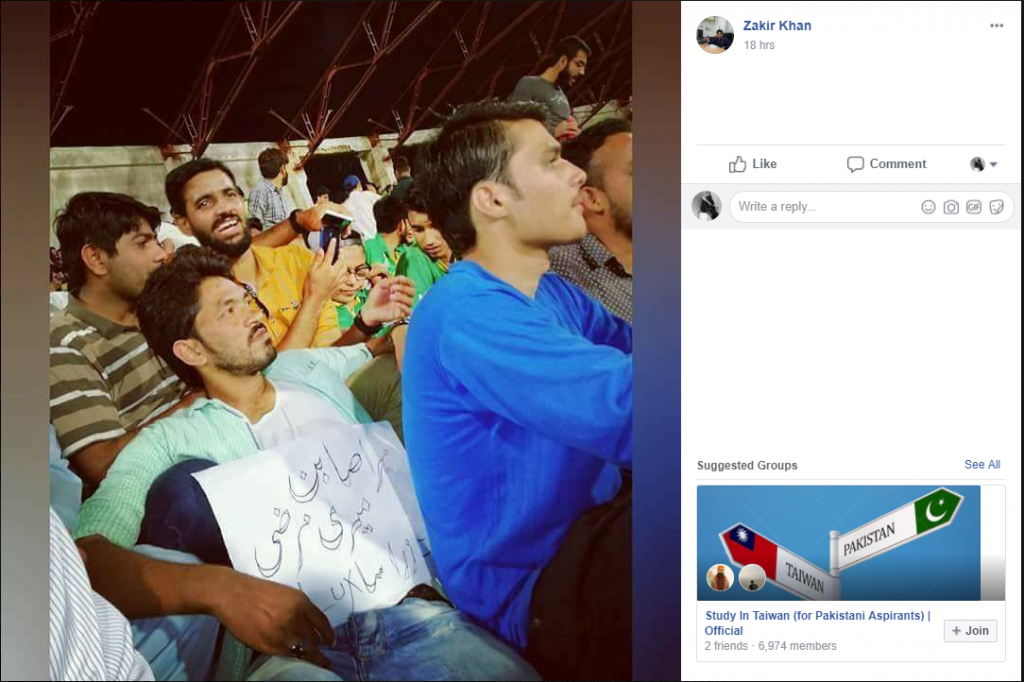 If Men wont leave inanimate objects alone as well then how can women survive?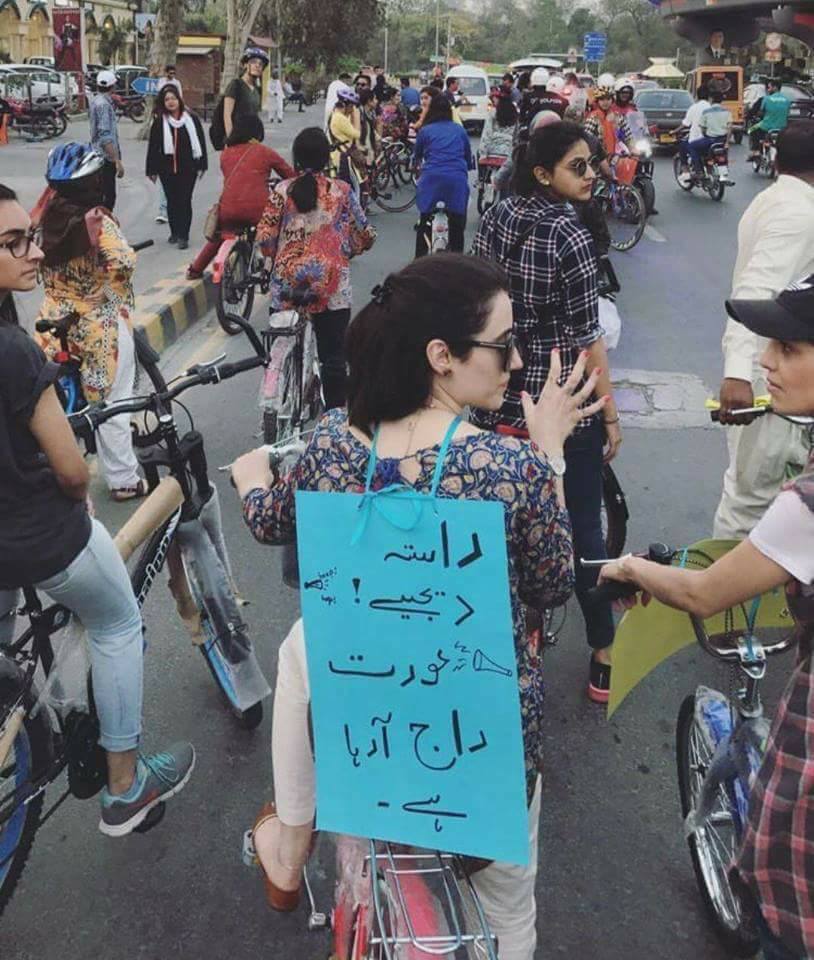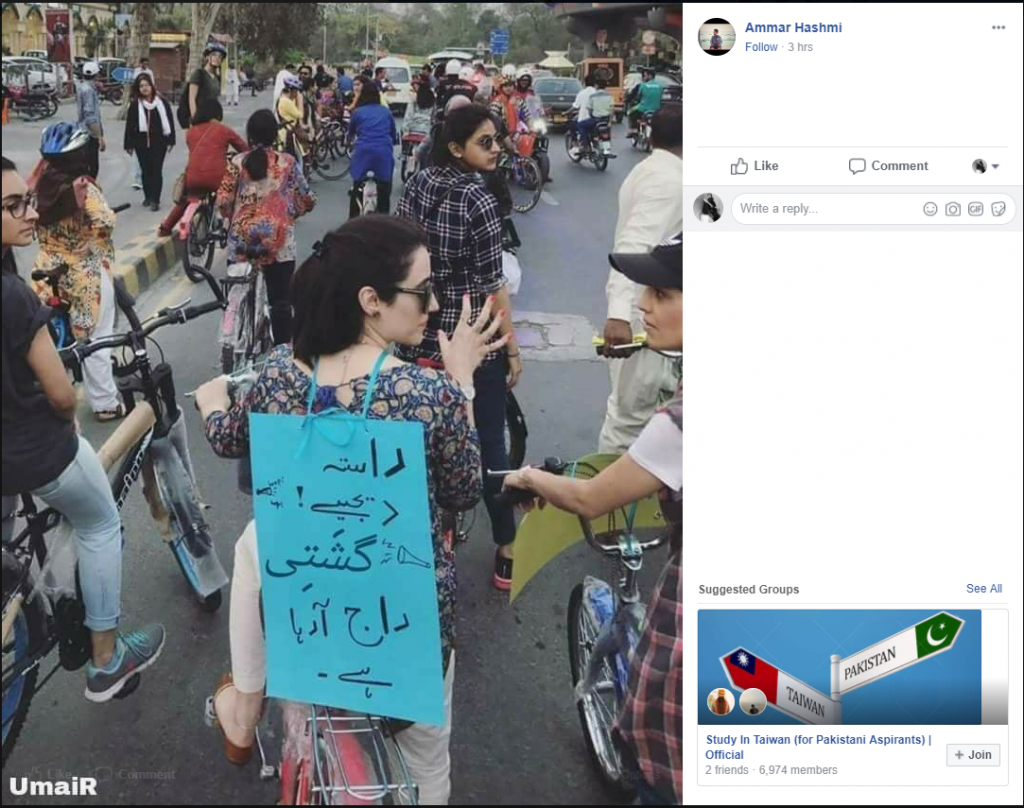 Men just dont want to share the road. Because in kay "baap" ki sarak hai.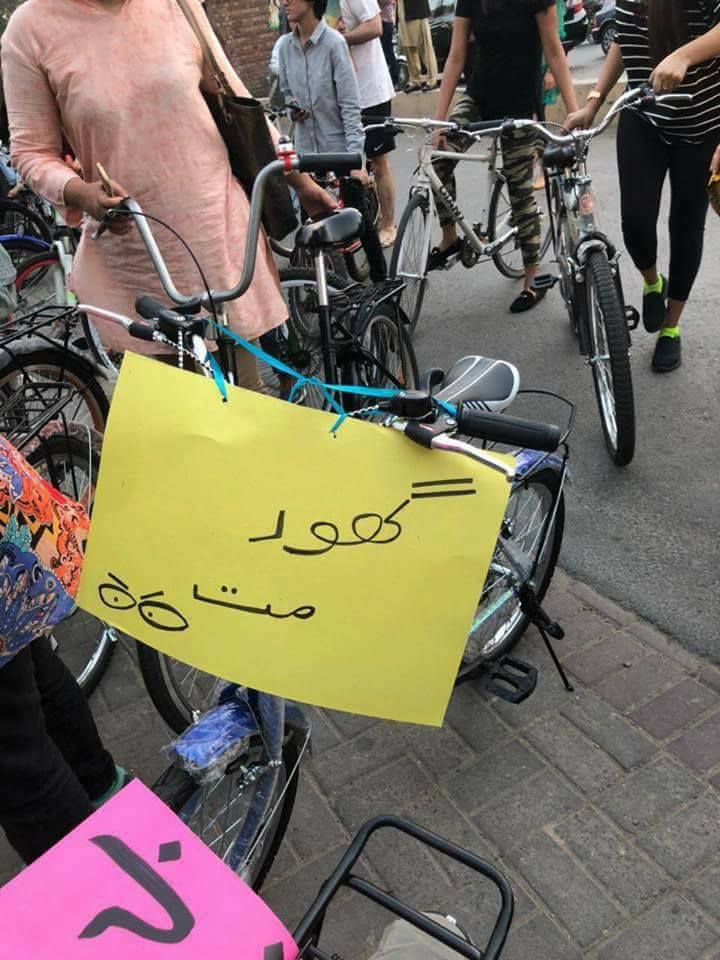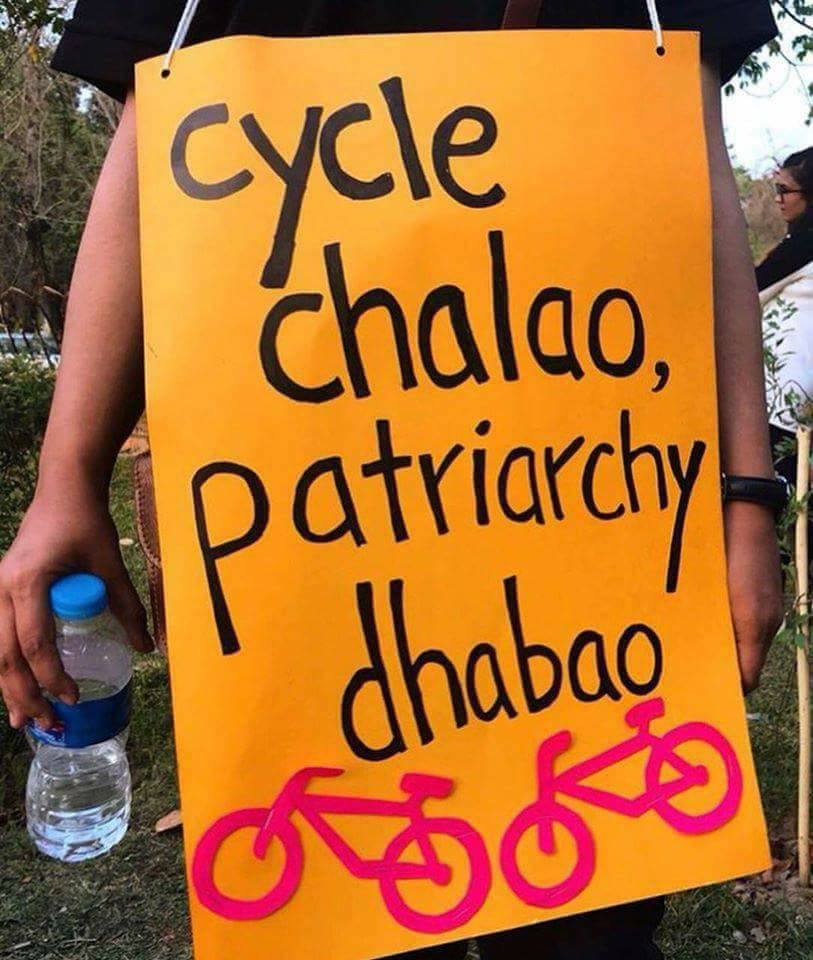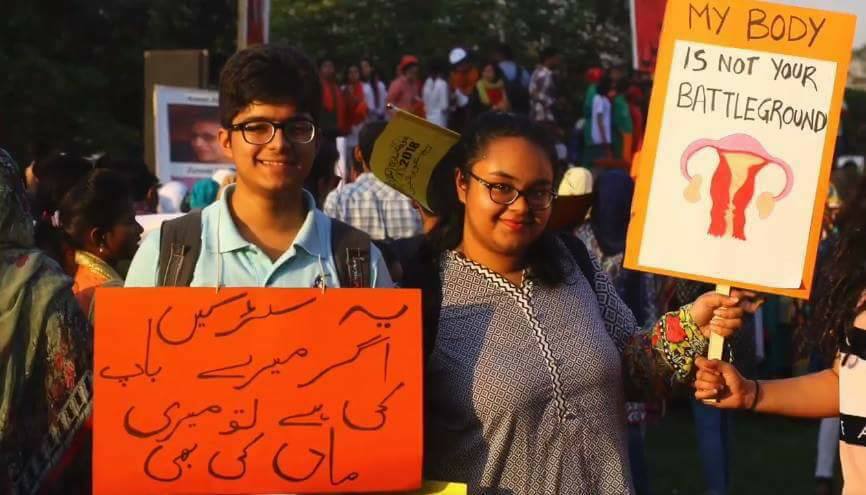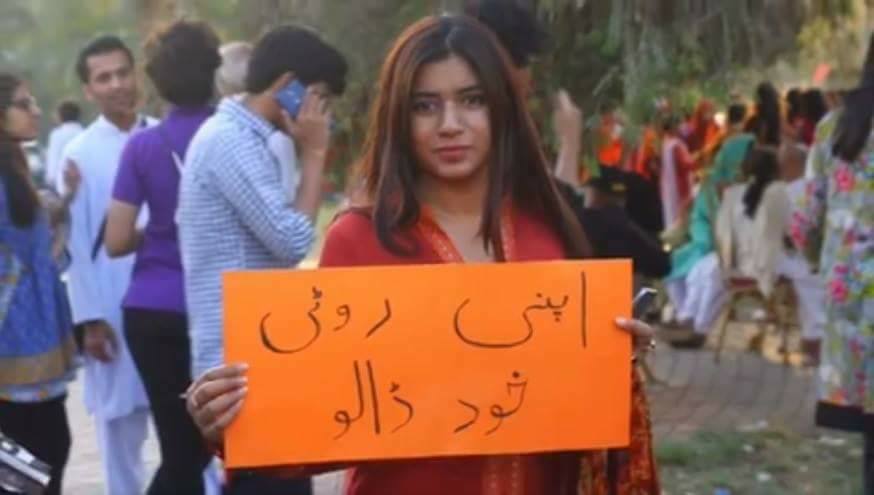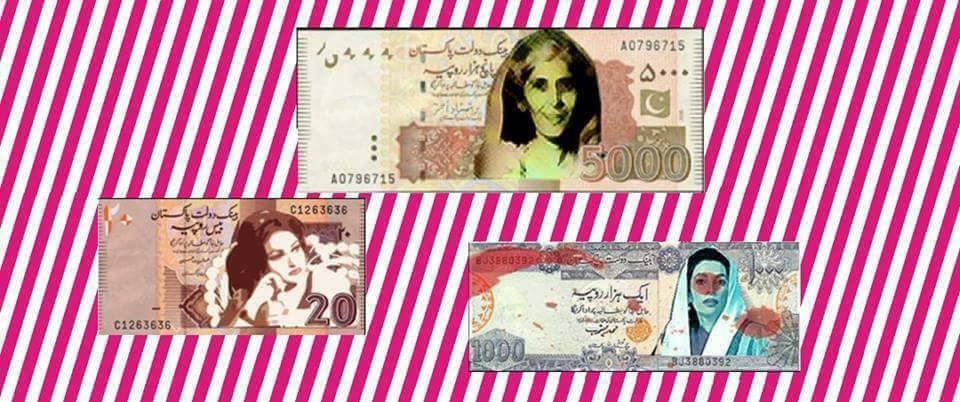 This image is not meant to say that Quaid-e-Azam does not deserve his spot on money but rather to show a proposition that women have been involved in the struggle of our country's independence and workings for a long time. It would not be different to see our female icons appear on our money to show girls and women all over the country the efforts that have been made.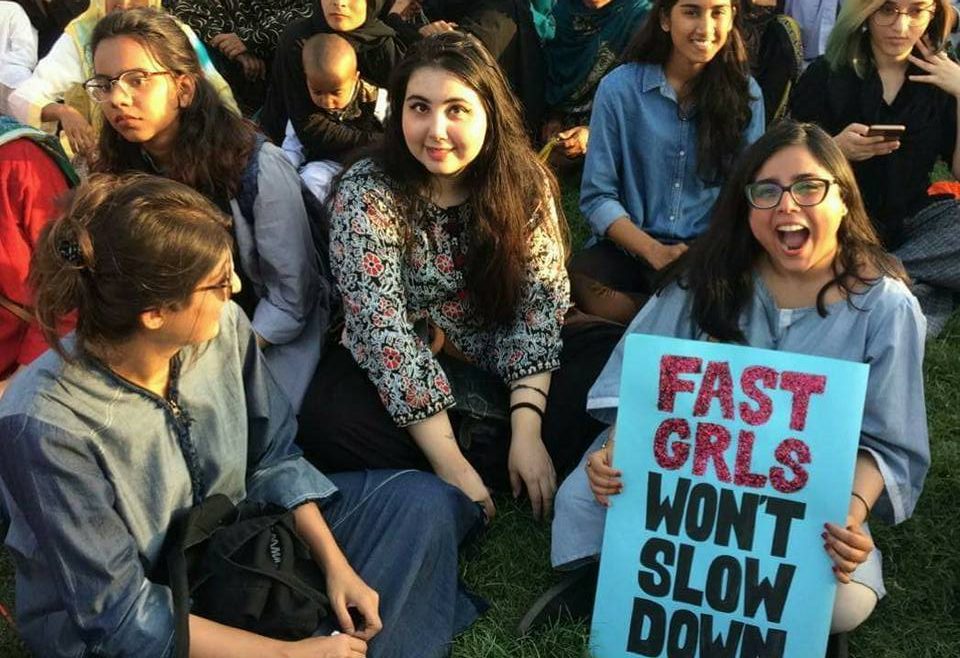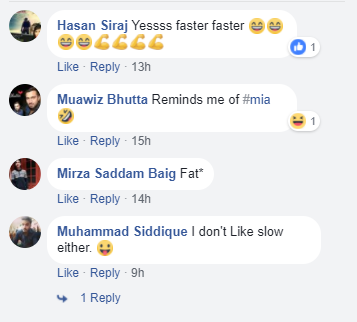 Sex is always a joke for men in Pakistan. Perhaps that explains the high divorce rates.
The following 2 placards successfully broke the internet.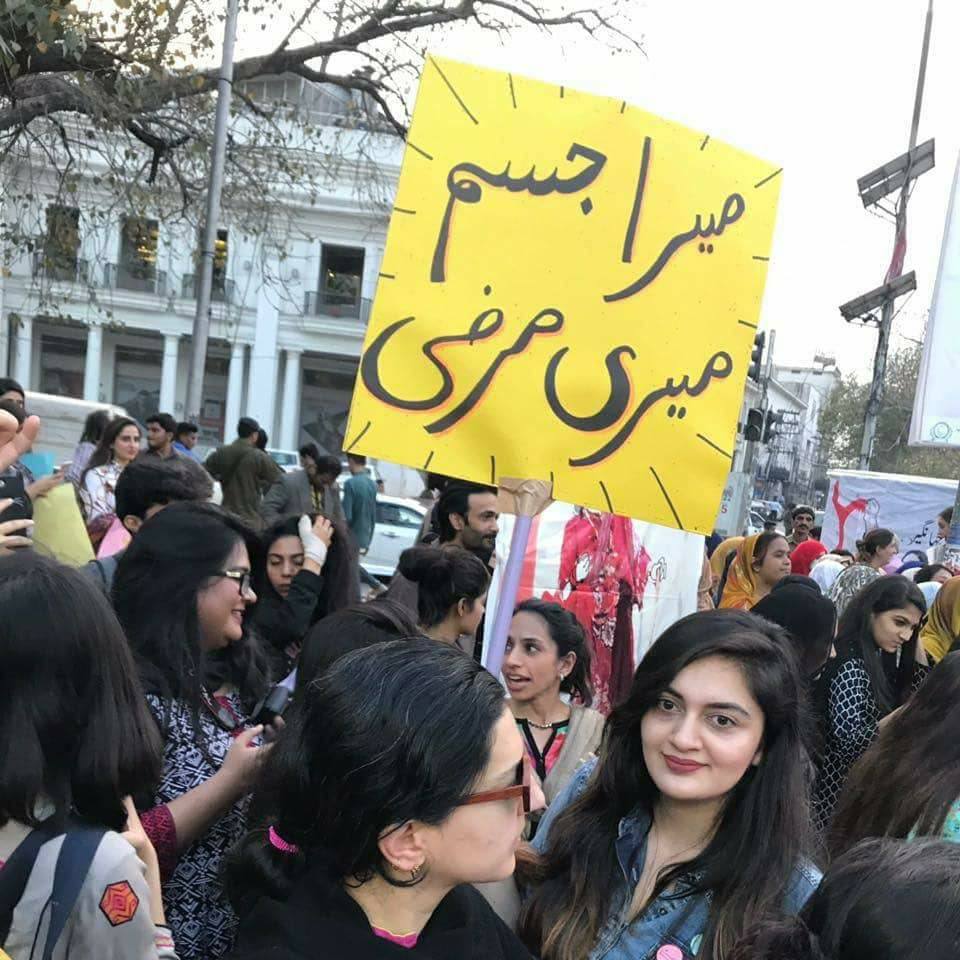 Because men are entitled to tell a woman what to do with her body after coming out of one himself.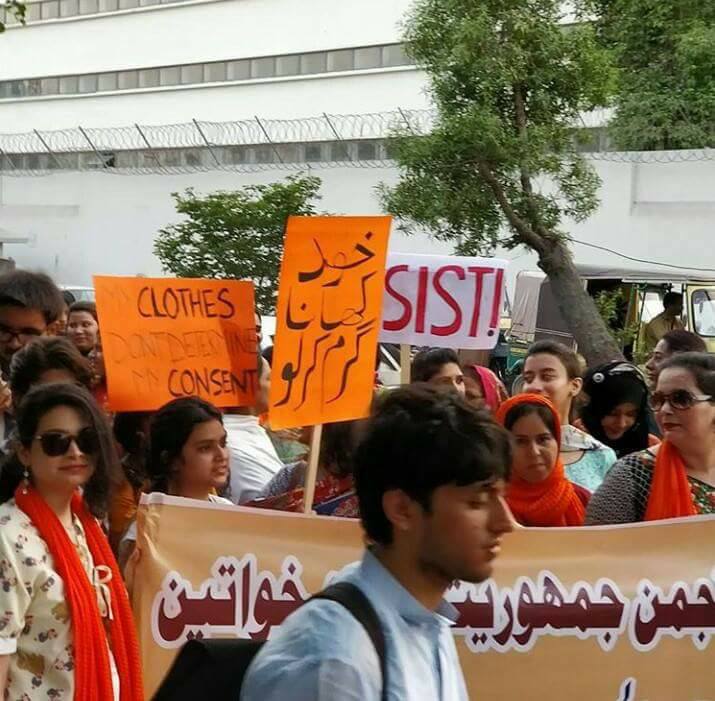 Because men find it offensive that they should be equipped with necessary life skills in fighting hunger and starvation.
The fight has only just begun, and yet has simultaneously been alive for centuries. In the years to come, the crowds will grow bigger, the representation will get better, the voices will grow louder.
"Jab tak aurat tang rahegi, jang rahegi, jang rahegi!"
Comments
comments