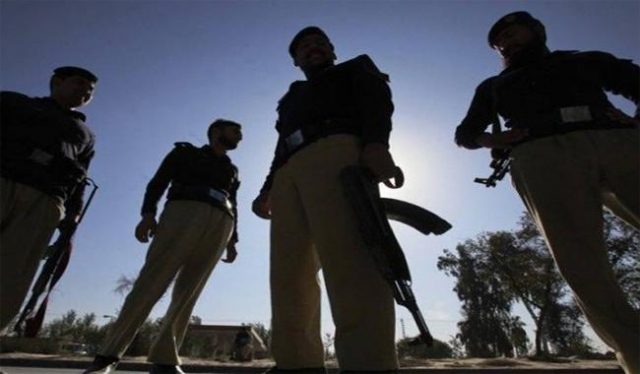 In the elite area of Karachi, Clifton, a robber was shot dead by a citizen.
According to the police report, both the parties fired at one another. The armed people on motorcycle tried to rob the people of a camera from the citizen when some other men travelling on a Toyota Vigo nearby came in between and shots were fired from both ends.
The open fire took place and the robbers tried to escape. However, the armed man in SUV fired and killed one of the two motorcyclists trying to escape, while the other one managed to run off.
According to the Boat Basin police reports, the robbers tried to snatch the camera from the citizen whose name is Shahid. The shot robber at the sport was taken to the nearby Jinnah post-graduate Medical Centre, but the robber died on his way to the hospital.
Later on when the inquiry took place, the robber was found out to be a 22 year old Khan Hussain, and used to live in Keamari. Khan Hussain had previous criminal record as well. He was once arrested in 2011 due to street crimes in Boat Basin Police.
There is an ongoing investigation going around at the moment. The police officials are still searching for the men in Vigo and the case has been registered.
Seems like the citizens are slowly taking the law and order in their own hands. Is this because of their lack of faith in the law and order authorities? Karachi has been a hub of street crime for several years, with alleged suspects having political affiliation with the major political parties of Sindh. There is a constant conundrum for the people seeking truth and justice for one another, but how do they do it? Call the police? Wait for the police while the suspect is out there in the open? However, we all also know what happens when the law and order is taken into the hands of the people themselves, cases like Mashal Khan also take place, where innocent people are accused of crimes they may or may not have committed. But one thing is for sure, the conscience of the people of Karachi does not allow street crime any longer.
Comments
comments