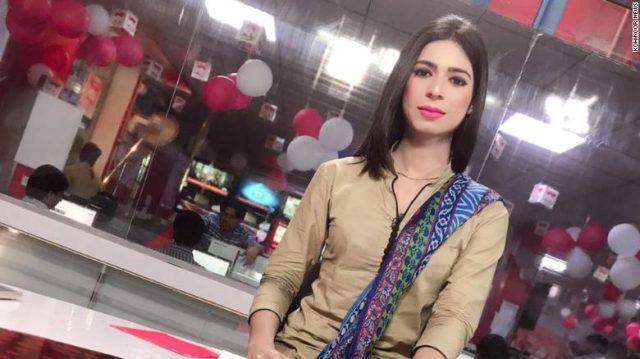 Marvia Malik, a trainee-anchor at Punjab based TV channel Kohinoor News has become Pakistan's first transgender news anchor.
Marvia Malik is only 21, and has gone viral on Facebook and Twitter for all the right reasons. Her first on-screen appearance was on 23rd March 2018 and this step in Pakistan's history was appreciated all over Pakistan.
Pleased by the gesture Marvia Malik expressed gratitude for the news channel for their approach, however she says that Pakistan needs to do more for the transgender community all over Pakistan. There aren't enough career opportunities for the third gender. The conservative society does not completely accept them as active members and families feel ashamed to be associated with a transgender.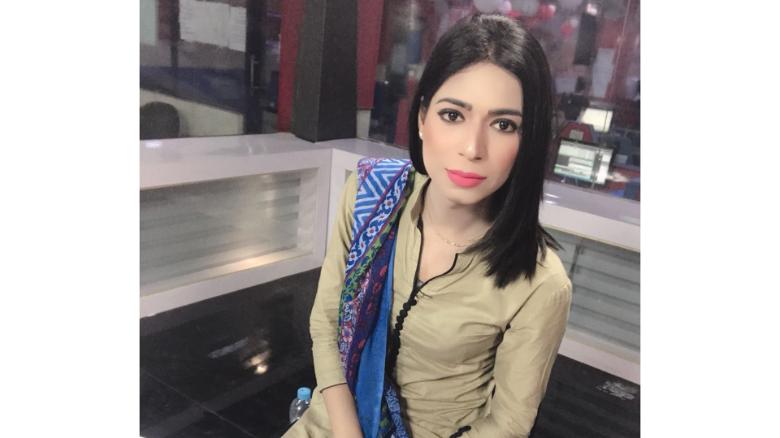 As Pakistan is moving towards becoming a more pluralistic society, the sense of tolerance is coming out on different platforms for the transgender society. The Senate on 7th March 2018 unanimously approved a bill for the protection of rights of transgender persons, empowering them to determine their own gender identity.
Marvia Malik graduated with a degree in Journalism from Punjab University, she applied for the position as she wanted to prove that people from the transgender community "are capable of any job, and can do anything they want."
"I want to show the country that we are more than objects of ridicule … that we are also human," she added.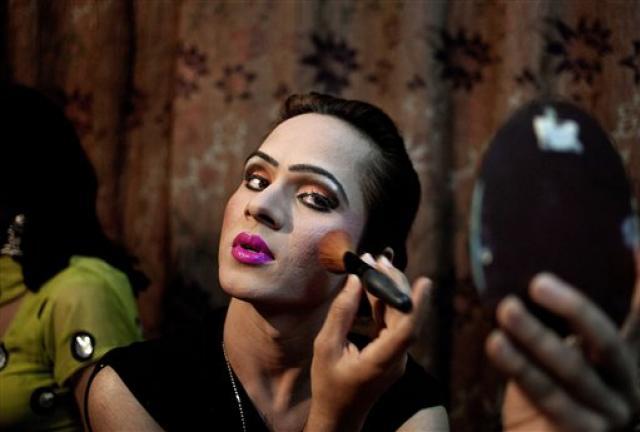 The National Census in 2017 recorded the country's transgender population for the first time, there are nearly 10,000 people who identify as transgender all across Pakistan.
There are great steps being taken for the transgender community all over Pakistan. Previously the KPK government entitled the transgenders for a driver's license. Soon 15 driver's license were issued to transgenders, with many individuals from the community flowing towards the local driving schools.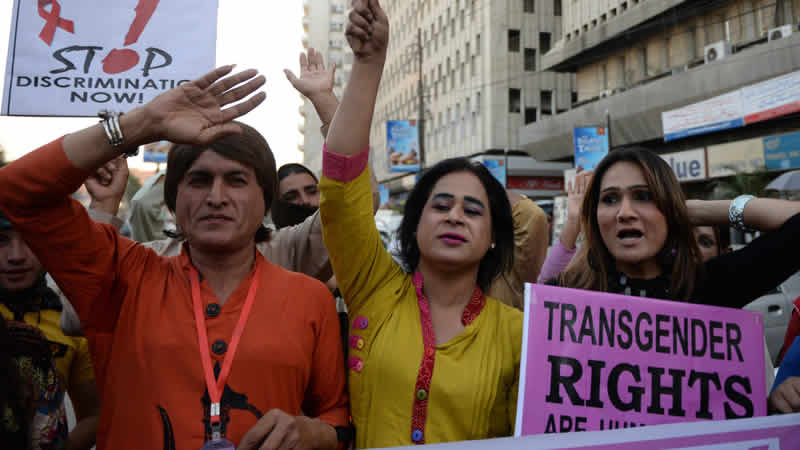 The bill empowering the transgender community in Senate has salient features that are welcomed with great optimism for people such as Marvia Malik and more. Pakistan is on its way to become a more unified society when it comes to transgender acceptance.
Let's all join hands to make sure we turn Pakistan into a more accepting nation for our transgender society, to help them become an equal member of the society.
Comments
comments