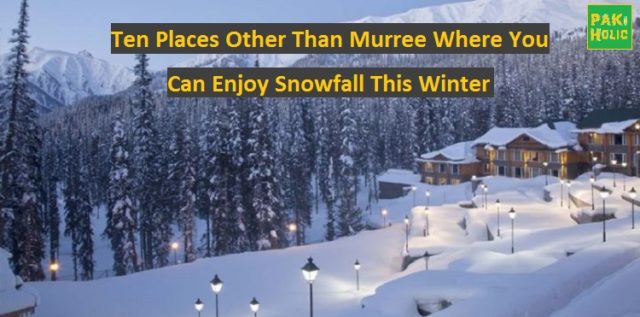 It is already December and snowfall has started in the northern areas of Pakistan. During the winter holidays, the tourists from Karachi, Lahore, Islamabad and other cities of the country flock to different mountainous tourist resorts to enjoy snowfall. Perhaps, the most popular destination for enjoying snowfall is Murree. However, it is overly crowded and does not has as much to offer as some of the other amazing places in the country. We have compiled a list of 10 amazing destinations, other than Murree, you can visit and enjoy snowfall.
10 – Kalash Valley – Chitral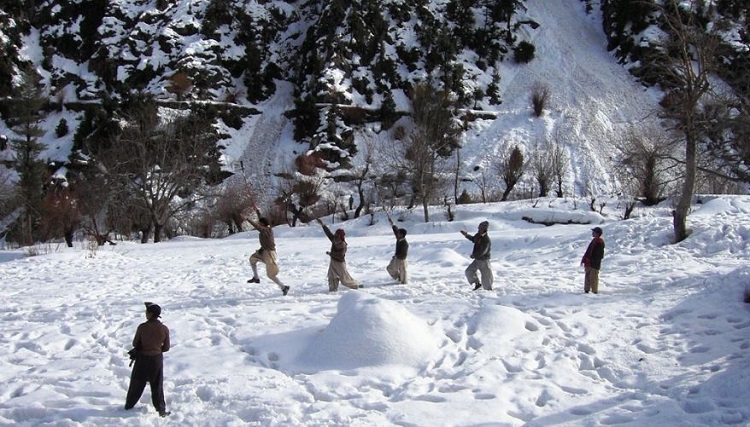 Kalash Valley is located in Chitral. Kalash not only offers excellent snowfall but it also offers a chance to see one of the oldest cultures in the world. The culture of the people of Kalash. If you visit Kalash Valley during winters, you can enjoy the traditional game of the locals known as Snow Golf.
9 – Hunza Valley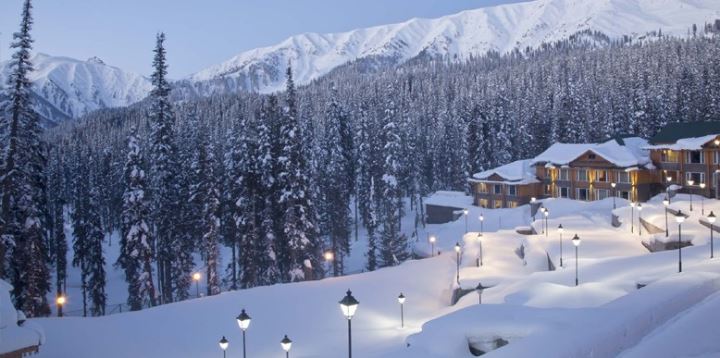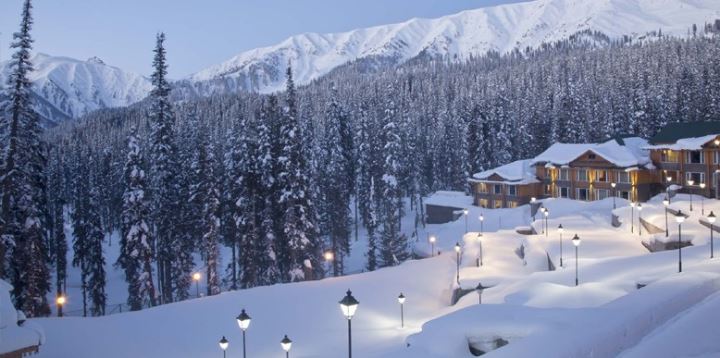 Hunza Valley offers spectacular scenery with huge mountains and open plains. The whole landscape is covered by snow during the winters. It is an excellent place to enjoy snowfall in Gilgit-Baltistan.
8 – Leepa Valley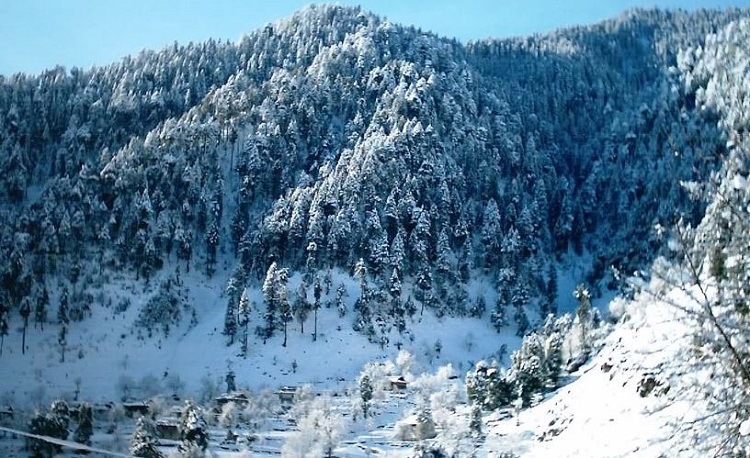 Leepa Valley is one of the most beautiful places in Azad Kashmir. It becomes even more beautiful, when it is covered by snow. The whole landscape presents a picture of a fantasy movie. Leepa Valley is located about 105 kilometers from Muzaffarabad.
7 – Kel Valley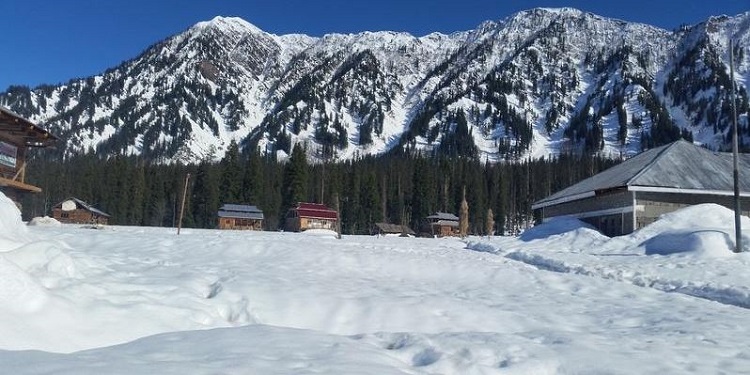 Kel is an excellent place located far away from the hustle and bustle of the usual tourist resorts. It is a village located in the Neelam Valley. The distance of Kel from Muzaffarabad is about 155 kilometers. Kel receives generous amount of snowfall every winter and it is also the base-camp of Sarawaai Glacier and Sarawaai Peak.
6 – Skardu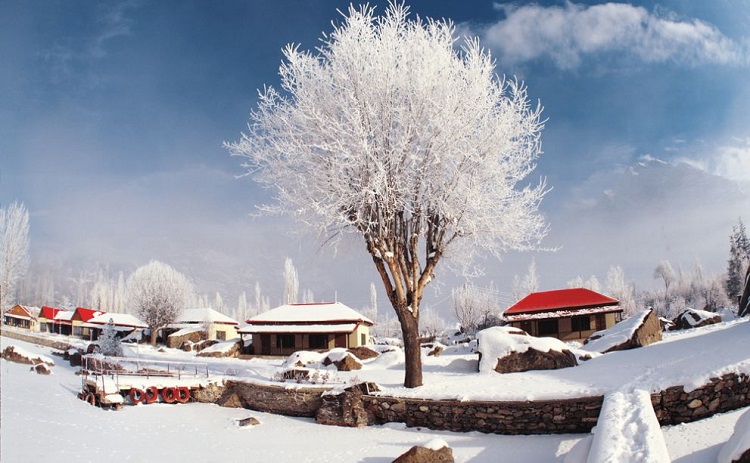 Skardu has a lot to offer for those willing to enjoy the winters in this extremely cold city. There are three lakes located in Skardu, namely, Sadpara Lake, Upper Kachura Lake and the Lower Kachura Lake. Skardu is sure to satisfy your desire to see heavy snowfall during the winters.
5 – Naran – Kaghan Valley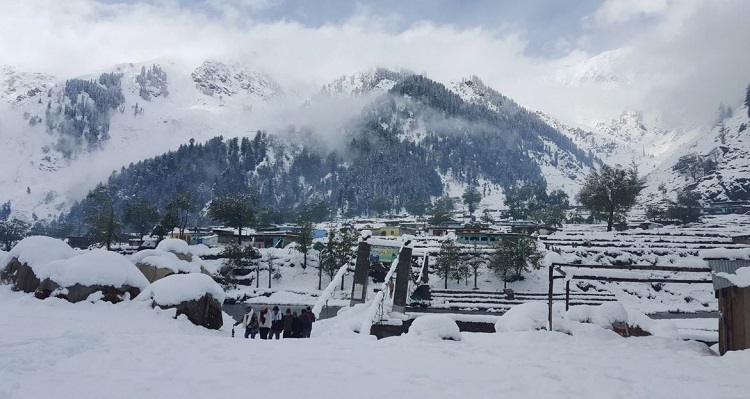 Naran is one of the top tourist spots in Pakistan, both during winters as well as during summers. It is located in Kaghan Valley, in the Mansehra district of KPK. From here you can also reach Lake Saif-ul-Malook and get to see the frozen lake during winters.
4 – Peer Chanasi – Muzzafarabad
Imagine making snowman and having snow fights in wonderful fresh air at an altitude of 9,593 feet. This is exactly what Peer Chanasi offers.
3 – Malam Jabba – Swat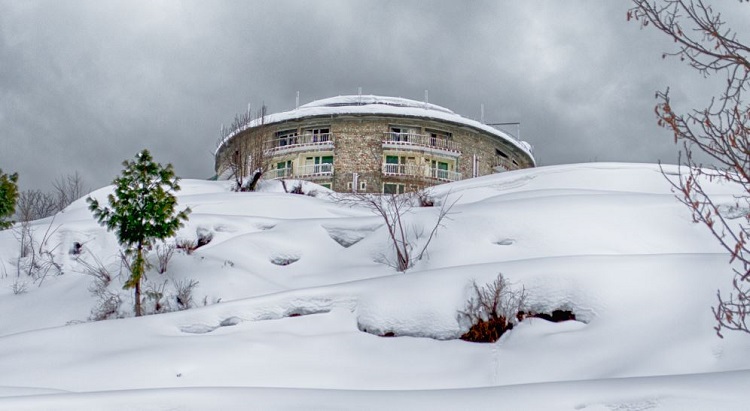 Malam Jabba in Swat is one of the best places in the country to enjoy snowfall. It is easily accessible during the winters and has some great facilities for tourists. It has a pretty good chairlift as well. In addition, you can also enjoy skiing in Malam Jabba.
2 – Ziarat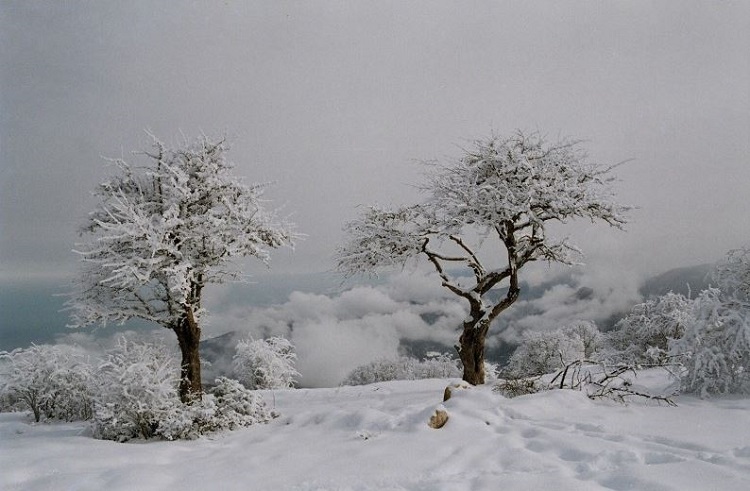 Ziarat is an excellent tourist destination where you can enjoy snowfall in Balochistan. This amazing place has a lot to offer. It has the worlds 2nd largest Juniper forest and is a heaven for nature lovers.
1 – Nathia Gali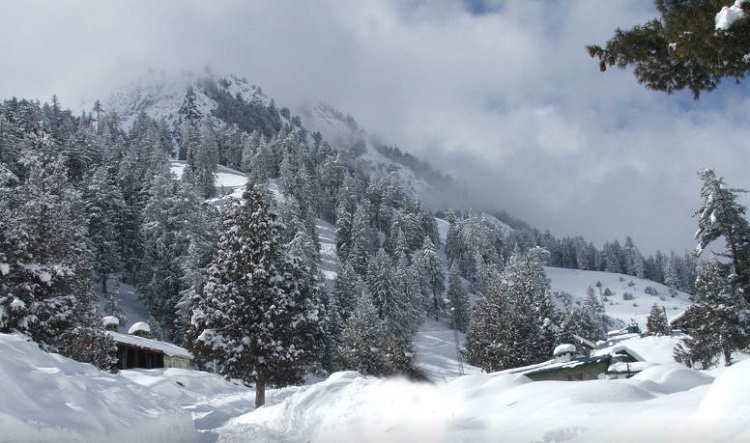 The best place to enjoy snowfall, this winter is Nathia Gali. The place offers excellent accessibility. The KPK government has recently renovated the whole place and it looks quite amazing. In addition, many new facilities for tourists have also been introduced. Nathia Gali receives a lot of snowfall every winter and you are sure to have a lot of fun here.
Which is your favorite place to enjoy snowfall in Pakistan? Let us know in the comments section below.
Comments
comments