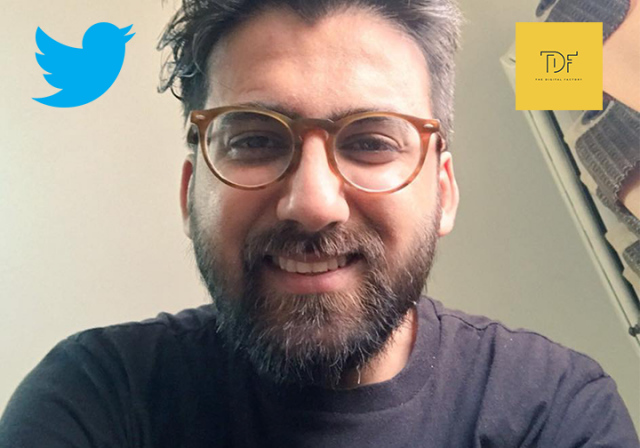 Following the Pakistani Twitter episode featuring Khalid Bajwa, CEO of Patari, a lot of girls took it upon themselves to expose Adil Awan, member of the TDF (The Digital Factory) family. Several minor girls came forward and accused him of sending them unsolicited pictures/vulgar messages and asking them to engage in unethical activities with him.
Okay so… pic.twitter.com/zALWAvuITx

— DAYDREAM (@baeresham) April 11, 2018
I matched with him on tinder a couple of years ago. Knew him from my pr internship I used to email him news of my company for his blog. I didnt wanna exchange numbers so switched to Snapchat. He kept sending my shirtless pics. Told him to stop. He didnt. Blocked him. He got angry

— Shafa Rashid (@ShafaRashid) April 12, 2018
I have a first hand experience with shit like this auradil man had been doing, and it isn't new. A few others and I pointed this out in 2014. TDF taking a stance for him instead against him says a lot about the company and its vision. The vision that supports harassment!

— Sidra Aziz (@NamkeenJalebi) April 14, 2018
Soon after multiple screen-shots of Adil's conversations were leaked, people started messaging the brands currently engaged with TDF professionally to cut off any relations with the company.
Pakistan's largest companies including Careem, Telenor and Daraz.pk issued a formal statement on Twitter stating that they have parted ways with the organization on an immediate basis due to Adil's misconduct.  
Hi Saad,
Adil has never been a part of our marketing team. Our association with him was through TDF. At Careem, we always assess our relationships with individuals & partners based on brand values. Hence we have parted ways with TDF.

— Careem Pakistan (@CareemPAK) April 13, 2018
Hi Laraib, our association with Adil was through TDF which is one of the many marketing agencies we engage with on a campaign to campaign basis. Moving forward, we will not engage with Adil or TDF from here on out since they do not meet the values of our company.

— Daraz (@darazpk) April 13, 2018
Who run the world? Girls, girls!
Hi Laraib, in light of the recent developments, we have halted our ongoing project with @TDFcomPK with immediate effect. Any future decisions on working with TDF, will be based on the legality of the matter and in line with the values of Telenor Pakistan.

— Telenor Pakistan (@telenorpakistan) April 14, 2018
As a response to this whole fiasco, TDF issued a formal statement earlier today and boyy, it is a HUUUUGE PR disaster (that too for a company that itself is a PR agency).
— The Digital Factory (@TDFcomPK) April 16, 2018
The Twitter lot sure as hell didn't take it well.
Funny how TDF is a PR Agency that's literally just managed to commit PR suicide with that statement supporting their vile garbage compost of a CEO. Talk about being rubbish at your job.

— i. (@psychedliqz) April 16, 2018
The company thinks that it's only a foreign agenda trying to defame them.. like okay.
I am sorry, but critically speaking, you are not a digital media GIANT to even THINK you have some sort of enemies who are finding flaws and faking stories.

There is ample proof out there, which is why companies such as Careem fired you.

Is TDF a family circus? Appalled. https://t.co/6wWSykK3WN

— foxy nugget (@SohaTazz) April 16, 2018
You surely can't fire you, can you? Instead, you release this bizarre PR statement.
TDF defending TDF because TDF investigated TDF and didn't find any harrowing allegations. pic.twitter.com/BvX3AAm24o

— Reza 2.0 (@reallyevilspawn) April 16, 2018
This girl even stepped forward and fixed their statement for them. 
"Ohana means family and family means nobody gets left behind" –@TDFcomPK

I fixed it. I'm surprised by how well it works. pic.twitter.com/9RfRCJ6LbD

— M. A. (@MsMoonlightA) April 16, 2018
Comments
comments