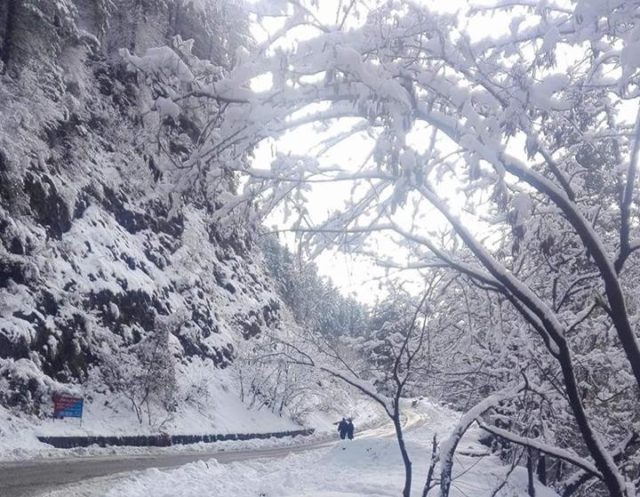 The winter season has started in Pakistan, and the mountainous areas have started receiving snowfall. If you are a tourist looking to go out and enjoy snowfall this weekend, then Nathiagali is the perfect place. Located close to Islamabad and having plenty of reasonably priced tourist resorts, Nathiagali offers a wonderful weekend escape. Nathiagali just received some snowfall and the place looks absolutely fantastic. We have compiled some pictures of snow in Nathiagali. Hopefully, these pictures will inspire you to take a trip to Nathiagali and to enjoy some hot coffee or tea with the amazing weather and and the spectacular scenery.
1 – The roads to Nathiagali are wide and clean, and they welcome you with such amazing scenery.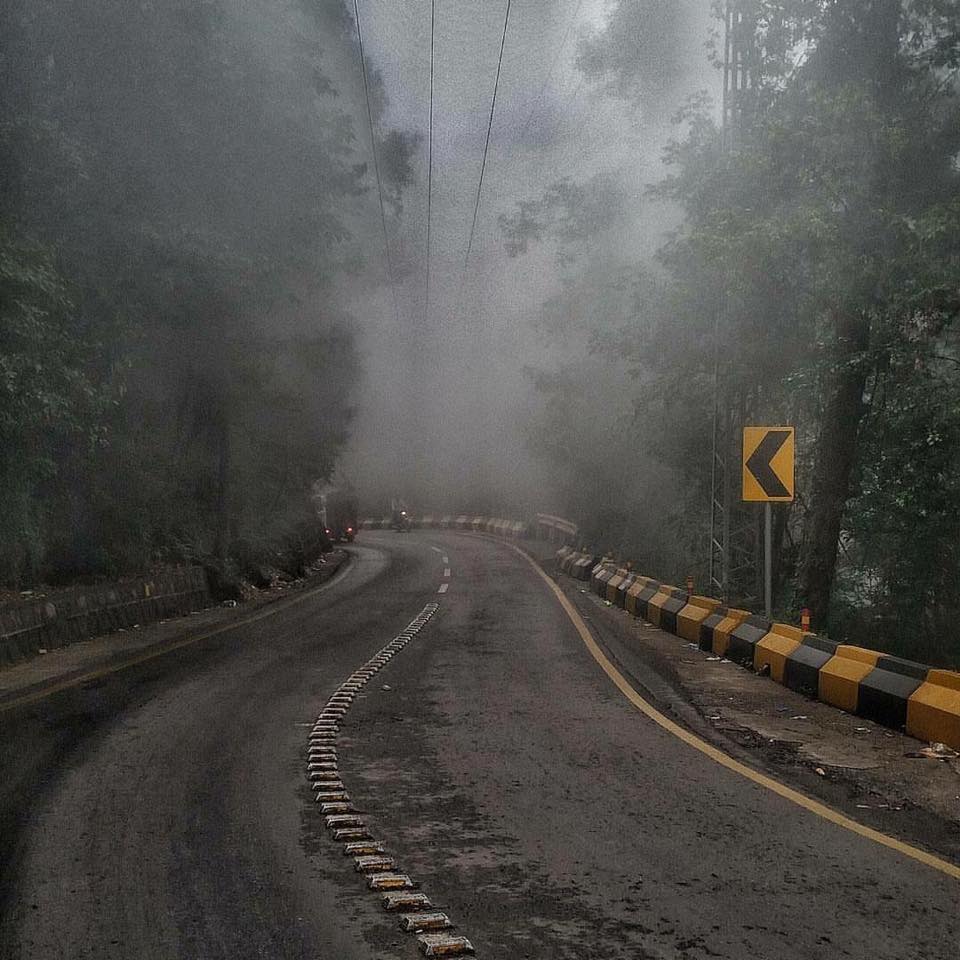 2 – Yes, Nathiagali looks like some place out of a fairy tale during winters!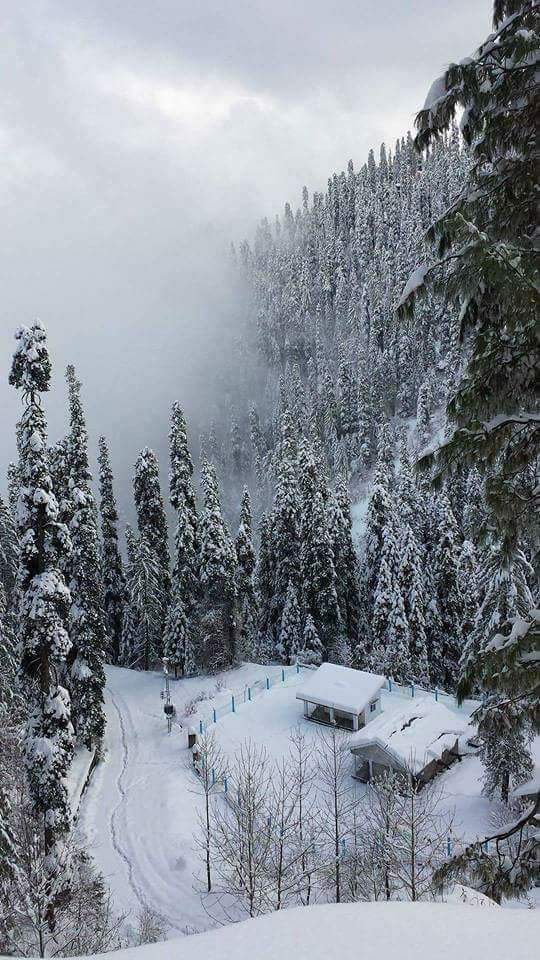 3 – The best thing about Nathiagali is that there are many affordable hotels where one can stay with family and friends.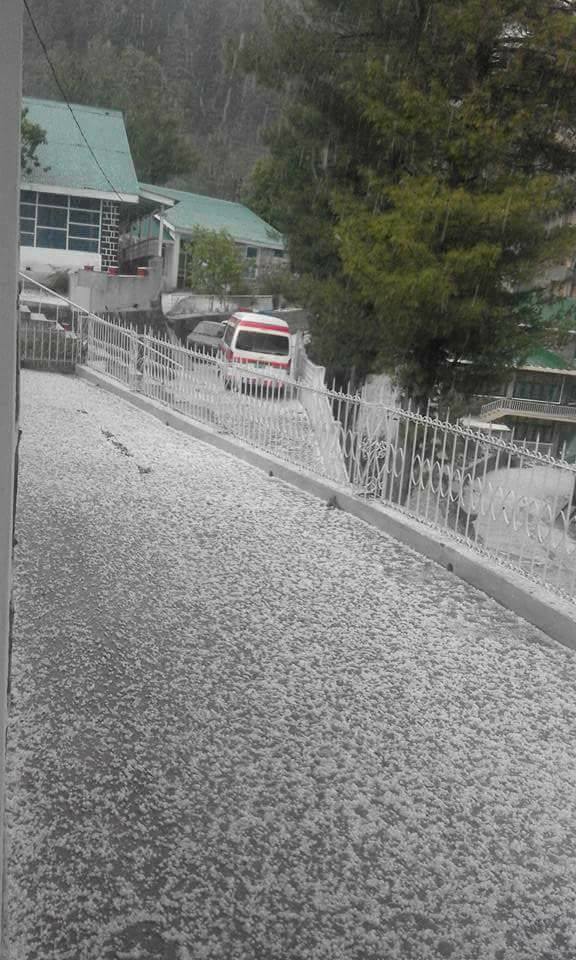 4 – During the recent years, the Government of Khyber Pakhtunkhwa has given special attention to Nathiagali and there are great facilities for the tourists.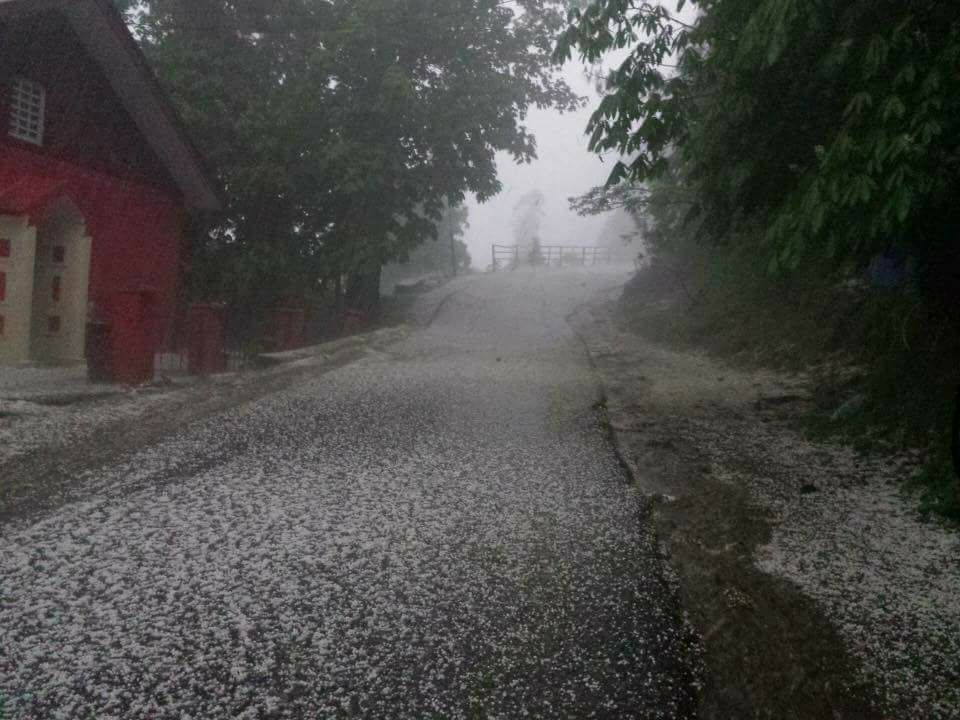 5 – Who wouldn't like some sunshine over the snow covered landscape?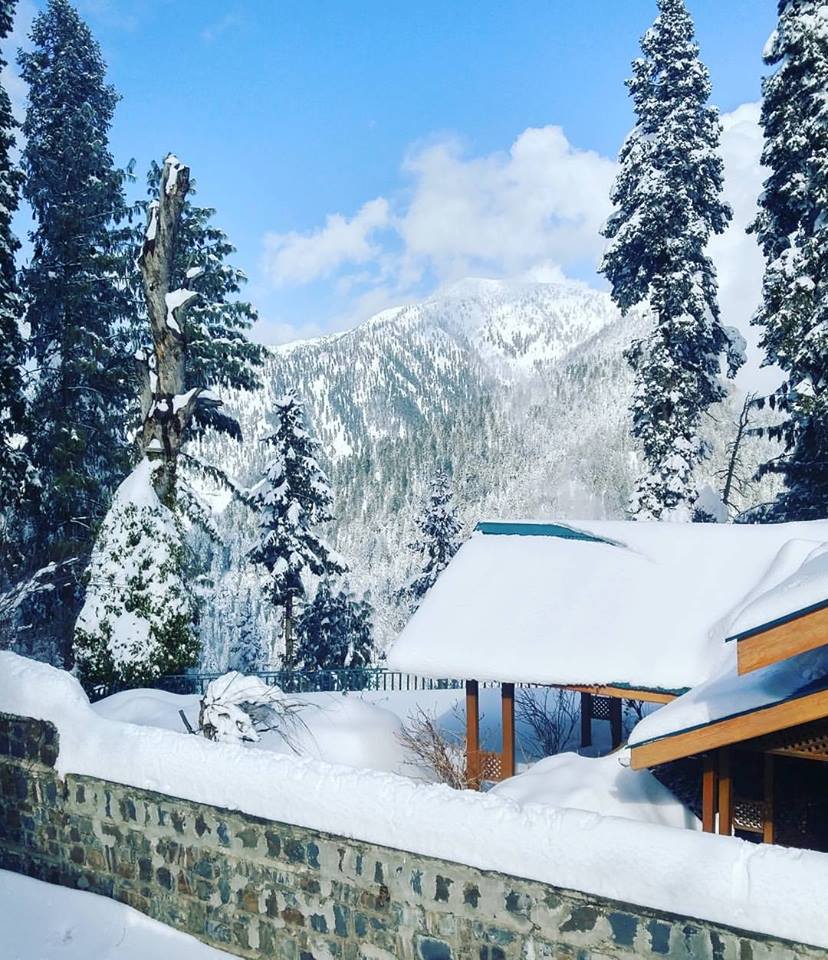 6 – Here's a picture of the church in Nathiagali covered by Snow.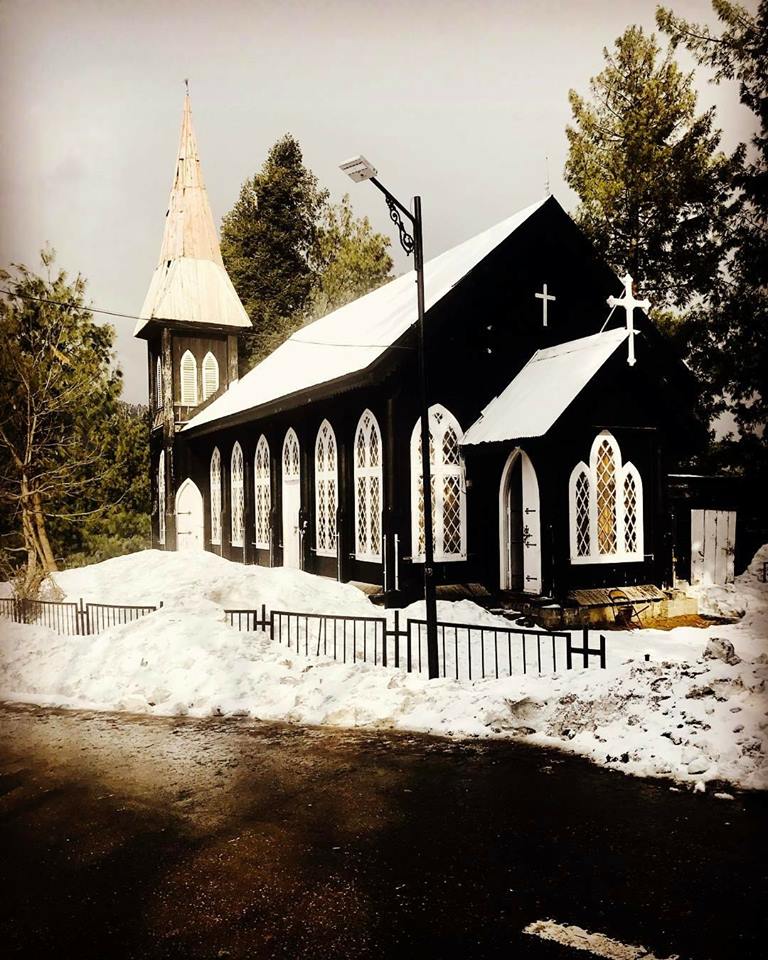 7 – It takes about 2 hours to reach Nathiagali from Islamabad.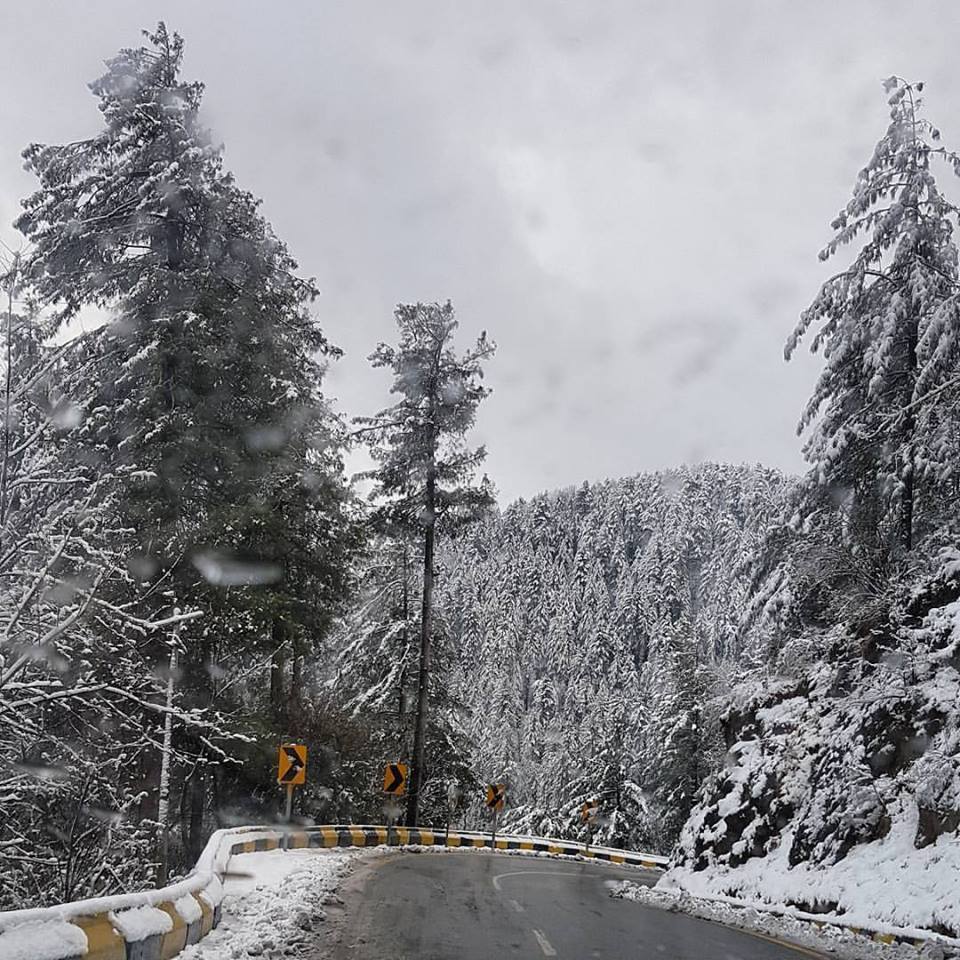 8 – Nathiagali has a number of great hiking tracks and many places to enjoy camping. However, one should always be careful with many wild animals around and the weather being cold.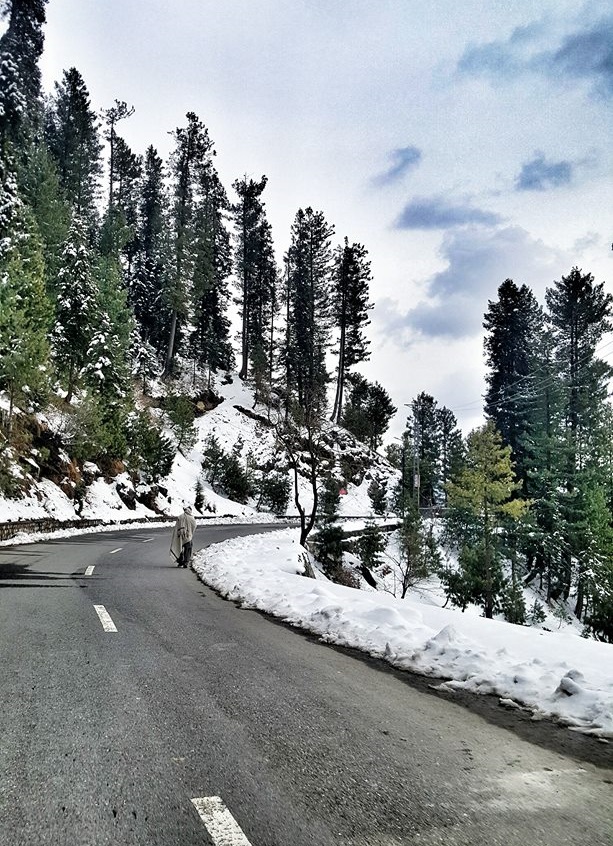 9 – The temperature is mostly below freezing during the winters and it can go as low as -10°C.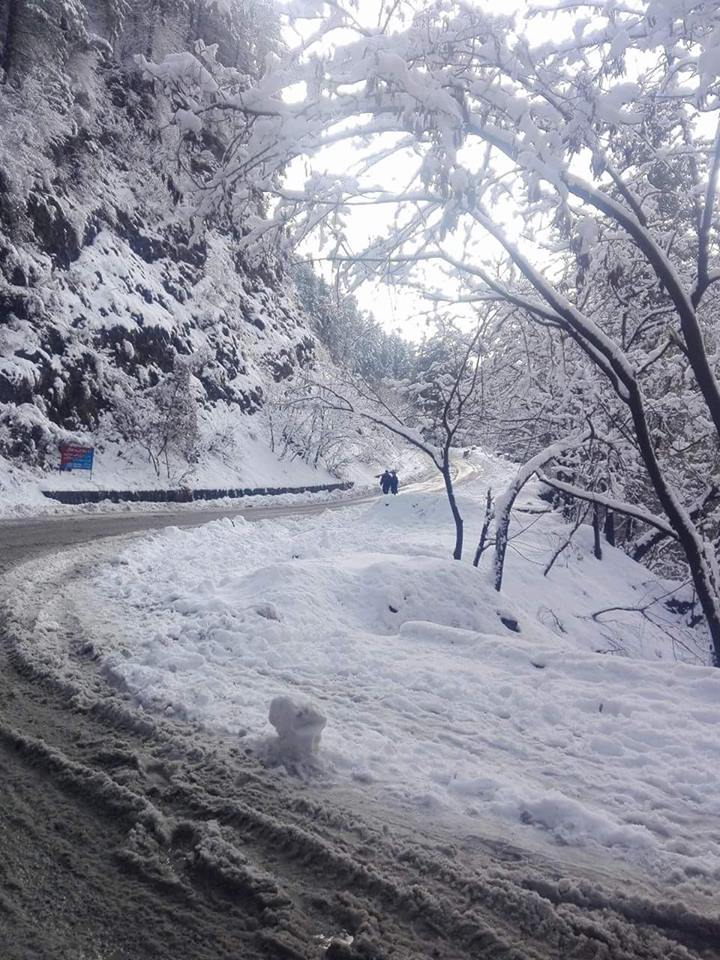 10 – Snowball fights are a must when you visit Nathiagali in winters.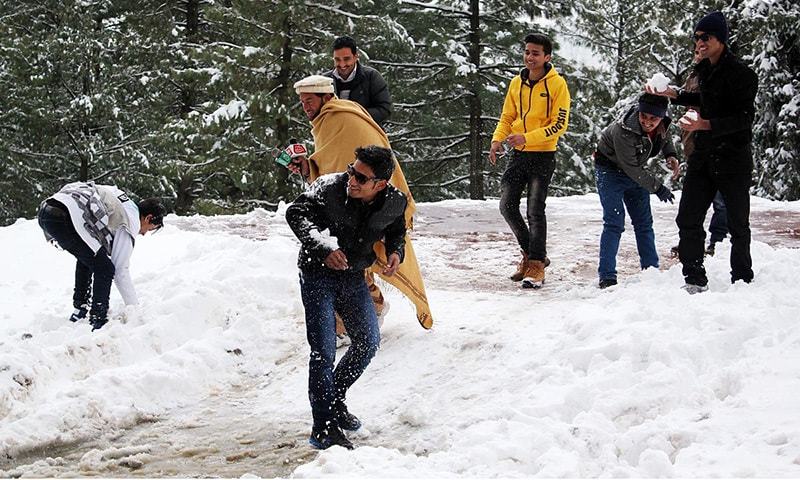 11 – Hiking towards Mushkipuri top is always on the cards for the tourists.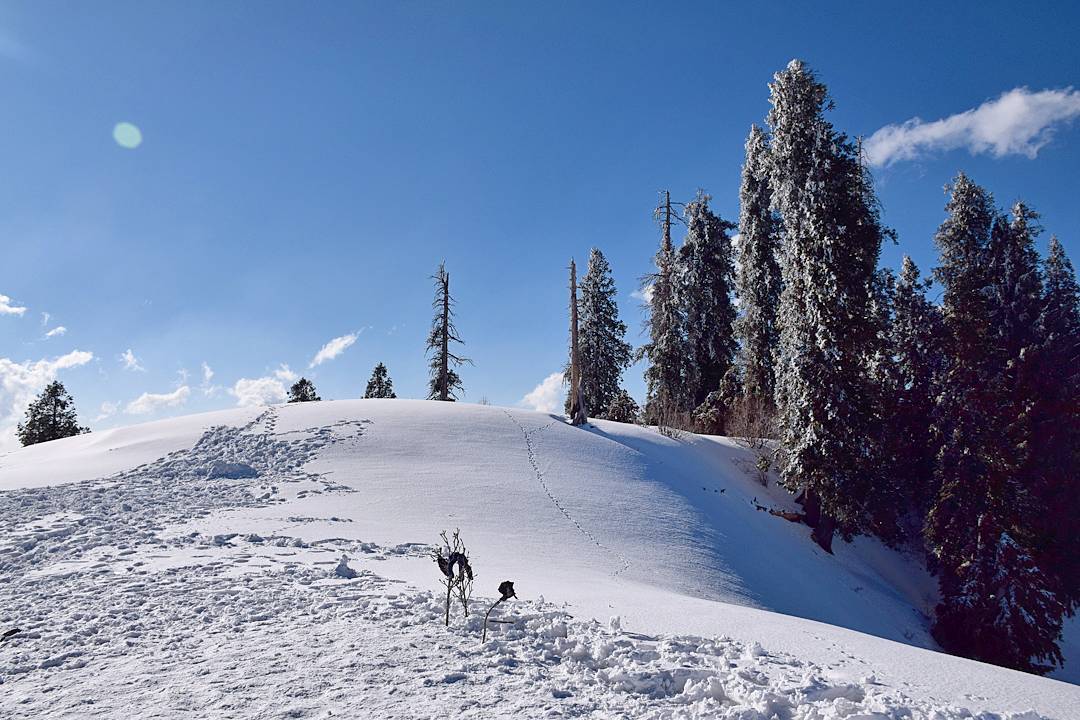 12 – Although, Nathiagali is a pretty famous tourist attraction, the place still gets much less tourists than Murree and you can expect a pretty good trip.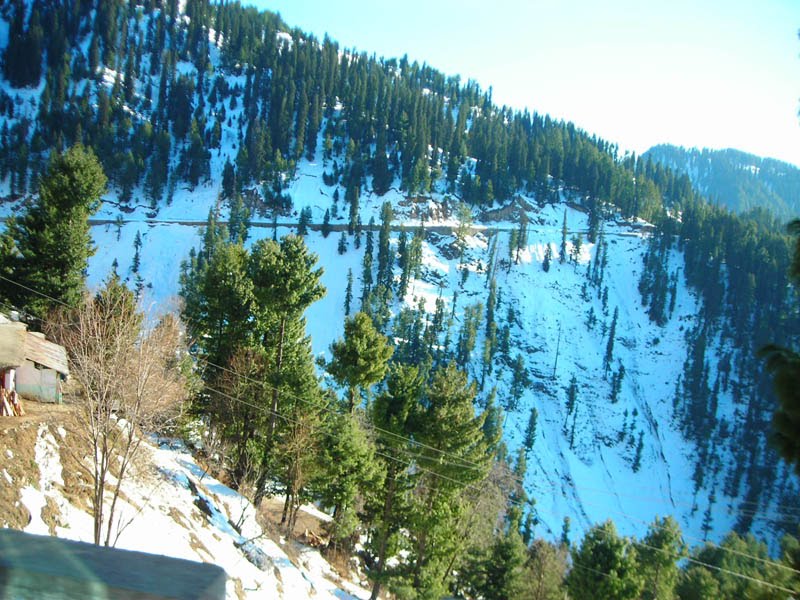 13 – Check out this amazing view!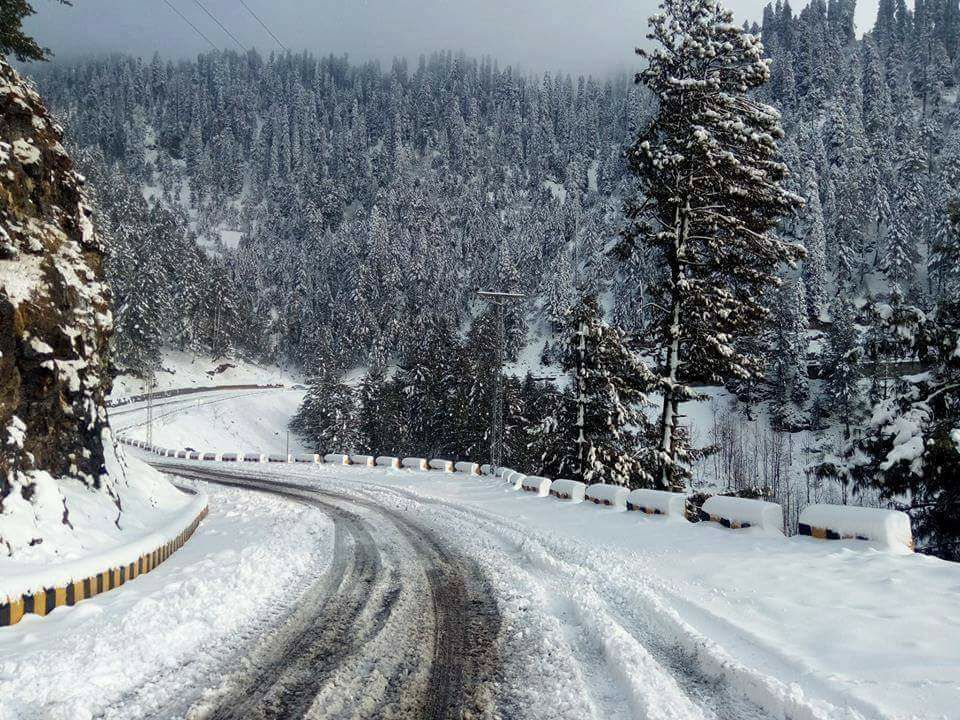 So when do you plan to visit Nathiagali? Tell us in the comments section below. Also, share this article with your friends with whom you would like to go.
Comments
comments