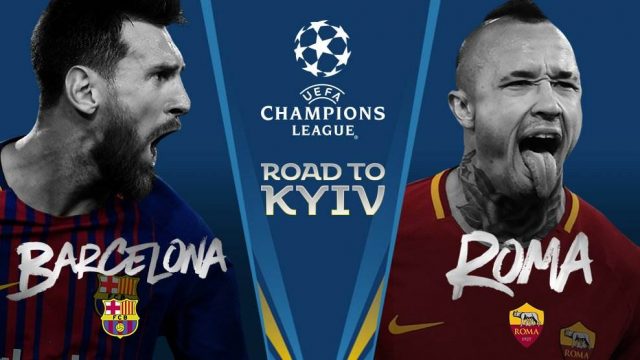 By Ahmad Changezi
Champions League 2017-18: Barcelona vs Roma 2nd Leg
Barcelona is getting closer to the La Liga title and now have strong chance to reach to the semi-final of the Champions League, after the win against AS Roma 4-1 in the first leg. The Stadio Olimpico in Rome will host the second leg and this promise to be entertaining.
Barcelona has reached to Roma on Tuesday evening without Philippe Coutinho. Barcelona is ready to face their Italian opponents with an advantage of three goals. Roma will give everything to come back at home, so Barcelona needs to play defensive and not miss a chance on counter attacks. Barcelona has not claimed a victory in the Stadio Olimpico in Rome.
🛫 Next stop ➡ Rome!
🔵🔴 #RomaBarça pic.twitter.com/RIRWqp9ZLu

— FC Barcelona (@FCBarcelona) April 9, 2018

Ernesto Valverde, Barcelona coach
"We must not think we have already won. We got a great time in the first leg but that is it. We have to play as if it is 0-0 because anything can happen. We have to aim to win the game and not think of anything else. I always think we can lose, in the same way, I always think we can win. We have plenty of things in our favor. They have good players, though, and we have to be ready for that," said by Ernesto Valverde during a press conference with media."
Roma will have home advantage against Barcelona in the #UCL on Tuesday … but it made little difference today as they lost 2-0 to Fiorentina. pic.twitter.com/Gx7QbTxl91

— UEFA Champions League (@ChampionsLeague) April 7, 2018

Roma has not been in the Cup final since 1984 and it seems that their long wait will go on with the score of Laius Suarez in the first leg. Roma should not face a hurdle to overcome because they have played an extraordinary game in the first leg with the score of Edin Dzeko in Camp Nou. They were unlucky not to get a couple of penalties. As Roma is playing in their home ground among the vast crowd, they could play with different feelings in this match.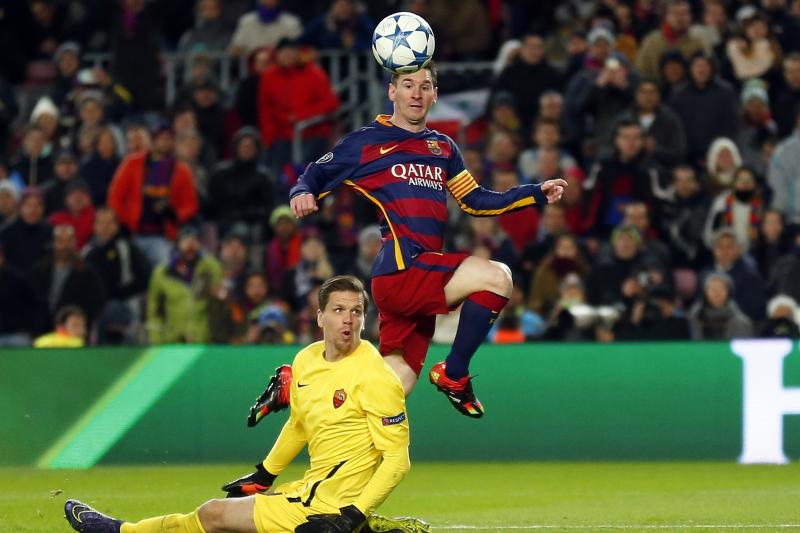 Eusebio Di Francesco, Roma coach
"Remember, Barcelona have not been built overnight. This team has been built over years, not just five or six months or a few days. This is Barcelona's main strength. I am nobody here. I am just part of this club. I convey my thoughts with conviction. I aim to put great passion into my work, with the good and the bad, and I have to try to make as few mistakes as possible," said by Eusebio Di Francesco during a press conference in Rome, Italy.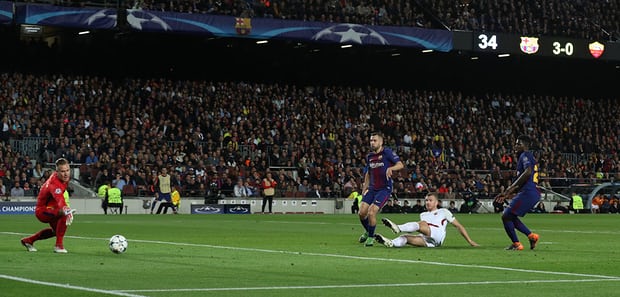 Some Facts about the match:
Competition/Round: 2017-18 UEFA Champions League, Quarterfinal 2nd leg
First leg result: Barcelona 4-1 Roma
Barcelona team news: Lucas Digne (out, injured), Philippe Coutinho (out, ineligible)
Roma team news: Rick Karsdorp (out, knee), Cengiz Ünder (doubtful, thigh), Diego Perotti (doubtful, calf)
Date/Time: Tuesday, April 10, 2018, 8.45pm CET (Barcelona), 7.45pm GMT/WAT (UK & Nigeria), 2.45pm EST, 11.45am PST (USA), 12.15am IST (India, next day)
Venue: Stadio Olimpico, Rome, Italy
Referee: Clément Turpin (FRA)
Comments
comments