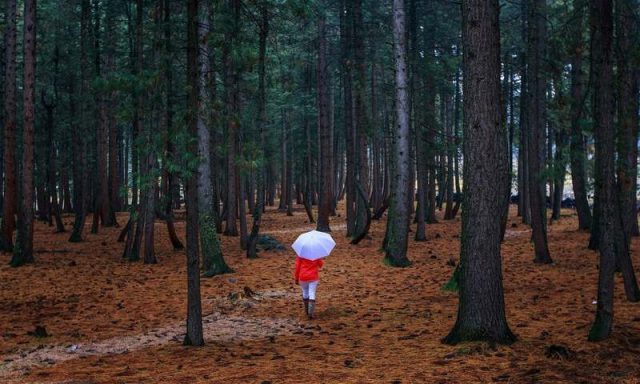 I see a lot of newly weds traveling abroad for their honeymoon or vacation when we have so many breathtaking locations in Pakistan that would make you fall in love with Pakistan all over again. You don't need to put a huge dent in your wallet in order to have a good time, these places are easily affordable and offer a great romantic retreat.
1. Naltar Valley:
Naltar Valley is at 40 km from Gilgit and can be reached by jeeps. Naltar is a forested village known for its wildlife and magnificent mountain scenery.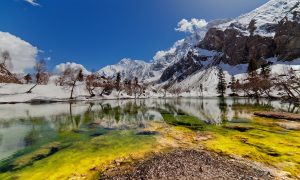 Picture by: Syed Mehdi Bukhari
2. Siri Paye & Shogran:
Siri Paye Meadows is one of the most beautiful and picturesque places in Northern Pakistan where nature can be found blushing everywhere. It is a great place to get away from your stressful routine.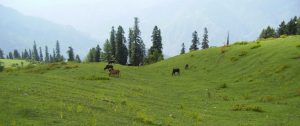 Source: Unknown
3. Arang Kel:
The bow shaped Neelam Valley is surrounded by thick green lush pine trees and such natural beauty that cannot be described in words.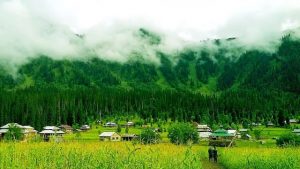 Source: flickr
4. Ratti Gali:
Ratti Galli lake is a true wonder of nature as it is surrounded by the green pasture covered mountains and fed by the water from the surrounding glaciers. The flora and fauna found at the Ratti Gali Lake are renowned throughout the world for their unsurpassed beauty.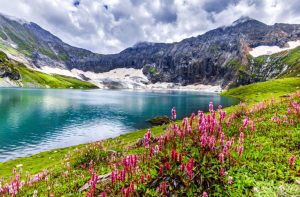 Source: Unknown
5. Deosai Plains:
Deosai is the combination of two words 'Deo' (giant) and 'Sai' (shadow). For centuries, it is believed that this place is haunted by giants, thus the name 'The Land of the Giants' came into being. The weather in quite unpredictable here, sometimes it starts snowing in summer. Sunlight and clouds seem to play hide and seek here, with the sun shining one minute, and overcast in next. Deosai Plains make a great honeymoon destination.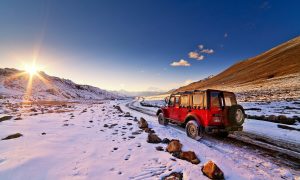 Source: Unknown
Comments
comments