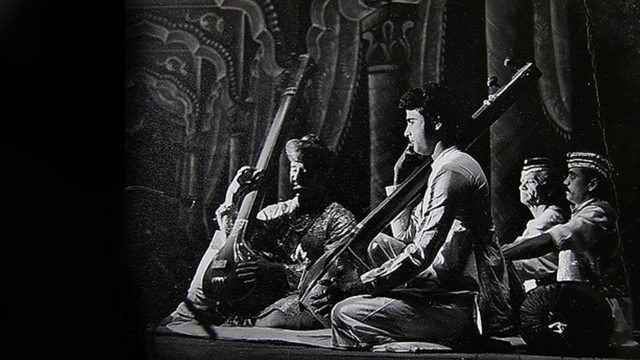 Pakistani music industry has made a long and hard journey to be where it is now. The songs that have come out over the years have made everybody fall in love with them; be it a moody teenager in love, a tired stay-at home mom or even an adorable grandpa. The women of Pakistan have made incredible contributions to the world of music and displayed incredible charm and grace that is still remembered as evergreen.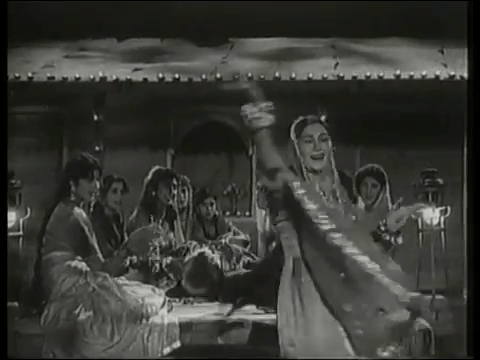 Noor Jehan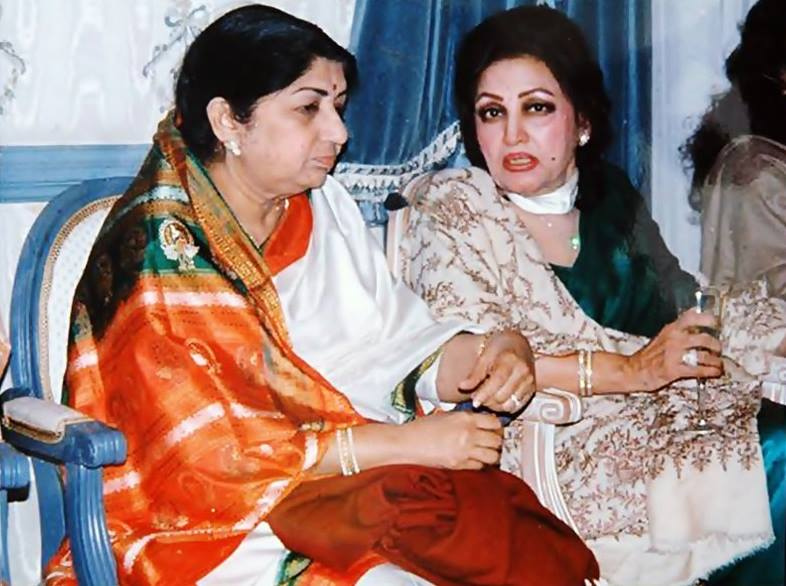 No one can quite compare to the talent and singing sensation in the region of South Asia to that of Noor Jehan. Also known by her title of "Malka-e-Tarnunum" (The Queen of Melodies), Noor Jehan was THE iconic singer of her time. Inspiring the likes of Asha Bosle & Lata Mangeshkar, she rose to fame primarily acting in Urdu & Punjabi films but later moved on to signing. A maestro of Hindustani classical singing she has to her credit more than 18,000 songs. Due to her infamous talent, Ahmed Rushdi, the famous Pakistani music composer, declared her his creative muse.
The Benjamin Sisters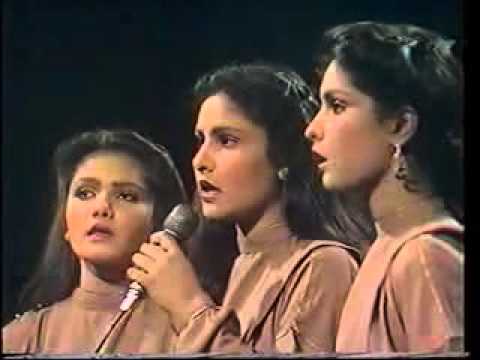 The trio comprising of three sisters, Neerisa, Beena and Shabana, rose to prominence for singing in a "chorus" like method. The trio perfected the method of signing in a "single" voice and sang songs in Urdu and Punjabi. Introduced to the world of television by Sohail Rana, the sisters were also encouraged by their father, Victor Benjamin, a skillful xylophone player to pursue singing. The sisters have immortalized songs such as "Iss Parcham Kay Sai Talai", "Ay roohe quaid aaj ke din ham tujhe sey wada kartey hain" and "Khayal rakhna khayal rakhna" which they sang during the 1980s
Roshan Ara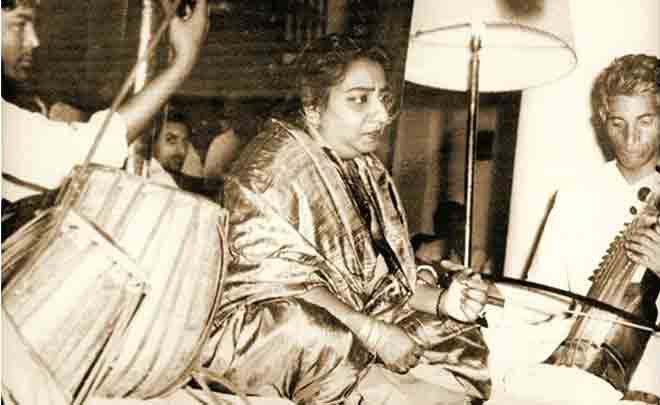 Roshan Ara Begum was Pakistani classical vocalist and is revered as Mallika-e-Mauseeqi (Queen of Music). Originally from Calcutta, she migrated to Pakistan after partition. She got her training in classical music from Ustad Abdul Karim Khan. As a young woman, she used to travel to Lahore and participate in musical competitions held near Mochi Gate.
Her singing style is regarded as highly cultivated and sophisticated and her skill as a composer, singer is regarded very highly. She displayed acumen in all fronts of raag and sur. She lent her voice to singing in films, such as Pehali Nazar (1945), Jugnu (1947), Qismat (1956), Roopmati Baazbahadur (1960) and Neela Parbat (1969). She remains the only female singer to have received the "Sitar-e-Imtiaz" (Star of Excellence).
Farida Khanum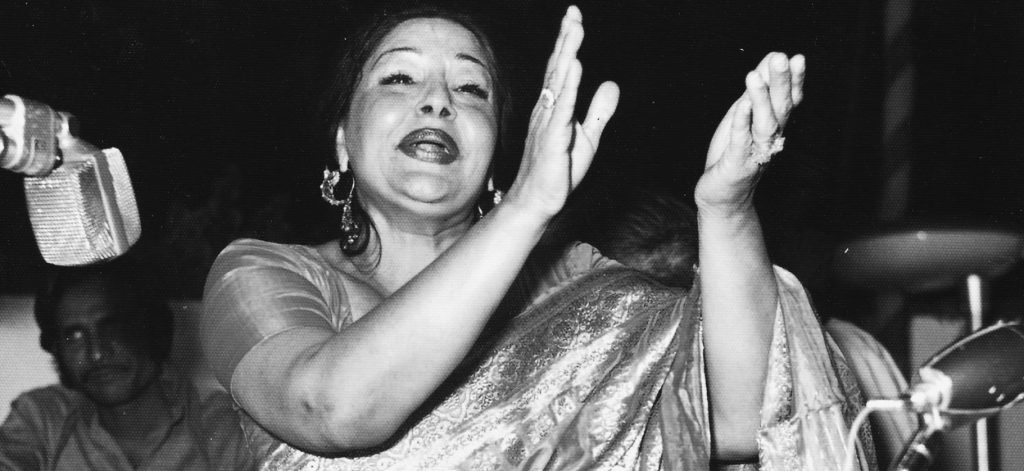 Farida Khanum, is best known for her soulful rendition of Fayyaz Kazmi's ghazal "Aj Janai Ki Zid Na Karo". She was titled "Malka-e-Ghazal", The Queen of Ghazal, by the Times Of India in 2007. She got her tutelage under Ustad Ashiq Ali Khan and is connected to the Patiala Gharana of Music. She gained fame through radio and gave her first concert in 1950 which prompted her to be invited by President Ayub Khan for a public recital. She has received Hilal-i-Imtiaz Award by the President of Pakistan in 2005 and Pride of Performance Award by the President of Pakistan in 1970 for contributions to the music industry of Pakistan.
Nayyara Noor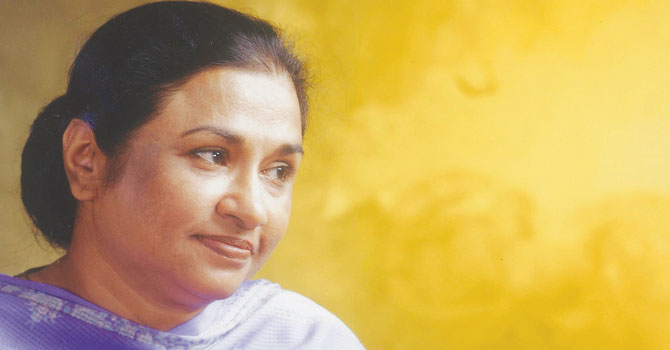 Nayyara Noor, is Pakistan's most popular playback singer and stage singer. Hailing from Amritsar, India her she belonged to a family of merchants. Growing up she was influenced by Akhtar Begum and expressed interest in pursuing music. After the family moved to Pakistan, she was discovered by a professor of National College of Arts, when she was singing for a group of friends. Later on she would begin her career through radio.
In 1971, Nayyara made her public singing debut in Pakistani television serials. She began her playback singing career with films like Gharana and Tansen. Owing to her success, she moved on to singing ghazals penned by the famous poets like Ghalib and Faiz Ahmed Faiz. This opportunity led her to perform with legends like Mehdi Hassan and Ahmed Rushdi. She is most renowned for singing "Ae Jazba-e-Dil Gar Main Chahoon" written by Behzad Lakhnavi, a renowned poet of Urdu naats and ghazals, scriptwriter and songwriter of Radio Pakistan.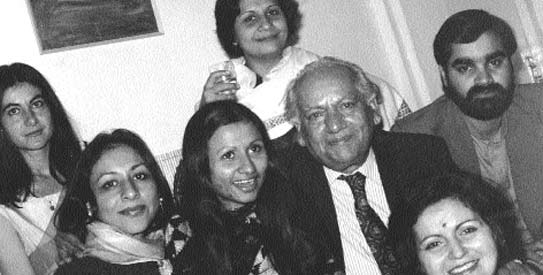 She won three gold medals in the "All Pakistan Music Conference" and a "Nigar Award" for best playback female singer in film Gharana (1973). She has since performed at countless musical events (Mehfils) and Mushairas, and has a strong following among ghazal lovers in Pakistan and India.
Speaking of how India is in love with our singers head over to our YouTube Channel to check out the list of actors who are loved in Bollywood!


Comments
comments