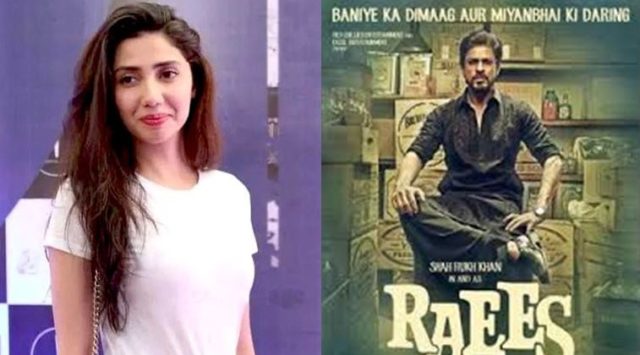 Since past few months, there was a lot of buzz in the entertainment world in Pakistan and India about the upcoming Shahrukh Khan movie featuring Mahira Khan. The name of the movie is Raees and finally the trailer of the movie is out. It is the debut Bollywood movie of Mahira Khan who is a top class Pakistani film and drama actress.
Mahira Khan started her career in the showbiz industry as a VJ on one of the local channels. She won a lot of following because of her cute looks and cool style. It wasn't long till she started acting in Pakistani dramas and won the hearts of audiences not just in Pakistan but in India as well. Her drama 'Humsafar' with Fawad Khan became one of the most popular television dramas in the history of Pakistan. After that she stepped into Pakistani film industry with the movie 'Bol' and earned a lot of praise for her acting skills. She has worked in other Pakistani dramas and movies as well.
Here is the trailer of her first Bollywood movie Raees. The movie stars Shahrukh khan and Nawazuddin Sidique. The movie will be released on 25th January 2017.
Over the years, many Pakistani actors and actresses have tried their luck in Bollywood. Some of them have been quite successful but some have not been so successful. However, it is the first time that a Pakistani actress has been able to land a leading role against Shahrukh Khan. It is surely the biggest Bollywood debut for any Pakistani actress. Fans of Mahira Khan would be waiting eagerly for the movie.
Previously Pakistani actors, Fawad Khan, and Ali Zafar have found a lot of success in the Bollywood movies. If we talk about the Pakistani actresses who have gone to Bollywood, the biggest names are that of Veena Malik, Matheera, Humaima Malik, Mona Lisa, and Meera. However, non of these actresses have been able to provide a major Bollywood hit. Nor they have been able to do a movie with a superstar like Shahrukh Khan.
It would be really interesting to see how this movie of Mahira Khan does with the audiences in India. Previously, she has been praised for her role in the drama serial 'Humsafar' by the Indian audiences. It should be kept in mind that Pakistani actors have not been getting that much work in India in past few months because of tensions between the two countries. So there will be a political angle of this movie as well.
This movie can be a major game changer for not just Mahira Khan but other Pakistani actresses as well. The success of the movie and the positive reception of Mahira Khan can lead her to playing more roles in Bollywood movies. And if the movie flops or Mahira is not received well by the Indian audience, it would just be another Pakistani actress not doing well in Bollywood.
What do you guys think about the trailer of Raees? Do you think Mahira Khan will be a hit in India? Or she'l be a flop? Do let us know in the comments section below.
Comments
comments