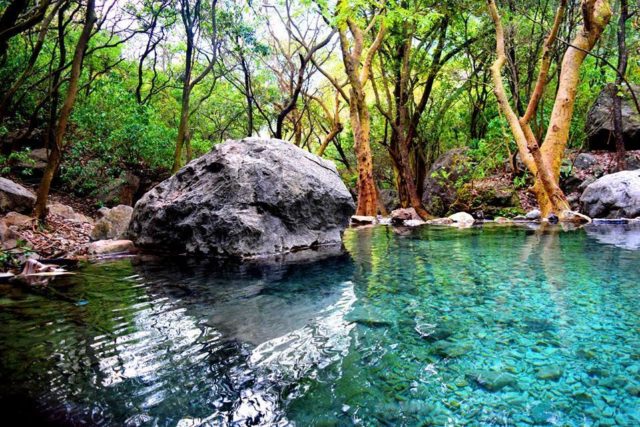 Islamabad is among the most beautiful cities in the world. It is located in the foothills of the Himalayas. These hills are known as Margalla hills. Located on one side of Islamabad, Margalla hills provide for a wonderful weekend escape from the daily routine to the residents of Islamabad and Rawalpindi. Margalla Hills are blessed with amazing flora and fauna. The hills have a number of tracks for hikers and many of the residents of Islamabad and Rawalpindi regularly hike on these tracks.
Here are 25 amazing pictures of Margalla hills that will encourage you to do hiking on these hills this weekend.
1 – Here is the beautiful entrance of Hiking Trail No. 5. Margalla Hills have several hiking trails. The most popular ones are Trail No. 3, Trail No. 5, and Trail No. 6.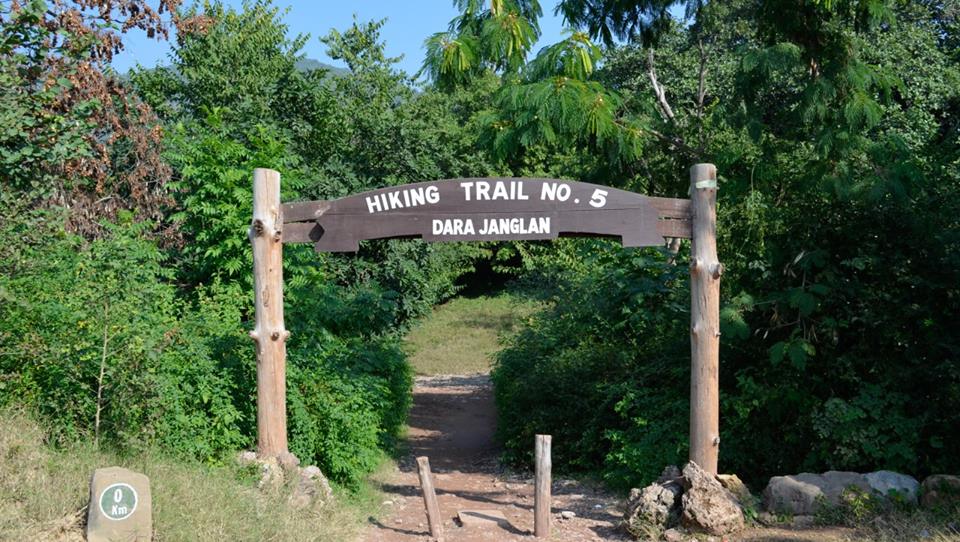 2 – Yes! Imran Khan is also a big fan of hiking and he regularly hikes on Margalla Hills. Here is a picture of him taking pictures with his fans while going towards Trail No. 3.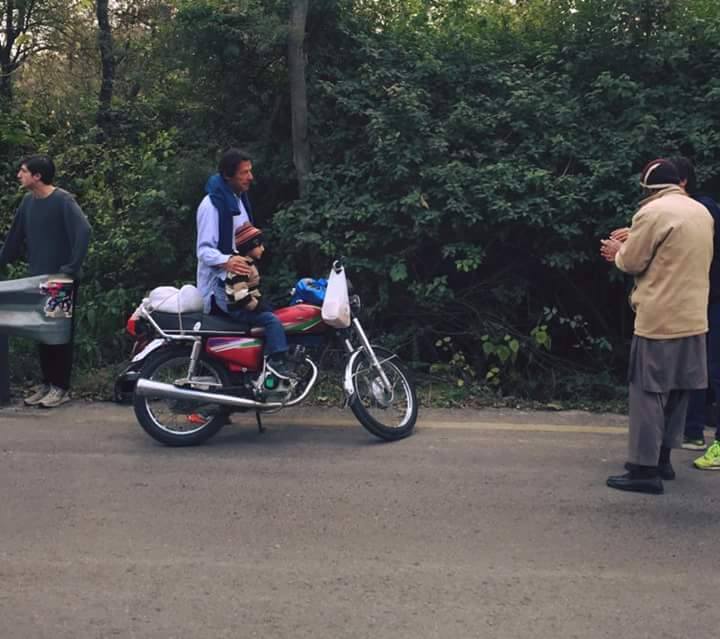 3 – You will pass through plenty of such green tunnels as you hike your way up.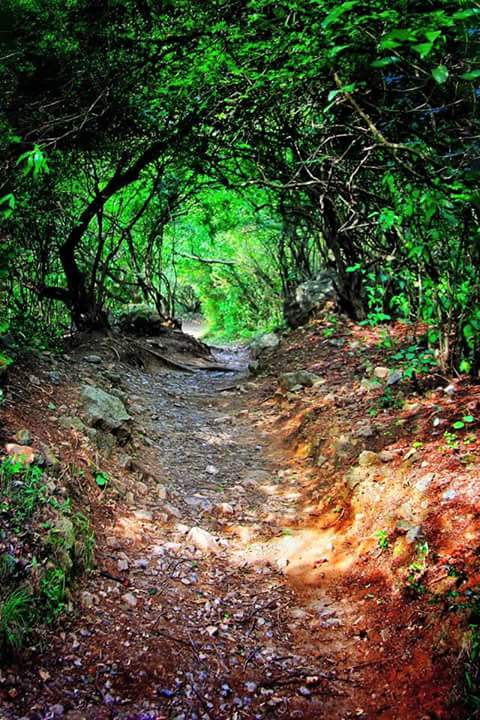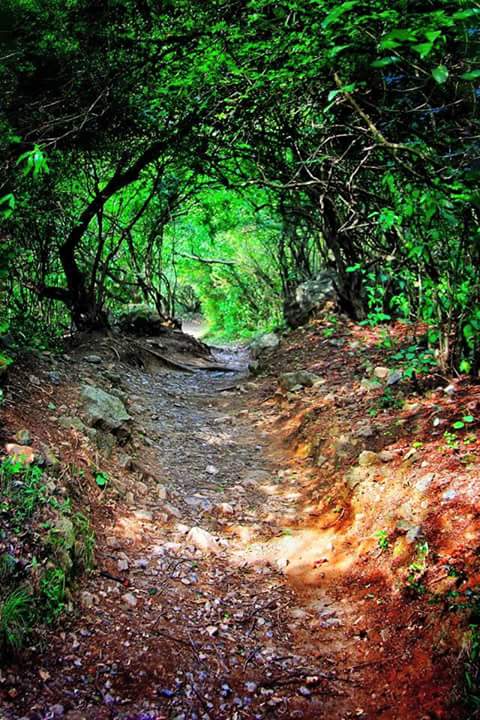 4 – The hiking trails have a number of water springs. Here is a sign board indicating a water spring on the Trail No. 5.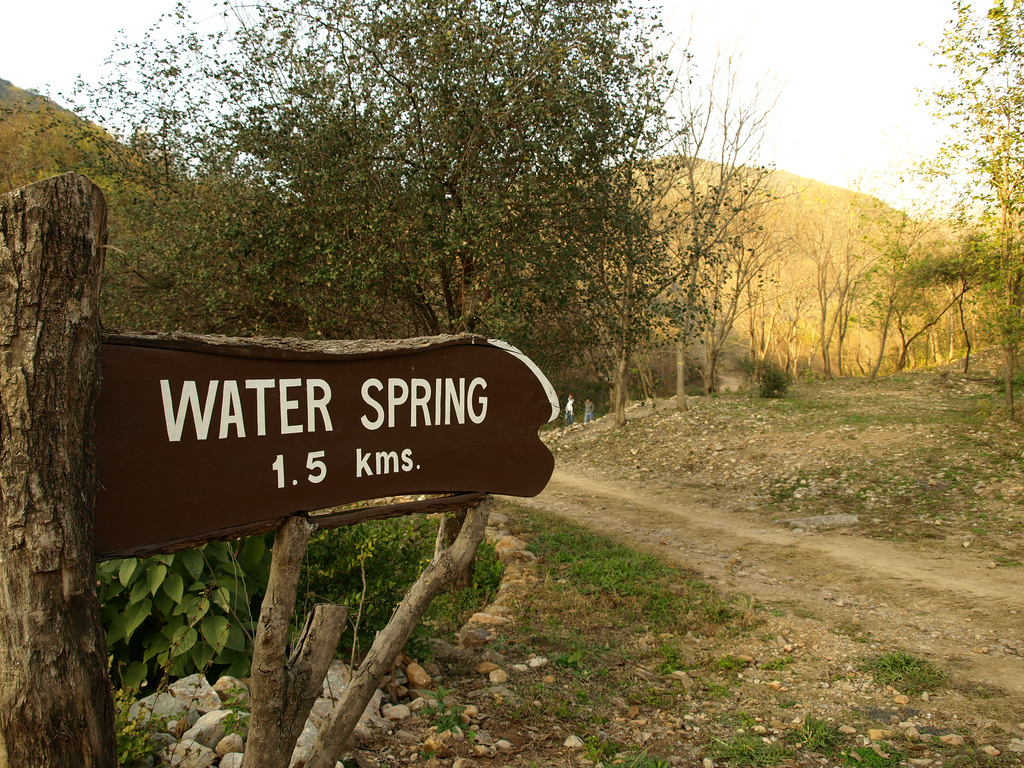 5 – Yes, you will see such beautiful water springs with refreshing cold water.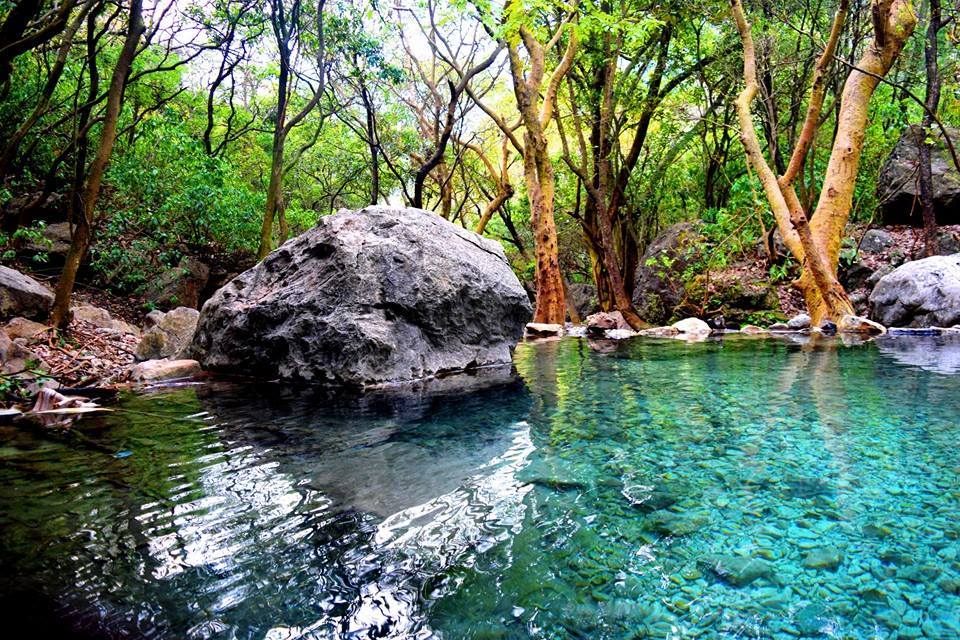 6 – Here is a picture of famous singer Haroon cycling through a water spring on Trail No. 3.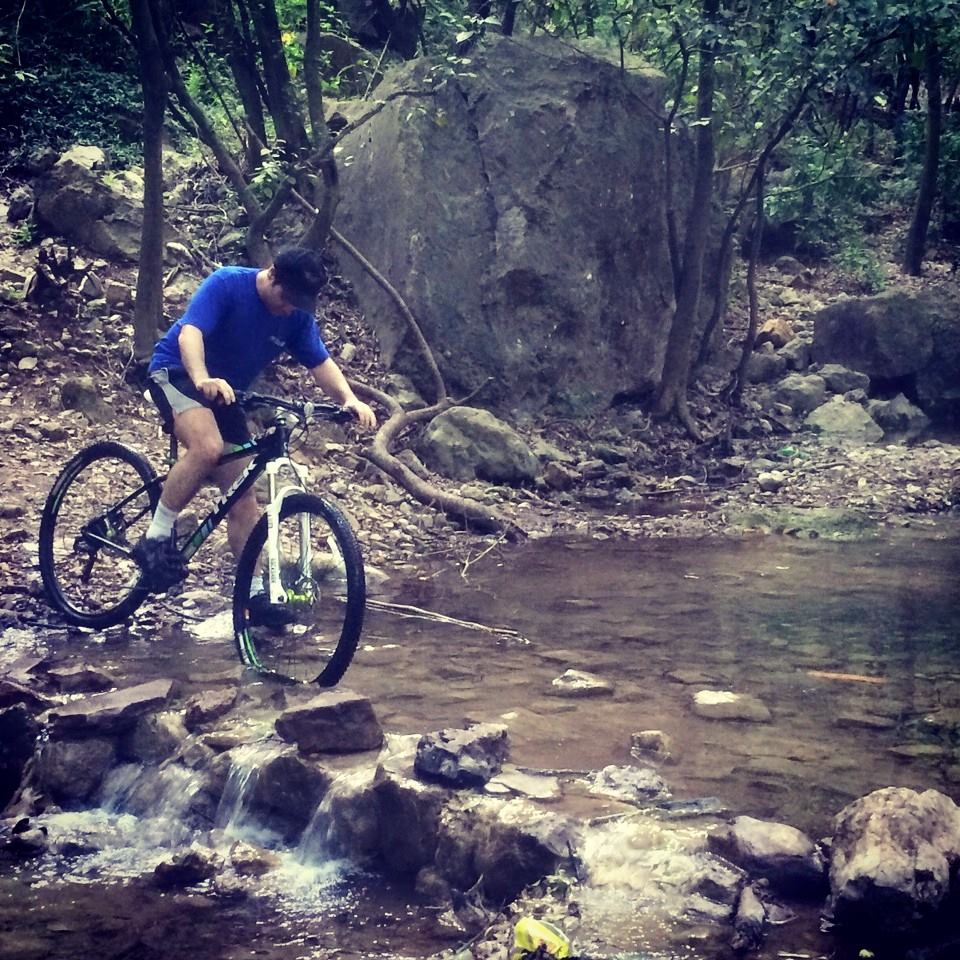 7 – You will find such benches to rest and relax on the hiking trails.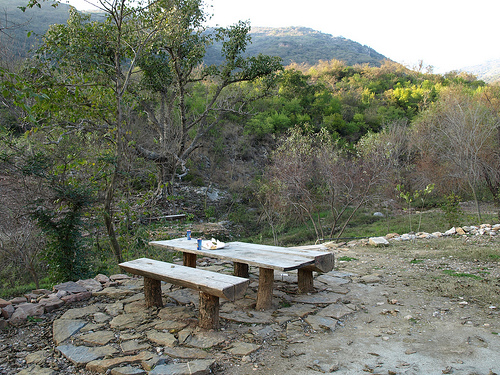 8 – Another view of a beautiful water stream in the Margalla Hills.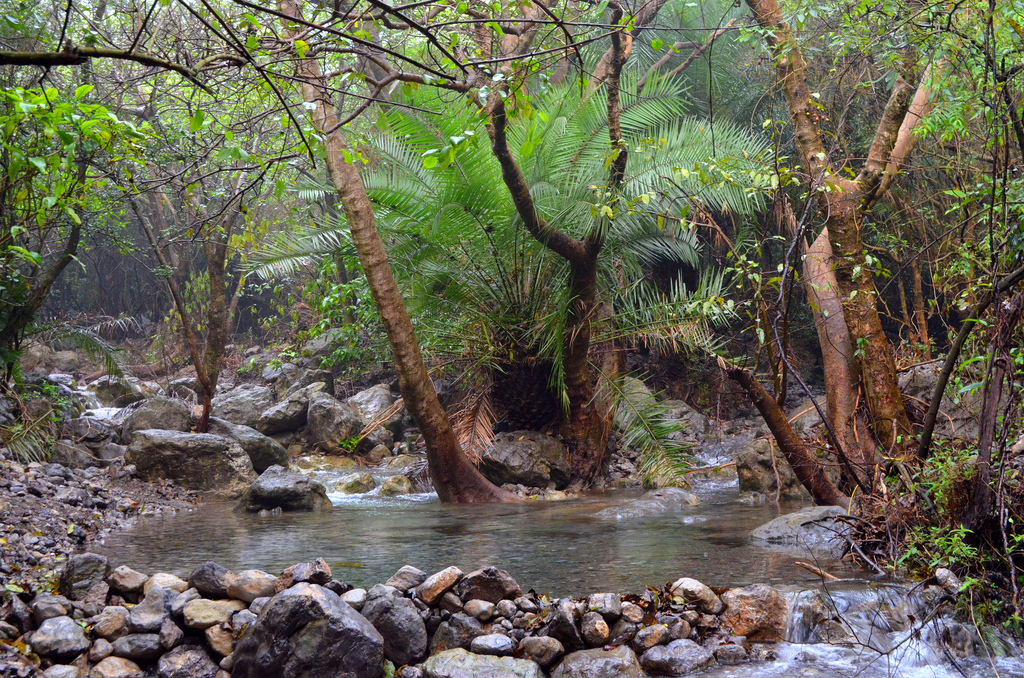 9 – The hills are covered by trees and you will see greenery everywhere.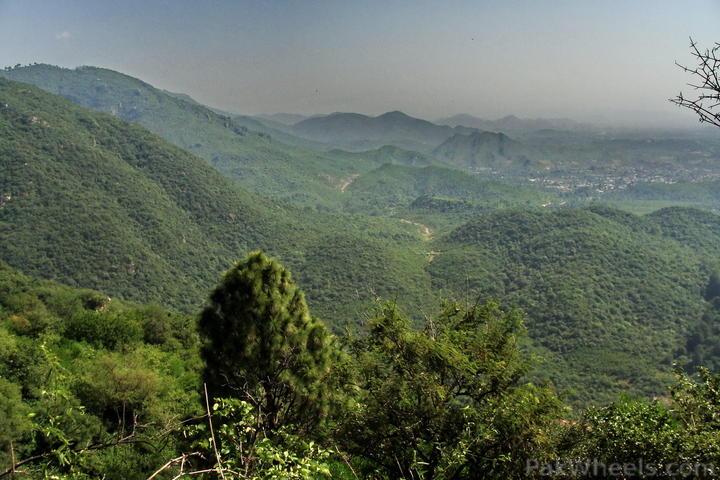 10 – You might also see some monkeys in Margalla Hills.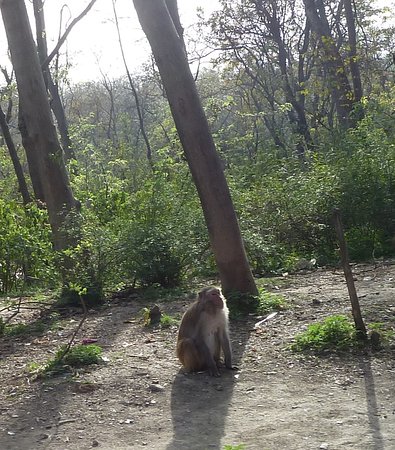 11 – You will see such spectacular views of the hills and Islamabad city.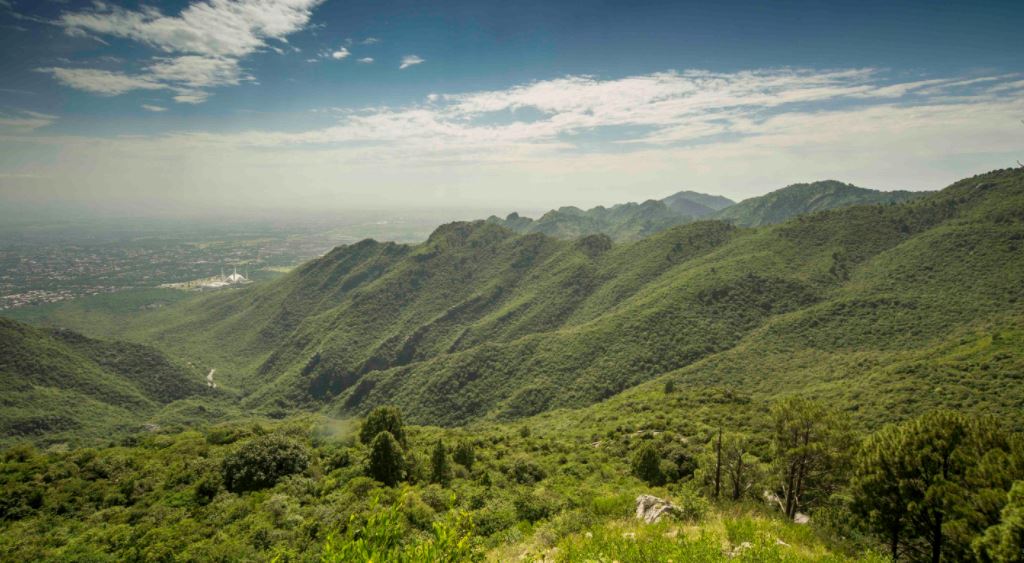 12 – Don't forget to take your refreshments with you. Enjoy tea and other refreshments as you enjoy the amazing views of Islamabad.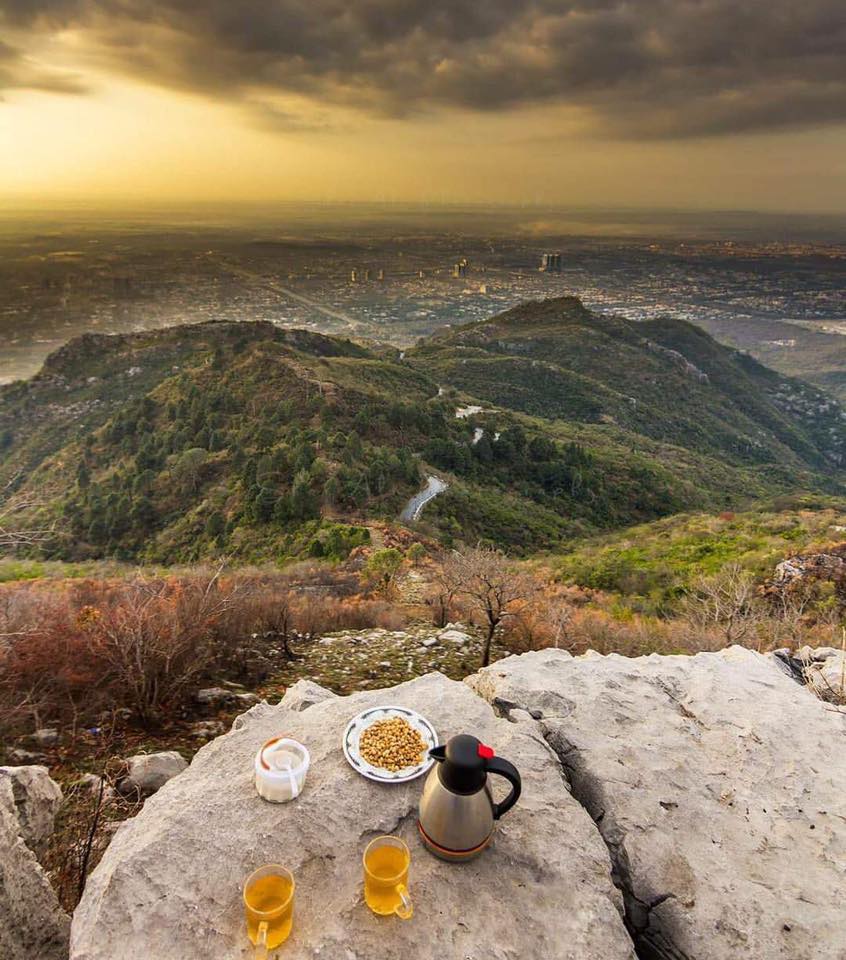 13 – You will see different kinds of birds in Margalla Hills.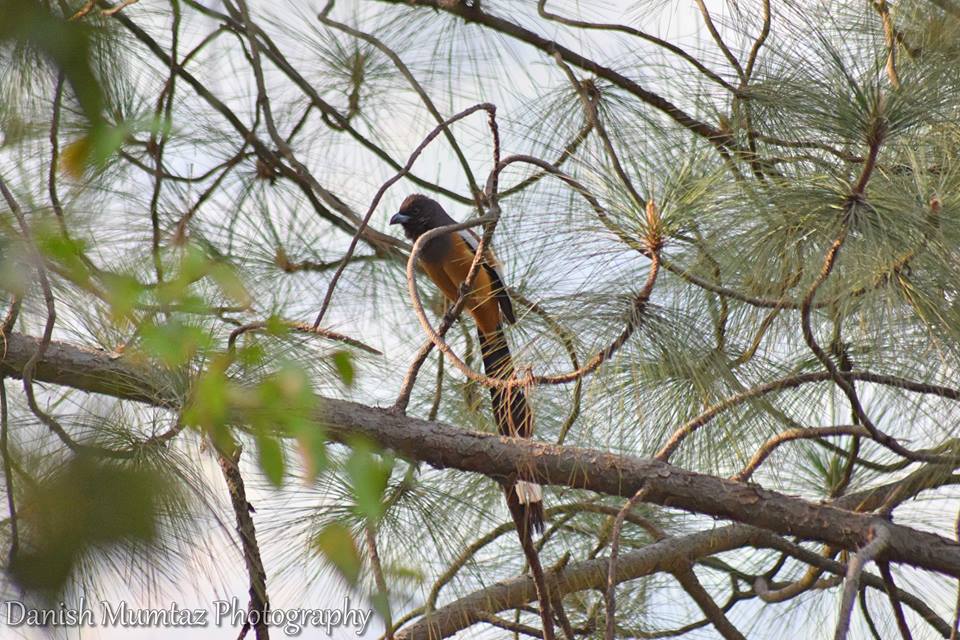 14 – Tall pine trees provide great shade from the sun. One thing that you will notice on the hills is the constant wind blowing over the hills. 
15 – This is what the hiking trails look like.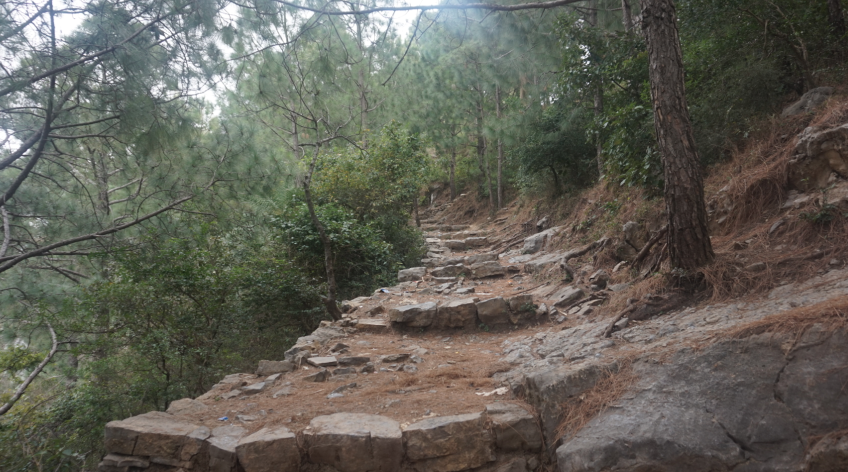 16 – You will see this fire track specially made by the CDA in order to keep the fire from spreading. Some people like to take it as a short cut. However, it is very steep, dangerous, and very difficult to climb. We recommend that you stick to the hiking trails.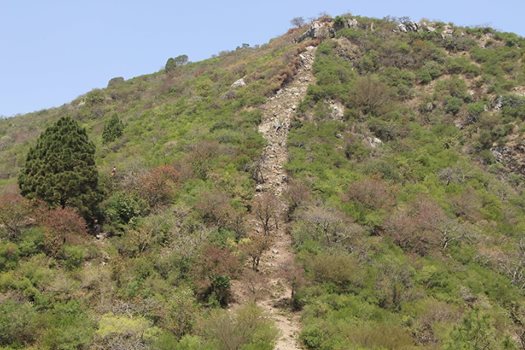 17 – If you go early in the morning, you can enjoy the views of such amazing sunrise.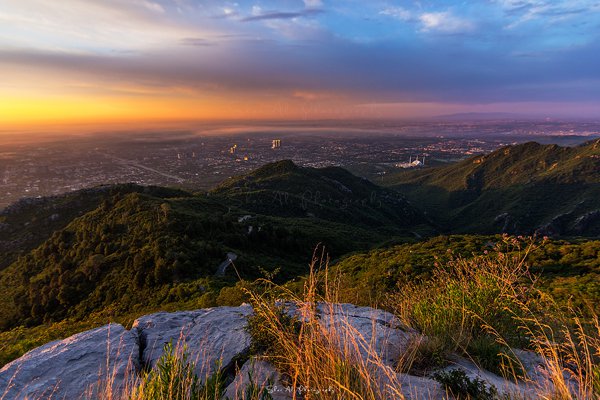 18 – Even Shahid Afridi likes to hike on Margalla Hills.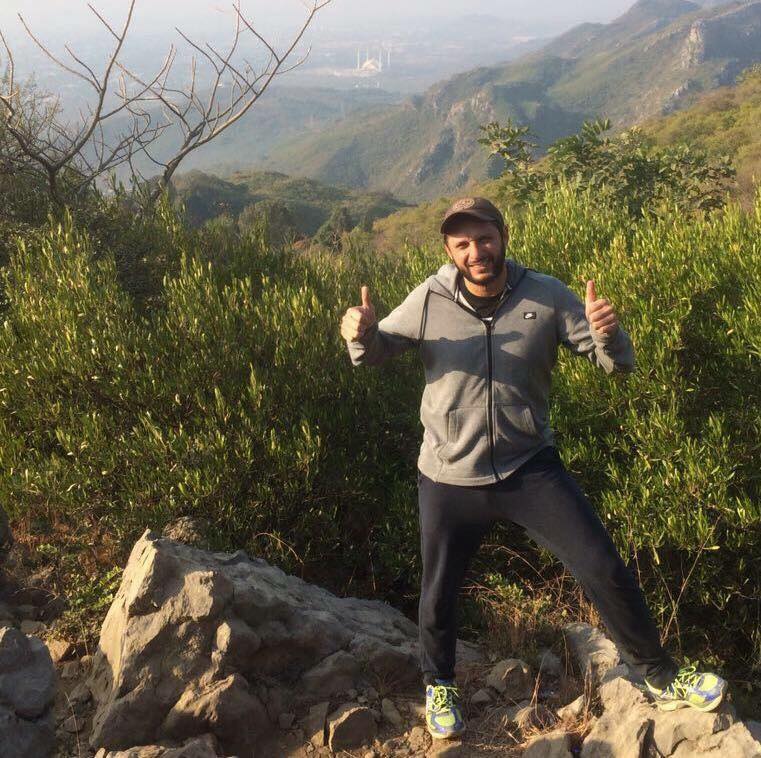 19 – A wonderful view of 7th Avenue and Islamabad city from Margalla Hills.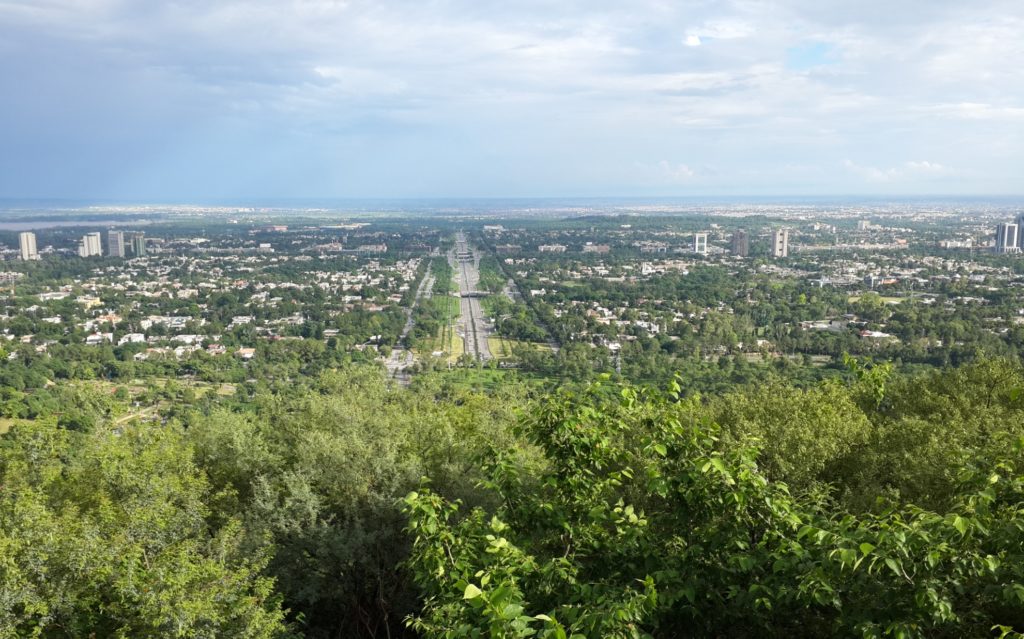 20 – Another beautiful view of Islamabad. Rawal Lake can be seen on the left side of the picture.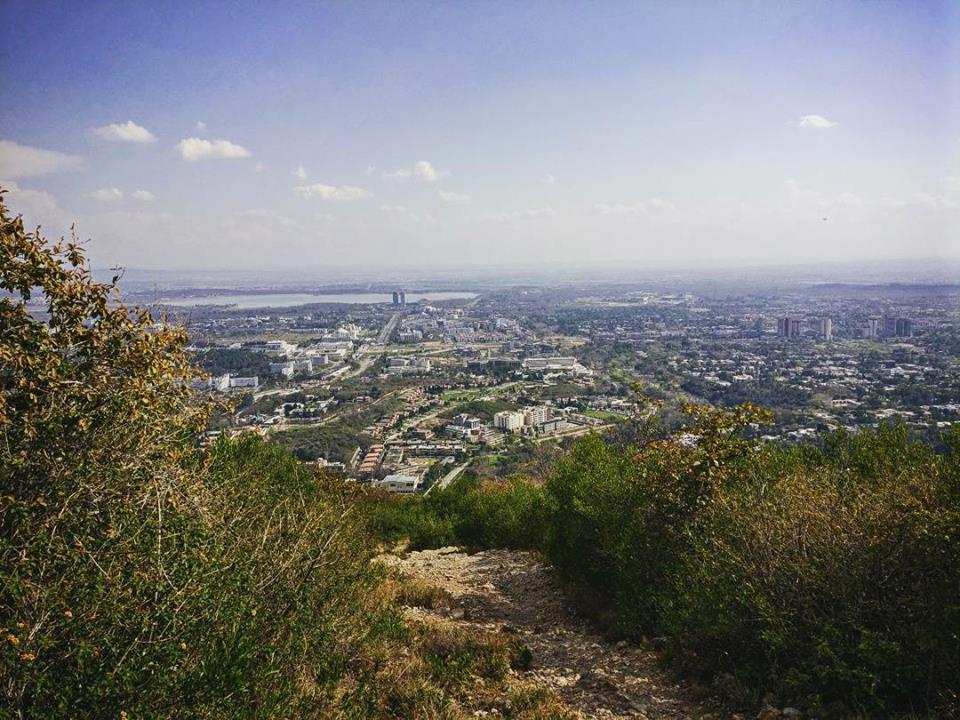 21 – If you are lucky you will get to see Red Fox of Margalla Hills. Foxes usually signal each other by making scent through urinating on trees or rocks to announce their presence.
22 – It might be exhausting for you to hike if you are not a regular hiker or if you don't do exercise regularly. But, trust me, you will feel great once you reach the top and see such awesome views.
23 – Trail 3 and Trail 5 will take you to Monal. Here is a wonderful view of Monal restaurant from Trail 3.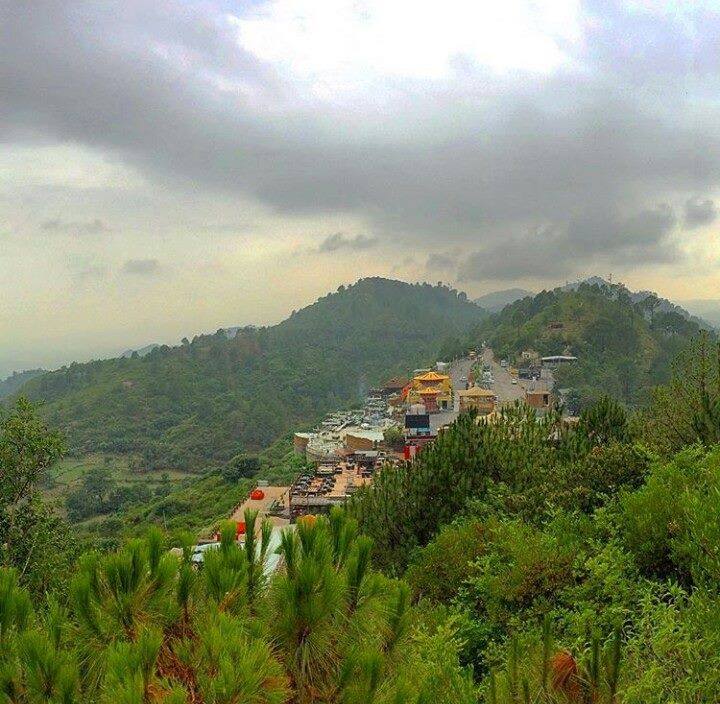 24 – You can enjoy Sunday Brunch at Monal restaurant or La Montana restaurant.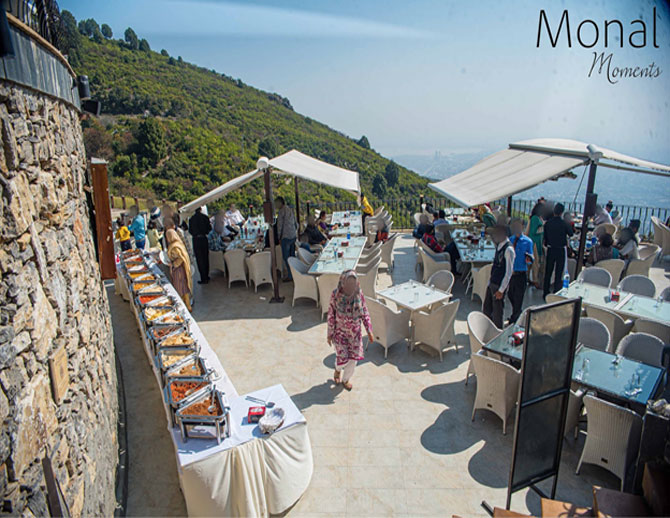 25 – In case you are not in favor of eating the Sunday Brunch at Monal or La Montana restaurants, you can always take your own food. Many hikers like to do Bar.B.Q. It is much more affordable as well as much more fun.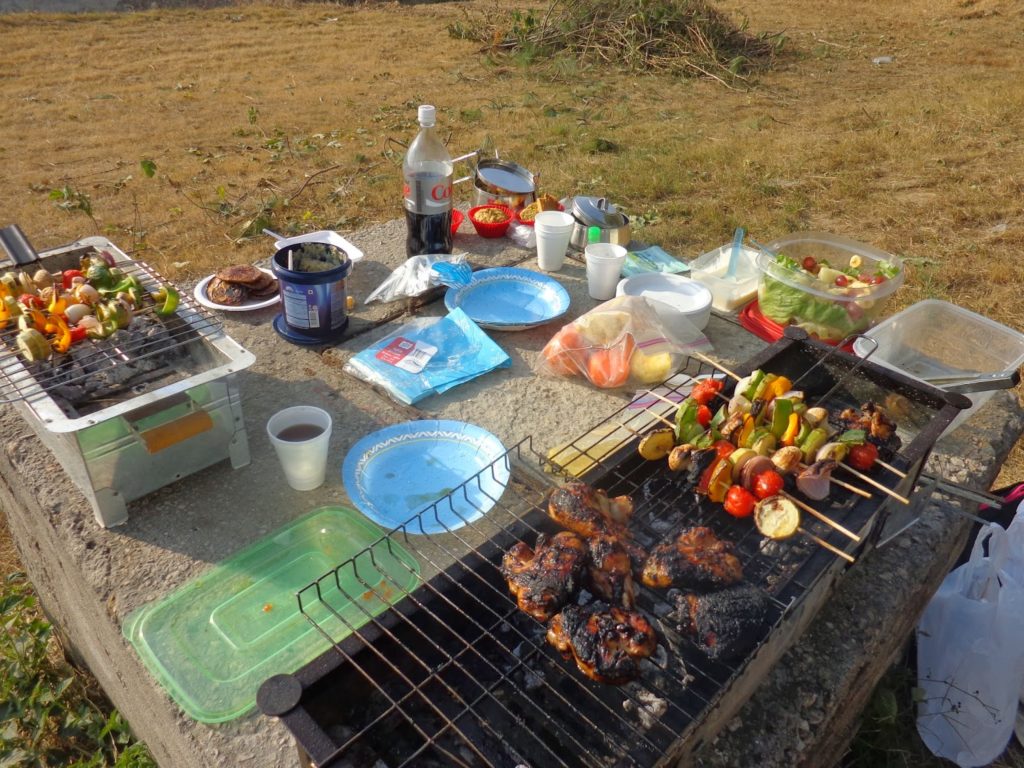 So are you ready to go for hiking on the Margalla Hills and have some awesome time? Tag your mates whom you would like to take with you on this hiking adventure.
Comments
comments