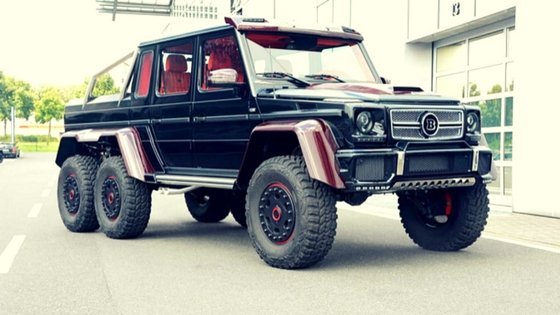 If you are a car enthusiast with an interest in big cars, you might be familiar with the Mercedez-Benz Brabus G63 AMG 6×6. This extremely large vehicle is the dream of those who are interested in off-roading and big cars. The vehicle costs around 700,000 Euros. What makes this vehicle so special is the fact that only 15 models of this vehicle have ever been produced. And the good news is that one such model has arrived in Pakistan. However, you would be shocked to know that the price tag of the Mercedes-Benz Brabus that has been imported to Pakistan has gone up to around 25 Crore Rupees after paying all the duties and taxes.
Yes! Someone just paid 25 crore rupees for this monster…
The vehicle arrived in Pakistan a few days ago.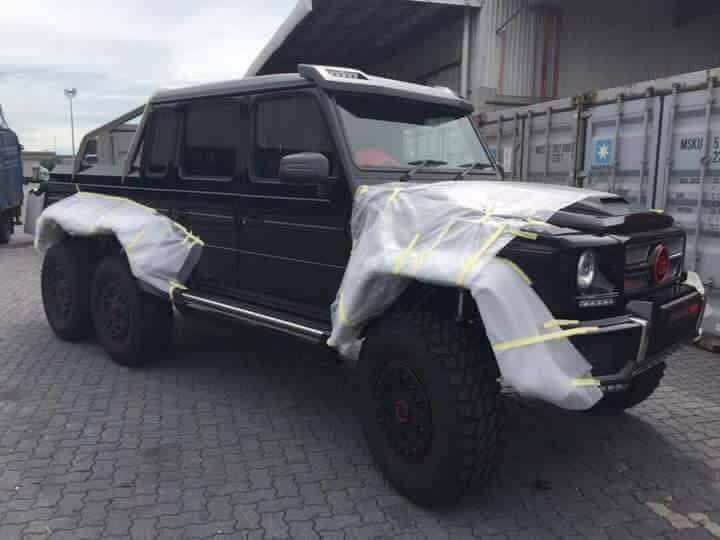 It has been imported by someone in Islamabad and the citizens of Islamabad will get to see this beast on the roads of Islamabad in the coming days.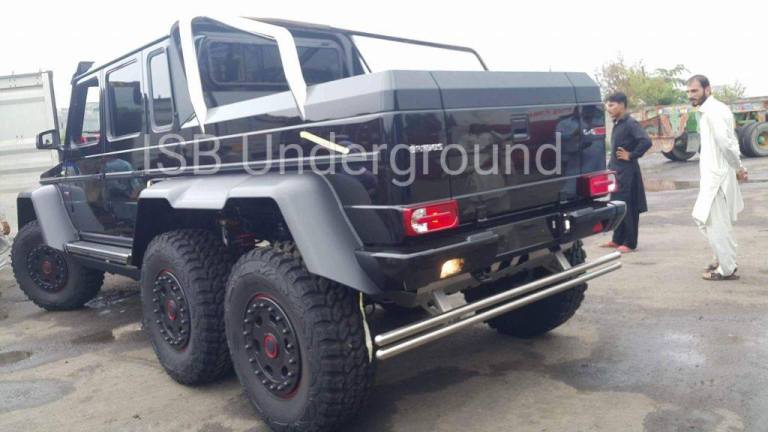 The black colored Mercedes looks absolutely stunning from the side.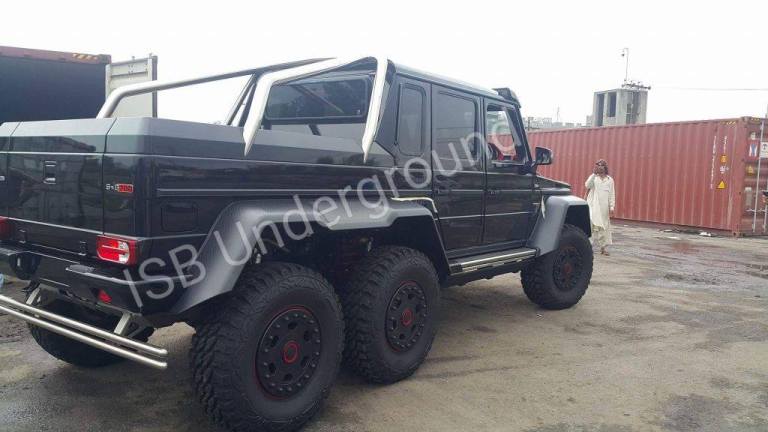 According to many only blogs, it is currently the most expensive vehicle in Pakistan.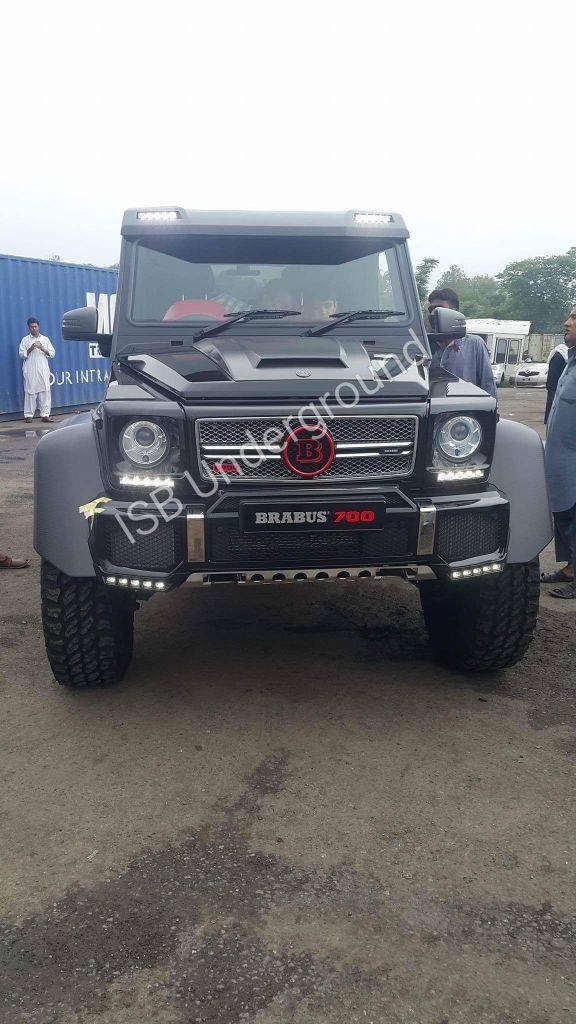 Here is another view of the only  Mercedez-Benz Brabus G63 AMG 6×6 in Pakistan.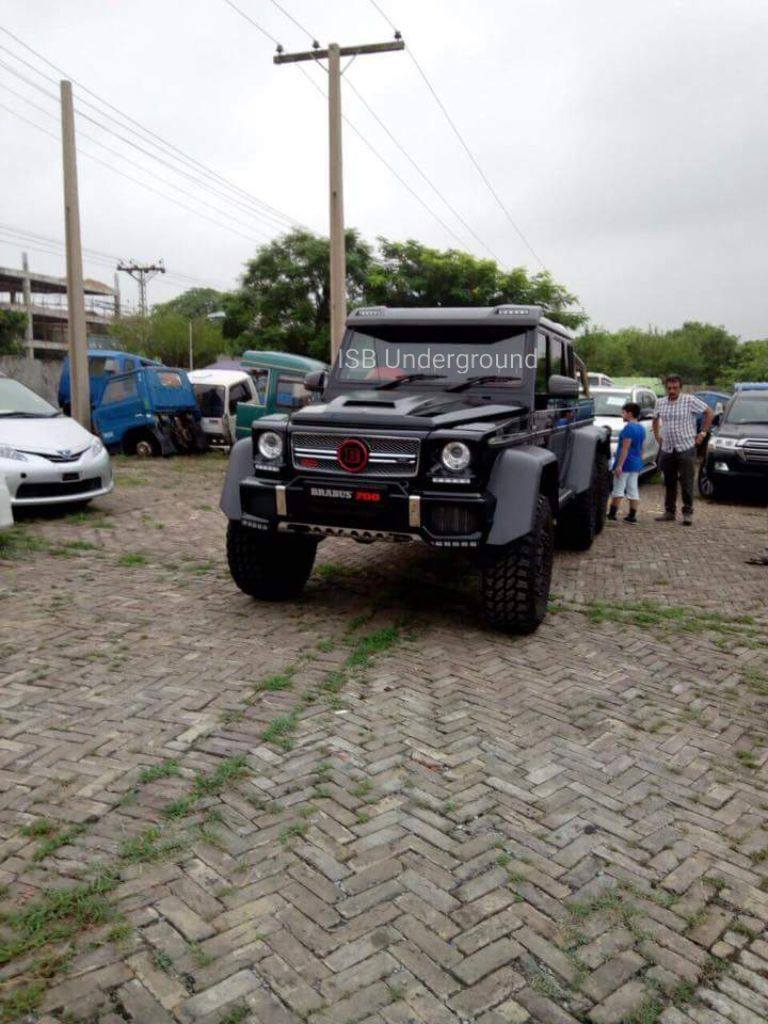 Just look at the size of the vehicle. Behind it is a Land Cruiser and it looks quite small in front of the  Mercedez-Benz Brabus G63 AMG 6×6.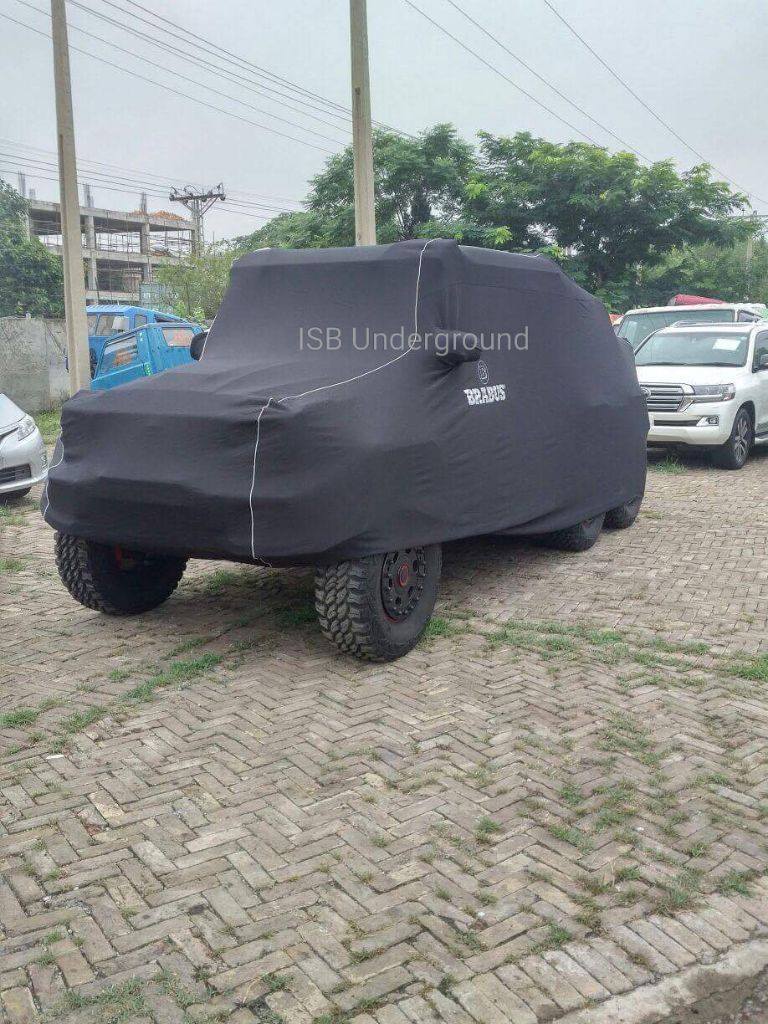 The car is almost as big as a full sized mini truck.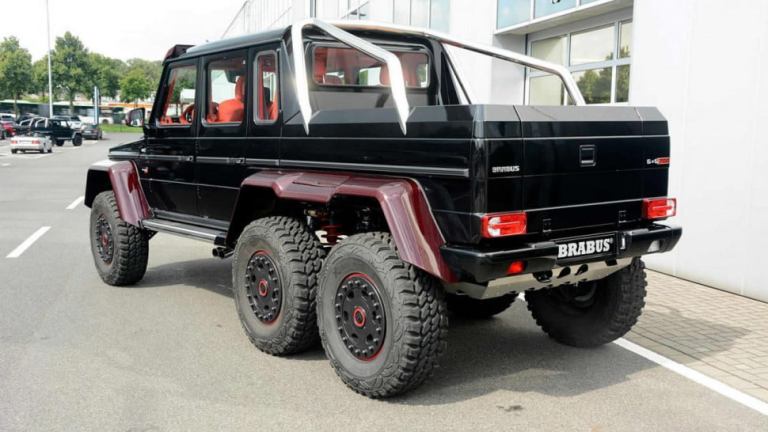 This is what this beast of a vehicle looks like in its full glory.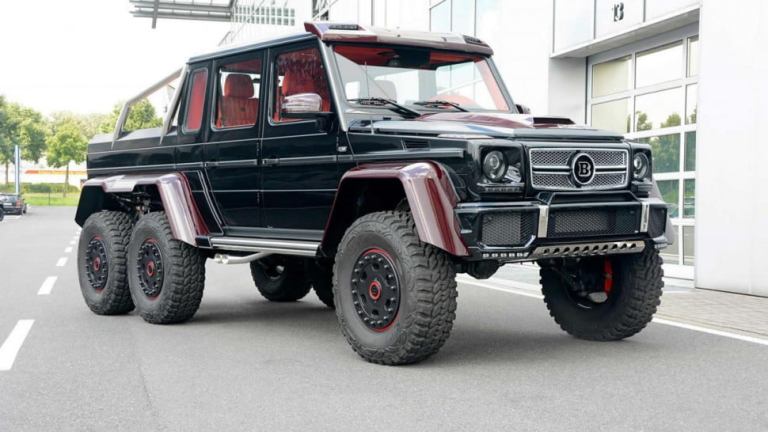 If you are an off-roading fan and want luxury, then this is the best you can get.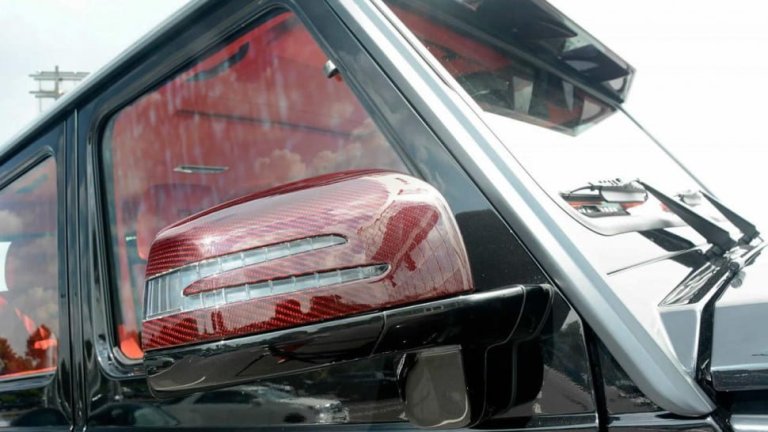 Surely, you can complain about the lack of space in this car.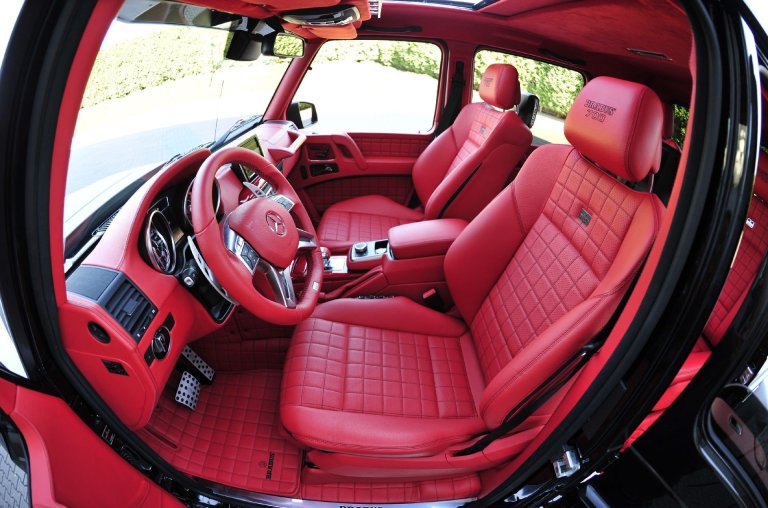 It has plenty of leg room and offers the highest level of comfort even on the off-roading trips.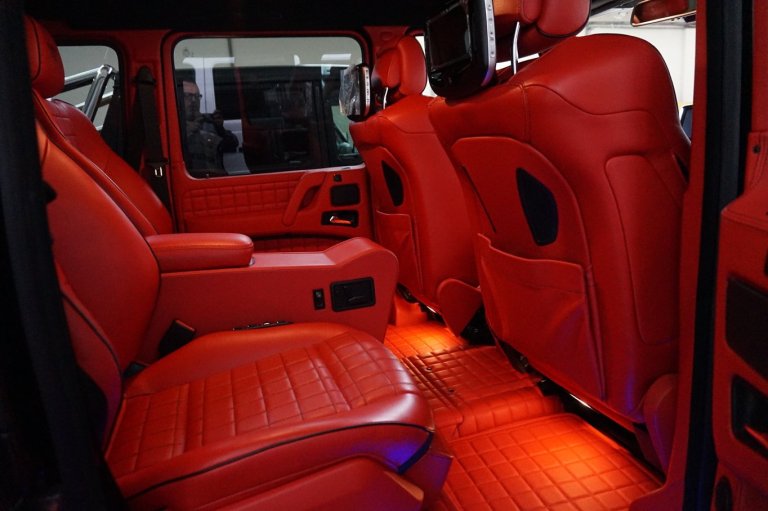 The interior of this car is just stunning.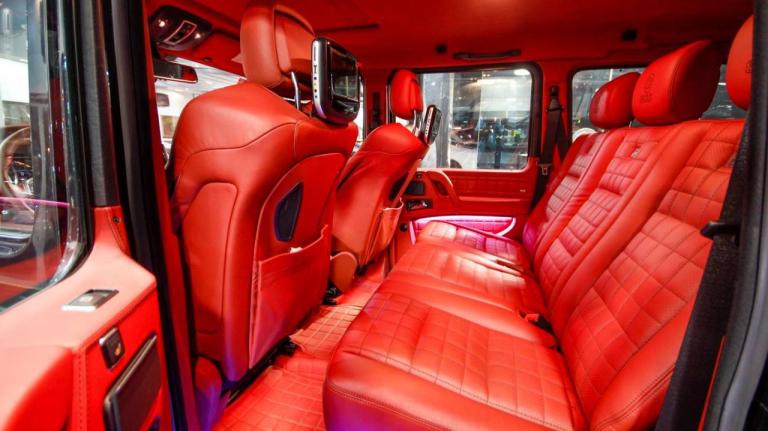 This is what the inside of a door of  Mercedez-Benz Brabus G63 AMG 6×6 looks like.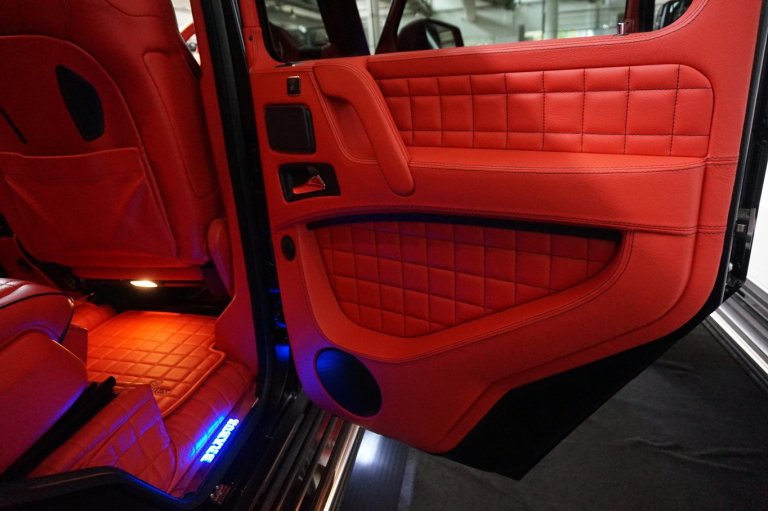 The 6×6 vehicle has massive tires.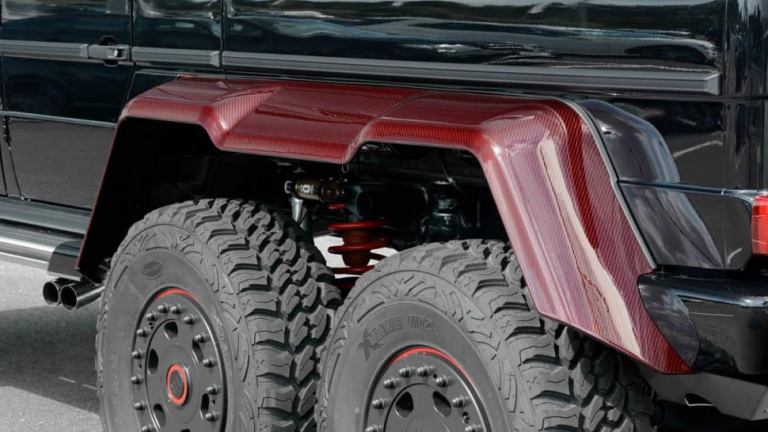 We wish the owners of this vehicle best of luck and hope that the people of Islamabad will be able to see this beast in different car shows.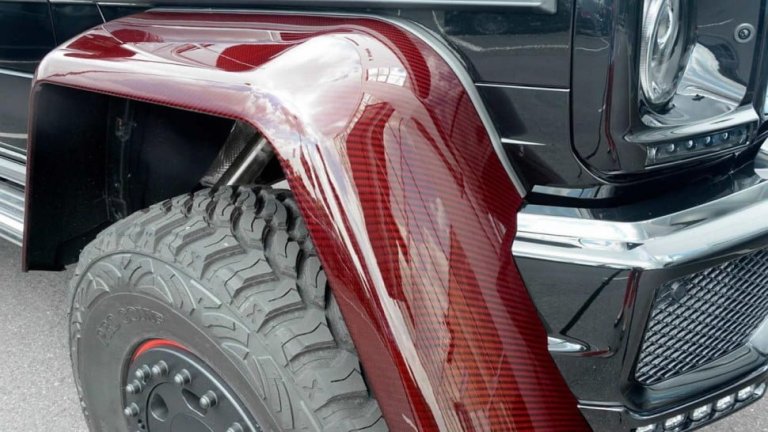 What are your thoughts about this 25 crore rupees vehicle? Tell us in the comments section below. Also, share this article with your friends.
Comments
comments