By: Osama Ather
The snow is melting and spring is just around the corner, so, Pakistanis pack those jackets and get your shorts out cause outdoor fun time is back.
Usually, when it comes to getting one's family or friends together for some outdoor, under the sun fun, we get lost in deciding what to do, one thinks about the variety of options and not seem to find many on the list.
Well, we at Pakiholic, have good news for you, dear comrades, because we have found the best place for you to enjoy spring at its full swing. Mangla dam!
What ????? Why ???? What even ???
You ask.
Well, one thing that many don't know about Mangla is that it's not just a boring old dam rather it's a fun-filled place that provides tourists and visitors with multiple water sports activities.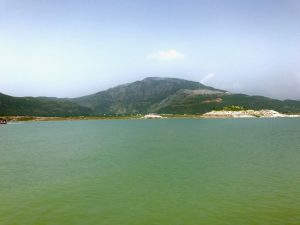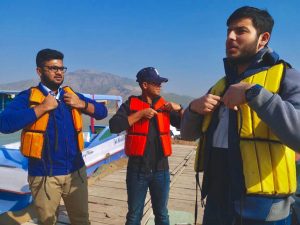 From jet skiing to speedboat rides near the spillway, one could also enjoy paragliding and banana boating. Take a cool dip in the translucent blue water or complete the cliff jump challenge that many find too extreme.
There is an assortment of choices when it comes to food at the bank of the water. Many small food stalls provide you with freshly caught fish which they serve you fried and garnished with lemon and chat masala. If you're really in the mood they rustle up a mouthwatering, tongue sizzling fish karai and it's so good that you would definitely wanna visit again soon for a second round.
Mangla not only provides a fun experience at the waterfront but also hosts huge orange farms that play a huge part in producing a good percentage of the sweet nectarine in Pakistan. One could always visit these farms and enjoy the vibrant fruit straight from the tree while enjoying a picnic with friends or family. Basking in the sun among the fruit-laden orange trees that cover the farms that stretch as far as one's eyes can see.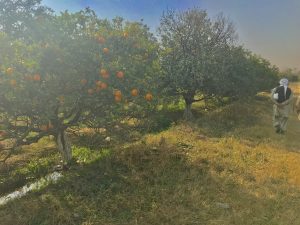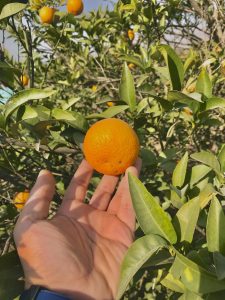 So don't waste this spring sitting around at home watching tv folks, pack your bags and sandwiches and head on down to Mangla for a fun-filled weekend/ getaway.
Comments
comments