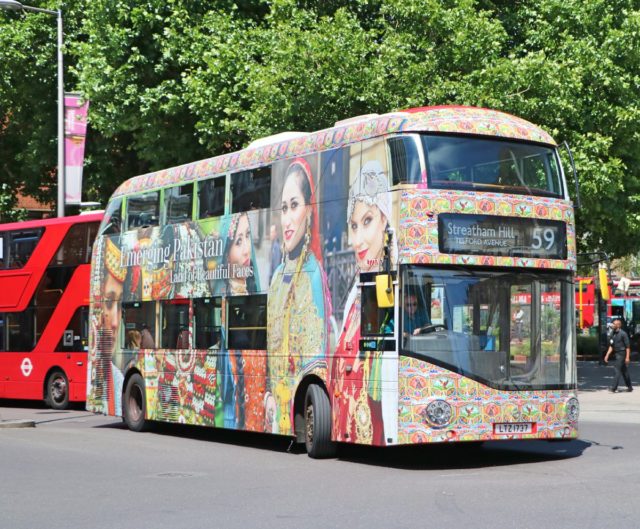 Pakistanis living in the UK will get to see something amazing in the coming few days and it will surely make them proud to be Pakistanis. The Pakistani High Commission in London has started a 4-week long campaign for the promotion of tourism in the country. This campaign has been launched under the theme, "Emerging Pakistan" and it has been launched on the occasion of Pakistan's 70th independence anniversary. The citizens of London will get to see the different aspects of Pakistani culture and different Pakistani icons on their own Double Decker buses.
The buses will feature Pakistani women in cultural dresses.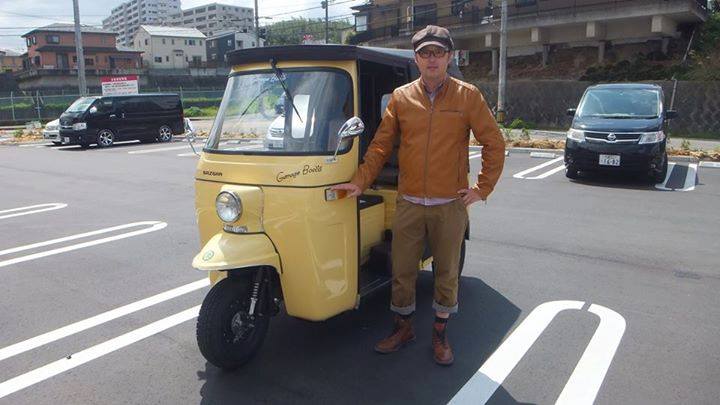 One of the buses has a picture of Quaid-e-Azam Muhammad Ali Jinnah along with the national flag of Pakistan and some spectacular scenery.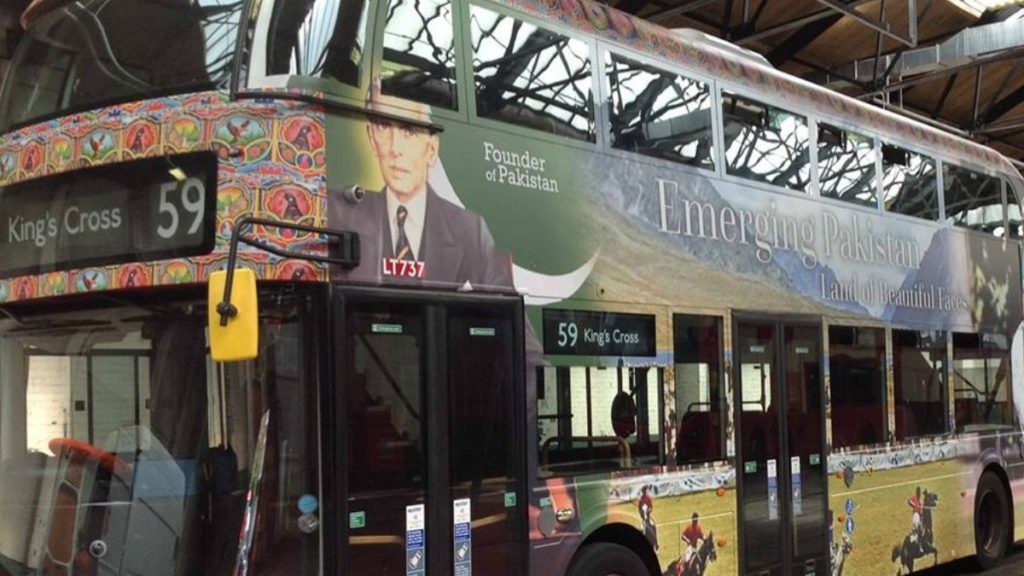 This is what the back of one of the decorated buses looks like.
The beautiful colours of these buses will leave the Londoners mesmerised.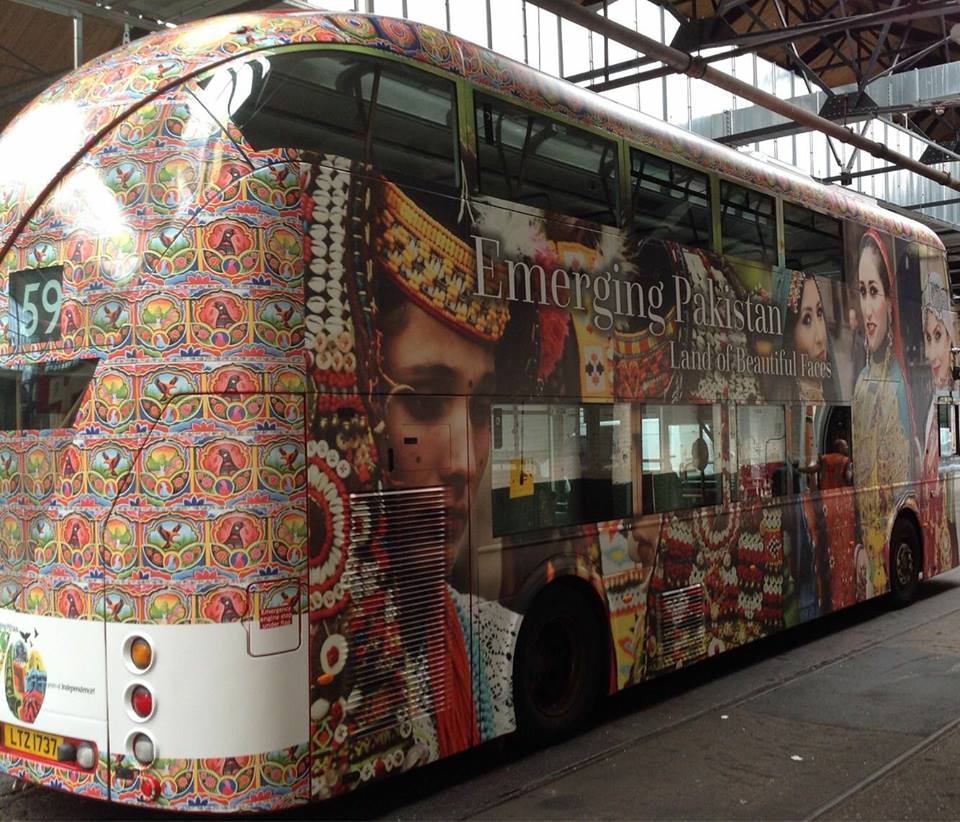 Some buses feature the pictures of the mountains of the northern areas of Pakistan.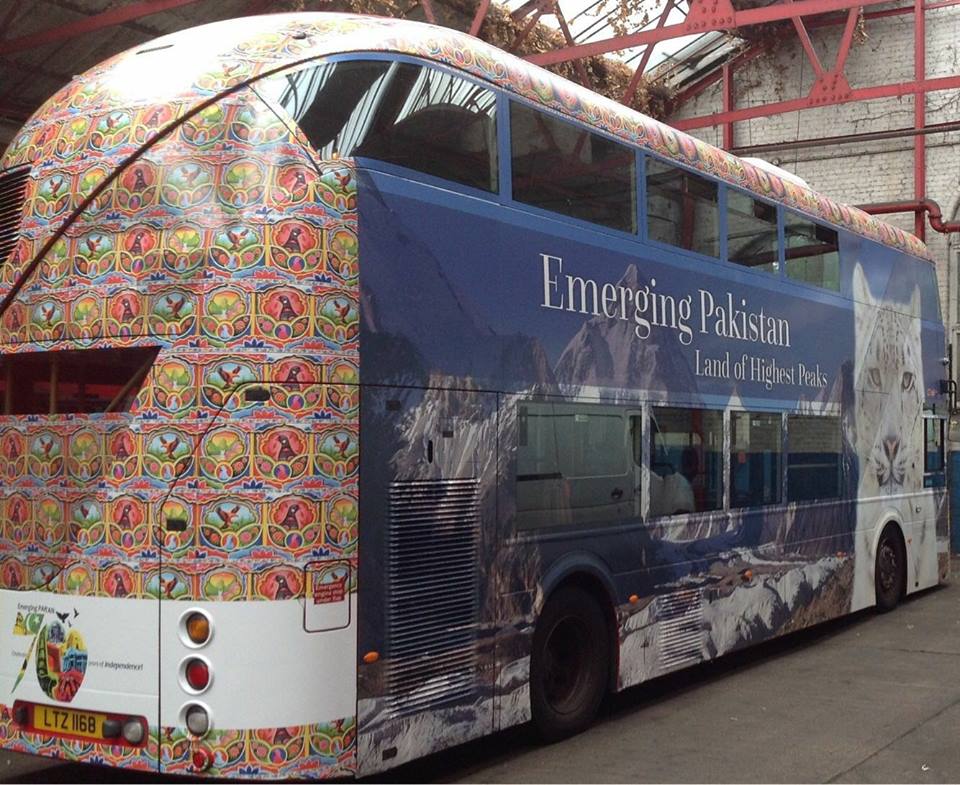 This initiative will surely boost the positive image of Pakistan.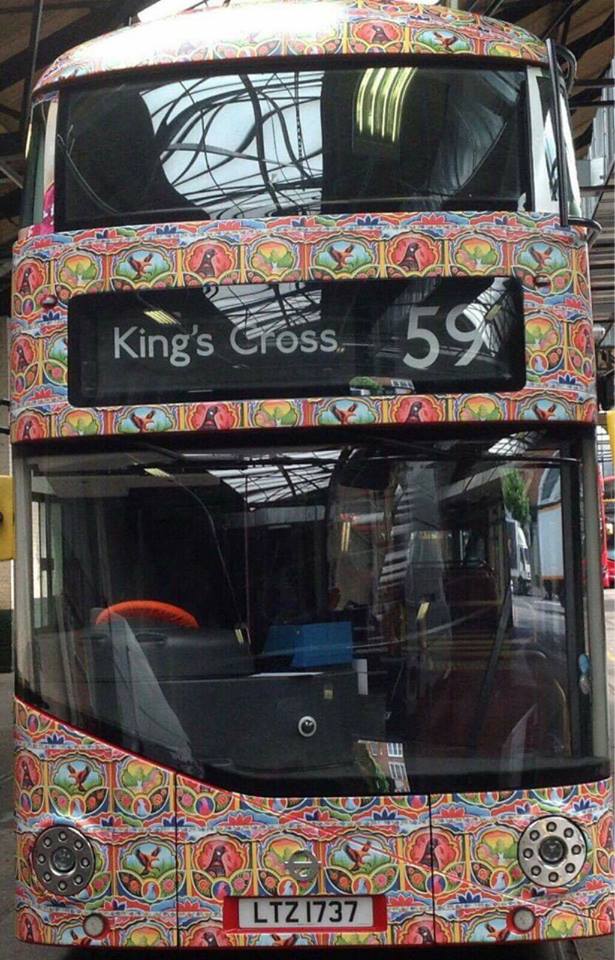 The double decker buses with Pakistani truck art and pictures of Pakistani icons will run on the streets of London for 4 weeks.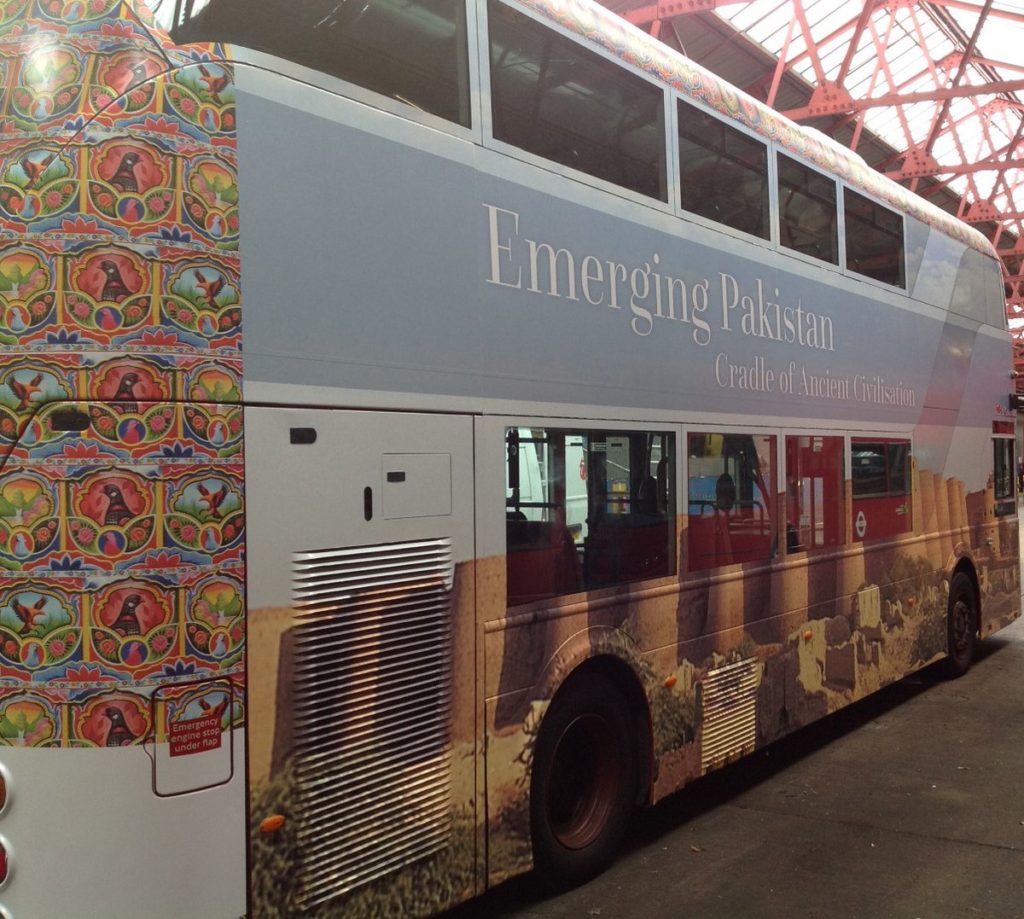 Here is a picture of a polo ground in Pakistan. Shandur Polo Festival is one of the best events in Pakistan and we are glad that it is being promoted through these buses.
Look at this beauty. It sure looks amazing in the sunshine. Hopefully, these buses will inspire people to visit Pakistan for tourism.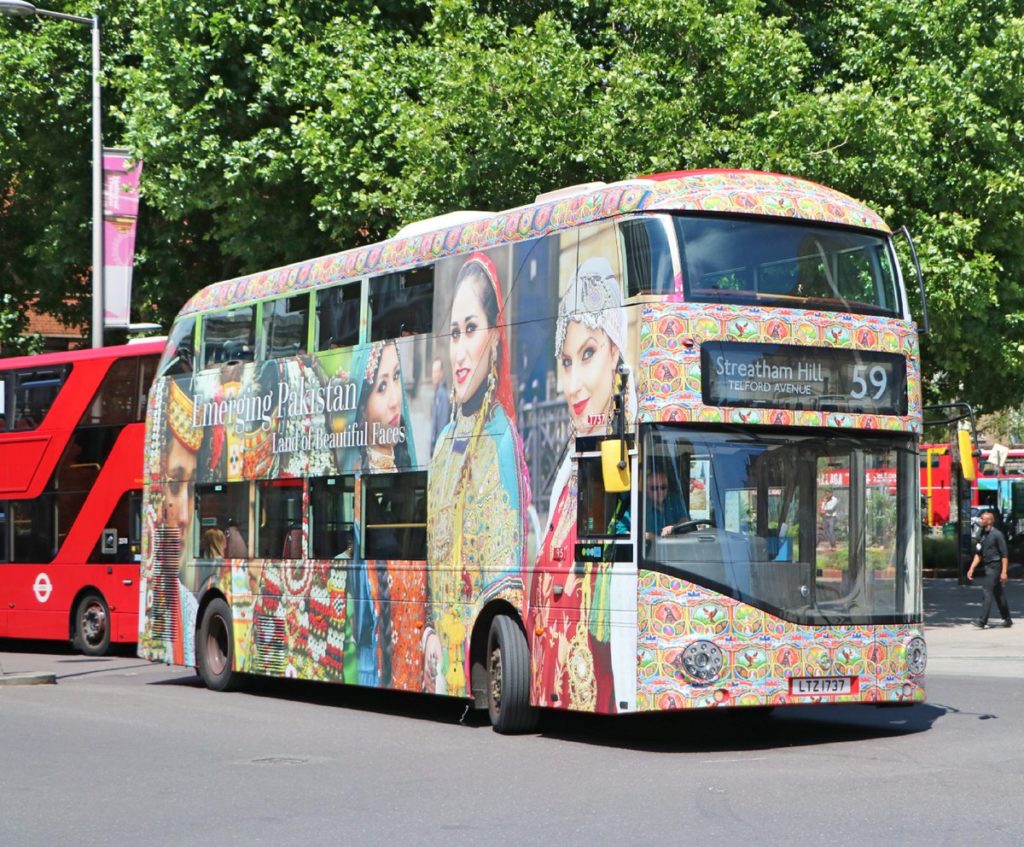 What do you think about this initiative of Pakistani High Commission in London? Tell us in the comments section below. Also. don't forget to share this article with your friends and family.
Comments
comments