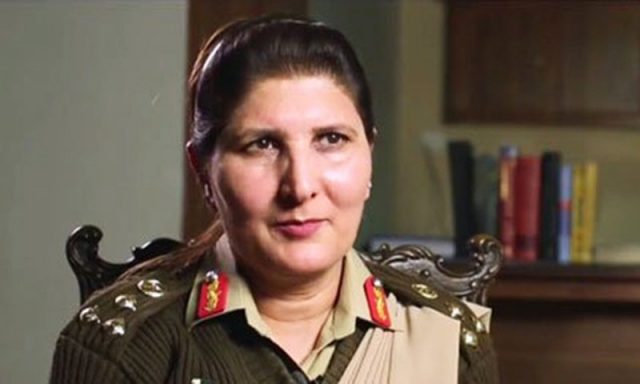 By: Maha Usman
From the first woman prime minister of the country to fighter pilots doing us proud, the women of Pakistan have also set examples for everyone who says, "women can't". We're a nation who has had women representing Pakistan in the most respectable way. Oscar Winner- Sharmeen Obaid Chinnoy, Microsoft Certified Professional, Arfa Karim, Foreign Minister- Hina Rabbani Khar, Top Athlete- Naseem Hameed, Top Mountaineer- Samina Baig, and the list goes on and on. Be it any age group or profession, we have always learned things from our women.
Beyonce was totally ON POINT when she said, "Who run the world? Girls!" Be it Amreeka or Pakistan, women around the world have always proven to be skillful, terrific, magnificent, and doers-n0-matter-what.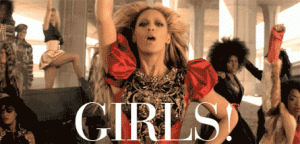 Source: buzzfeed.com
Things you didn't know about General Nigar Johar
Pakistan Army made a proficient Two-Star General, Nigar Johar. She happens to be the third woman officer in the history of our country to achieve this prestigious rank of Major General. The other two Major General, Shahida Badsha and Shahida Malik who also belong to the Army Medical Corps.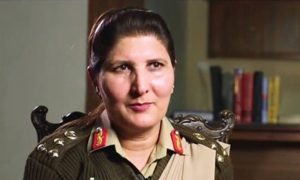 Source: dawn.com
Born into a military family, Gen Johar has served the Pakistan Army as a Doctor, rising from Army Medical College. Her excellence and diligence helped her reach this reputable stature, that too in a field which is usually male-dominant in our country.  She was also formerly appointed as the Deputy Commandant of Combined Military Hospital (CMH), Rawalpindi.
In an interview, Gen. Johar expresses her gratitude, "Pakistan is my country and I was born here. I was raised here and I think there is no match to Pakistan to anywhere in the world," while adding, "Think of all the Muslim countries, think of all those developing nations. This is the only country which has had female general officers. No one else did," she added.
Source: defence.pk
This is an example for all Pakistanis pursuing their dreams of achieving career goals. Moreover, it also gives us a moment to ponder over the importance of education of our children especially girls. Nothing is impossible, our lady generals have proved it right. We salute our pride!
Comments
comments