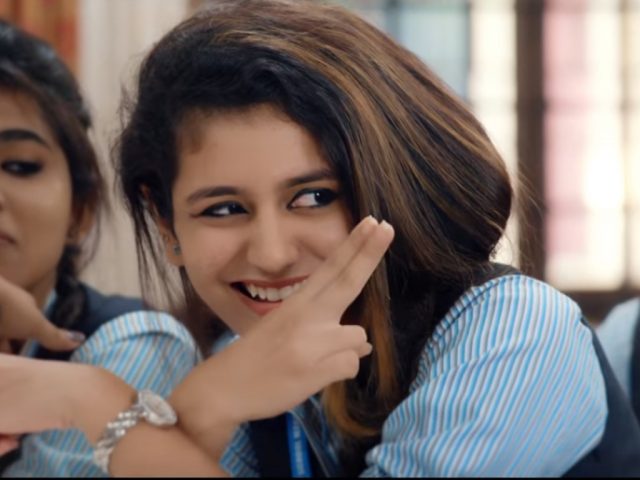 By Maha Usman
One wakes up in the morning and witnesses the internet going super dooper cray crazy over Priya Prakash's video where she's winking at a guy.
What I think: Hmm, okay some random girl being cheesy with a randomer guy.
What Pakistanis generally think: Yeh kon larki hai, bhayee?
What Indians think: OH MY GOD, THE PRETTIEST GIRL EVER! CAN'T STOP WATCHING HER ON REPEAT.
What would an unbiased person think: Okay, but what is the video about, huh? Is it as overrated as the Mona Lisa smile( there, I said it on a public platform for the first time)
A lunch break, two deadlines, and a rant on a call later…
I scroll down my newsfeed and suddenly this girl is the 'National Crush of India'.
*Locks the phone screen*
*Sees her own reflection on the phone screen*
*Winks like Priya Prakash*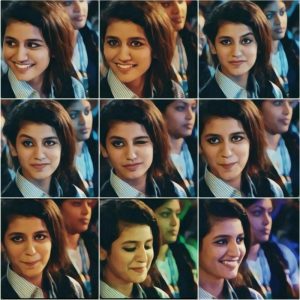 Nah, National crush wala level nahi hai yaar.
Meanwhile Pakistanis are debating how Momina Mustehsan( the Social Media Declared National Crush of Pakistan) is wayyy more better than some random Priya Prakash-winking-in-slow-motion.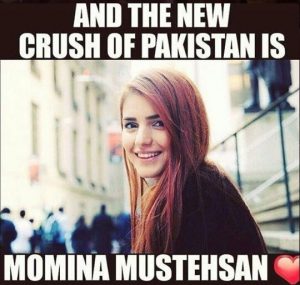 Reasons? Okay, here you go!
1. Good looks, good looks, good looks: Yes beauty is subjective and bla bla bla but wait for more reasons na.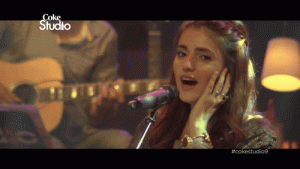 2. Melodious Voice: The girl has been winning hearts EVERYWHERE since her debut track, "Awari" which was breathtaking for real. Real feels, bruh! Also, a big number on her profile because it went viral in India.
3. Music Maestro/Instruments Ki Game: Did you know, other than singing and looking pretty, the enchanting artist can also play violin, keyboard, and guitar *claps in excitement*
4. National Model Game On: Haan bhayee, the heartthrob is all over our mainstream media too. From Sprite to Knock Out, this bandi pretty much always proves everyone's point of being the National Crush.

5. Qualification: We're just a bunch of sapiosexuals here in Pakistan, aren't we? This girl is an engineer. Brains before gains, bruh. She moved to the States for higher studies and graduated with a double majors degree in Biomedical Engineering and Applied Mathematics from the Stony Brook University, New York in 2016. At the time of her graduation, her name was in the Dean's list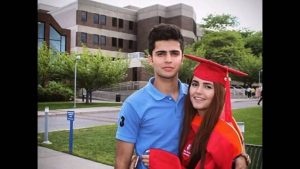 Source: The Nation
6. Our Coke Studio and Nescafe Basement Diva: Yaar who else overshadows Rahat Fateh Ali Khan in a song? Mhmm. No one ever has.
Meanwhile, we're still waiting for India to give us more reasons to justify their crush and its qualities other than winking, smiling, and nodding.
Comments
comments