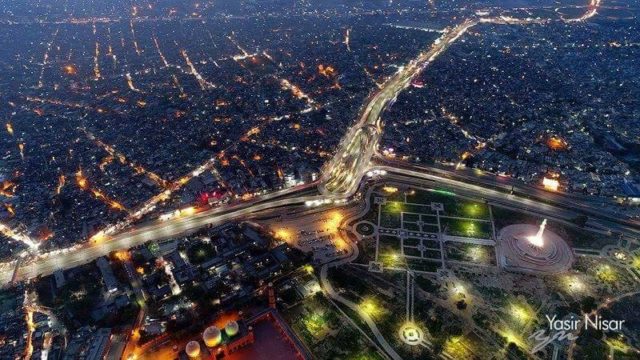 Lahore has so much to offer for the tourists that it is impossible to get this amazing city of one's travel list. The amazing city of Lahore has seen some major changes during the past decade or so. Not only the city has become more modern and diverse, it has also become much more easier to travel in. The best thing about Lahore is that despite of the rapid development, the city still has some amazing historical buildings in pretty good shape. And even the old part of the Lahore, commonly known as Andron Lahore, still has its magic and charm. Today, we are bringing you an amazing compilation of some of the most amazing aerial views of Lahore. These photographs will give a new perspective about this incredible and historical city. Enjoy!
27 – We start off with a spectacular aerial view of sunset over canal road, Lahore.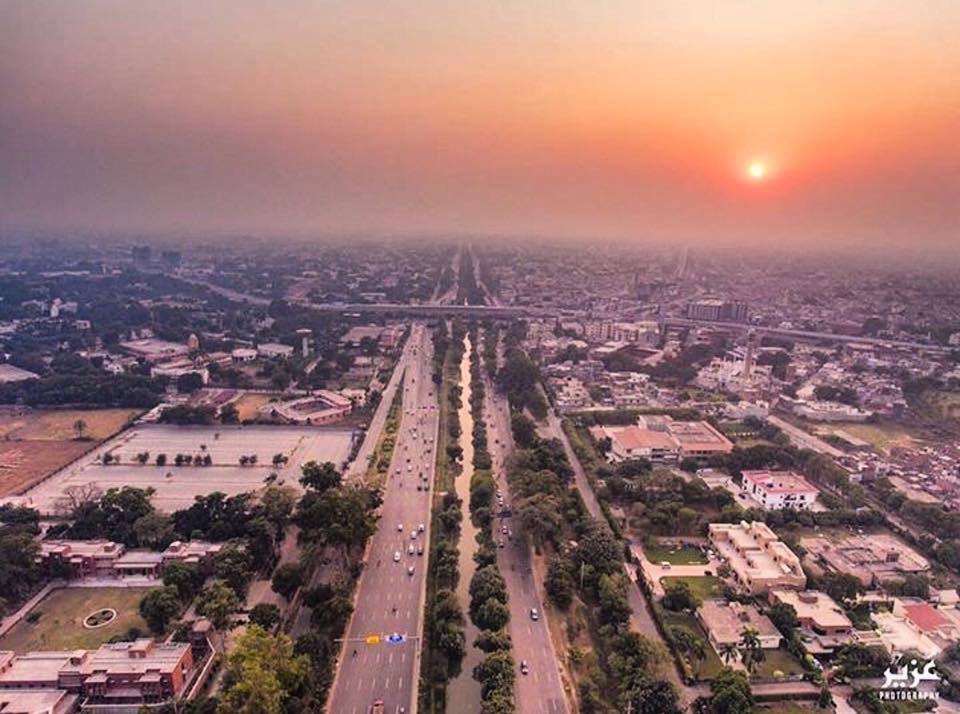 26 – Here's a stunning view of Lahore on a cloudy afternoon. The metro bus track can be seen in this picture.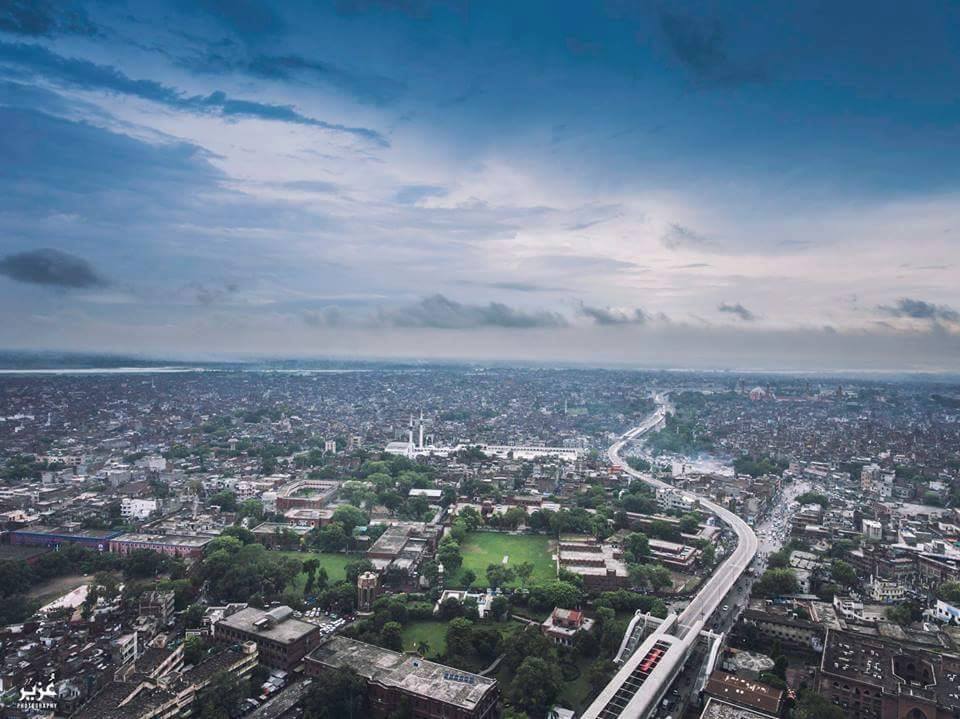 25 – Masjid Wazir Khan and the surrounding Bazaar looks beautiful!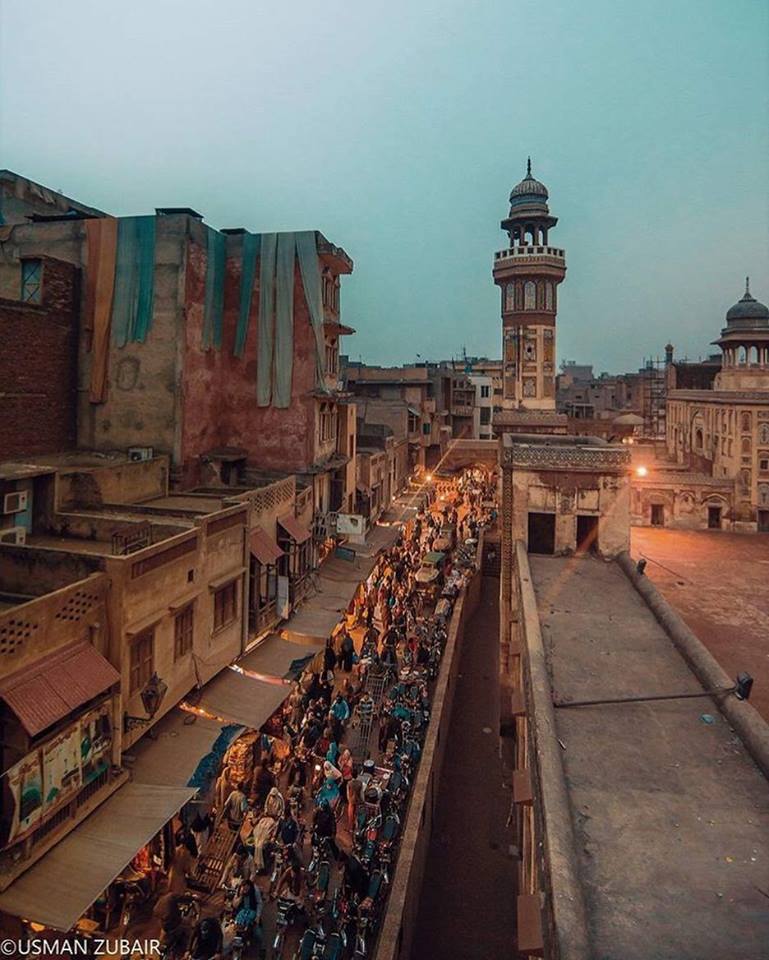 24 – Arfa Karim Tower, an important technology hub and an iconic landmark of Lahore.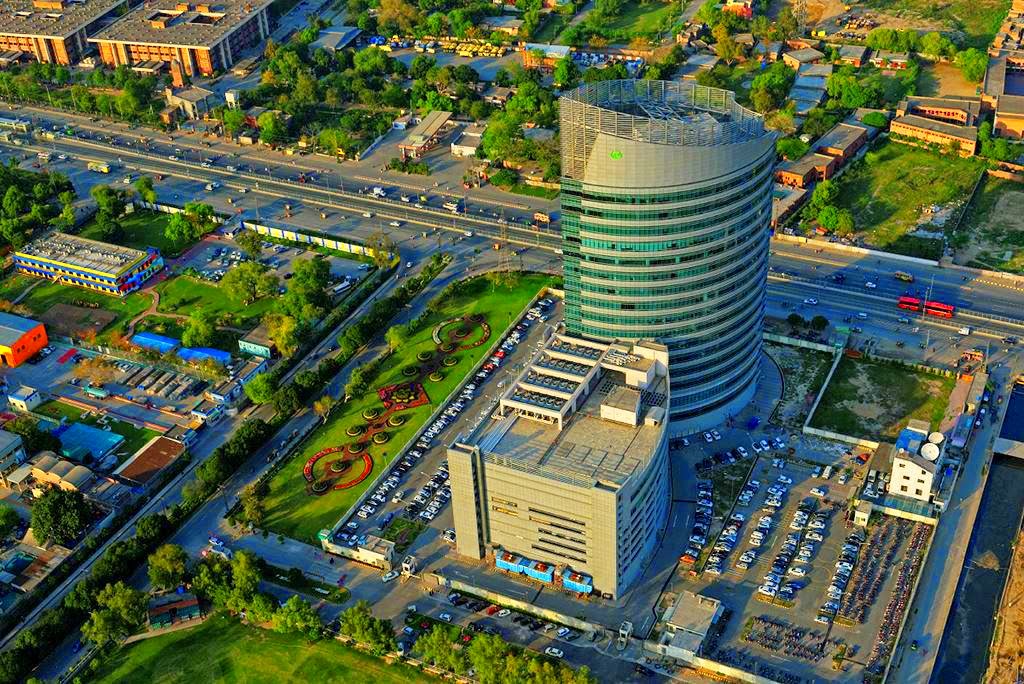 23 – The famous Azadi Chowk Flyover as seen from above.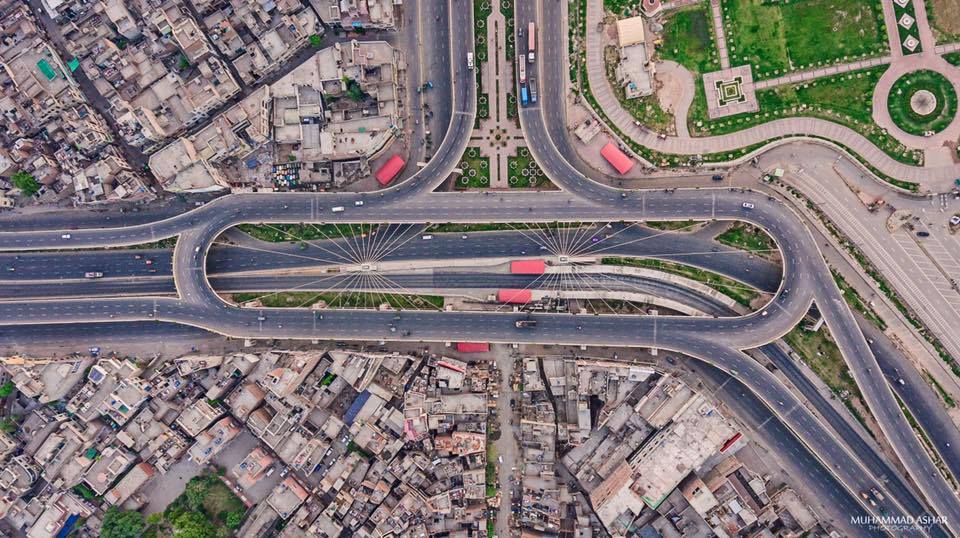 22 – Woah! Badshahi Mosque, the Minar-e-Pakistan and Lahore city in one picture.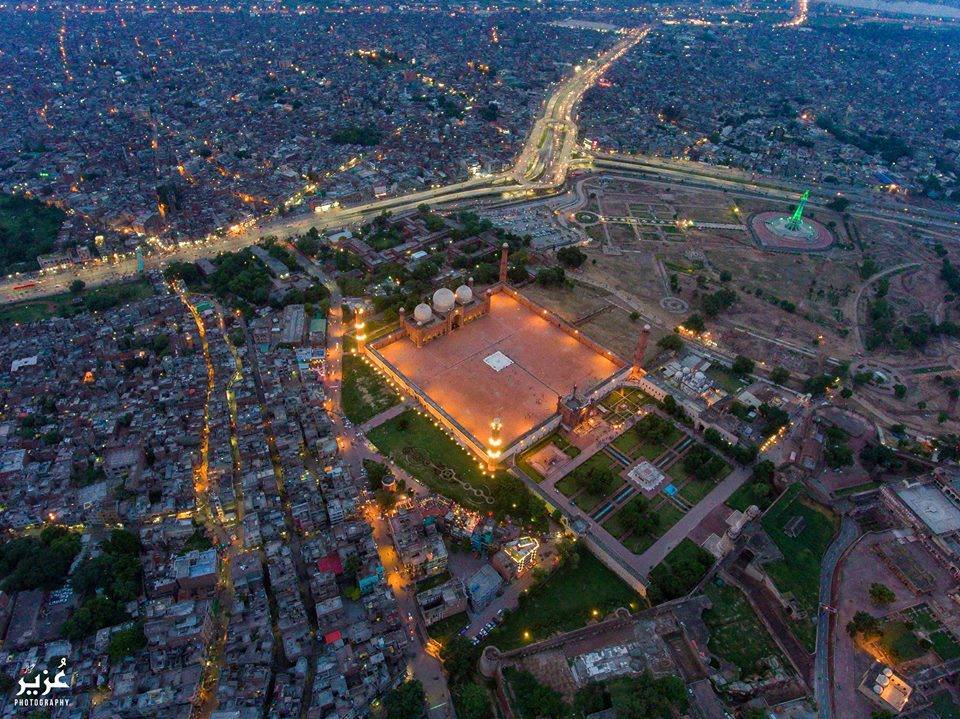 21 – Here's a stunning aerial view of the National Hockey Stadium, Lahore.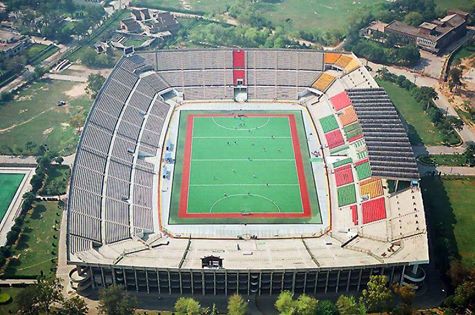 20 – Liberty Market Lahore.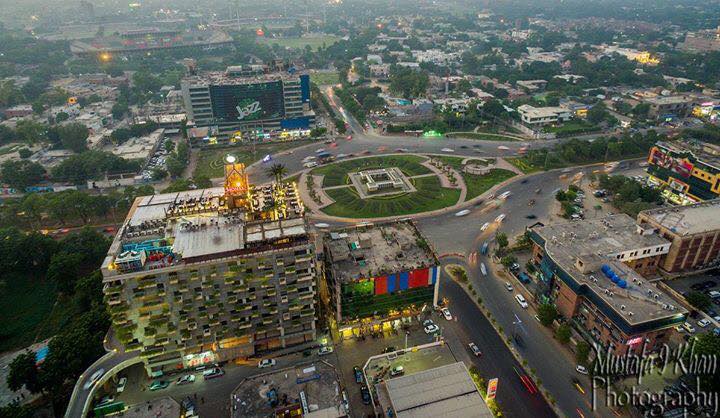 19 – The city looks amazing at night.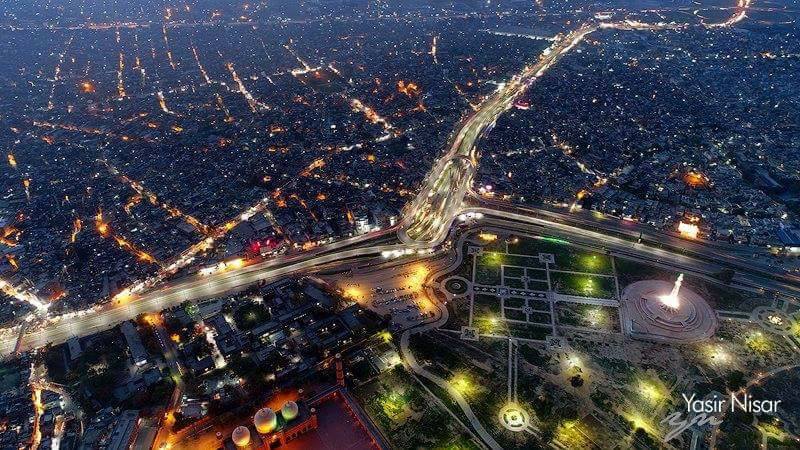 18 – Lahore is one of the most densely populated cities in the world. Here's a picture that shows the population density in inner city area.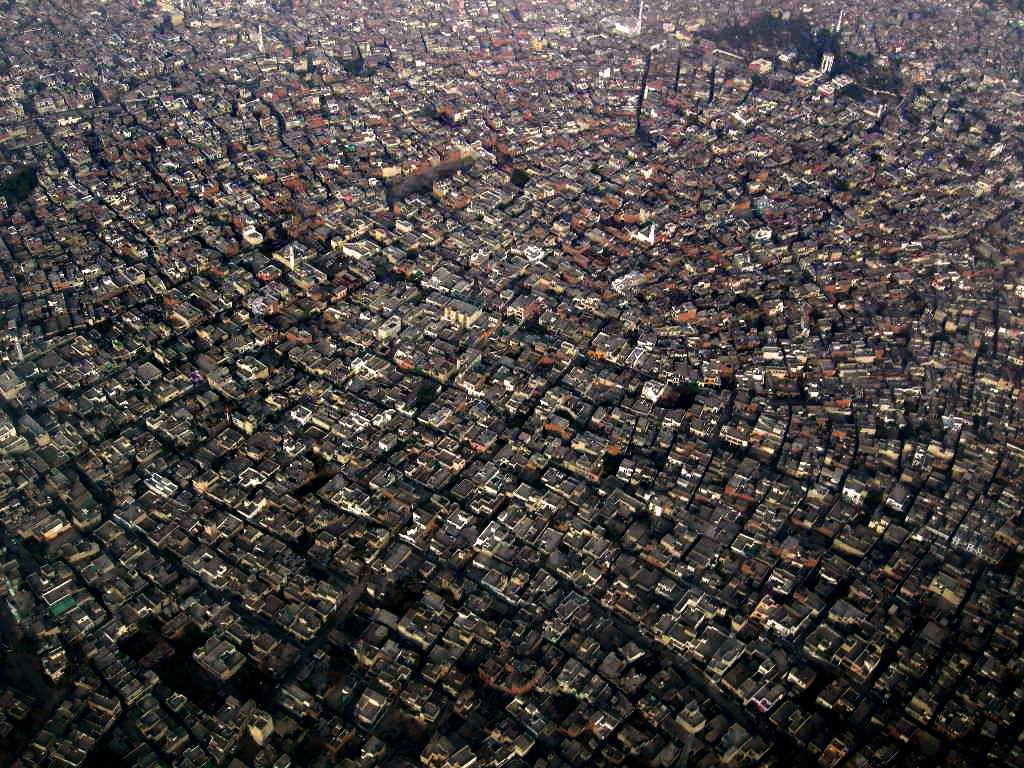 17 – Another fantastic aerial view of the Liberty roundabout.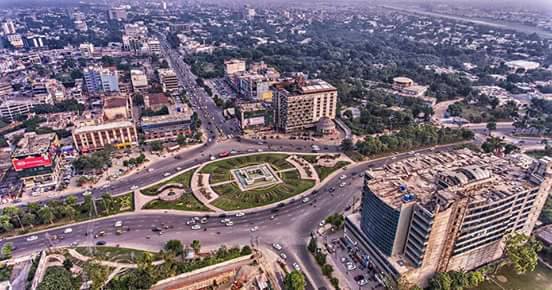 16 – Check out this incredible aerial view of the Main Boulevard Over Kalma Chowk.
15 – Here's an aerial view of the MM Alam Road. It is one of the most important business and commercial hubs of the city.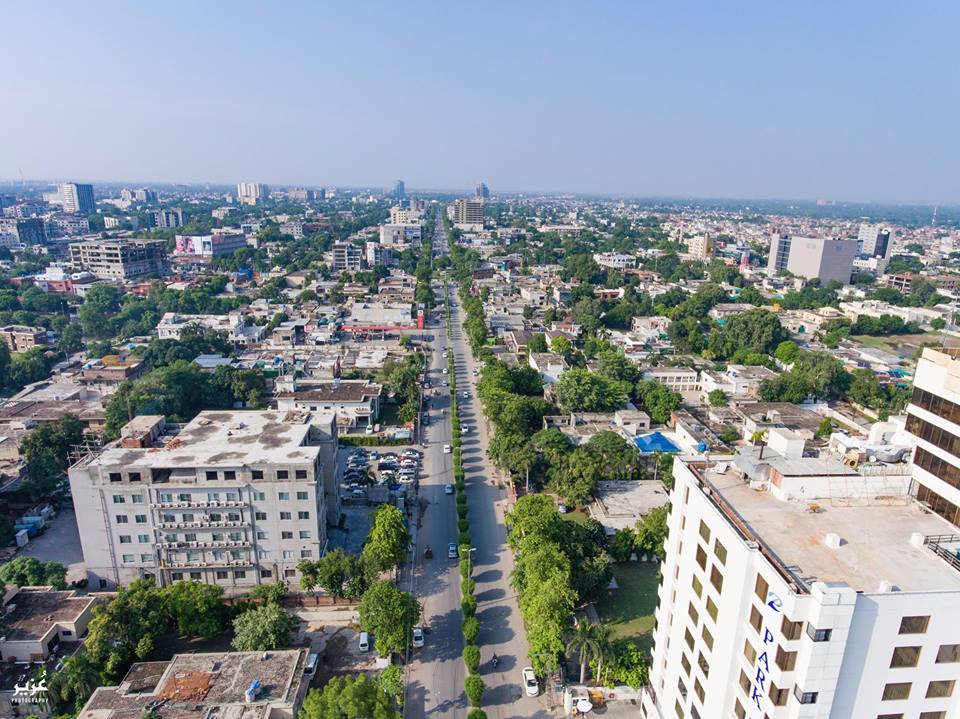 14 – Some parts of the city are still quite green.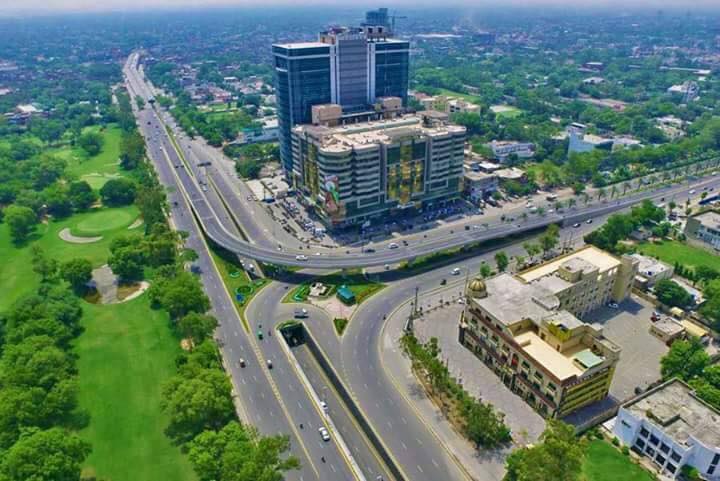 13 – An amazing night view of Chouburji and the under construction Orange Line Metro train.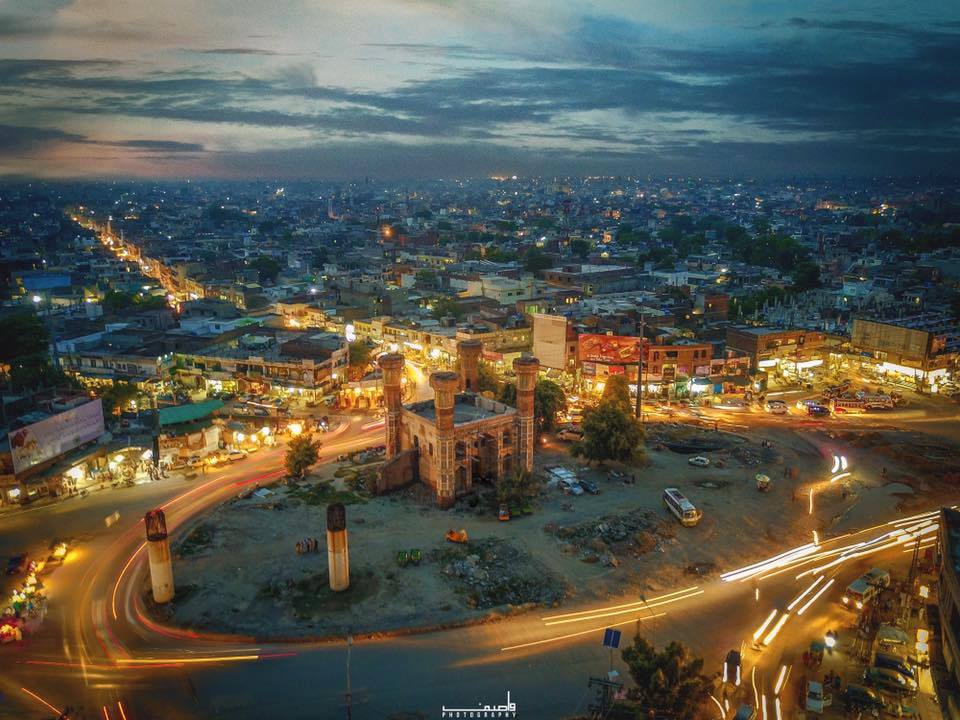 12 – A wonderful view of the old Lahore.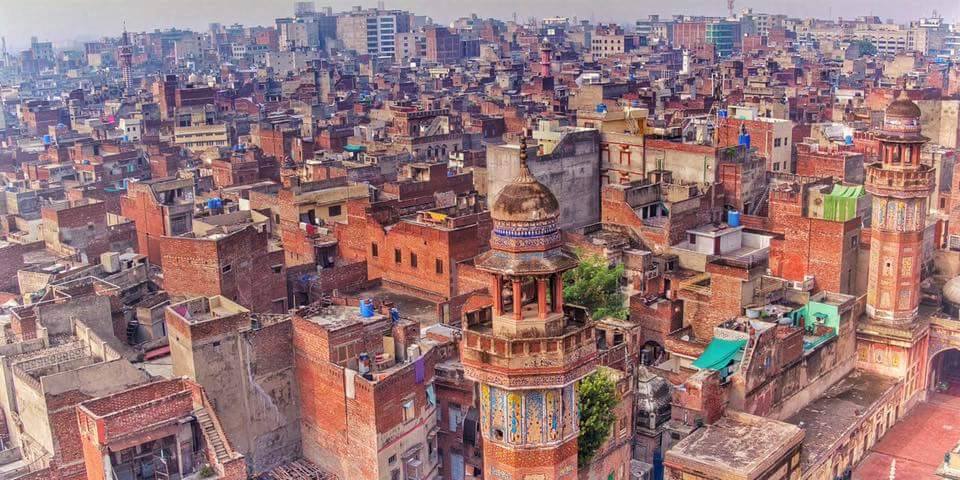 11 – Arfa Karim Software Technology Park and Ferozpur Road at night.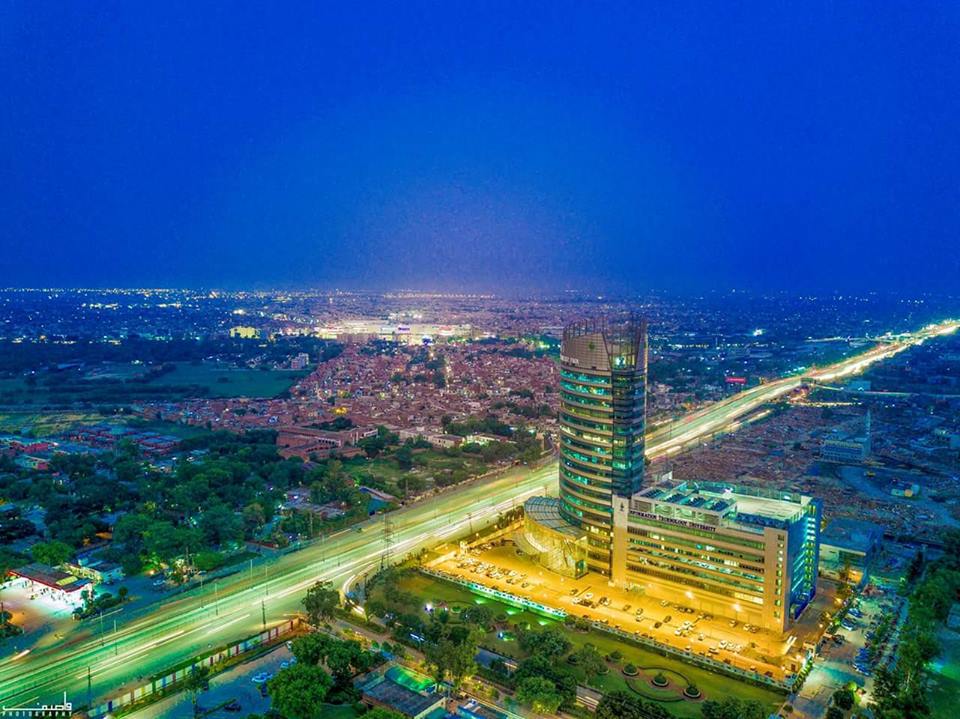 10 – The majestic Badshahi Mosque decorated for an event.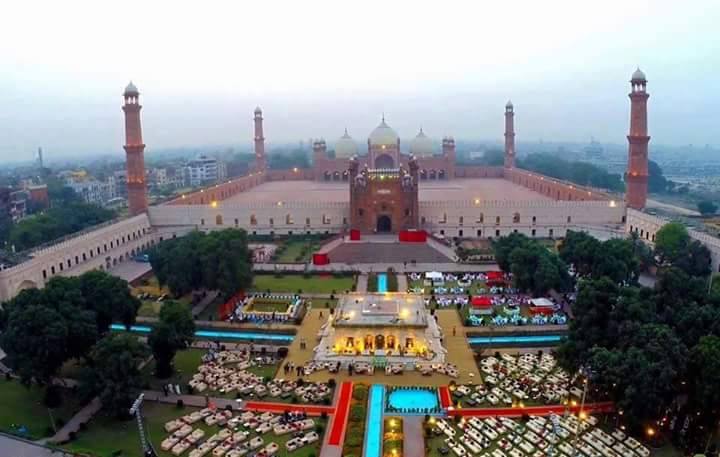 9 – This is the clean and green Bahria Town, Lahore.
8 – Data Darbar and old Lahore as seen from above.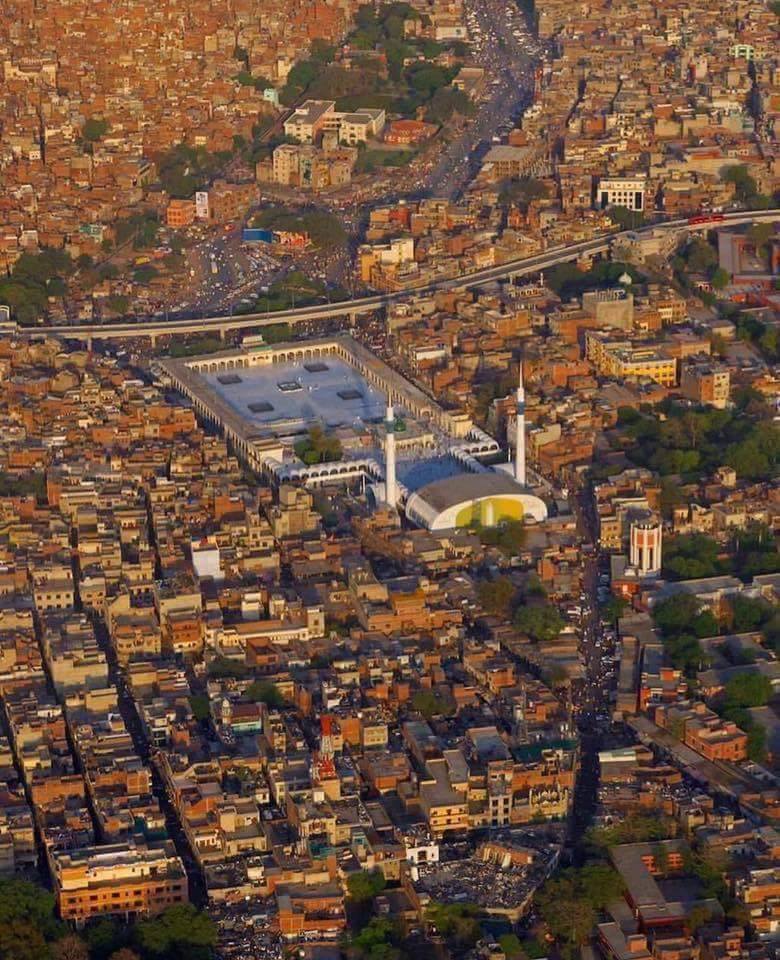 7 – Grand Jamia Masjid, Bahria Town.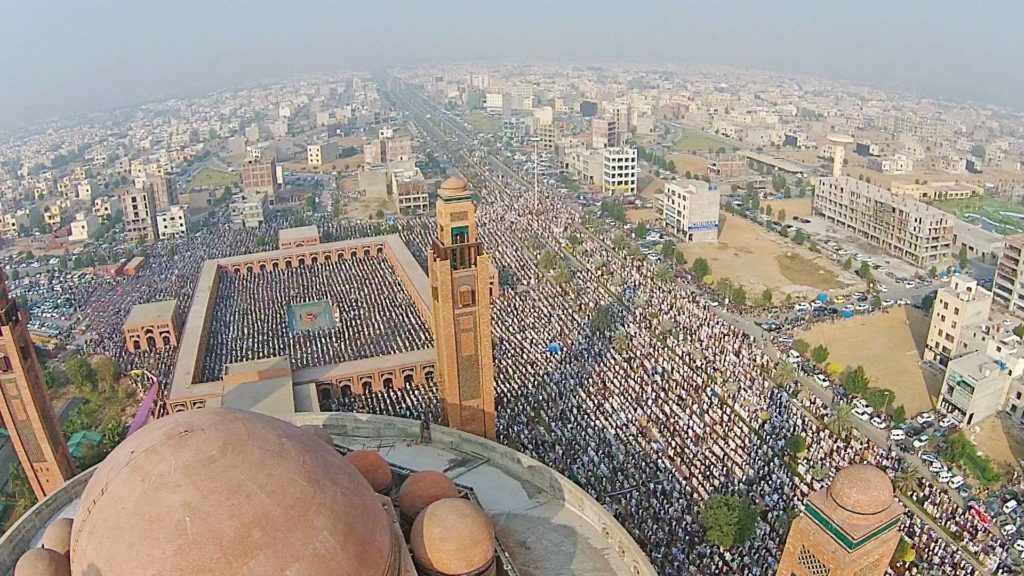 6 – Shahi Qila also known as Lahore Fort.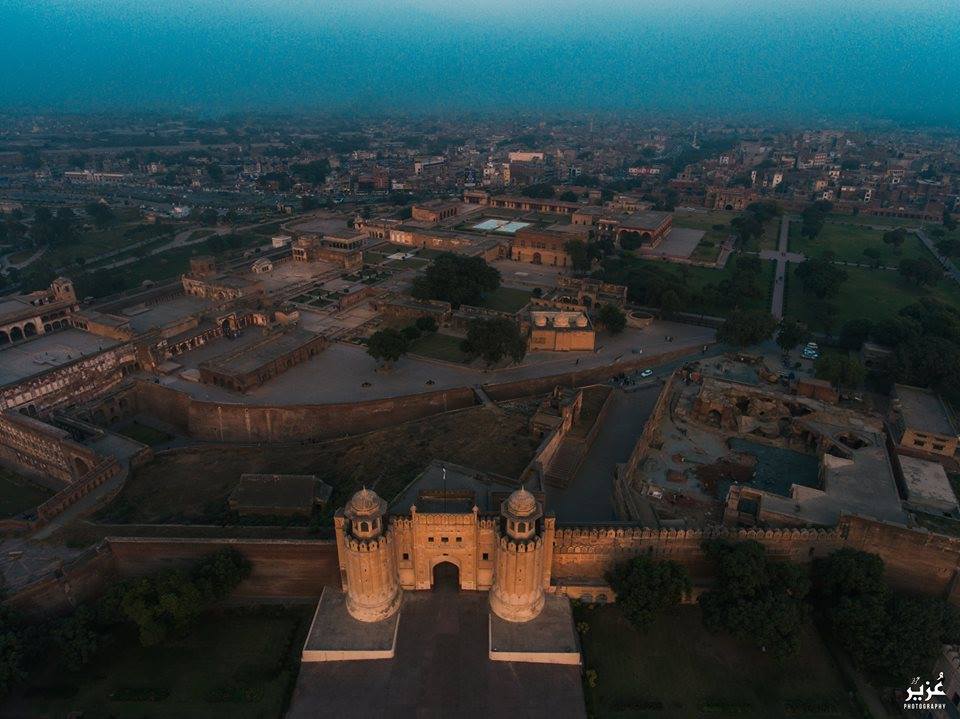 5 – Lahore Ring Road.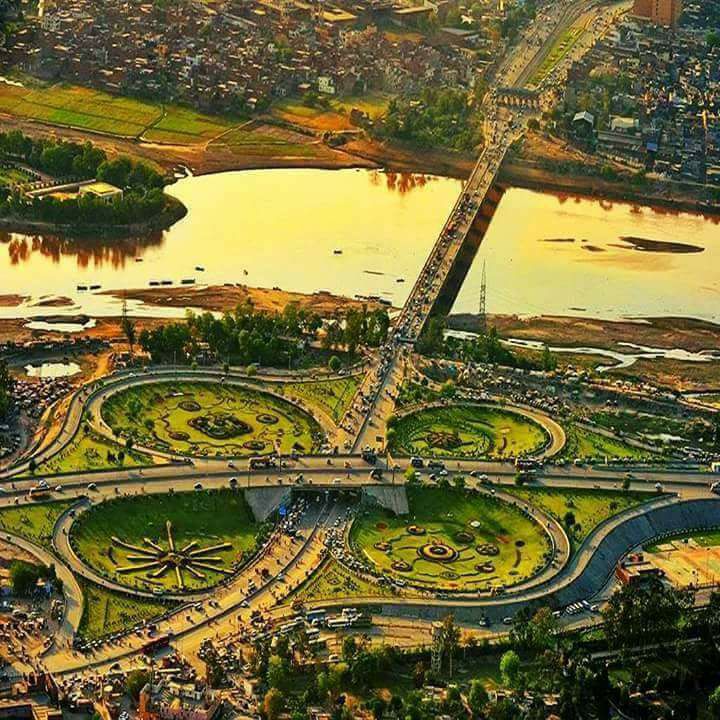 4 – Metro Bus Terminal as seen from above.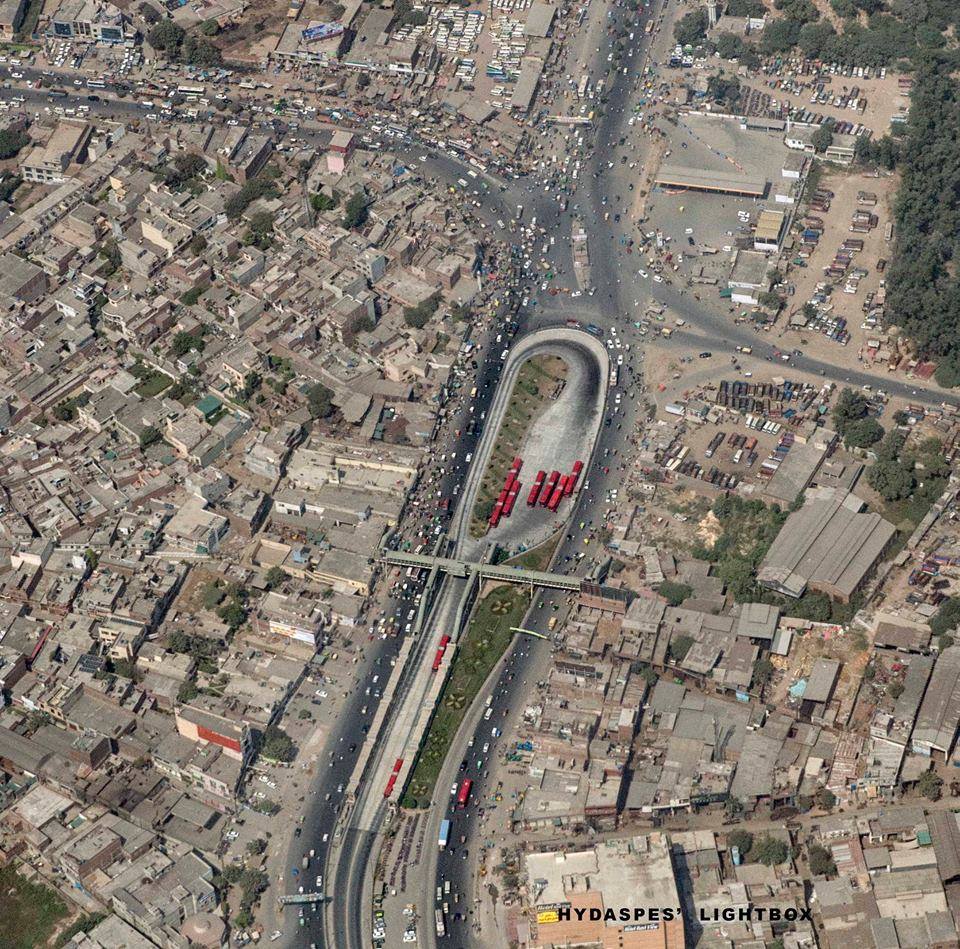 3 – This is what Model Town, Lahore looks like from space at night.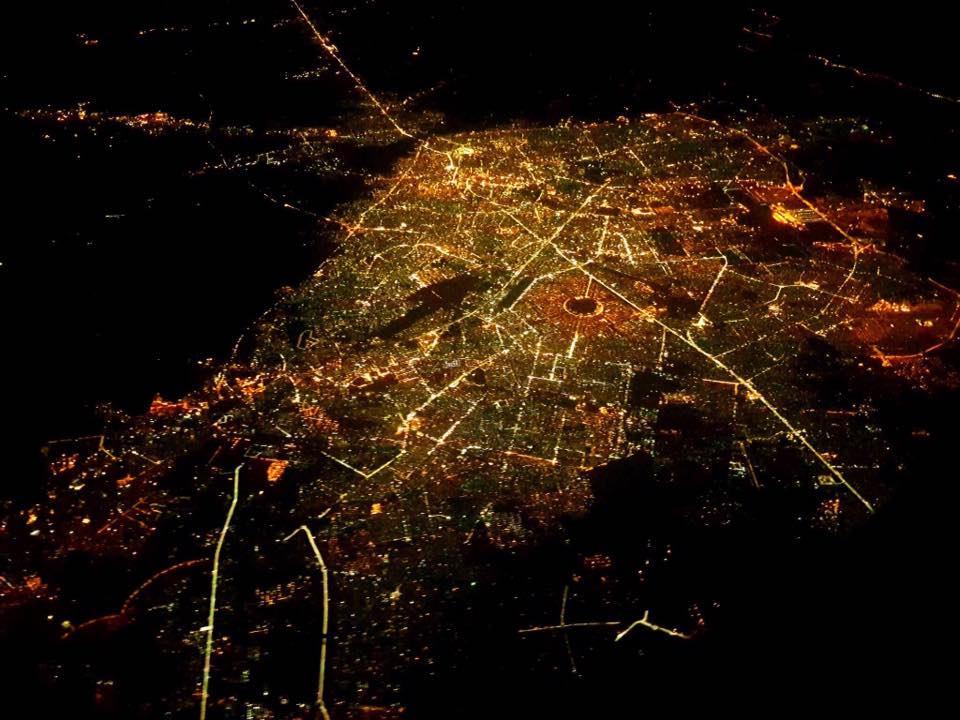 2 – Qaddafi Stadium looks stunning at night.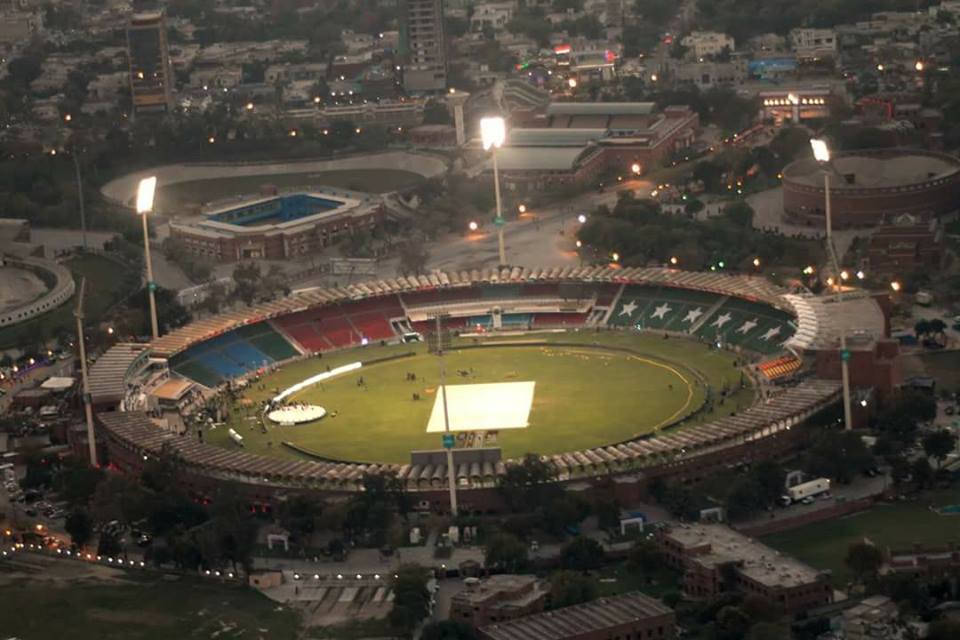 1 – Last, but not the least, we have The amazing aerial view of Badshahi Mosque.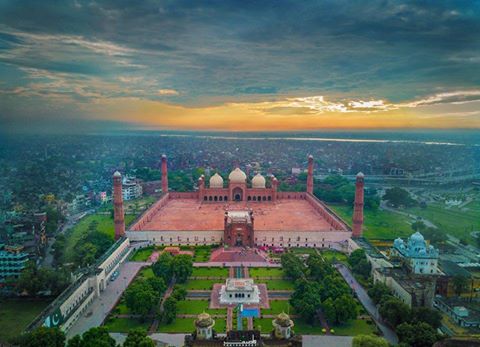 So what do you think about these incredible aerial views of Lahore? Tell us by commenting! The credits for all these incredible pictures go to the photographers who have taken them. The cover photo of this article was captured by Yasir Nisar.
Don't forget to share this article with your friends and family to let them know of the incredible beauty of Lahore.
Comments
comments