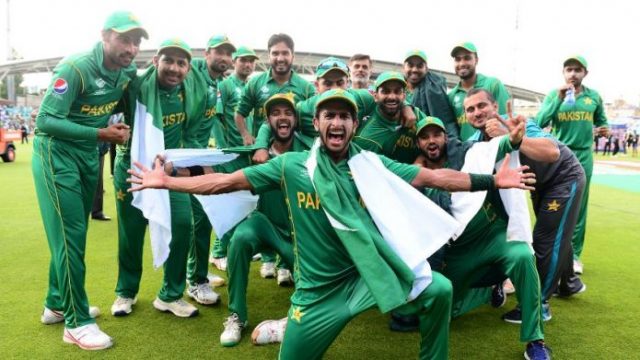 By Hassan Raza
Since 2009, with international cricket closing its doors at our country, Pakistan Cricket has suffered some major "lows". However, as a cricket loving nation that has produced some quality players in the past, Pakistan cricket has been the soul of this game and separating it with cricket is impossible. In every aspect of this game, there are Pakistanis who keep the blood running in heart of Cricket. Some astonishing world records are held by Pakistan. In this video, we will have a look at some of these overwhelming records.
Longest Innings in a Test Match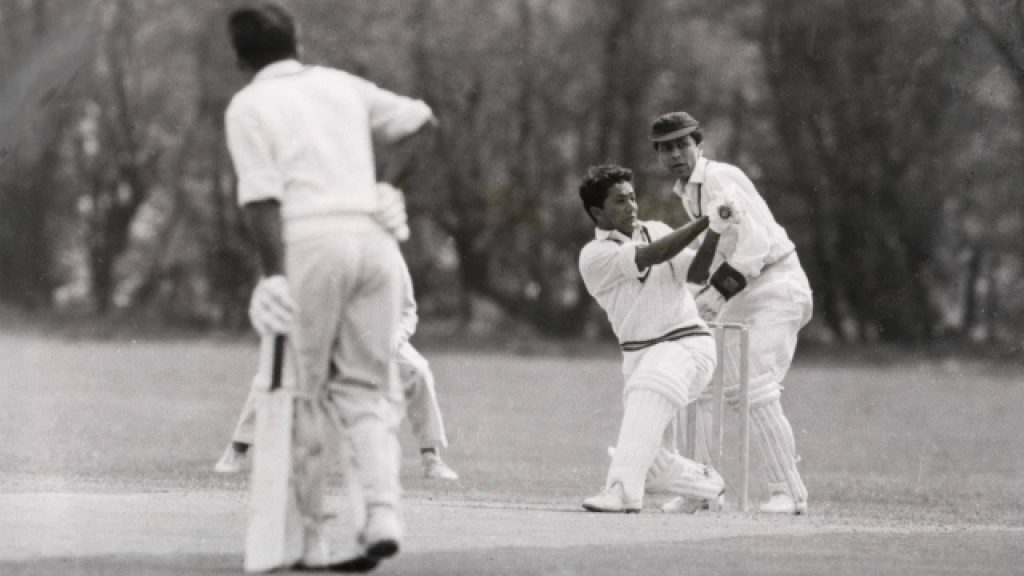 Hanif Mohammad was one of Pakistan's finest ever batsman and his famous 337 made against West Indies in Bridgetown in 1958 remains an epic innings. It was the first time a batsman scored a triple-century in the second innings of a test match. After Pakistan found itself following on from a first-innings deficit of 473 runs on the afternoon of the third day, Hanif spent more than sixteen hours at the crease compiling his runs, allowing Pakistan to draw the game. In his marathon innings, Hanif Mohammad batted for 970 minutes which is World Record of longest Test innings played with-respect-to Minutes.
Youngest Cricketer to make ODI and Test debut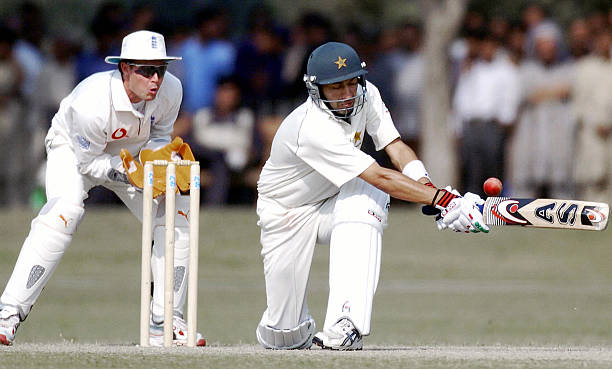 A right-handed batsman, Hassan Raza, at age of 14 years 227 days, became the youngest player to play a Test match. He debuted against Zimbabwe in Faisalabad in October 1996. Hassan Raza, at age of 14 years 233 days, also became the youngest to play an ODI Match. He made his debut against Zimbabwe in Quetta in October 1996.
Most Five Wickets Haul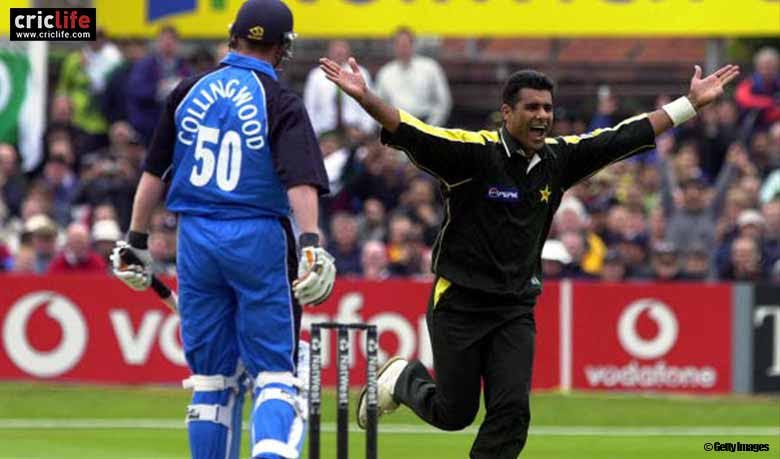 Holding 416 ODI wickets in his account, the pioneer of reverse swing, Waqar Younis is considered as one of the greatest fast bowlers of all times, in his ODI career, he has taken 13 five-wicket hauls in the total 262 ODIs he played which is the record of the most five-wicket hauls by any bowler in one day international cricket.  
Fastest delivery bowled in International Cricket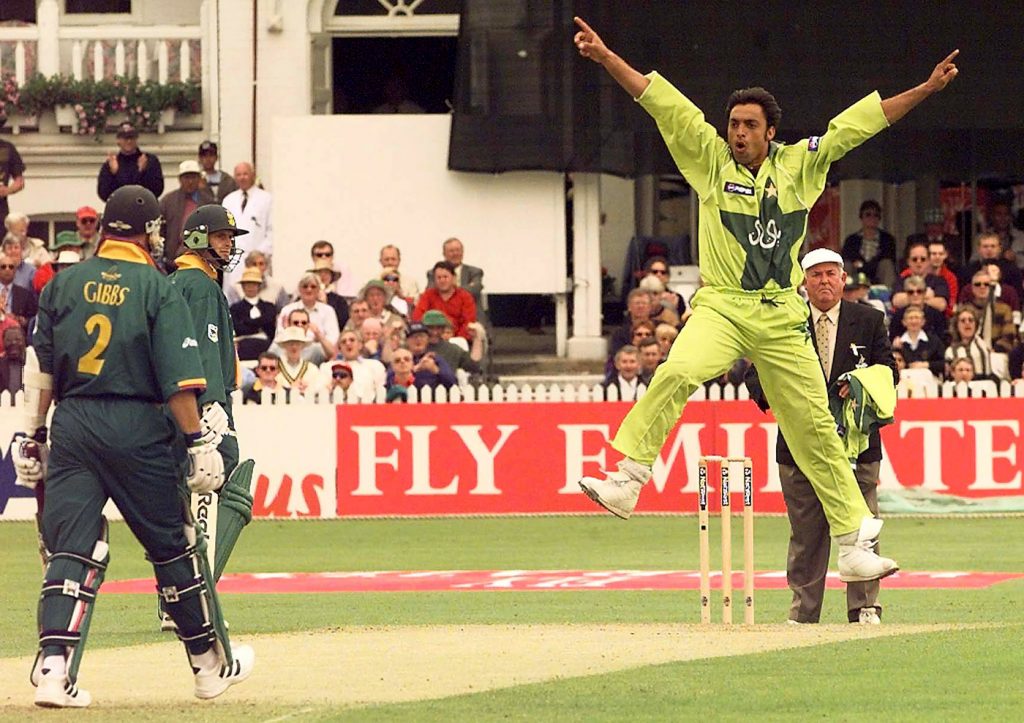 Known as "Rawalpindi Express" among his fans due to his fast speed, Shoaib Akhtar became the first bowler to break the 100 miles barrier in 2003 which is still a world record. In ICC World Cup 2003 match between Pakistan and England at Newlands (Cape Town), Shoaib Akhtar officially became the fastest bowler of all time. His delivery to Nick Knight clocked 100.2 mph/ 161.3 kmph, making it fastest delivery bowled in International Cricket.
Most Runs in a  Calendar Year
In 2006, Mohammad Yousuf scored 1788 runs in 11 Tests at an average of 99.33. He broke the previous record of 1710 runs in 11 Tests by Sir. Viv Richards. Yousuf's innings were against India, Sri Lanka, England and West Indies. He was in sublime form throughout the year even on hostile batting wickets of England, he scored in bulk; 631 runs in 4 Tests including a double-century and 2 centuries. During course to 1788, Yousuf also scored 665 runs in a 3 Test series against West Indies –most runs by Pakistan batsman in 3-Test series – and he hit 5 centuries in consecutive matches. 2006 didn't end for Yousuf by giving him most runs in a year but it also ended up giving him 9 centuries; another world record. At end of the year, in series against West Indies, Yousuf hit 4 centuries in 3 Matches which made his tally to 9 centuries in a year. Aravinda de Silva, Ricky Ponting, Viv Richards and Sachin Tendulkar have hit 7 centuries in a calendar year.
Most Sixes in International Cricket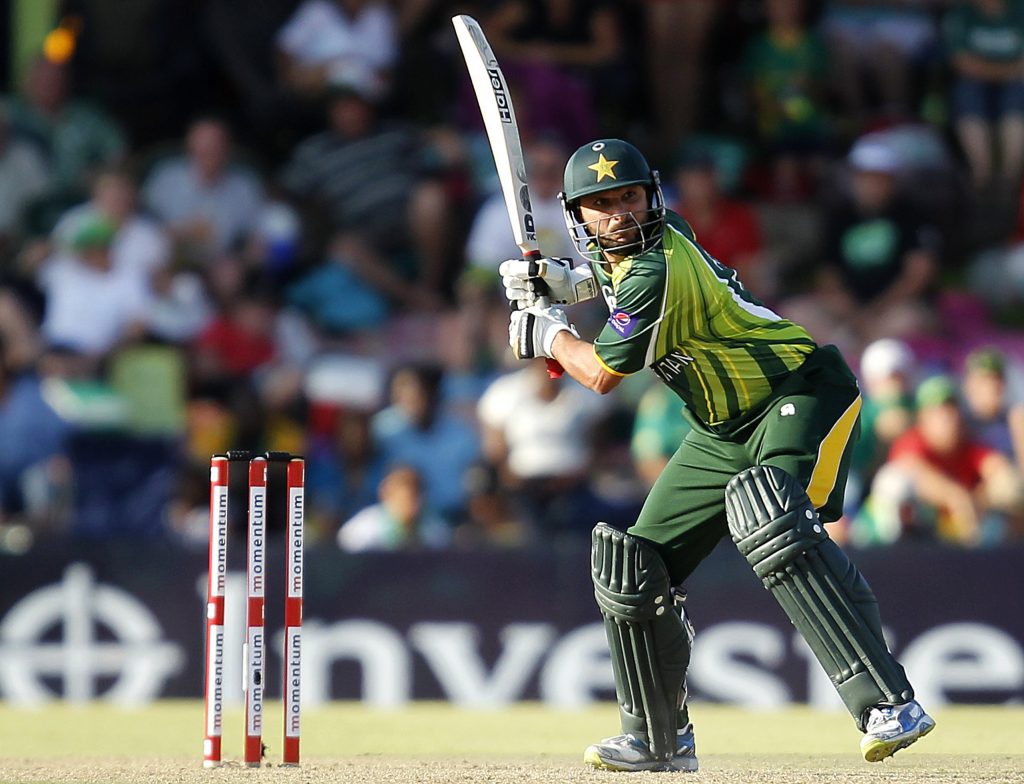 Shahid Afridi tops the list of batsmen with most sixes in International Cricket. This means the number of sixes hit in all three formats of International cricket i.e. Test, One Day International and Twenty20. With 476 Sixes in his career, Shahid Afridi holds the record which Is still not broken. In ODIs alone, he has hit 351 Sixes which is another unbroken world record.
Most wickets in Twenty20 International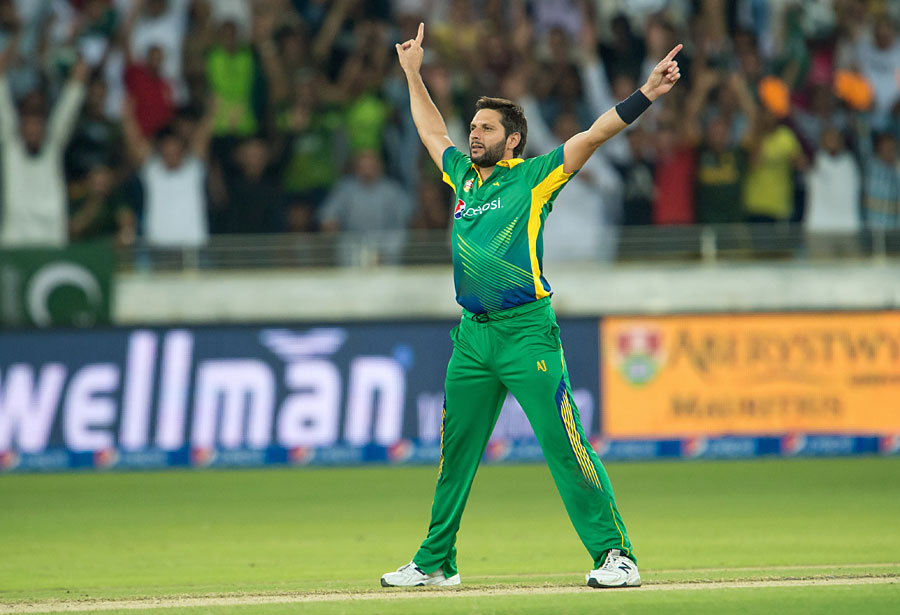 Since the inaugural of Twenty20 format in 2005, we have seen multiple world records emerge from different countries having immensely talented players. In case of Pakistan, Shahid Khan Afridi is one such player whose records are not just restricted to his hard-hitting and batting. He also holds the record of 98 wickets which is the highest by any bowler in International Twenty20 cricket.
Comments
comments