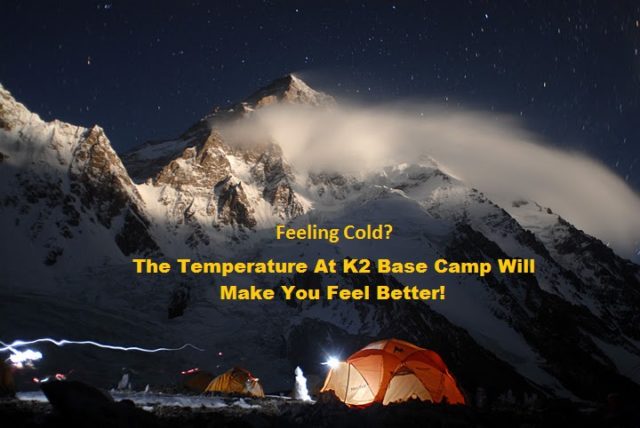 Winter season is at its peak all over Pakistan. And people in cities like Islamabad, Lahore, Peshawar and even Karachi are complaining about the cold weather. The people living in these cities are experiencing temperatures between 12°C and -1°C. Those living in the mountainous areas of Balochistan, KPK, and Gilgit-Baltistan are experiencing temperatures between -1°C and -10°C. And it is actually very cold. However, there is one place in Pakistan where the temperature is so cold that the mere thought of being there would give you shivers. The place is non other then the K2 base-camp.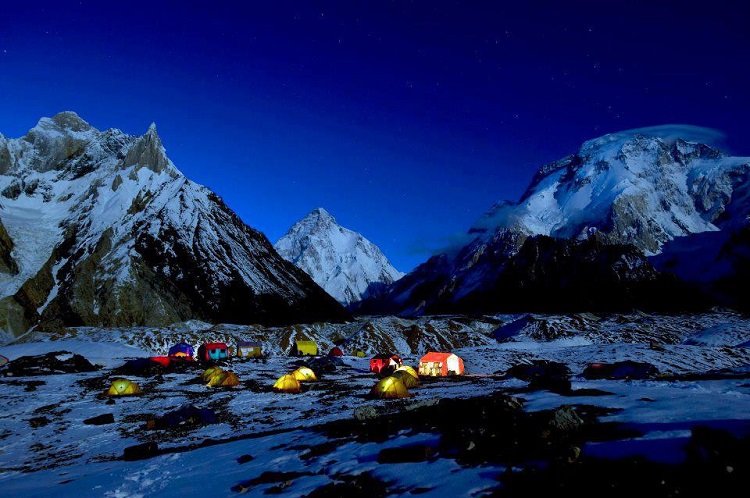 K-2 is the 2nd highest mountain in the world and it is the highest peak in Pakistan. The base-camp of K2 is located at a height of 5,400 meters and it is the coldest place in Pakistan. The base camp has the Pakistan's highest meteorological station and it is capable of monitoring the changes in temperature and weather conditions in real time.
Last few nights have been the coldest nights of the year at K2 base-camp. Can you guess the temperature? Probably not. The temperature at K2 base-camp reached -47°C. Yes, you can't imagine living in such conditions, and that is why the base-camp is empty during the winters. The temperature at the K2 base-camp remains below the freezing point entire year. And the mountaineers aiming to climb the King of mountains, K2 plan their expeditions during the summer months in order to avoid the harshest weather conditions. Still they have to face very low temperatures along with harsh winds.
Hopefully, you would be feeling warmer in Islamabad, Lahore, Karachi or wherever you are, after reading the K2 base camp temperature.
Don't forget to share the article with your friends to remind them that they are still at pretty warm places.
Comments
comments