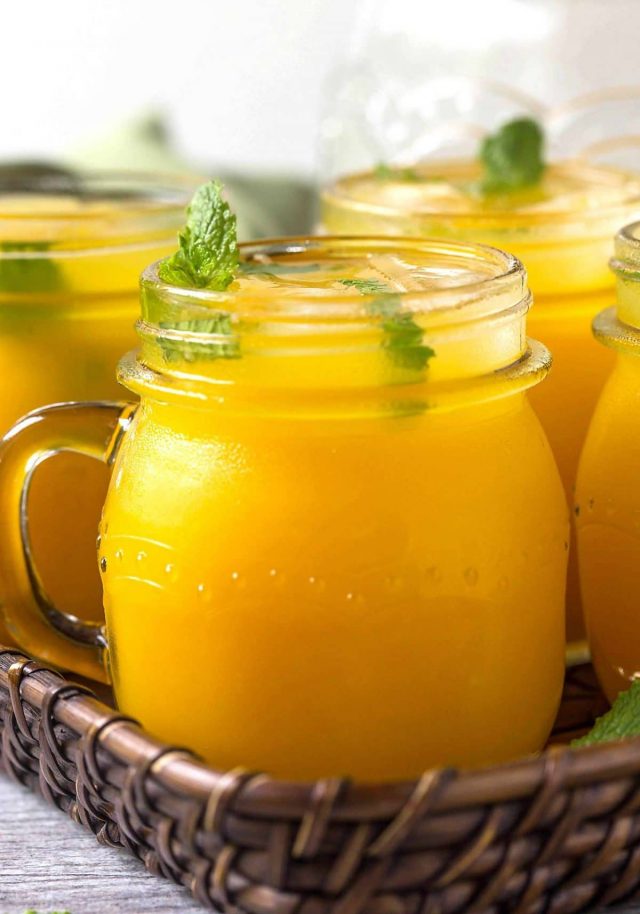 Ramzan is just around the corner and let's be honest, our favorite time of the month is FOOD i.e. Iftar and Sehri(sometimes).
It's extremely hot in most parts of the country and fasting is obviously going to be difficult. So, here are some refreshing, easy, and yummy drinks you can make at home. They don't require too much time and effort, give these drinks to aunties and uncles and bag a bunch of compliments!
Sparkling Watermelon Ginger Drink: 
Uff watermelon is our best friend when it comes to summery foods. Our favourite favourite favourite fruit! Well, this drink is absolutely easy to make, here you go:
Ingredient:
Watermelon
Ginger
Carbonated water
Lemon
2. Watermelon, Ginger, Pineapple, and Ginger Drink:
Eeee! So much flavour and fun in one drink! This is going to drive you nuts after a lengthy roza. Get ready for some drink coma:
Ingredients:
Watermelon
Pineapple
Ginger
3. Yogurt and Apple Smoothie
Yogurt is a great way to keep thirst under control if you're fasting. This mouth-watering smoothie is a must try before or after roza.
Ingredients:
Milk
Greek Yogurt
Dates
Apple Juice
4. Oats and Fruit Smoothie:
If you're planning to eat healthy during Ramazan, this is a great drink to keep up with your health and weight. You would need the following ingredients for this:
Milk
Honey
Oats
Cinnamon Powder
Mango
Peach
5. Plum Lemonade:
Lemonade is a standard and the most loved drink for iftaar but you can always make it yummier by adding more fun to it.
Ingredients:
Plum
Lemon
Water
Brown Sugar
Ice
6. Lemonade with Chia Seeds:
Like mentioned earlier, lemonade is just the bomb you need after a parched day. Well to add more flavour and health value to your drink, you can have it with chia seeds( known as tukhmalanga in Urdu). It is also a great way to lose weight because of its high fiber value ( woaah, secret to your fit body!)
Ingredients:
Lemons
Chia Seeds
Water
Sugar Syrup
Ice
7. Mango and Coconut Drink:
Haye Allah, this sounds perfect already. Mango is the king of all fruits and it beats the heat for sure (if taken the right amount). Here, have a look:
Ingredients:
Mango
Lemons
Sugar
Mint
Coconut Water
8. Mango Lassi
Lassi is our traditional go-to drink every summer, well here's how you can add more flavour it *ting*
Ingredients:
Mangoes
Yogurt
Crushed cardamom
Sugar
Nuts
Ice
Comments
comments