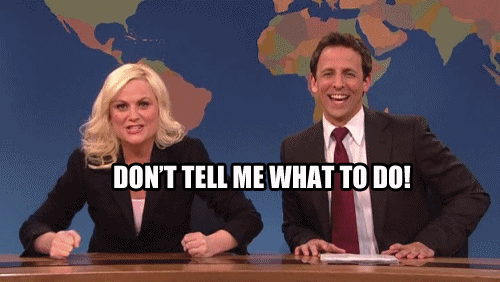 By: Mashal Riaz
You probably didn't think it through when you decided to become a Graphic Designer but as soon as you stepped into the practical world, the reality hit you like a truck. Being a graphic designer is all fun and games with fancy laptops and cool gadgets but it comes with a price of annoying clients and their unproductive feedbacks. Here are some struggles one faces as a designer:
When people ask you to rush a design:
The creative process can't be rushed nor can a design be forced. If you expect a good design, you will have to give ample time to the designer to brainstorm and design it. Creativity is not something that can be turned on and off. A designer can't just develop a concept out of thin air in a jiffy, it takes time and a lot of brainstorming and you need to be in a certain zone to come up with a good design.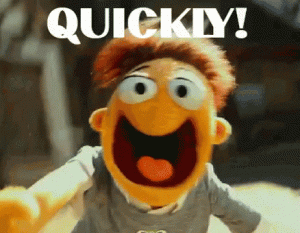 Source: tenor.com
When someone tells you how to do your job:
It can be genuinely annoying when clients or your bosses who have absolutely no background of design tell you how to do your job. They don't ask for your creative input, instead ask you to exactly as they say which is, in most cases, extremely bizarre. Like no, I cannot move this icon here, it disturbs the balance of the design nor can I change the colour, it doesn't go with the theme. Just.. let me do your job and you do yours.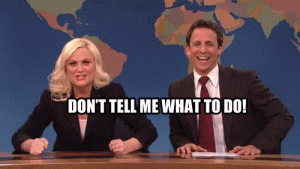 Source: giphy.com
When the client asks for work files:
Just.. no. This is something non-designers just don't understand; asking for work files is wrong on so many levels. Just like you don't ask a software developer for the source code when you get some software developed, you don't ask a designer for their work files.

Source: https://vignette.wikia.nocookie.net/degrassi/images/3/3c/Kurt_How_About_NO.gif
When people tell you their requirements after you have designed it:
Nothing is more frustrating than the client telling you their requirements AFTER you have designed something. They wouldn't say a word about what they want in the design in the beginning but once you have already made something, all the requirements would start coming in. I mean, if you needed a specific color scheme or certain logos incorporated, why didn't you say so before?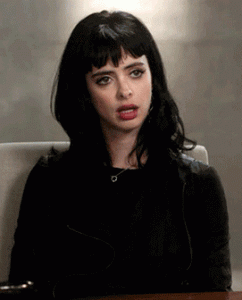 Source: giphy.com
When you are forced to use bizarre typefaces:
Sometimes the hardest part of this job is when you are forced to use bizarre, curly fonts because the client finds them appealing. It isn't necessary to use a different typeface for every sentence is something non-designers will never understand.

Source: http://i3.kym-cdn.com/photos/images/newsfeed/001/018/871/d19.gif
Clients are well, clients:
Clients are, after all, the ones paying for the services so it's understandable if they want to be involved but it can be overwhelming sometimes and can affect the creative process of the designer. All designers ask for is for you to understand and give them space and time so they can work their magic.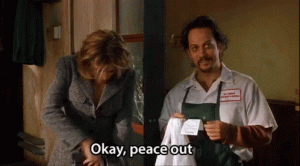 Source: https://media1.tenor.com/images/0be836a0055305a26edc227f07c701c0/tenor.gif?itemid=5696710
Comments
comments