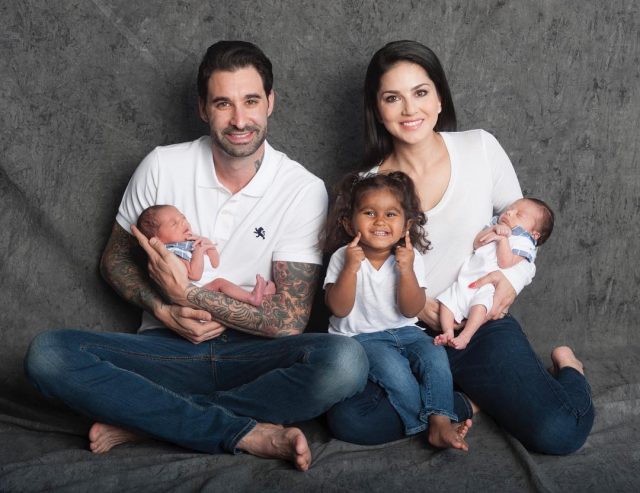 By Ali Tahir
A famous Bollywood filmstar gives a shocker to the world by announcing the birth of two beautiful twins. Sunny announced the big news on her Instagram and Twitter profile which has been trending after recent news. Two little twin brothers are named Noah and Ashar and the fans can't get enough of the cuteness. The picture posted is of Sunny, her husband Daniel Weber and their three little children. First child, Nisha Kaur Weber was adopted by the couple in 2017.
The caption of the picture said, "God's plan! June 21st, 2017 was the day Daniel and I found out that we might possibly be having three children within a short amount of time. We planned and tried to have a family and after so many years are family is now complete with Asher Singh Weber, Noah Singh Weber and Nisha Kaur Weber."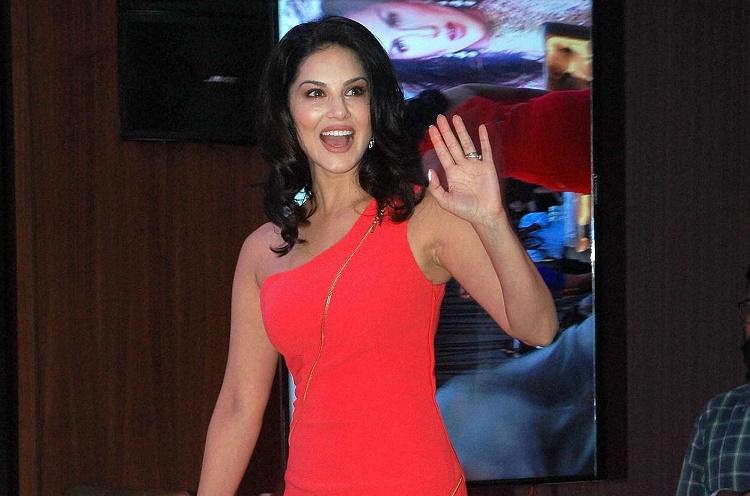 Sunny Leone at the age of 36 chose the path of surrogacy and said, "Just so there is no confusion Asher and Noah are our biological children. We chose surrogacy to complete our family many years ago and it's now finally complete so happy!"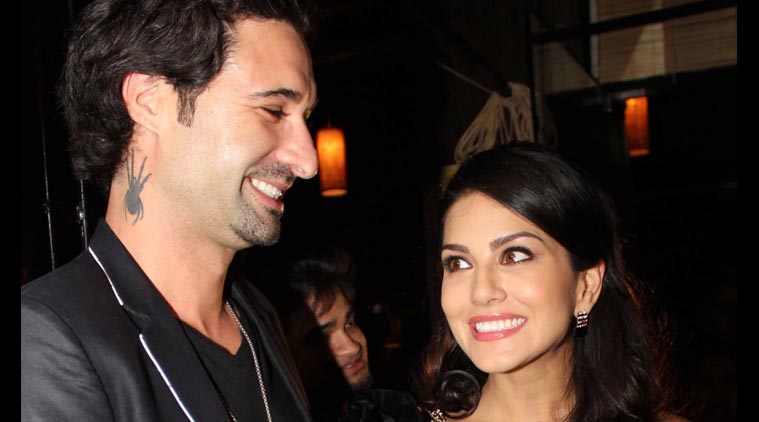 "We chose to do surrogacy with a fertilized egg from Daniel's genes and my genes. Asher and Noah are our biological children and God sent us an angel surrogate to carry our boys until they were born."
The birth giving process of surrogacy has been employed by other Superstar couples as well, such as Shahrukh khan and Gauri Khan, Kim Kardashian and Kanye West. In this method a woman agrees to carry the child during pregnancy for a couple after being biologically impregnated through a complex procedure using the genes of the couple.
Sunny added that "Our boys were born a few weeks ago but were alive in our hearts and eyes for many years. God planned something so special for us and gave us a large family. We are both proud parents of three beautiful children. Surprise everyone."
Sunny Leone known for her formidable presence and giving bold response to most critics, the superstar never holds back from dropping big news for her fans. Noah and Asher Weber are no different. Welcome to the world, boys!
God's Plan! Surprise! pic.twitter.com/PEwxTdGAAU

— Sunny Leone (@SunnyLeone) March 5, 2018
Comments
comments