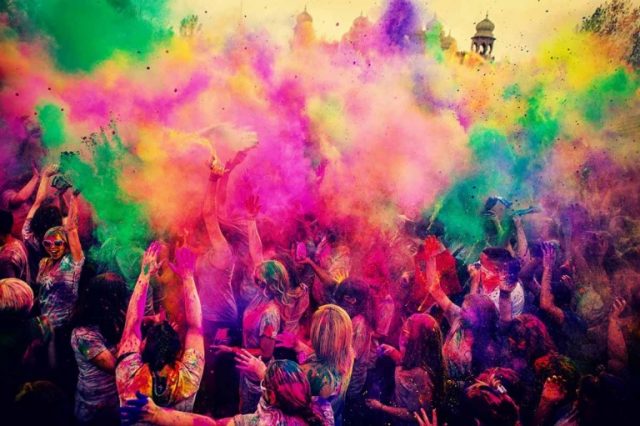 By Maha Usman
Holi hai, Holi hai,  Holi hai!
March is here already and we all know what that means… It's the season of colors[td_smart_list_end] and sharing happiness with your loved ones. One of the best ways to celebrate this season is Holi for sure!
Thought you might want to know more about it… here ya go:
1.  A Sneak Peak Into the Origin of Holi:
The word Holi is derived from the word 'Holika', who was the demonic sister of King Hiranyakashipu and was burned to death with the help of Vishnu.
The Hindu festival of Holi marks the end of winter and beginning of spring. Holi is also the day to forgive enemies and let go of grudges. The joyous occasion of Holi is usually celebrated with colors and flowers while dancing to songs about the festival and topped with scrumptious gujiyas and thandai.
Source: www.ndtv.com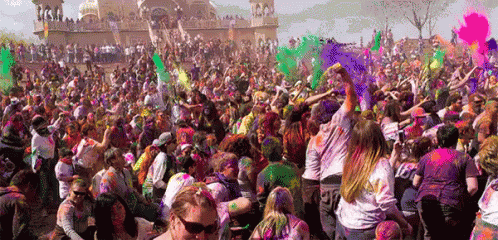 2. Festival of the Largest Minority Community of Pakistan:
Do you know, there are 2.12% million Hindus in Pakistan, that make the second largest religious population, after Islam, of our country. Moreover, it's not a religion-specific festival but a cultural festivity.
"Holi, a traditional Hindu festival which celebrates the beginning of spring as well as the triumph of good over evil, begins tomorrow. It is best known around the world for the powder that revelers throw on each other, leaving festival-goers coated in color by the end of the day."
Although the festival originated in India and is still widely celebrated there as a religious festival, it has been adopted in many places around the world.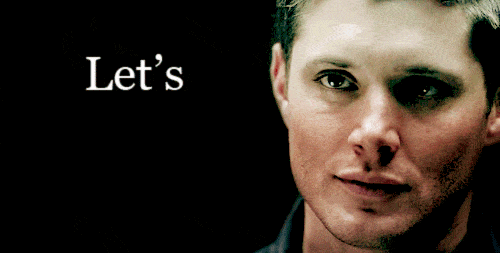 3. First Day; Holika Dahan, or Chhoti Holi:
Like Muslims have multiple days of Eid, Holi is also divided into two days. The first day is known as Holika Dahan or Chhothi Holi which primarily entails spreading love and happiness by gathering together; a social gathering which brings adults, elderlies, and children altogether, around a bonfire to celebrate the power of good over evil. Religious rituals are performed that include prayers to destroy the evil inside them.
Here's a beautiful message by people celebrating Holi in Pakistan

Source: Dil Say Pakistan
4. Second Day; Rang Wali Holi: 
The next day is a day of colorful powders or water-based colors thrown at each other to celebrate the season of spring. It is meant to bring people together. There are various sub-festivities that revolve around it such as lunches and musical events
The following day is called Holi, or Rangwali Holi. This is when the famous colorful powders are thrown, mixing with water from water guns and water balloons so that the powder sticks to people.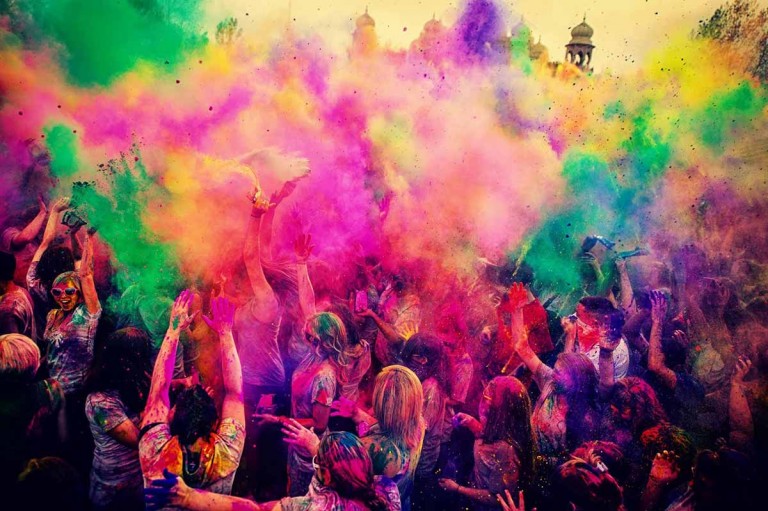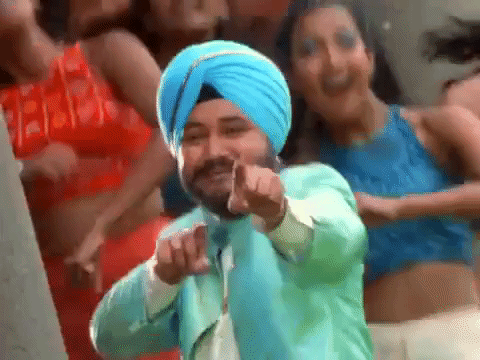 5. It's a Festivity(OBVIO!):
A reason to celebrate for sure, regardless of the faith, we are always looking forward to dressing up and have fun with our loved ones. The joy of planning things in advance, making playlists, sending out/receiving in invites has its own mazaa. Agreed? Agreed.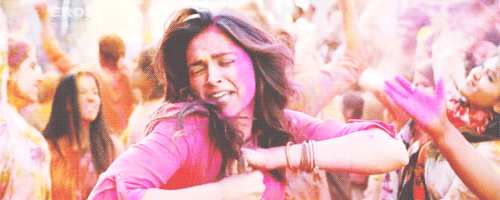 Holi Ke Din Dil Khil Jaate Hain 
Rangon Mein Rang Mil Jaate Hain
A very happy Holi to all who are celebrating!
Comments
comments