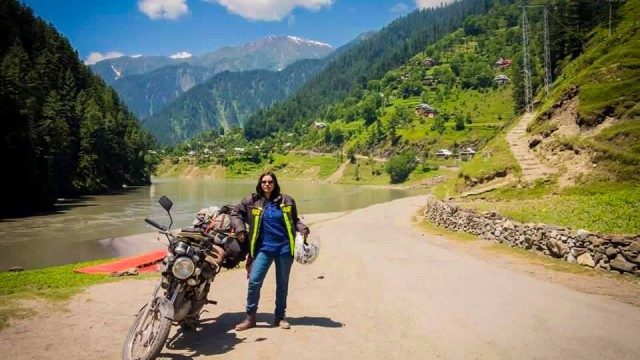 We frequently hear about Pakistani women breaking stereotypes and achieving unique things. This time, a girl named Zenith Irfan has done something that no other Pakistani woman has been able to do before. She has travelled across Pakistan on her motorbike. Yes! in a country where women do not ride bikes and riding bikes is considered to be the domain of men, Zenith Irfan not only rides her Suzuki 125 Motorbike perfectly well but she travels on her bike all over Pakistan.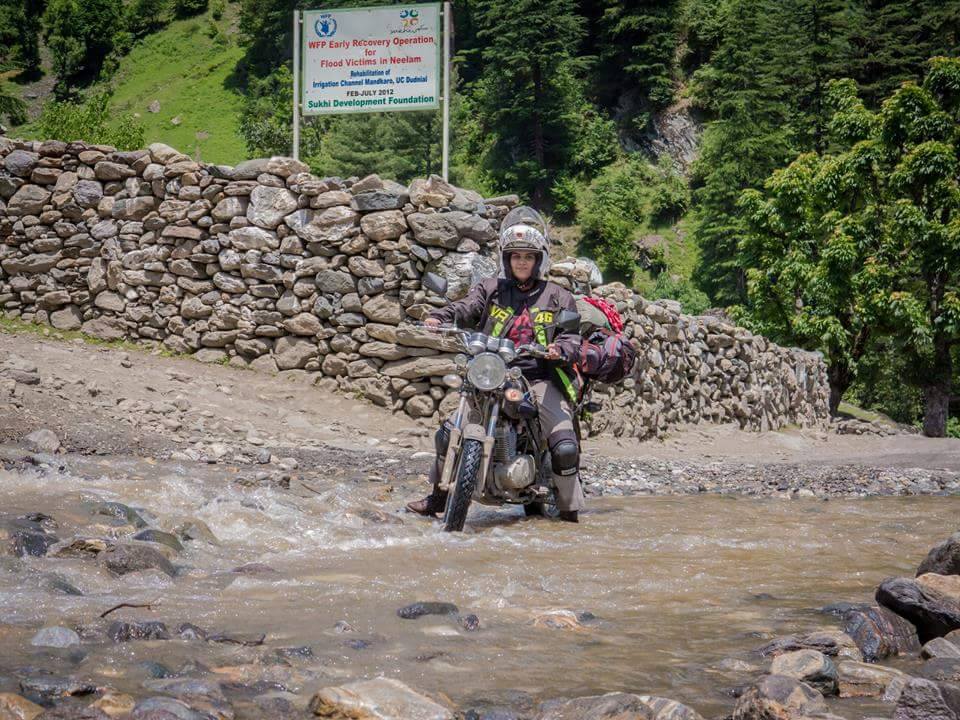 Zenith Irfan developed a passion for travelling on a motorbike when she came to know from her mother that her late father had a dream of travelling to the northern areas of Pakistan on a bike. Her father passed away when she was a child. Zenith Irfan decided to fulfil her father's dream by travelling and exploring the country herself and that too on a bike. She has travelled to far-flung places in Pakistan with very rough terrains. Her travels have taken her to the different parts of the country including Azad Kashmir, the Karakoram Highway, and the Khunjerab Pass.
Here are some pictures of Zenith Irfan from her travels.
She travels on some of the toughest roads in the world. That too on her motorbike.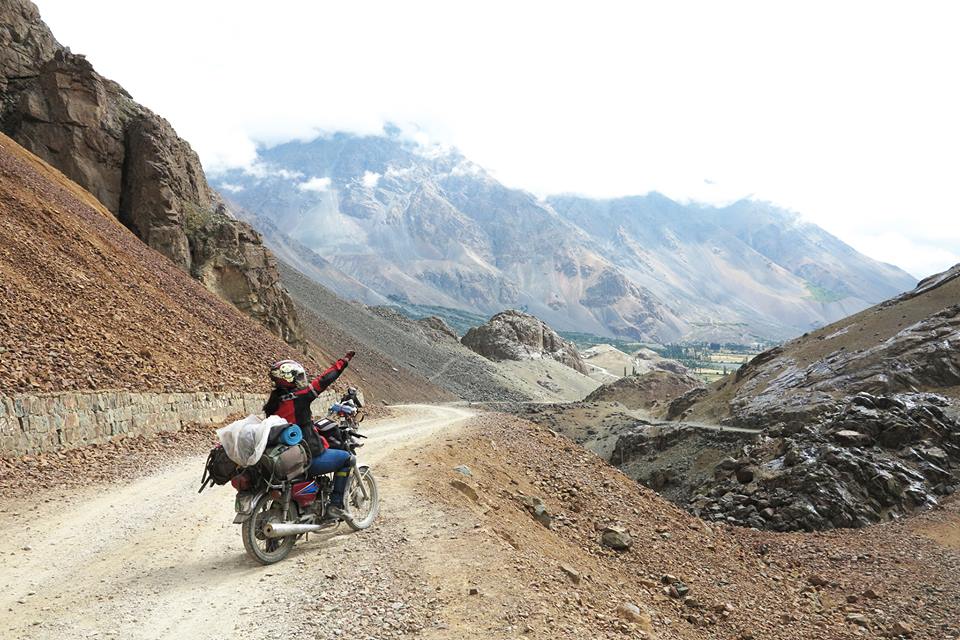 She loves meeting locals and making new friends during her travels.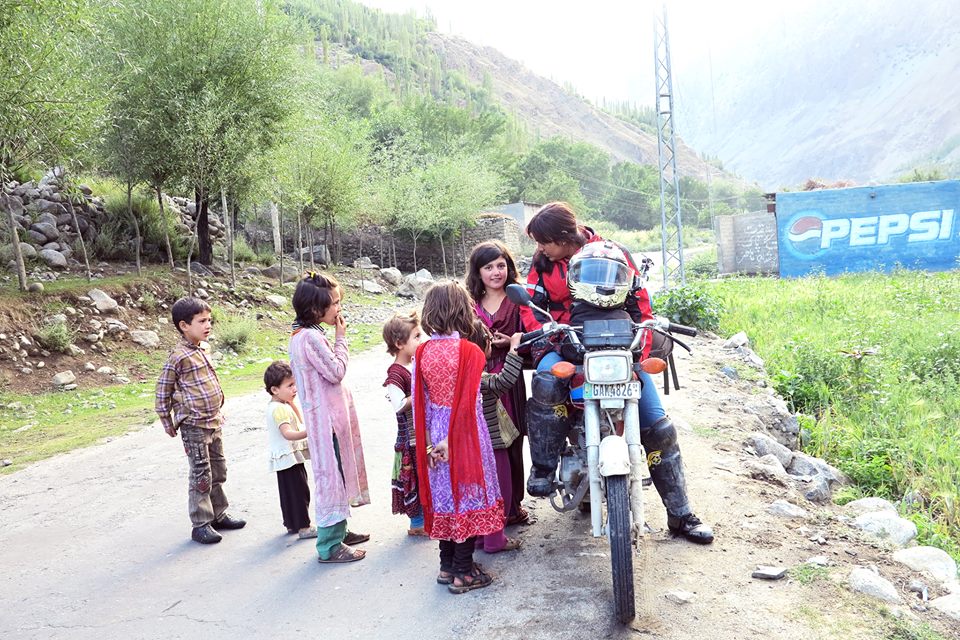 She is surely spreading smiles wherever she goes.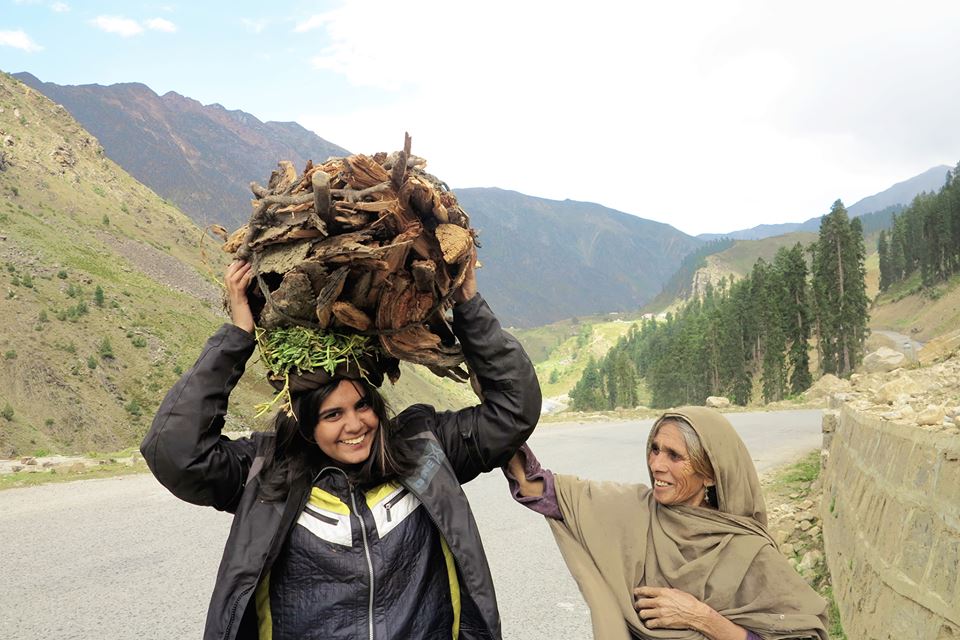 She makes the most of her travels by cashing in on some great photo opportunities. Here's a cool pose of her doing yoga on a bridge somewhere in the North.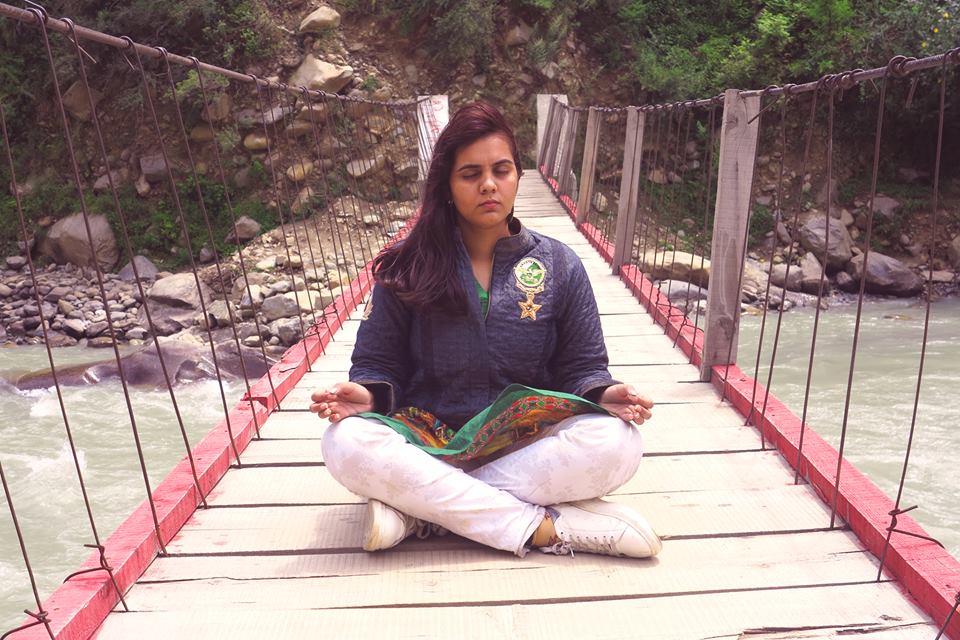 When you travel, you experience unusual stuff. Sometimes the traffic is not the usual cars and bikes. Here is Zenith on her bike trying to get through a herd of sheep.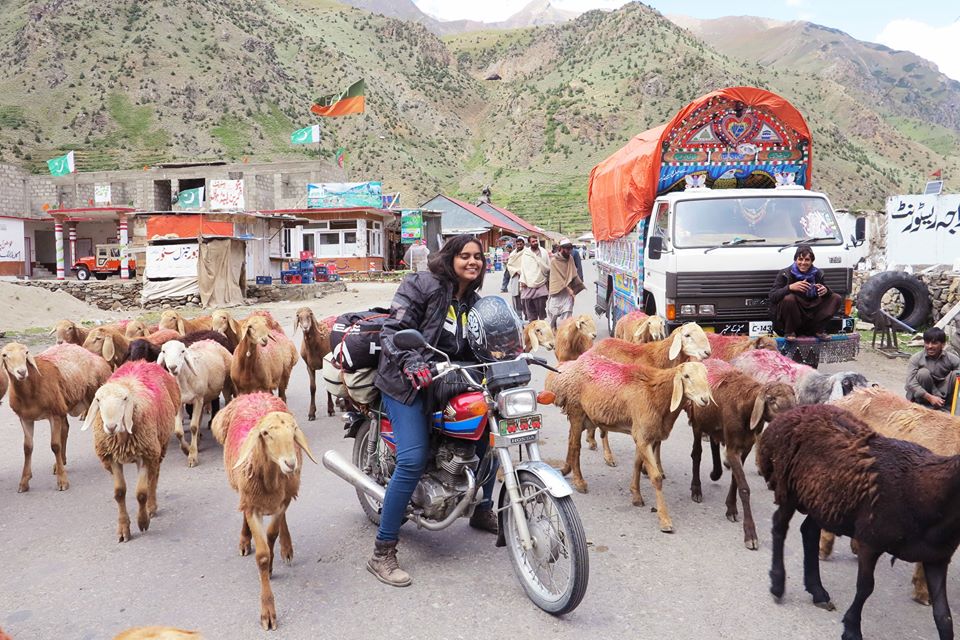 Did I already mention that she loves kids? Here is another beautiful picture of her with a local girl somewhere in the Northern Areas of Pakistan.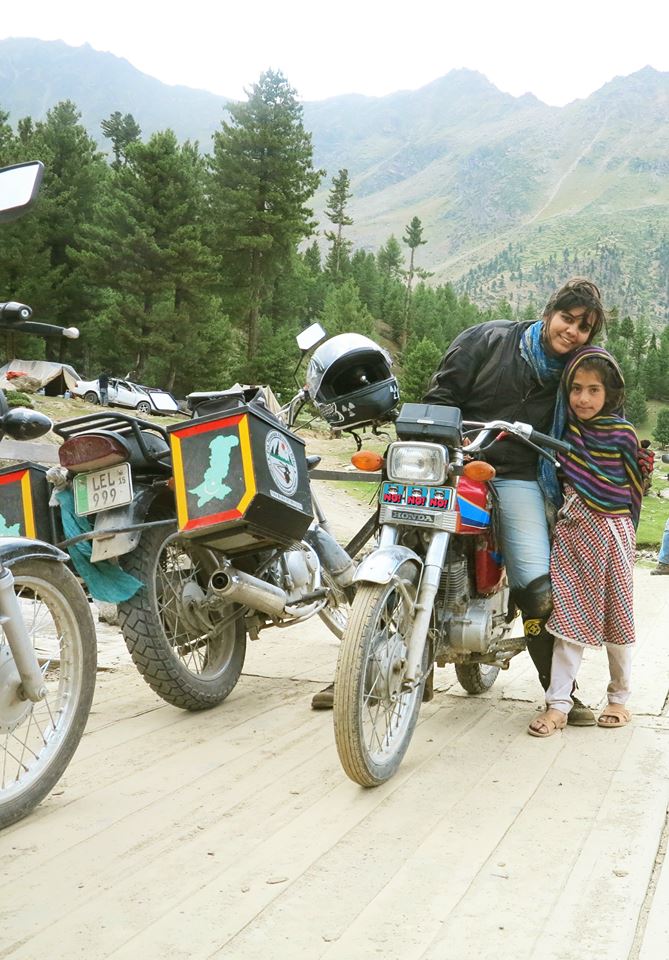 Woah! This is epic.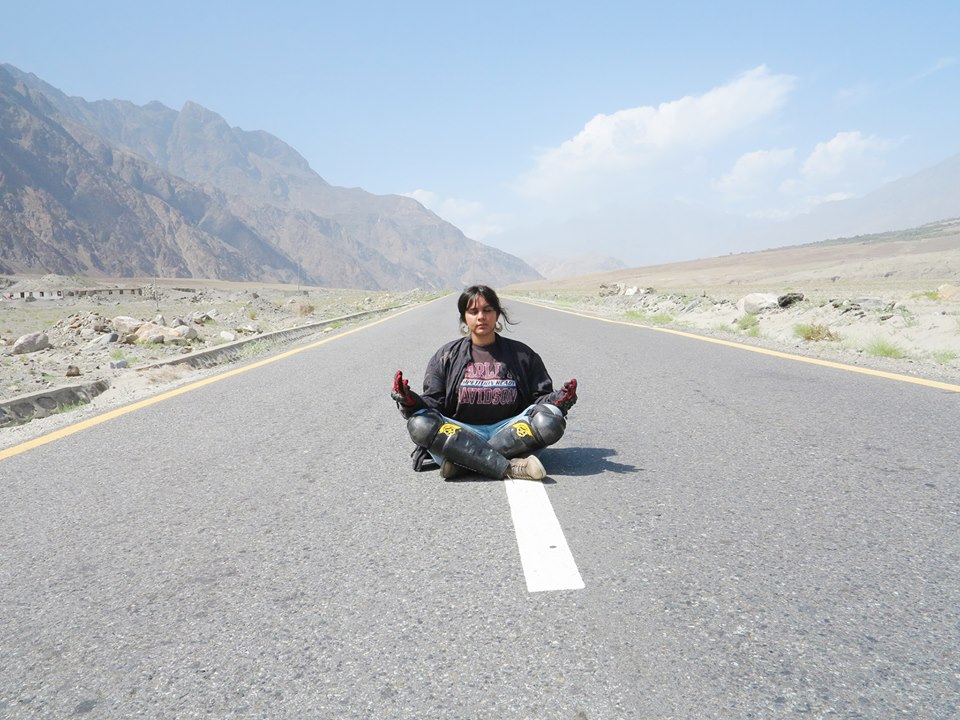 Here is a snap of her relaxing sitting by a tree. Gotta admit! We see such shots in Hollywood movies. She's surely living the dream.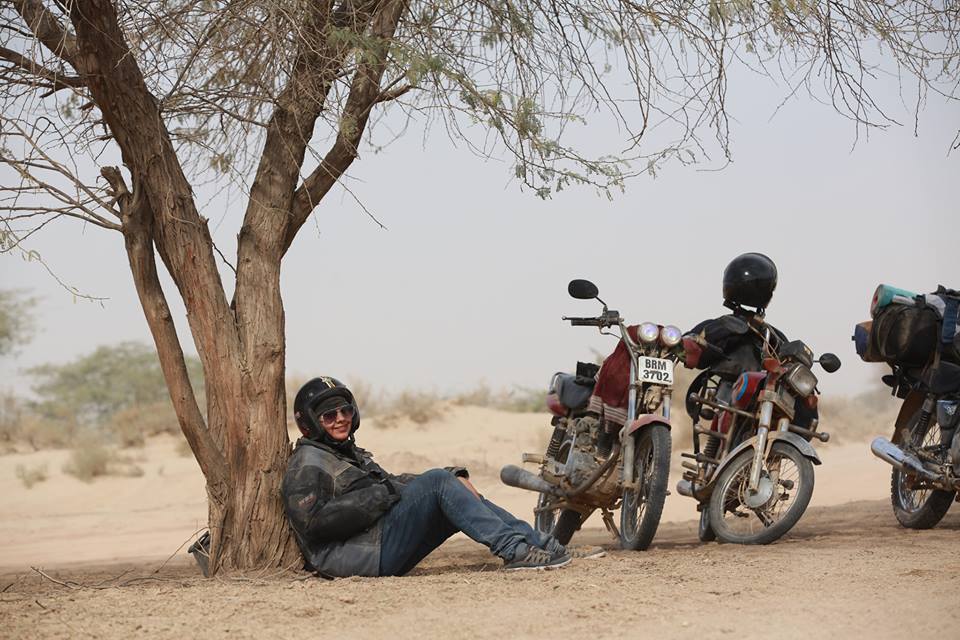 Zenith Rocks! And she is inspiring women all over Pakistan to step up and live their dreams.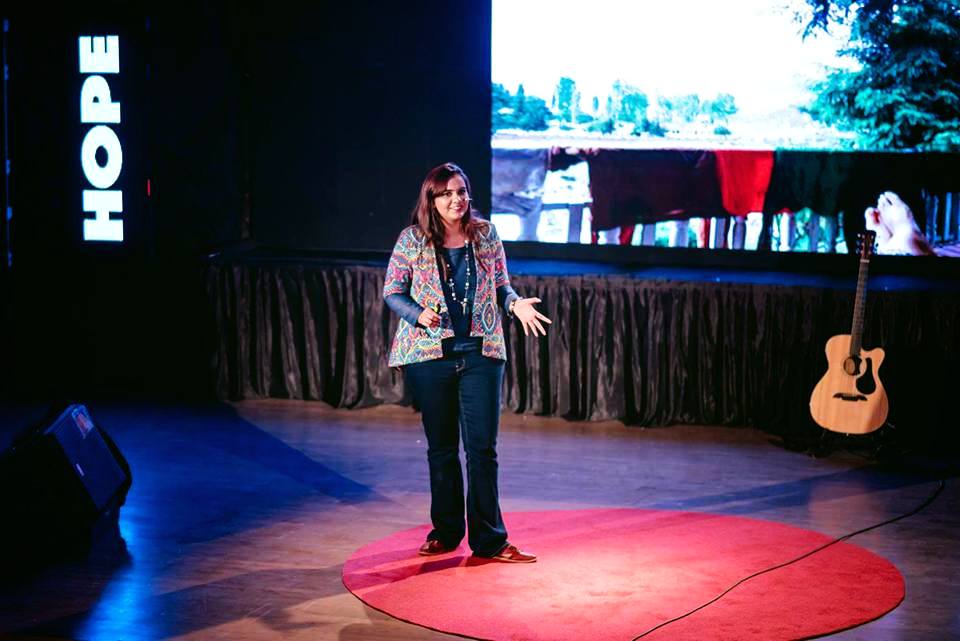 Zenith is surely an inspiration for the girls in Pakistan who want to achieve big things in different fields that are usually considered to be for men.
Comments
comments