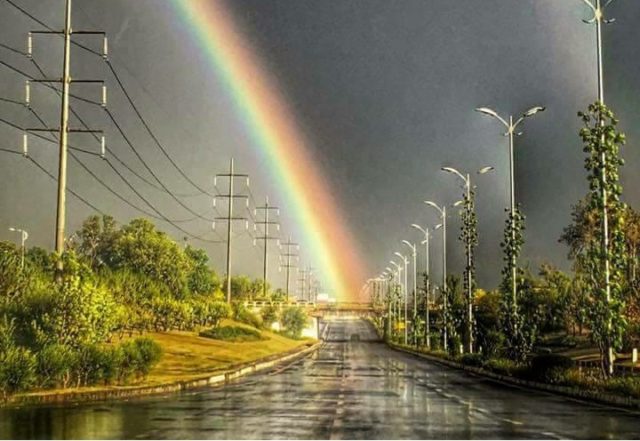 We all know that Islamabad is one of the most beautiful cities in the world. One of the main things which make Islamabad such a wonderful city to reside in its weather. It rains quite often in Islamabad and not only it makes the temperature better but it also provides some spectacular scenes to the residents of Islamabad. Rainy days with cloudy skies are a common sight for citizens of Islamabad. However, one sight that even the lucky residents of Islamabad don't get to see often is the sight of a rainbow. Recently, the residents of Islamabad saw a terrific rainbow on a rainy day. Here are the breathtaking photos of Rainbow in Islamabad.
13 – Islamabad saw a double rainbow a few days ago. And it was absolutely breathtaking.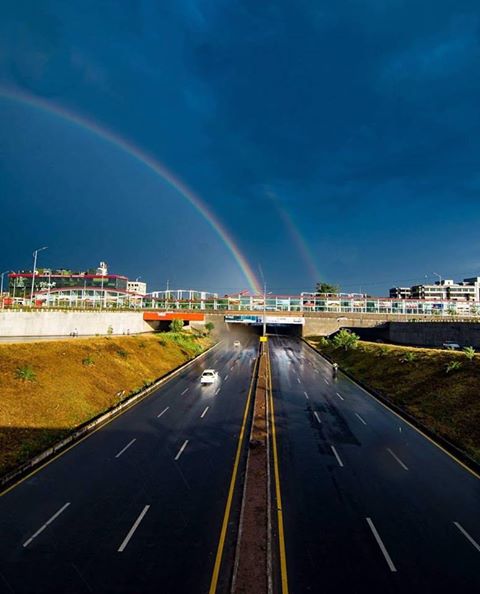 12 – The clouds covered the skies across Islamabad and rain poured in as the residents of Islamabad enjoyed the weather.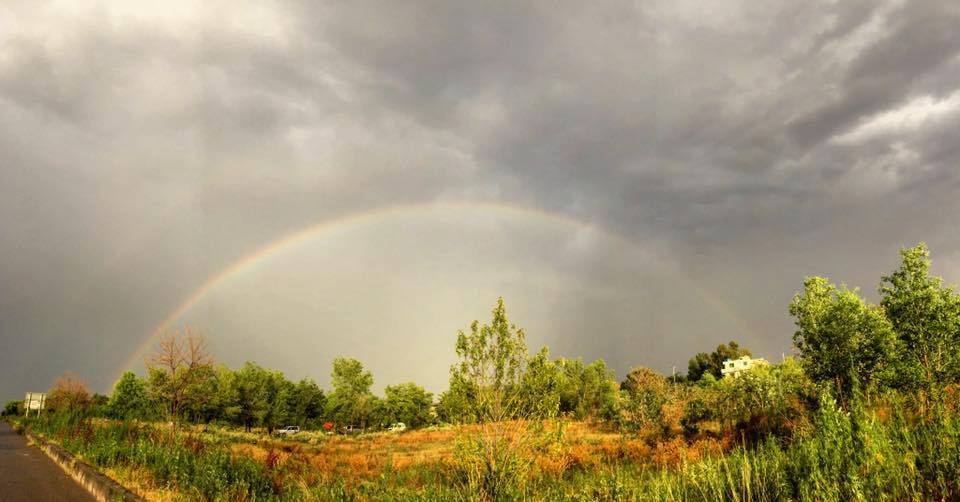 11 – The residents saw this beautiful double rainbow in different parts of Islamabad. Those who were on roads got to see this amazing phenomenon immediately and they called their loved ones to tell them to see the skies.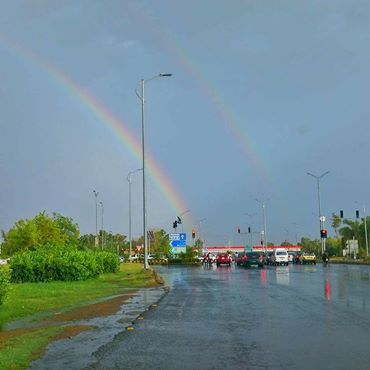 10 – Many people took pictures of the rainbows and uploaded them on social media platforms.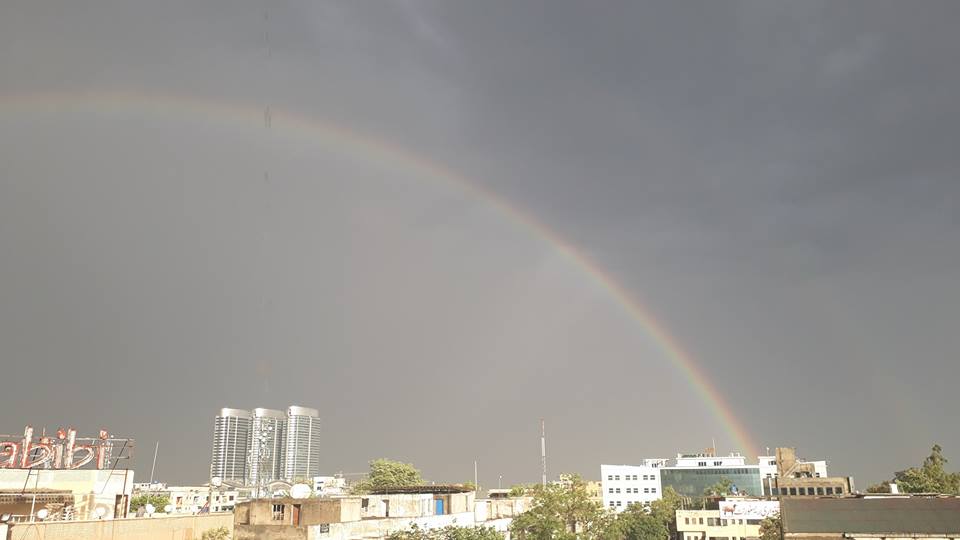 9 – The dark clouds made the whole scene quite dramatic.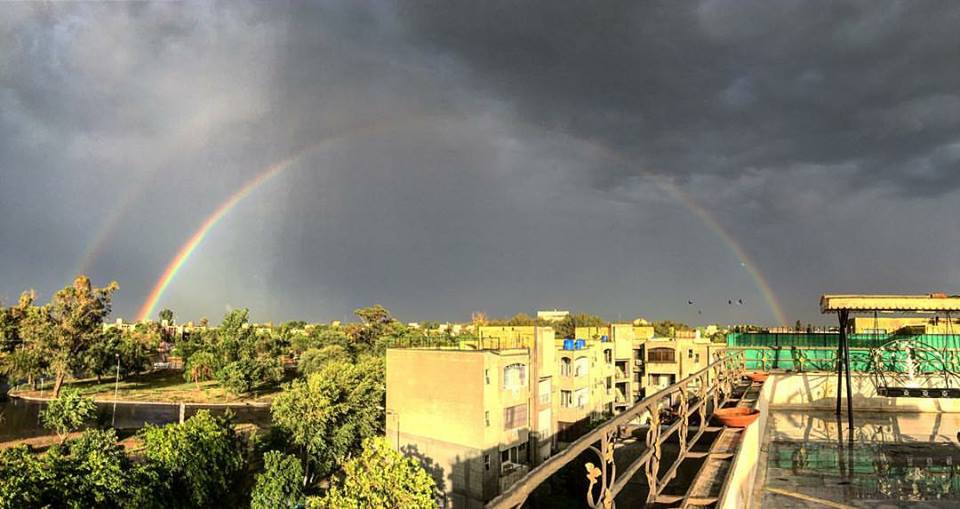 8 – Many people went to their rooftops to see the double rainbow.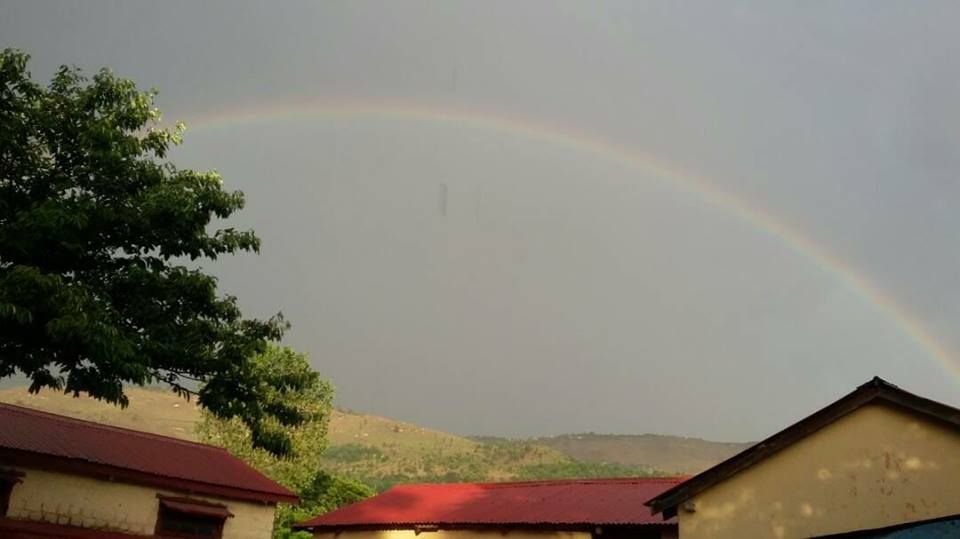 7 – It looked like a scene from some fairytale movie.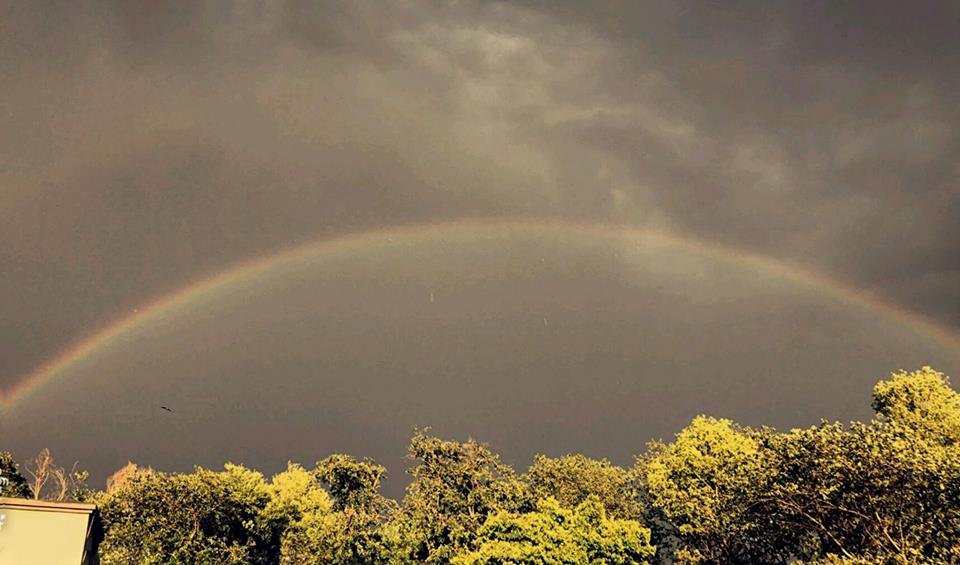 6 – Here is another stunning photo of the rainbow as seen over a residential area in Islamabad.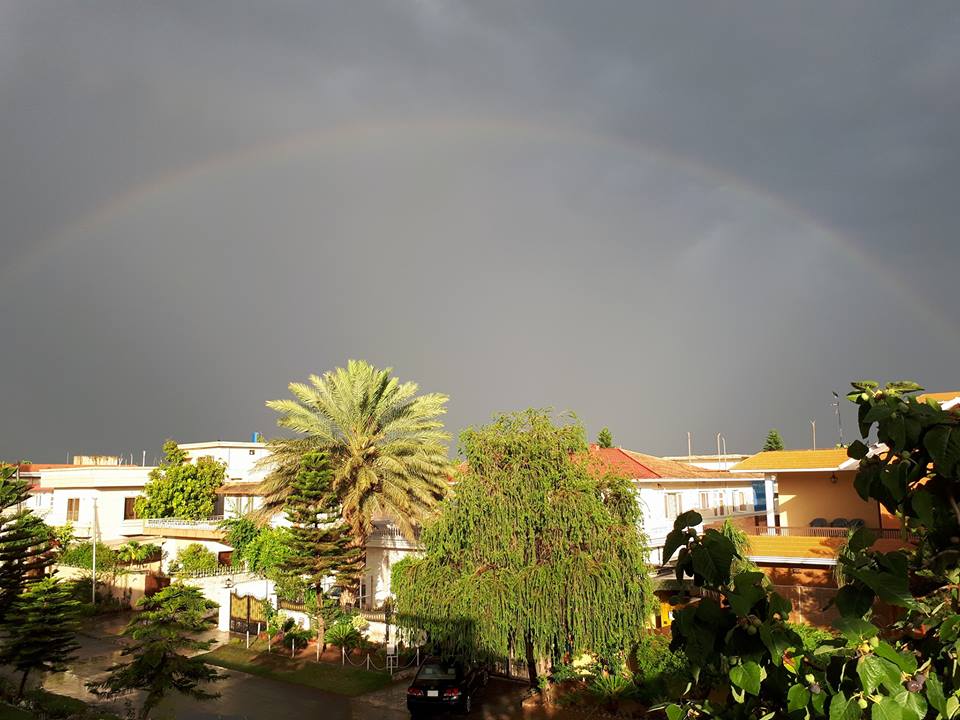 5 – On one hand the residents of Islamabad saw these amazing scenes, and on the other hand they got relief from the intense June heat.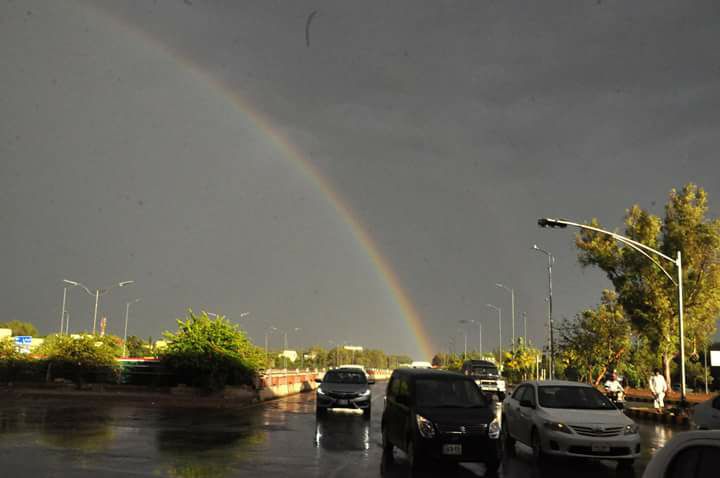 4 – The double rainbow as seen over Blue Area, Islamabad.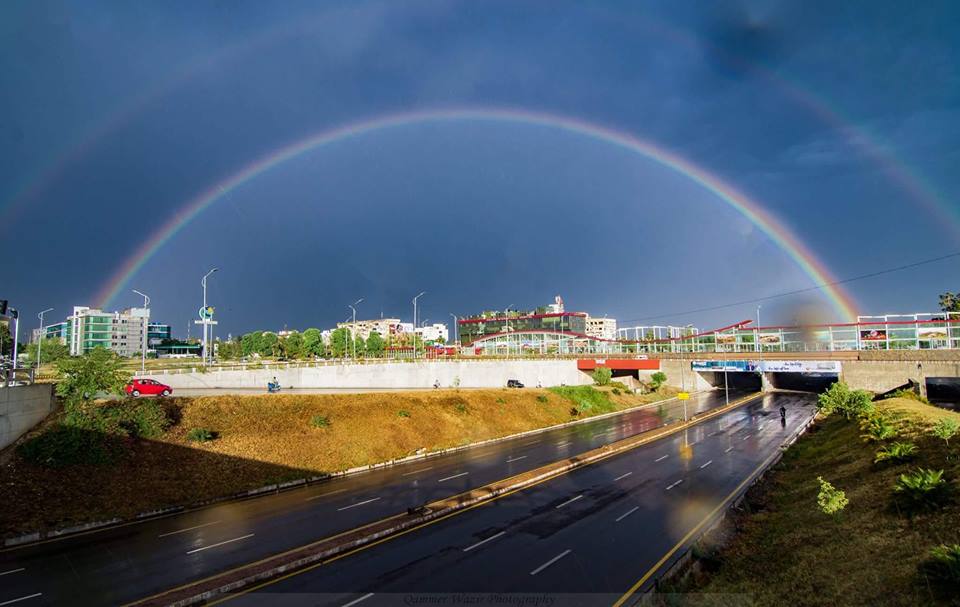 3 – This amazing picture was taken at the 7th Avenue in Islamabad. It seems as if the rainbow is coming out the end of the road!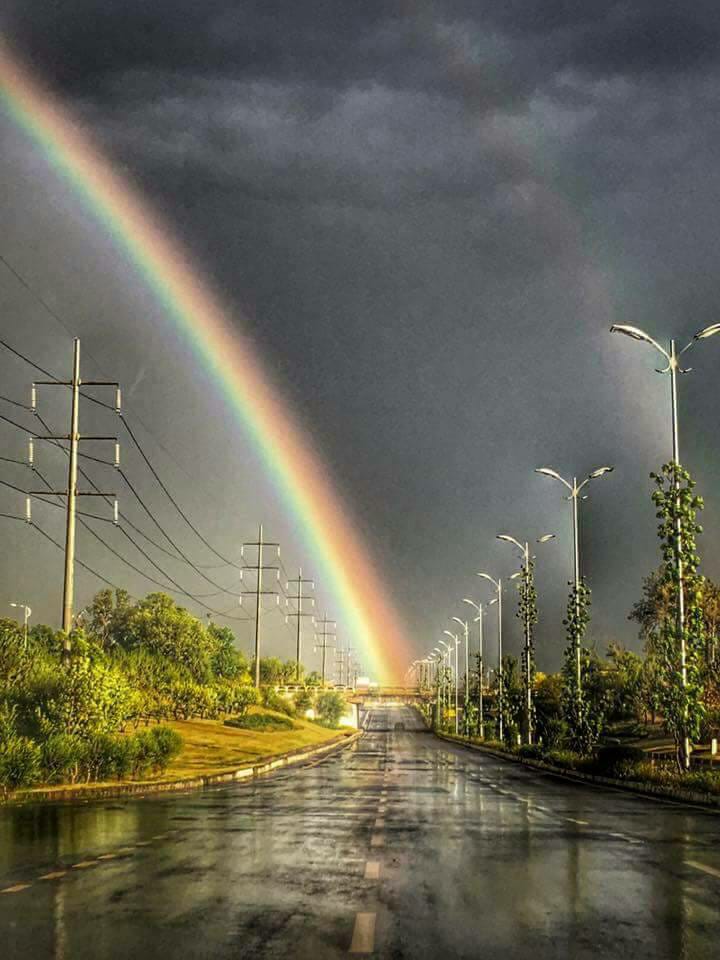 2 – The kids were especially very excited to see this amazing phenomenon of nature.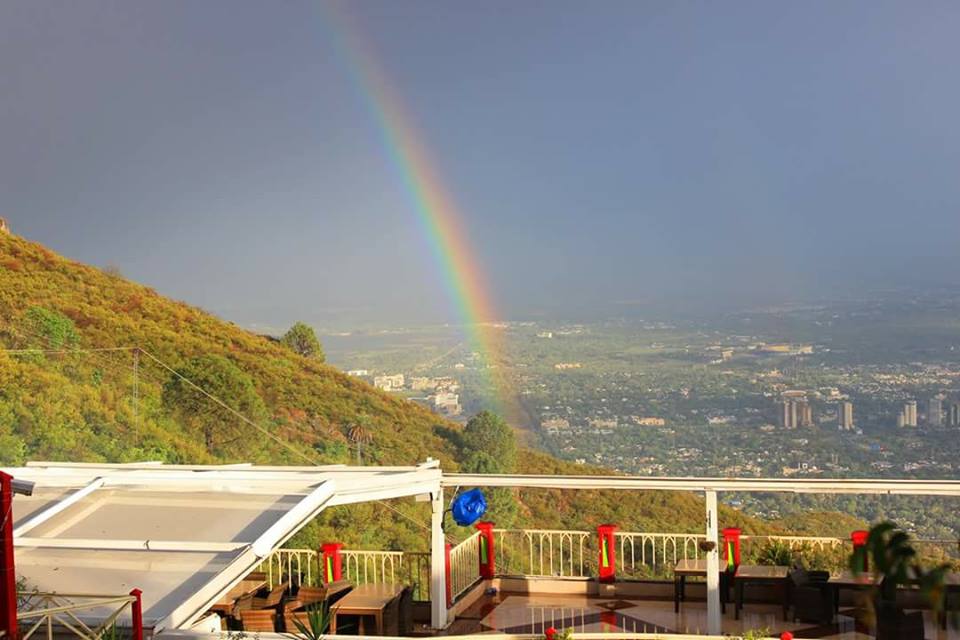 1 – Here is a spectacular sight of the double rainbow from Margalla Hills, Islamabad.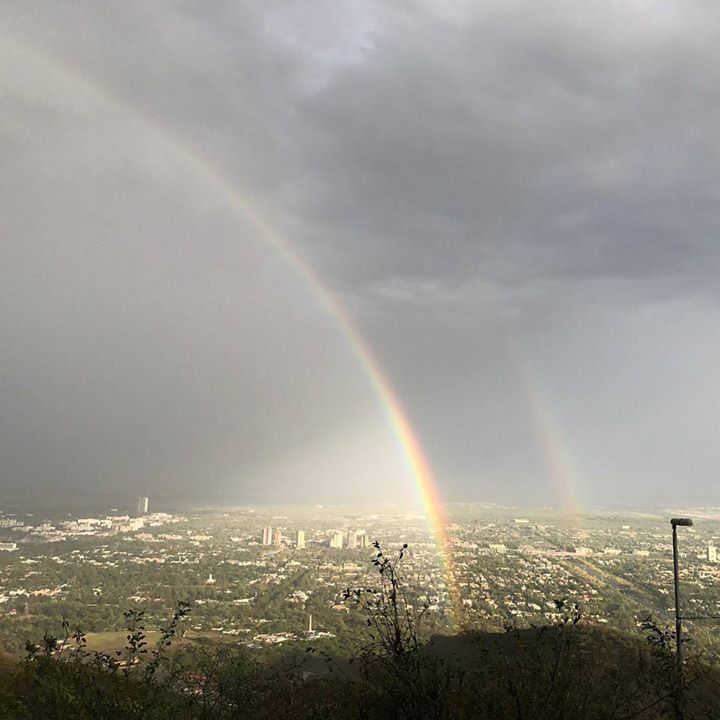 Did you see this double rainbow in Islamabad? Or have you ever seen a double rainbow in your life? Tell us in the comment section below. Also, don't forget to share this amazing phenomenon of nature with your friends and family.
Comments
comments