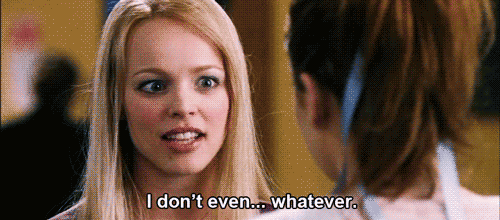 "Fashion and food blog", as she spills these words, I don't look at but through my boss and a montage of Gossip Girl/ Desperate Housewives runs through my mind. The extravagant luncheons and front page fundraiser events are all that I can think of.
I go through a couple of links that she has sent and I feel a culture shock; maybe because I've always perceived food in a very different way.
Two cups of coffee and a cookie later, I bring myself to an affirmation that this could be done- no biggie.
'Creme brûlee, 'Crem Anglais', 'Avocado', 'Poached eggs', 'Sushi'… I realize how I've always been so middle class even with food, pfft, oh well!
After making a dozen of questions regarding hair, skin, fitness, fashion food items and what not, I finally grab my journal and head off to a fashion launch.
Entering the elevator and woah, I'm really undressed for this event. I see my reflection as I go up to the 2nd floor and there she is- a plump girl with 7-hours old makeup, wearing a satin top and a cotton shrug- winner of the professional survivors' squad!
Third floor: I witness freshly blow-dried hair, whiffs of Chanel no.5, some very obvious darting Botox faces, and dresses that are to die for(okay not die but head turners for sure). As the sheep in the big city skims through a rack of high-end fashion collection, she eavesdrops on two ladies taller than her dad, "a mini quiche, please?"
Food! Exactly what I'm meant to do here. And that's where the designers and models explain how different foods play a major role in their haute couture life.
"Soybean milk, avocados and dry fruits for breakfast", a very skinny model says whilst flipping her hair. Again, I don't look at but through her thinking of the hefty waffle and bhains ka doodh I had the early morning.
30 minutes, two media wall pictures, a mini quiche, and a mint cooler later I realize how 'food and fashion' is the new thing these days. The pinteresty trays full of mini-pizzas, lemon meringue, and not so important chocolate tarts are what makes these fashion events successful but other than that, how greatly the fashion industry compels you to have certain foods. Great foods!
The reason why my okayish straightened hair loses vs. their luscious locks is- the ingredients they use; lemon, coconut oil, what not oil, onions, egg, mayonnaise… I can go on and on. Point being, fashion, and food have notched up a little higher as everything else has diverse.
The digital media is flooding every day telling us about; best foods for a certain illness, worst foods to consume at night, best ingredients for healthy hair, oils and liquids in the kitchen that help in household chores.
How true it was to sing "thank you God for the food we eat, thank you God for everything"
Comments
comments