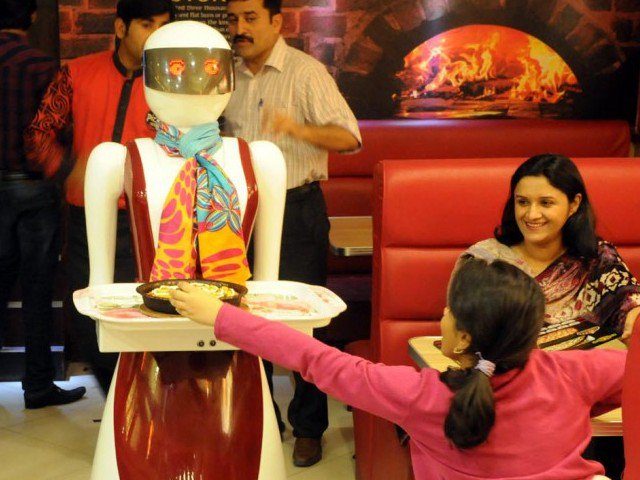 We are all fascinated by the prospects of robots doing work for us in future. Various sci-fi movies have been made on this topic. And actually, the scientists now predict that robots will be taking over a lot of jobs in near future. However, you would not expect robots to take over jobs in Pakistan, anytime soon. But guess what, there is a restaurant in Multan which recently made it to the headlines for having robot waitresses.
The robot is developed by Syed Usama Aziz who is the son of the restaurant owner. Usama is a graduate of NUST and has a keen interest in robotics.

This robot waitress weighs 25 kilograms and it can carry 5 kilograms of food.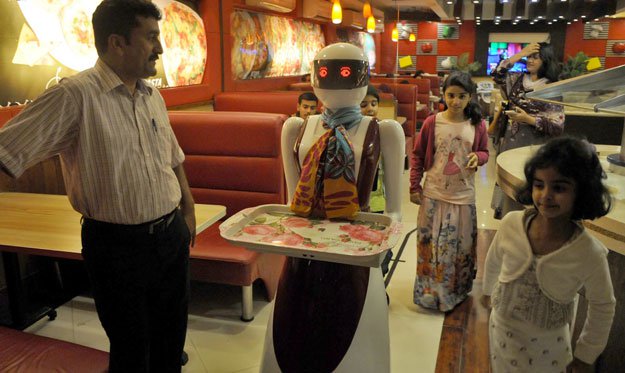 The cost of this robot was around 4 lac rupees.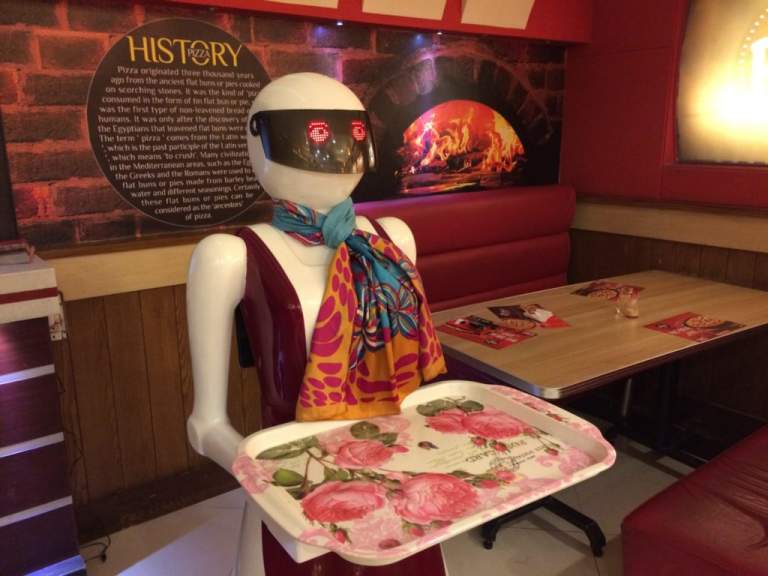 This robot waitress in Multan resembles the robot waitresses in Chinese and Japanese restaurants.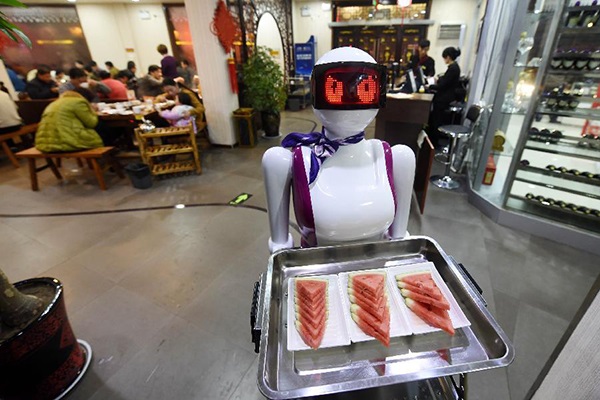 As you would expect, this robot waitress is a huge hit among the customers of the restaurant. And many of the citizens of Multan go to the restaurant just to see this new server.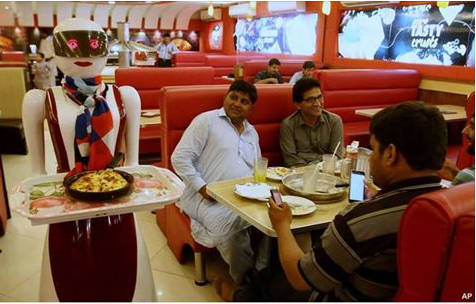 Although the robot waitresses can only carry the food and take it to the desired tables, for now, the maker of these robots is determined to make them more efficient and handier.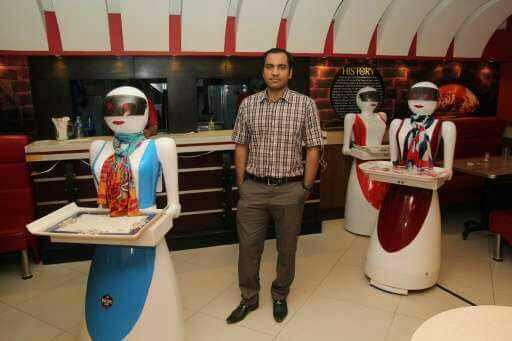 In future, you can expect these waitresses to take orders from customers as well.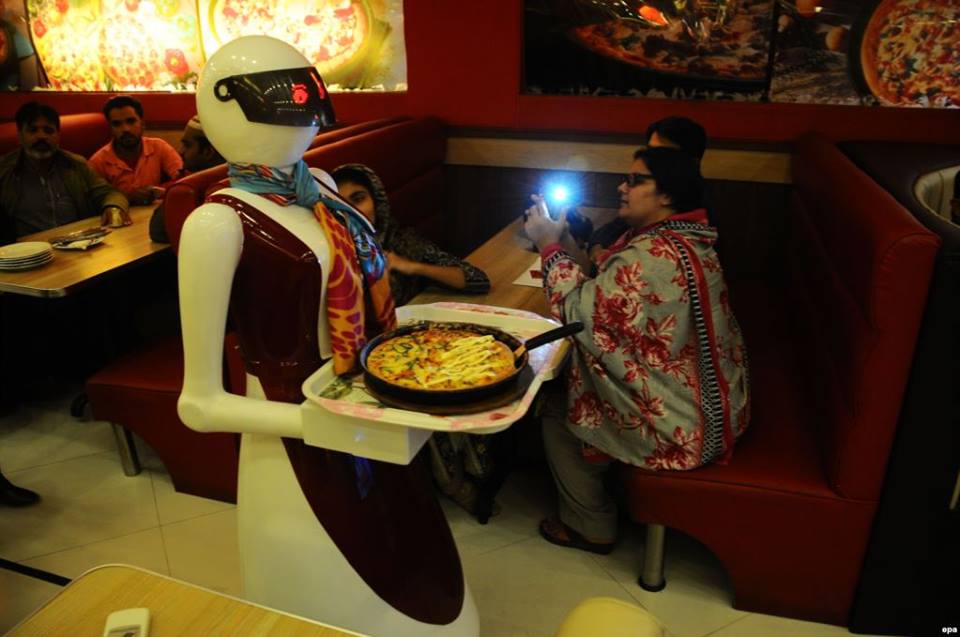 For now, this robot waitress is a big hit among the customers, especially the kids. And people love to take photos with it.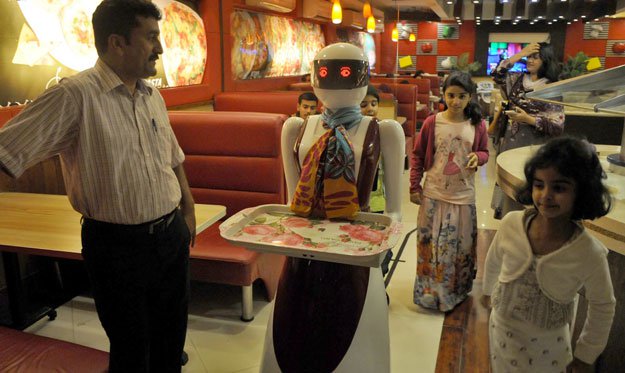 Let's hope that more initiatives like this are taken by the business owners in Pakistan and we get to see more involvement of technology in our everyday lives, just like the developed countries.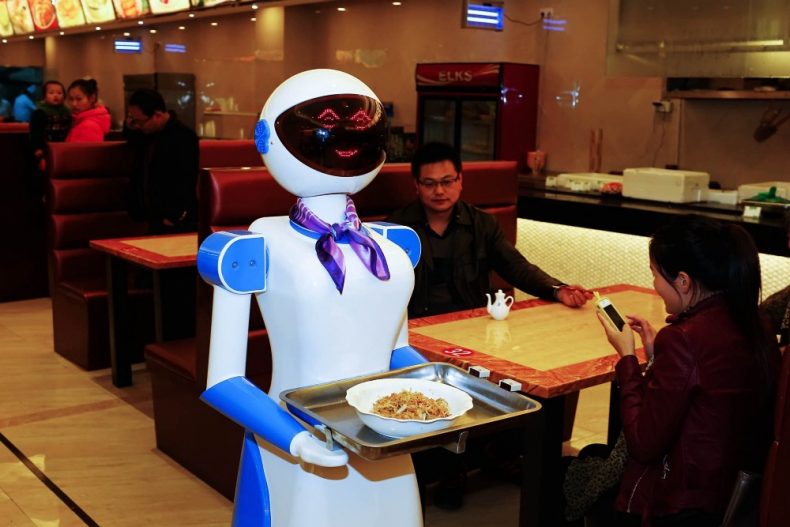 Share this article on your wall to tell your friends and family about this restaurant with robot waitresses.
Comments
comments